Road To The Oscars – Our Tips and Picks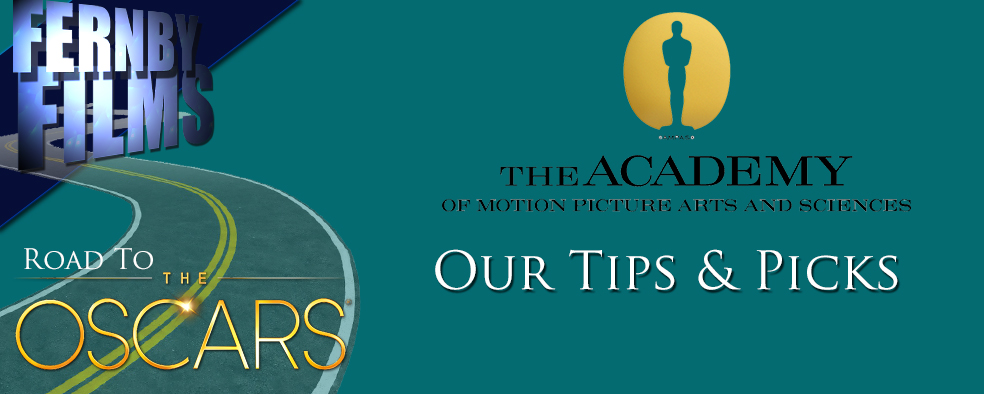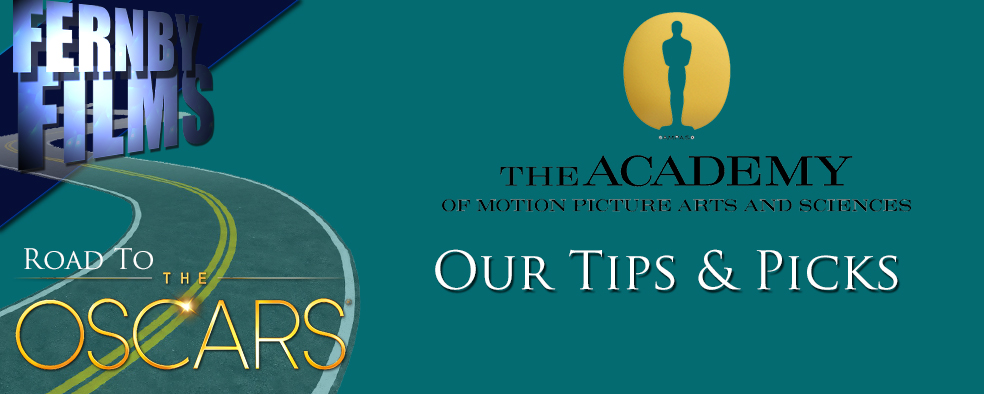 Good morning! Nothing like Oscar morning here at Fernby Films! We're pumped and excited and….. well… we're ready for a coffee, that's all we're saying. Ahem.
So, we've reviewed all the Best Picture Oscar nominated films, and I guess you're wondering who we're tipping to take out the big awards! Have no fear, because we're here to alleviate that wonder: we've picked our tips for the key categories, as well as who we think will actually win. You can check it all out after the jump! Don't forget, you can check out all our Oscar coverage at our portal page here!
Oh, and check back in about 11 hours when our results post goes live, alongside the ceremony as it's broadcast live around the globe!
Best Picture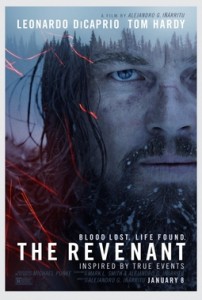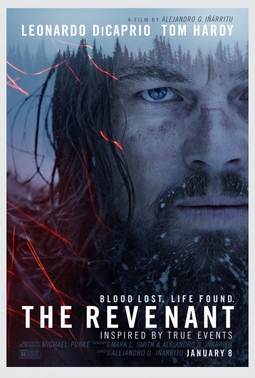 Who We Think Will Win:  The Revenant
Who We Want To Win:  Mad Max Fury Road
Dark Horse:  Spotlight
While the strong money is on The Revenant to walk away with several big awards, we're hoping the Academy shows Max some love and gives up the Best Picture gong to the Aussie film that made waves this year. While The Revenant is a strong technical achievement, I had the most fun and entertainment with Max in 2015 and I think it's one of the great films of this decade. Having said that, I'd also put a sneaky few bucks on Spotlight, which is rapidly climbing the charts as more and more people check it out – it is a great film, and Hollywood loves a good underdog story, so it wouldn't surprise me to see that film take it out over the fancied favourites.
Best Director
Who We Think Will Win: Alejandro Inarritu
Who We Want To Win: George Miller
Dark Horse:  Tom McCarthy
Again, we want Miller's Mad Max to clean up but it's less likely considering how "artistic" The Revenant was, and just how difficult the shoot for that movie was. Miller wins in terms of pure visual style, however. And again, we think a few bucks on Tom McCarthy, who directed Spotlight, might be the go, given the film's rise in acclaim since the nominations were announced.
Best Actor in a Leading Role
Who We Think Will Win:  Leonardo DiCaprio
Who We Want To Win: Leonardo DiCaprio
Dark Horse: Michael Fassbender
It's a virtual lock that DiCap is going to snag his way-too-late Oscar this year. As I mentioned in my review of The Revenant, DiCaprio is forced to act almost entirely with his eyes and face in this performance, given he speaks so little throughout the movie. It's a numbing, enthralling and captivating performance, and I think it'll be hard for the Academy to overlook him this year. If anyone does win against Leo, it'll likely be either Fassbender as Steve Jobs, who was fantastic, or possibly Redmayne again as the transgender Danish Girl. I'm going with Fassbender for a sneaky surprise.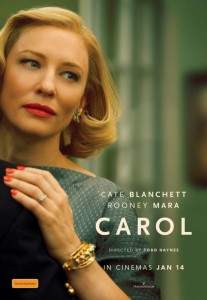 Best Actress In A Leading Role
Who We Think Will Win: Cate Blanchett
Who We Want To Win: Brie Larson
Dark Horse: Jennifer Lawrence
The Academy loves Cate Blanchett – hell, everyone loves Cate Blanchett, and her terrific performance in Carol will hold her in good stead to snag another Oscar. Although I think the votes will be close, I would hope, hope, hope that Brie Larson wins for Room, which was absolutely astounding (as was Larson's co-star in Jacob Tremblay, who himself deserved an Oscar nomination). As a jaded cynical blogger, though, I'd have to put a few dollars on ol' JLaw picking up another Oscar for Joy, mainly because she's this millennium's Mary Pickford, and cannot possibly be voted against. Watch the internet explode if Lawrence wins it, though.
Best Supporting Actor
Who We Think Will Win: Tom Hardy
Who We Want To Win: Sylvester Stallone
Dark Horse:  Christian Bale
Given the love for The Revenant this year, it's easy to pick Tom Hardy's antagonist character as shoe-in for Supporting Actor, which is why we think he'll win it. Pressure is on Stallone to lose this, as he gave a career-best performance as an aging Rocky Balboa in the surprise pugilist film of 2015 – Creed – which made Southpaw look positively pedestrian. There's an outside chance of Christian Bale winning for The Big Short, but I felt he kinda got lost in the ensemble jumble of that film and if he does win, it'll be similar to Judi Dench winning for Shakespeare In Love.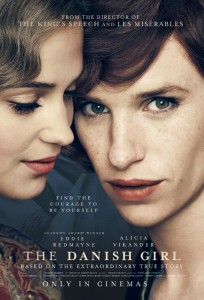 Best Supporting Actress
Who We Think Will Win: Kate Winslet
Who We Want To Win: Alicia Vikander
Dark Horse:  Rooney Mara
Perhaps the hardest of the acting categories to pick, it comes down to three women this year – Winslet was excellent opposite Fassbender in Steve Jobs, while Rooney Mara is an outliers chance to pick up the gong for Carol, opposite Blanchett. But my choice would be Vikander – incorrectly nominated for The Danish Girl when her best performance came in the much unloved Ex Machina – a film virtually ignored by the Academy despite it easily being worthy of a Best Picture nomination. My fingers will be crossed for Vikander this year.
Original Screenplay
Who We Think Will Win: Spotlight
Who We Want To Win: Inside Out
Dark Horse: Ex Machina
Everybody loves a good kiddie-fiddling film (don't they?), and Spotlight's ensemble work and terrific scripting makes it hard to overlook. However, and this is us speaking as a site who believes the "Best Animated Feature" category needs to be scrapped and those films find their way into Best Picture contention, we think Inside Out was one of the best, most moving and insightful screenplays of the last year – hell, of the last 10 years. If both those films don't make it, we're kinda hoping Ex Machina comes up trumps.
Adapted Screenplay
Who We Think Will Win: Room
Who We Want To Win: Room
Dark Horse:  The Martian
This gong is Room's to lose. No other screenplay captured the heartbreak of that film's premise with such devastating beauty. Possibly the easiest pick of the whole show. If The Martian wins, it'll be a crime, but stranger things have happened.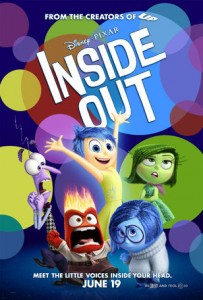 Best Animated Feature
Who We Think Will Win: Inside Out
Who We Want To Win: Inside Out
Dark Horse: Shaun The Sheep Movie
Oh come on. Seriously? You expect Inside Out to lose? Not a chance – Pixar's smash-hit of 2015 is both huge fun and an intellectual giant, and I'd find it difficult to believe this wasn't just a case of Pixar just showing up to collect it. Shaun The Sheep was delightfully fun but I don't really give it much chance.
Cinematography
Who We Think Will Win:  The Revenant
Who We Want To Win:  The Hateful 8
Dark Horse: Mad Max: Fury Road
This year's bunch of nominees are an eclectic selection – from Tarantino's 70mm production to George Miller's sand-blasted apocalyptic canvas, to Carol's achingly beautiful period detail and Sicario's melancholy, it's hard to gauge where the Academy will land with this category. I think The Revenant's technical precision will carry it over the line in what I expect to be the closest vote of the year. I'd love to see Tarantino and the Weinstein Company jag it for bringing epic widescreen back to modern audiences, and if Fury Road won it it would be just deserts, but I think it'll be The Revenant this year.
Miscellaneous
Visual Effects
Who We Think Will Win: The Martian
Who We Want To Win: Star Wars: The Force Awakens
Dark Horse: The Revenant
Ridley Scott's Mars-bound sci-fi actioner delivered the gold standard of seamless visual effects this year. Blending perfectly with live-action plate photography and making the viewer completely unaware which was real and which was fake, The Martian deserves it this year. My heart tells me to pick Star Wars purely from a nostalgia standpoint, and it would not surprise me at all to see The Revenant take this one out, but I think between the nominees I'm going to stand with Matt Damon and his sciencing.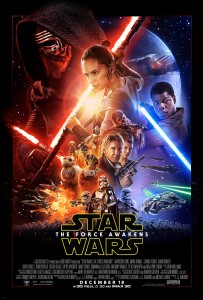 Sound Editing
Who We Think Will Win: Star Wars: The Force Awakens
Who We Want To Win:  Star Wars: The Force Awakens
Dark Horse: Mad Max: Fury Road
Sound Mixing
Who We Think Will Win: Mad Max Fury Road
Who We Want To Win: Mad Max Fury Road
Dark Horse: Star Wars: The Force Awakens
Best Costume Design
Who We Think Will Win: Cinderella
Who We Want To Win:  Mad Max Fury Road
Dark Horse: Carol
Who wrote this?