Director :  Ryan Coogler
Year Of Release :  2015
Principal Cast : Michael B Jordan, Sylvester Stallone, Tessa Thompson, Phylicia Rasheed, Tony Bellew, Graham McTavish, Wood Harris, Andre Ward, Gabriel Rosado, Ritchie Coster, Jacob Duran, Liev Schreiber.
Approx Running Time : 133 Minutes
Synopsis:   The former World Heavyweight Champion, Rocky Balboa, serves as a trainer and mentor to Adonis Johnson, the son of his late friend and former rival Apollo Creed.
********
Amazingly, the seventh of the Rocky films – and a direct sequel to Rocky Balboa – is quite possibly the best. Led by a magnetic performance from Michael B Jordan (Chronicle, Fantastic Four), Creed is the pugilist film Southpaw can only aspire to be, a character-driven centrifuge of competing forces railing against the legendary name of one of Balboa's greatest opponents. Sporting arguably Stallone's finest acting performance to-date, Creed's emotional wallop is a resounding success, a sport-film masterpiece that accomplishes well above what the foundation of the franchise might have expected of a series this deep into its lifespan.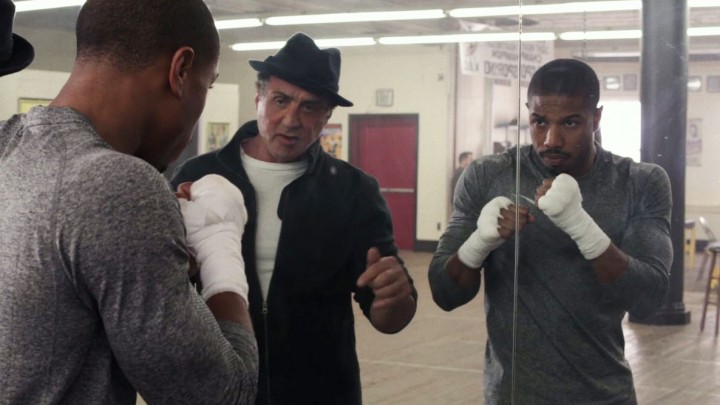 Adonis Johnson (Jordan), the son of late boxing champion Apollo Creed (Carl Weathers in archival footage), is brought back from juvenile detention by the Creed's wife, Mary Ann (former Cosby Show matriarch Phylicia Rasheed), and brought up to work at a financial firm in the city. Disenchanted by a regular job, and secretly boxing in Mexican rings, Apollo quits his job with the intention of becoming a pro boxer, enlisting the help of his father's former combatant, Rocky Balboa (Sylvester Stallone). While training, Adonis meets and falls for a young woman in his building, Bianca (Tessa Thompson). So when Adonis' birth-name leaks into the boxing world, the vultures start circling – specifically, soon-to-be-imprisoned Irish boxer Ricky Conlan (real life boxer Tony Bellew) and his trainer Tommy Holliday (Graham McTavish).
The first thing that strikes me about Creed's story is how few trainers actually seem interested in training up-and-coming boxers. Adonis' search for a trainer who'll get him to the level he wants takes up a fair part of the film's early going, with even Stallone's Balboa reluctant to take him on – reluctant possibly isn't the right word, more like "outright refusal". Aside from an attitude problem, Adonis' constant badgering of the gym trainers seems to be more problematic than reality would have us think – don't boxers need a certain arrogance to perform well in the ring? – but director Ryan Coogler, who co-write the script with Aaron Covington, a USC trained Sound Designer, marinate Adonis' arc with a kind of tragic underdog subtext, giving his story a resonance that echoes Balboa's own.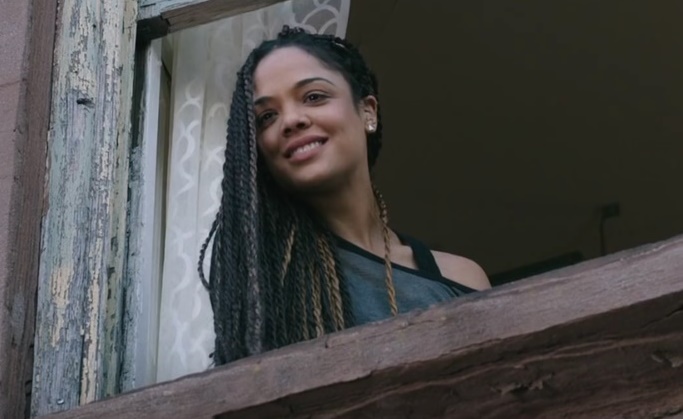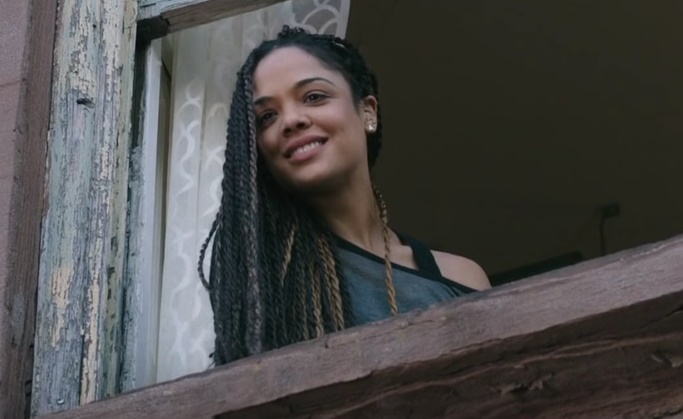 I'm not sure if it's just me, but I'm increasingly of the belief that with Stallone's maturity as a man comes maturity as a storyteller. The days of genre slop like Demolition Man and Judge Dredd are long gone; since his career rebirth with Rocky Balboa and Rambo, Stallone's grizzled physicality and reflective mood have provided a sombre, almost winding-down lack of concern. Similarly to contemporary Clint Eastwood, Stallone's on-screen persona feels like he's tapped into his face's "old soul" both body and mind, like a fine wine uncorked for an hour. Although not credited with writing Creed, or directing it (surprising, considering how well he handled Rocky Balboa in 2006), you can feel his hands all over this film; Creed often comes across as a love-letter to the Rocky franchise, but retains a sense of itself that differentiates it utterly.
About 40 minutes into Creed, the film slips into the franchise's iconic "montage" mode; following Balboa's eventual acceptance in training Adonis, we see the young boxer reach to overcome the champ's training and practice regime. It's a moment that brought a smile to my face, after all it was Rocky's famous training sequence that became a cinema standard for all future narrative depictions of somebody going from good-to-great within the length of a pop song. A lot of the film sees Adonis' rise from a punk slugger to legitimate contender, trying to make his career on his own from the shadow of his father's legacy. As with any good sporting story, Adonis fails, learns life lessons, and gets back up. It's not so much the fights themselves as it is Adonis' personal journey within himself that makes Creed the film it is.
From a performance perspective, Creed punches heavy. Michael B Jordan's acting chops – not to mention his physicality – are rock solid here, essaying the troubled young man trying to find his way amidst personal demons of his own. While Jordan is excellent, he's more than aided by a mumbling, affable Stallone, who steps back into his most famous role once again. Stallone is terrific here, and as I said at the open, this is arguably his greatest dramatic performance thus far. Stallone's not known for his deep-n-meaningful acting range, but has found another gear here as the ageing former champ. Tessa Thompson plays opposite Jordan as Adonis' love interest, a musician and singer, and acquits herself well enough not to get lost in the sweaty, punching and masculinity. An early appearance by Phylicia Rasheed is welcome, and Adonis' eventual nemesis, Ricky Conlan helps provide a sense of authenticity to the fights within the film.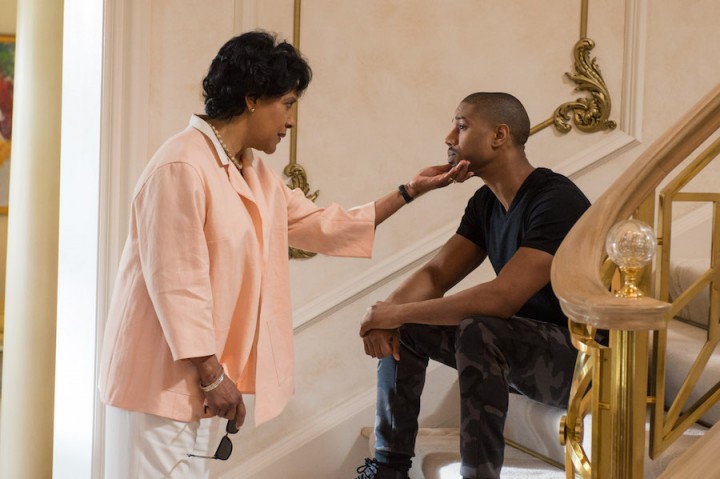 Aside from the obvious technical skill with which Creed is delivered – a mid-film single-take bout between Adonis and one of the gym's most promising talents (Gabriel Rosado) draws you right into the film's pounding boxing matches – director Ryan Coogler (Fruitvale Station)  handles the dramatic arcs of the film with both sensitivity and grace. Combined with a dynamite screenplay, the film never panders to audience intellect, rather it asks you to think about it as you're watching. It's this ergonomic sense of story Creed delivers on so well with the dexterity of humanism and physicality. Coogler is to be commended for his work here, an effortless piece of cinematic proficiency that passes the generational baton of Rocky's saga while allowing the book to close at a powerful full-stop if we're indeed never to revisit this world.
Creed is one of the best films of 2015. Regardless of your appreciation for boxing, regardless of how you love or loathe Stallone, Creed worms its way into the upper echelons of the year's cinema by simply being a damn good film. At a personal level, I found Creed a superior film to the Jake Gyllenhall-led Southpaw purely because this film has an underdog finding his way, whereas Southpaw remarked on a champ falling, then floundering, then regaining his feet – an arc of hubris brought low – that felt arrogant to my mind. Although it's easy to see where the film is heading early in the piece, excellent writing, characters, acting and direction more than elevate what might have been a turgid, generic pugilist story into something truly terrific.
Related articles
Who wrote this?