Director :  Richard Attenborough
Year Of Release :  1992
Principal Cast :  Robert Downey Jr, Marisa Tomei, Geraldine Chaplin, Paul Rhys, John Thaw, Moira Kelly, Anthony Hopkins, Dan Aykroyd, Penelope Anne Miller, Kevin Kline, Matthew Cottle, Maria Pitillo, Milla Jovovich, Kevin Dunn, Deborah Moore, Diane Lane, Nancy Travis, James Woods, Michael Blevins, Tom Bradford, Francesca Buller, Peter Crook, Hugh Downer, David Duchovny, Donnie Kehr, Karen Lewis, Deborah Maria Moore, Sean O'Bryan, Bill Paterson, Gerald Sim, Graham Sinclair, John Standing, Robert Stephens, Norbert Weisser.
Approx Running Time :  143 Minutes
Synopsis:  From his formative years in England to his highest successes in America, Charlie's life, work, and loves are followed. While his screen characters were extremely hilarious, the man behind "The Little Tramp" was constantly haunted by a sense of loss.
*********
If there's one thing Hollywood loves more than making movies, it's making movies about making movies: Chaplin, the late Richard Attenborough's attentive, star-studded depiction of the life of one of America's first movie megastars, is the very definition of Hollywood's fascination with itself. Although it moves too stately to be anything other than a pompous biopic, a commanding leading performance by Robert Downey Jr, who nabbed a BAFTA for his work but missed Oscar, keeps this ship from sinking under the weight of its own importance.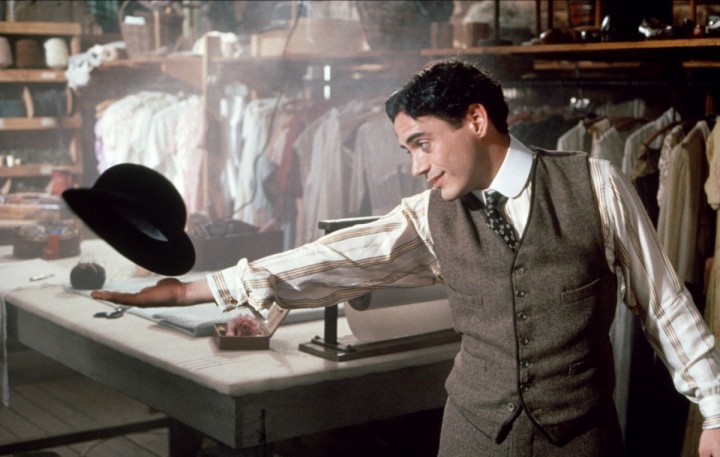 It's "present day" Switzerland, and Hollywood icon Charlie Chaplin (Robert Downey Jr) sits with biographer George Hayden (Anthony Hopkins), going over the latter's notes for Charlie's soon to be published book. Using flashbacks and narration, we're introduced to a young Charlie and his half brother Sydney (Paul Rhys), and their dreams of making it big in the vaudeville circuit in England. Before too long, Charlie makes his way to America, and stumbles into the film studios of Mack Sennett (Dan Aykroyd), who gives the young performer his big break. Mingling with the likes of Douglas Fairbanks (Kevin Kline), Mary Pickford (Maria Pitillo) and Stan Laurel (Matthew Cottle), Charlie's life swirls around his maternal abandonment issues – his mother (Geraldine Chaplin, the real Charlie's actual daughter) is sent to an asylum as she's unable to care for her children, and as a result Charlie finds comfort in dalliances with young, pretty women; it helps he's hugely successful, of course.
Chaplin is broad-scale period storytelling, the kind they don't really make any more unless it's on the small screen. The film attempts to cover the entirety of Chaplin's life, which is perhaps its biggest weakness in that in attempting a full life story, it doesn't really get into the depths of the man's soul and instead just feels like a "greatest hits" play-by-play, albeit one with terrific production values. A man as complex as Charlie Chaplin probably deserved better in terms of story, but one cannot fault the light-footed portrayal by a young Robert Downey Jr, whose blemish-free skin and haunting, soul-baring eyes are a far cry from the suited-up Tony Stark we know today. Downey Jr is magnificent, commanding every scene he's in (which is almost all of them) and giving the legendary comedian a real sense of weight, even though the film cannot adequately plumb his emotional depths to a degree it might like. I felt sorry for Charlie at times, I railed against him being a total prat at times, but in the end I felt as if I knew as much about him at the start as I did at the end.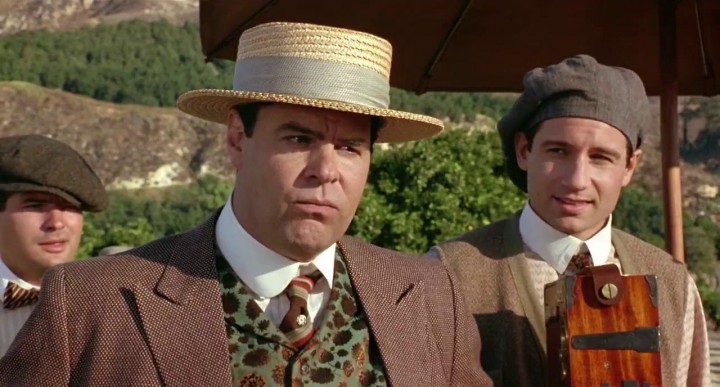 The film's screenplay, by William Boyd, Bryan Forbes and William Goldman, takes us via flashback from Charlie's childhood in what appears to be Dickensian London, to the height of J Edgar Hoover's Red Scare era, through Charlie's rise to become a hugely successful silent film star, to his dalliances and eventual fall from grace. It attempts to cobble some matriarchal angst for Charlie, and the film scored well casting Chaplin's real-life daughter, Geraldine Chaplin, to depict her own grandmother, even if the resultant storyline here feels out of place against the cinematic legacy Charlie left us. It's as if the screenwriters couldn't decide to focus on Charlie as a Hollywood icon – foibles and all – or as a man, with his problematic family history, and ultimately getting the mixture of both wrong. It should be noted that the film does take some liberties with events portrayed, and with the personalities of characters involved; in spite of this, Chaplin is still a terrific semi-fiction that deserves enjoyment.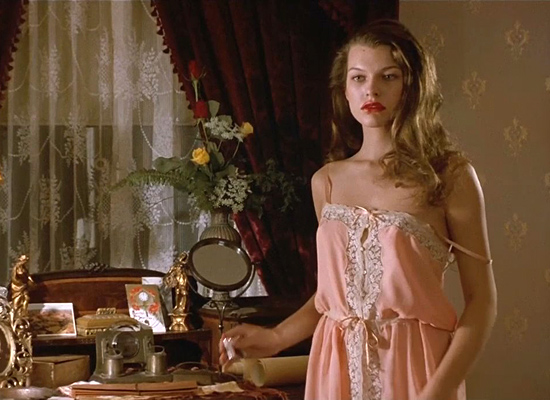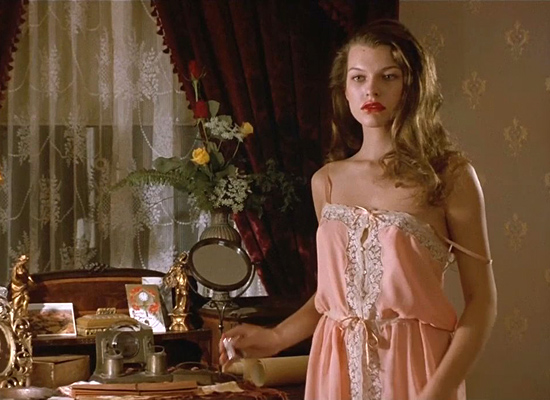 That's not to say the film doesn't come with some terrific moments. The attention to period detail, including the "ye olde timey" Hollywood studios (David Duchovny appears as Chaplin's film cameraman and editor, Roland Totheroh) and the height of the roaring Twenties and the silent era, is superb, with no expense being spared in detailing not only the hardships of life back then, but also the excess and veneer of success enjoyed by the acting fraternity coasting on public acclaim. Spotted throughout the timeline of Chaplin's life are some terrific performers – spot young Milla Jovovich as Chaplin's first wife, Mildred Harris, as well as Godzilla's Maria Pitillo as Mark Pickford, with John Thaw as Chaplin's English mentor Fred Karno, and Diane Lane as Paulette Goddard, among others – and the prestige of Attenborough's film is like staring too long into the TMZ website. The production design is superb, from England's drab dance halls to the orchard's of early Californian heat, as Hollywood becomes the cinema powerhouse of the English-speaking world. Chaplin's story aside, it's a fascinating journey, and it should be noted that the film's cinematography, by legendary Swedish DP Sven Nykvist, is absolutely brilliant.
But it's all too stuffy to give the film a sense of real energy. Chaplin is more inert than interesting, coming across as something to watch and marvel at for what it shows rather than the people within it. There's a staid, placating sturdiness to it, a lack of edge or risk to Chaplin's 2-and-a-half-hour running time that mitigates much of the inherent glitz and gloss. Sure, watching Chaplin is like star spotting, perhaps an ironic thing considering the subject matter, but for all its hero-worship of Chaplin the star, the film fails to really capture Chaplin the man. As a chapter-and-verse portrayal of the early days of Hollywood, and how Chaplin fitted into it, I doubt we'll see a film with such care ladled onto the production value, but in trying to achieve everything the film's ultimate failure is that it resonates with nothing.
Related articles
Who wrote this?