– Summary –
Director :   Stephen Campanelli
Year Of Release :   2015
Principal Cast :   Olga Kurylenko, James Purefoy, Morgan Freeman, Karl Thaning, Jenna Saras, Colin Moss, Aiden Whytock, Lee-Ann Summers.
Approx Running Time :   96 Minutes
Synopsis:   Alex, a mysterious thief, is pulled in by her former partner for one last heist. She quickly finds it was never just about the diamonds. A brutal murder sparks a cat and mouse chase between Alex and a master assassin. Now she must uncover the lies behind the heist and discover the secrets behind the men who have made her a target.
**********
Momentum is a film solely created to highlight the acting and action skills of lead actress Olga Kurylenko. A one-time Bond girl (Quantum Of Solace), Kurylenko has skirted mainstream success in projects like Oblivion, alongside Pierce Brosnan in The November Man, and as a pasty romantic interest for Russell Crowe in The Water Diviner; although it might seem like she'd achieve similar trajectory to fellow supermodel Milla Jovovich, it hasn't happened. Kurylenko isn't an actress, she's a model who looks nice in skimpy clothing and has a brand built on being a co-star, not the star. Momentum isn't likely to change that, either, even though here she is the star.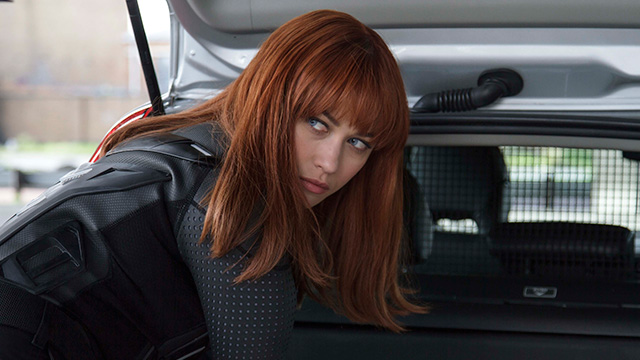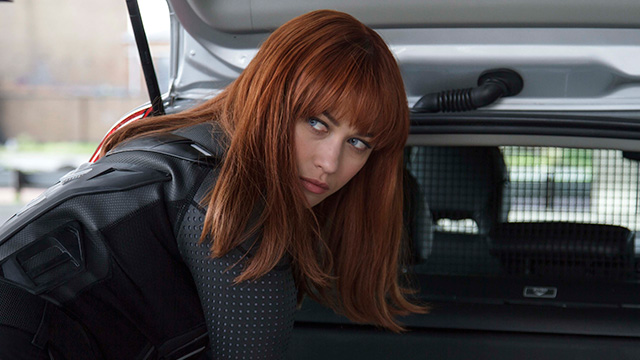 Stephen Campanelli's directorial début isn't exactly a smart film, but it handles itself well. Campanelli is a member of Team Clint Eastwood, working as a cameraman for the Hollywood legend since Bridges Of Madison County. Which means he brings considerable learned skill to Momentum's utterly B-grade plot. It's needed, too, because the film's story isn't exactly fresh – like polishing a turd, Momentum brings cliché and generic plotting at almost every turn. From the "former lovers going back for one last job" to the "evil Government lackey sent to retrieve the MacGuffin" to the "nameless henchmen" to the "corrupt politician", Momentum's jigsaw of piecemeal scripting twists and turns with convincing Hollywood slickness, but can't overcome inbuilt mediocrity.
At the heart of this B-movie is Kurylenko's action-heroine machismo, or lack thereof. In trying to make her a tough-guy for the screen, Adam Marcus and Debra Sullivan's screenplay gives her ample fight-and-shoot-and-chase sequences, all of which give Campanelli plenty of room to make this film at least partially exciting – this is an action film, after all – but the film is hamstrung by Kurylenko's inability to be convincing in the role, and James Purefoy's scenery-chewing overacting. On balance, casual fans will find this a diversionary film of middling consequence, but serious buff will scoff at the preposterous nature of what the story demands the viewer to accept. Kurylenko makes a compelling clothes hanger, but not a convincing action star, no matter how well choreographed her fight scenes look, or how bloodied up her face becomes.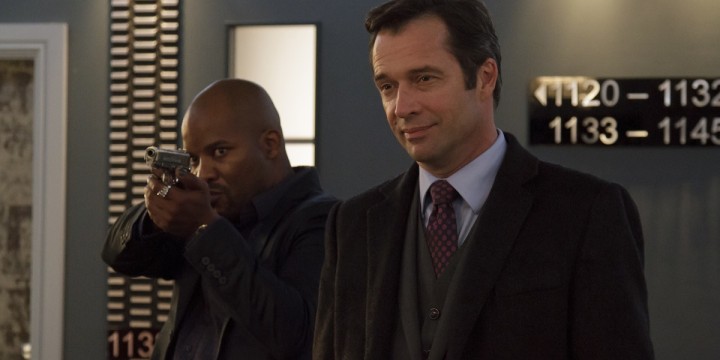 Purefoy's Mr Washington is pure cheese, the kind of screen villain that deserves a swirly moustache to twirl and a white cat to stroke – he's the villain's villain, a magnum opus of malevolent vindictive subtlety with the cool accent and badass attitude to match, but it's oversold by Purefoy's wink-wink grin and hammy delivery. Morgan Freeman's nothing role of a corrupt US Senator equals the paycheck role he played in Lucy, while the rest of the supporting cast are pretty much nameless thugs or idiotic bystanders. Momentum's undemanding roster of characters sees the focus fall squarely on the action component for its thrills.
In some sense, at least that works. Campanelli's action chops are pretty solid, creating some nice chase sequences, some fairly brutal (and brief) hand-to-hand sequences that seem a tad overdeveloped considering Kurylenko's frame and the men she's up against; in all, Momentum's frantic bombast mixed with a lengthy torture sequence midway through, make for at least a mildly entertaining film-making. Dumb as it is, Momentum isn't a total write-off for fans of lazy action movies, but for everyone else it's probably one you can skip.
Related articles
Who wrote this?