Disney Unleashed: All The News From D23 Expo **Updated Periodically**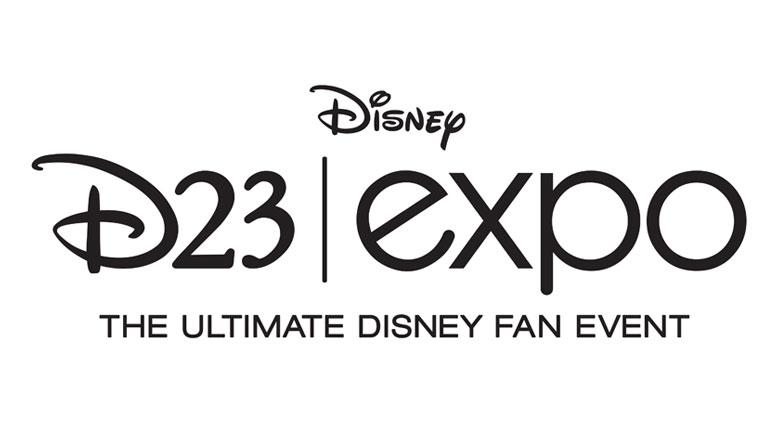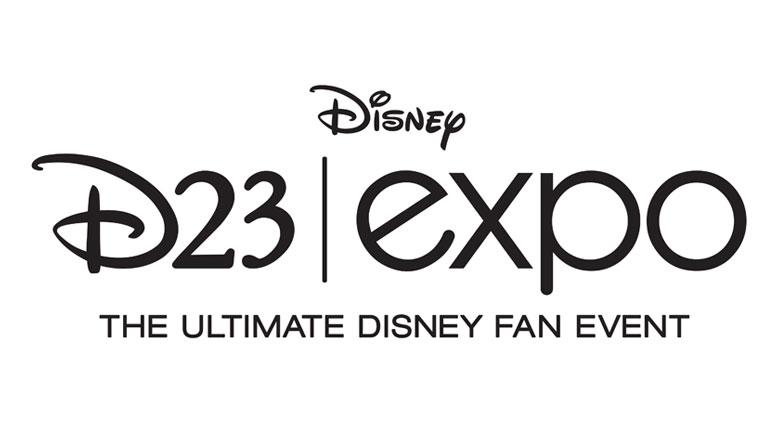 Disney's version of Comic Con, D23, is underway in the US at the moment, and oh boy, have there been some massive, amazing, gobsmacking tidbits of news and information released to the public. We're going to dig through most of it in this one, massive post, so scroll through all the stuff you want to read and skip over the bits you don't.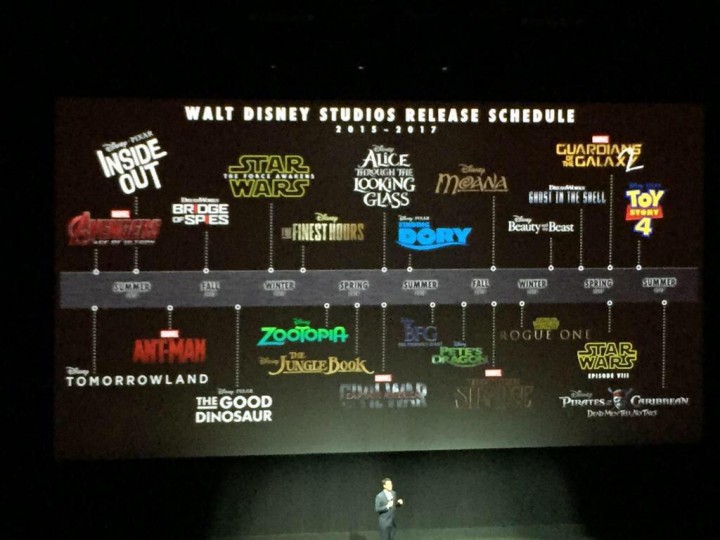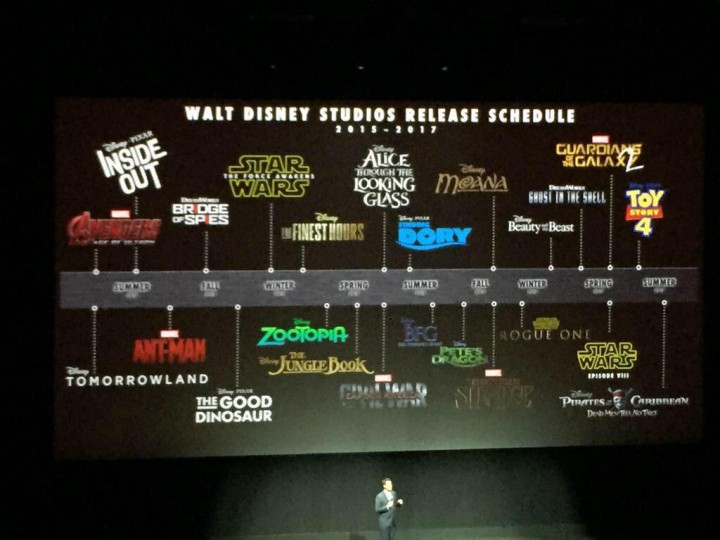 First, Star Wars.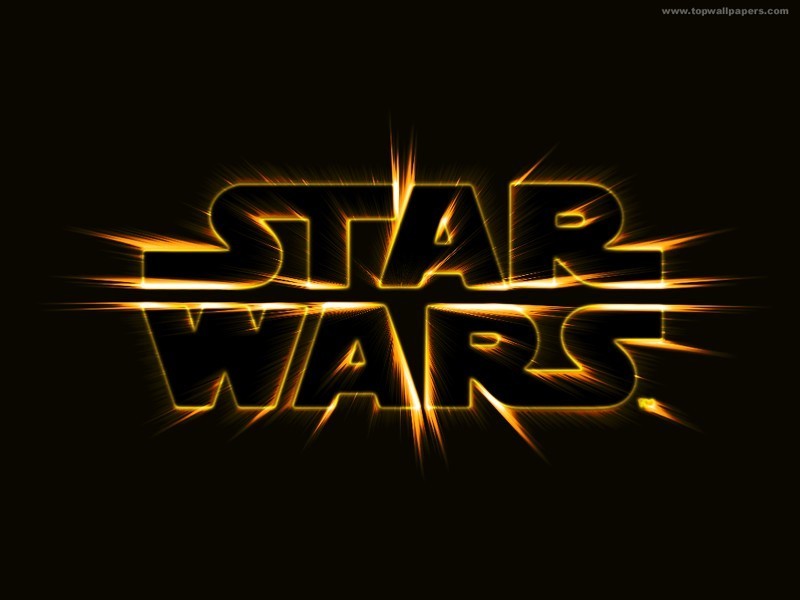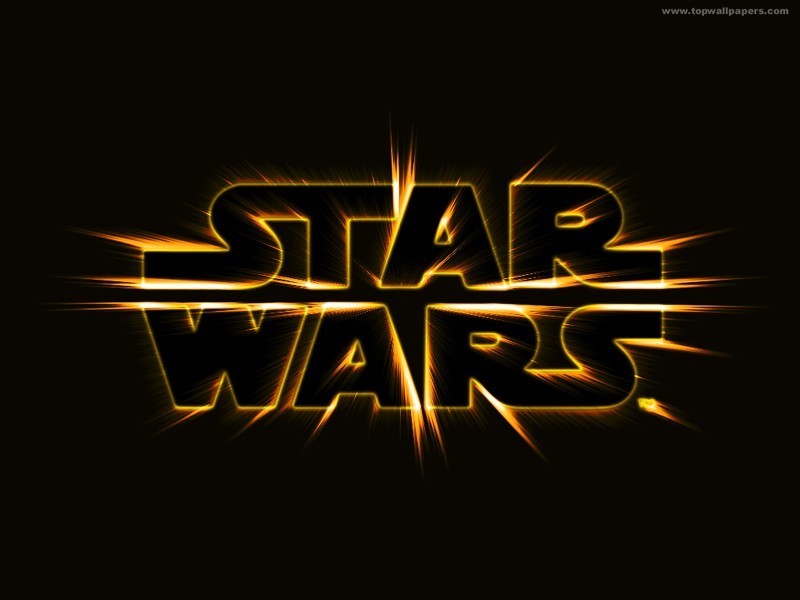 Plenty of awesome Star Wars news has been announced.
Here's the official poster by artist Drew Struzan (who also provided the posters for the Prequel Trilogy.)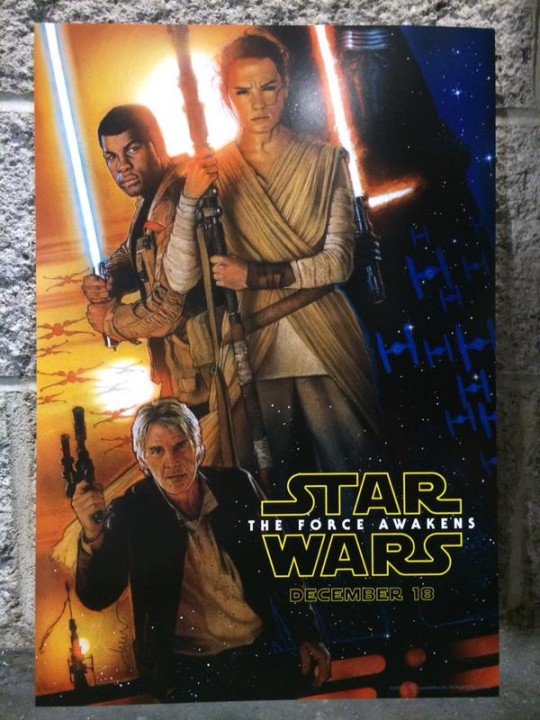 Not only that, but the first official cast photo for Rogue One – which will now also co-star Casino Royale villain Mads Mikkelsen, as well as cult hero Alan Tudyk (Wash in Firefly, and a slew of other things) was released.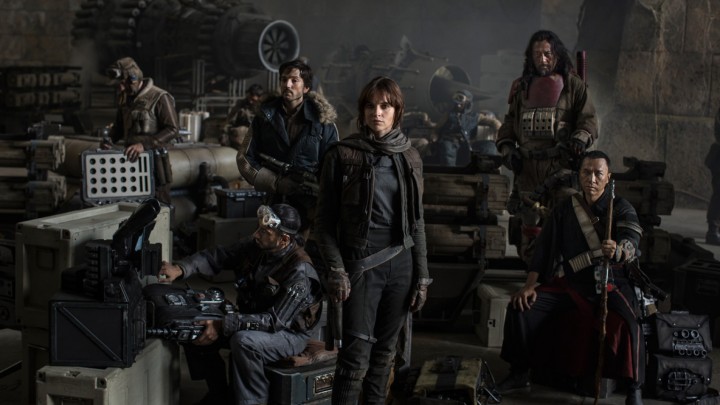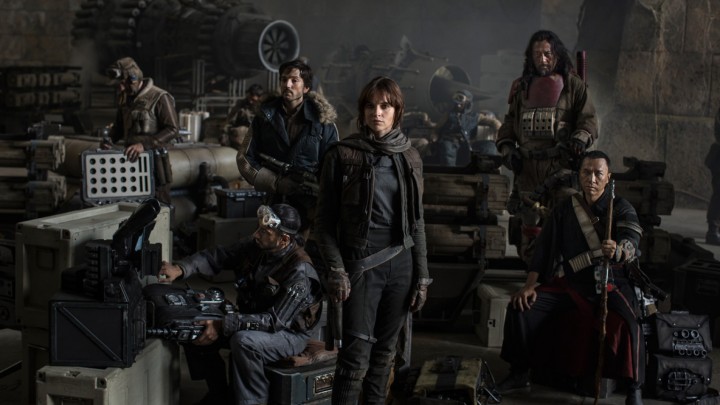 Oh, and a small announcement over who would direct Episode 9, the third of the new trilogy Star Wars films, was made.
ITS CONFIRMED @colintrevorrow directing Episode 9! #D23Expo

— KristianHarloff (@KristianHarloff) August 15, 2015
Yep, Jurassic World helmer Colin Trevorrow has been tapped to helm a part of the franchise. Fan reaction has been mixed (the most snarky for those who didn't think Jurassic World much chop), although I enjoyed it and can't wait to see what Trevorrow brings to the saga.
Fans of Doctor Who will also be thrilled to hear that Fourth Doctor, Tom Baker, has apparently signed on to voice a character in one of the new films. Here's his announcement:
"I'm going to be in this new Star Wars thing, you know?" Tom Baker told eager fans as he signed his autograph. "I'm going down to record some voices for this new character they've created for me, very soon."
The Doctor in Star Wars? Okay, I'm in.
Earlier this week, Entertainment Weekly dropped a whole bunch of official images from the upcoming film, The Force Awakens. Among them, a pic of JJ Abrams and Lawrence Kasdan on-set discussing the story (I imagine), and the re-pairing of R2D2 and C3PO, both of which struck a geek-chord with me. Check them out in the gallery below.
Star Wars aside, the latest version of The Jungle Book, a live-action version (didn't Steven Sommers only make that a few years ago?) is to release in 2016, and Disney unveiled the first poster for it.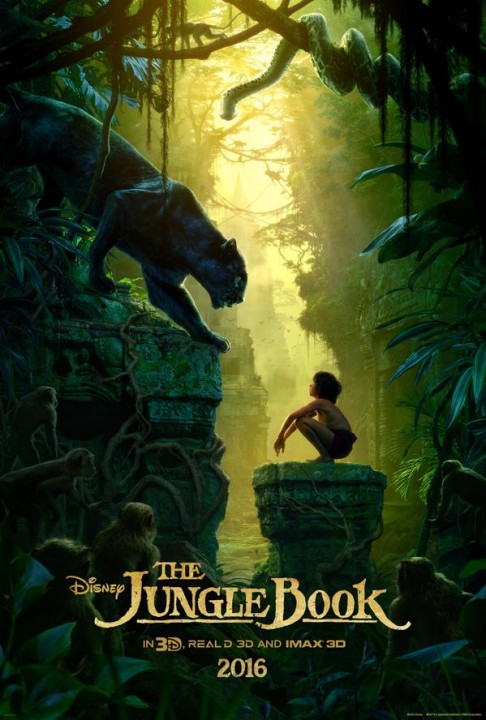 The 2016 version of The Jungle Book is directed by Iron Man helmer Jon Favreau (also, Cowboys & Aliens, so meh), and co-stars Bill Murray, Ben Kingsley, Idris Elba, Scarlett Johansson, Lupita Nyong'o, Christopher Walken, and Neel Sethi as Mowgli.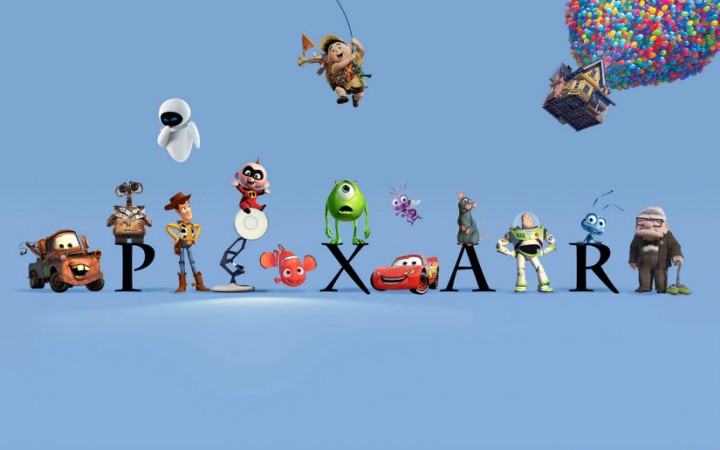 Then there's Pixar. Did you realize that 2015 is the 20th Anniversary of the release of Toy Story, way back in 1995? Me neither – that snuck up quick. Ahem. Anyway, while a while bunch of upcoming Pixar projects were announced (more on those in a moment), we've been told that Toy Story 4's plot will revolve around a romantic element between Woody and Bo-Peep, with whom we're familiar with from the previous films. Not only that, but a Toy Story Land will be constructed at Disneyland's Californian theme park. (sidebar – there will be a number of new Lands at Disneyland soon, including Star Wars)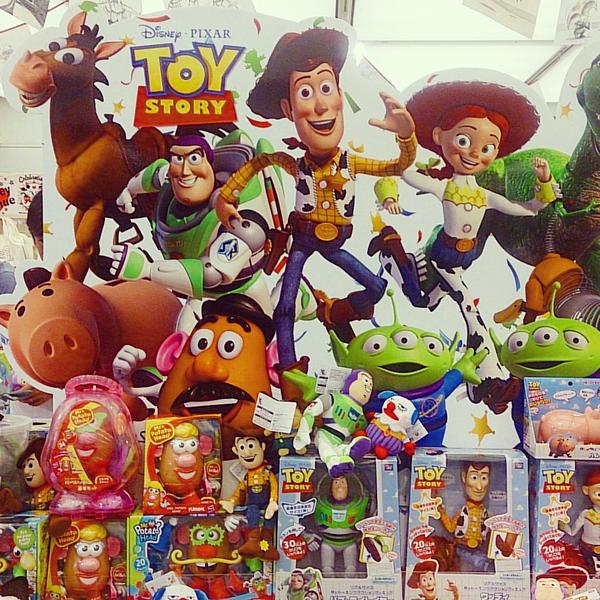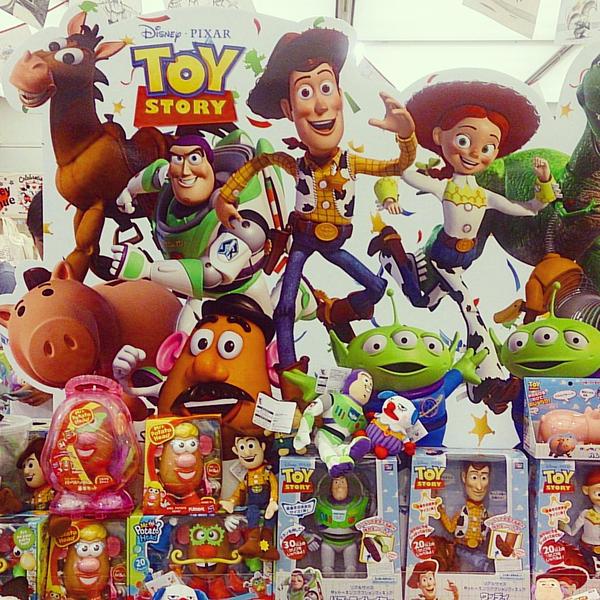 More exciting than Toy Story 4 is… well, this.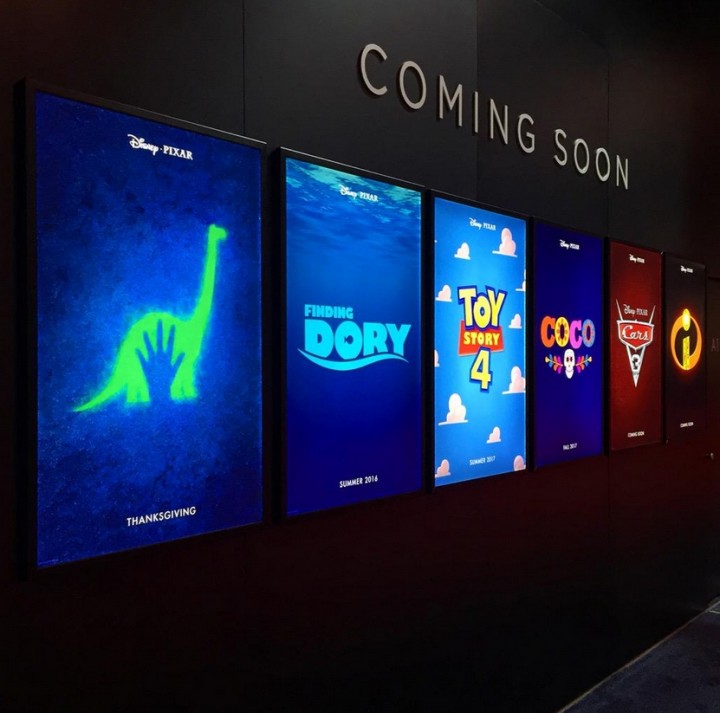 Now, we know about The Good Dinosaur, which will release in November this year. We also know the Finding Nemo sequel, Finding Dory, and Toy Story 4, are due to release in 2016 and 2017 respectively, but also in 2017 the film Coco, which revolves around The Book Of The Dead, the Dia de Muertos holiday, will land. A similarly themed film came out not that long ago, last year's The Book Of The Life. Then, a completely unwanted Cars 3 sequel (meh), and…. yep, at the far end…. The Incredibles 2. Finally, the sequel everyone actually wants is coming. No word yet on casting or characters, but this is indeed – incredible.
Close up of official logo below.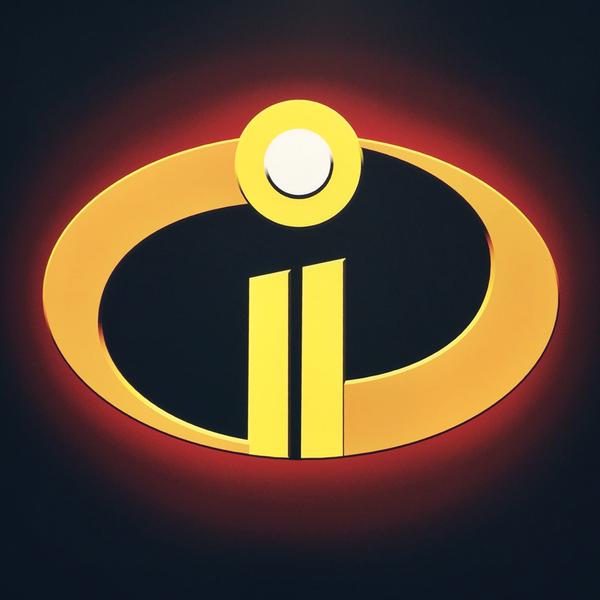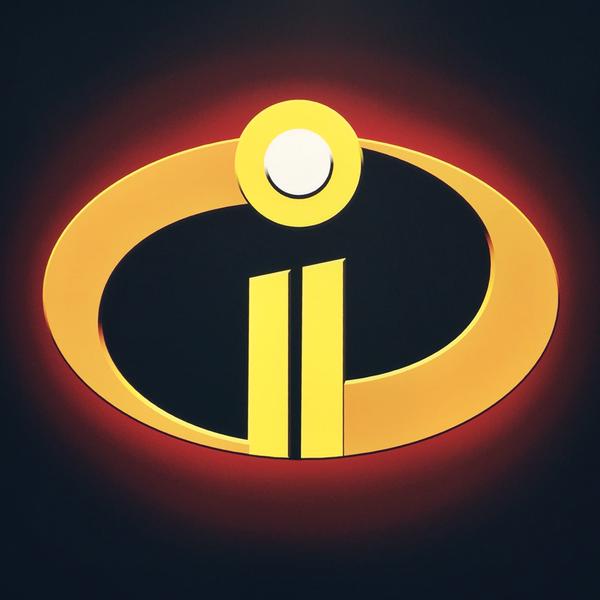 Now, on the Disney Animation Studios side, which is different from Pixar, the studio has unloaded a bunch of new information including Zootopia (directed by Wreck-it Ralph helmer Ron Moore, and Tangled co-director Byron Howard), which will release on March 4th 2016.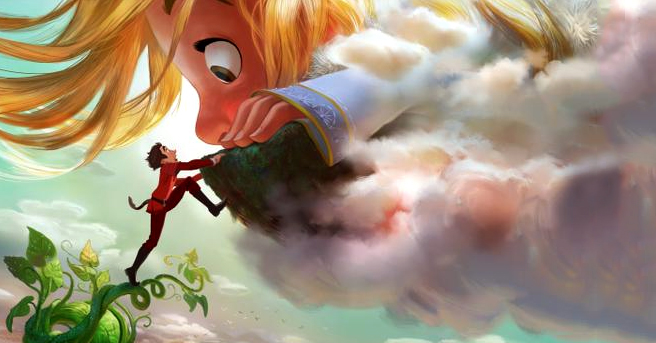 Also given screen time was Disney's Moana, also releasing in 2016 (around November), which co-stars Dwayne Johnson and (as far as I can tell) is an original story, the Nathan Greno directed Gigantic (based on Jack & The Beanstalk), and the sequel every parent of young girls has marked off on their mental calendars, Frozen 2, to release sometime past 2018. Also announced was a sequel to Wreck-it Ralph.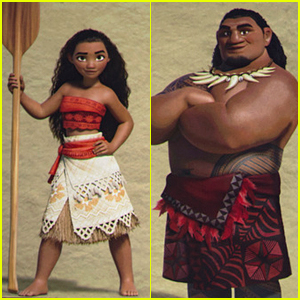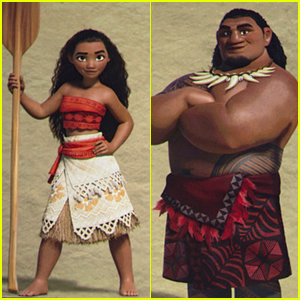 Another live-action film for Disney has also been announced, the long-awaited sequel to Alice In Wonderland, entitled Alice Through The Looking Glass. A poster dropped, and Johnny Depp is set to reprise his role as the Mad Hatter.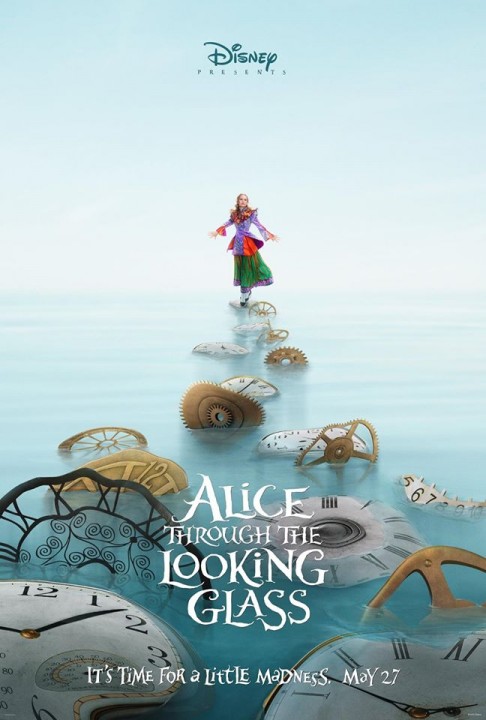 Another Disney franchise, the Pirates Of The Caribbean saga, has a fifth film in production, Dead Men Tell No Tales, and D23 gave us news that both Orlando Bloom (returning as Will Turner) and Adam Brown (who played Ori in Peter Jackson's Hobbit trilogy) have signed on. An official logo was also unveiled. Dead Men Tell No Tales lands on July 7th, 2017.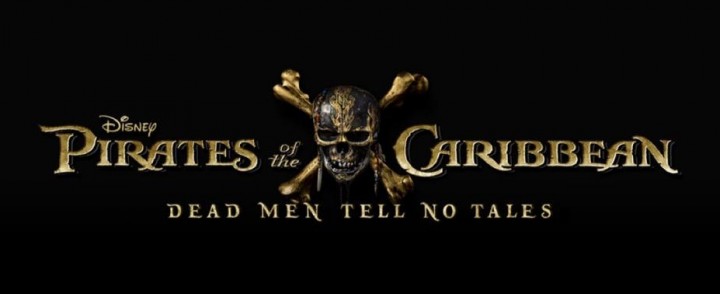 To finish up, here's an exclusive pic from Finding Dory.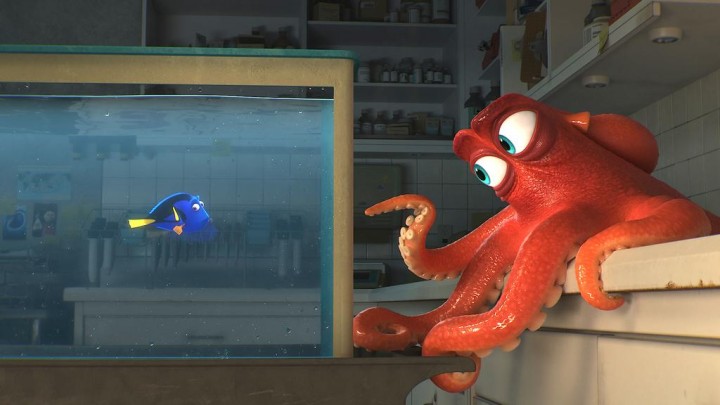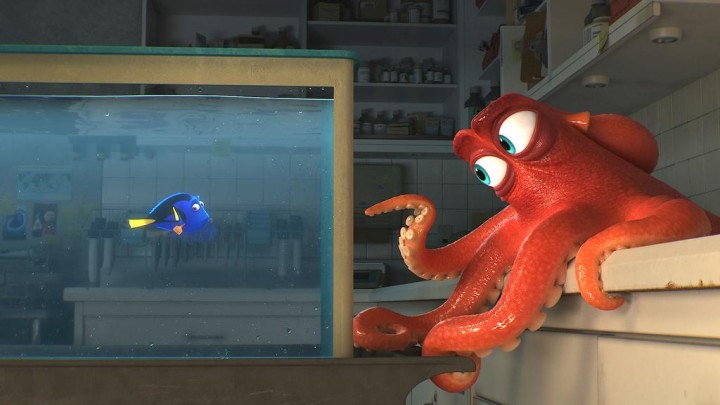 Who wrote this?