Tales From The Road: The Cast Of Wyrmwood – Catherine Terracini


To celebrate the phenomenal success of Wyrmwood: Road of The Dead, Fernby Films sat down with several of the cast and crew members for a quick chat about the film. If you haven't seen Wyrmwood yet, there's some spoilers in this interview, so please check back here after you've seen this brilliant film.
Australian actress Catherine Terracini played the role of Annie, the wife of Barry (Jay Gallagher) and mother of Meganne (Meganne West), who wake to find the world taken over by a zombie horde. Catherine has been acting in the Aussie scene since 2004, after graduating from NIDA, the National Institute Of Dramatic Art, and has appeared in a number of short films, commercials, as well as treading the boards for productions with the Queensland Theatre Company, and a  number of smaller companies around the East Coast. Sitting down with us, we wanted to know how Catherine came to be in Wyrmwood, and how she approached what turned out to be a rather tragic figure in this movie.
FF: Catherine, thanks for chatting with us today. First, let's cover the basics. How did you come to be involved with Wyrmwood's production, and what drew you to a "zombie picture"?
CT: I actually went to Drama School with Jay. We were in the same year at NIDA in Sydney. And the first thing we were ever cast in was together. We kind of had this unspoken excellent way of working together. Both very respectful of each other but just so easy – which is rare. He recommended me to Kiah to play his wife. When he first told me about it, I thought Zombies? Really? But then I saw 7 minutes of footage that Kiah had already shot and I said "I'm in".
FF: Are you a fan of the zombie genre? (Favorite film or show?)
CT: Not particularly. I mean I love Walking Dead and I love Post-Apocalyptic films. Obsessed with them – films like The Road, there's something really raw and primal about the way that humans are reduced to simply fighting to survive with next to nothing to defend themselves with. They have to be resourceful. And I think Kiah and Tristan have such huge imaginations that that resourcefulness only made their ideas shine even more. I mean that Zombie Truck – are you kidding? They built that. Amazing.
FF: Wyrmwood marks your first foray into feature films. How did you find shooting a feature (even with a smaller role) compared to your short-film work? Was the protracted shooting schedule on Wyrwmood problematic logistically?
CT: I'd done a lot of short films before but this was my first feature. To be honest shooting films, even out of sequence, doesn't bother me. I love the luxury of spending quite a large amount of time honing in on just a few lines. In theatre, you do a whole play every day. Film is luxurious.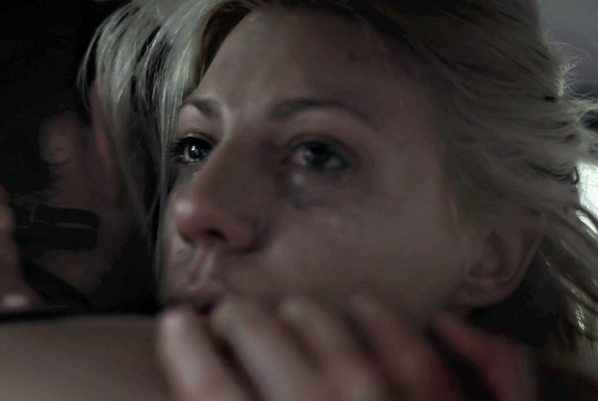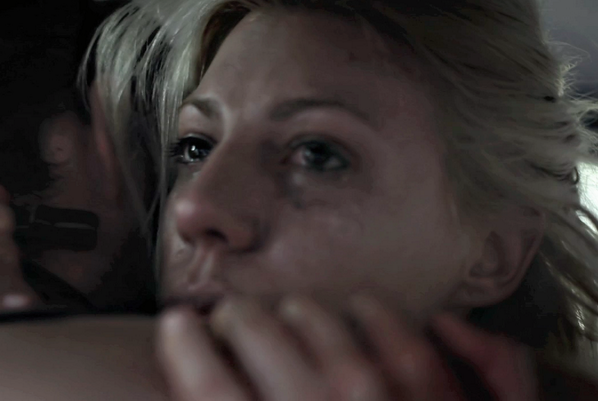 FF: Your character, Anne, has a daughter, Meganne, and is married to Jay Gallagher's character, Barry. My initial viewing of the film had you three pegged as the "main" characters of the film, and yet that turned out not to be the case. Were you surprised at where the script went with both your character and that of your daughter, when you first read it?
CT: I think that is because we were the first names attached to the film. But then the script developed and changed a lot. I do wish I had more of an opportunity to explore Annie as a character. She's complex and I feel like Jay and I had more to explore as Actors in these roles, but that's also part of the film – the fact that you are going to have family members ripped away at a moment's notice. You can't get attached to the characters in this film because in a second they're gone. But yes, I said to Kiah, "hey – you need to put me in something else and not kill me off so fast!"
FF: Considering the impact you have on Jay's character (following your transition), what were the outlines given to you by Kiah as far as what you needed to achieve?
CT: Kiah is pretty wonderful in terms of trusting you to just let rip and explore whatever you want. In terms of the zombie, I love working physically as an actor, so it was a lot of fun. He kind of just stood back and looked horrified and then after a few takes said "do you think you add a bit of Michael Jackson-y style footwork?" And I said "sure, let's go" So the result was pretty fucking weird and poor Jay had to cop this banshee zombie grunting towards him!
FF: Obviously the crucial scene for Anne involved Meganne's transition to a zombie, and subsequently yours. It's one of the film's strongest moments when Anne realizes that she's on a road to nowhere (so to speak). How did you mentally prepare for this moment in the film? Both you and Jay knocked it out of the park.
CT: Thankyou so much. Those scenes I think are very important to establish this is a man with a family and they all feel this force driving between them that's going to ruin their bond. But mentally we discussed the back story a lot and then it's just a matter of being in the moment and playing the scene as you imagine it would play out.
FF: An early scene had you brawling with a zombie in your kitchen. I can imagine this would have been a fun, if emotionally draining, sequence to shoot, considering your character is encountering an "end of the world" scenario. Nail-gun antics aside, how do you think you would act in a real zombie-attack event? Hide in a corner or go out, all guns blazing?
CT: I think I'd armour up and go for it. With a posse of course!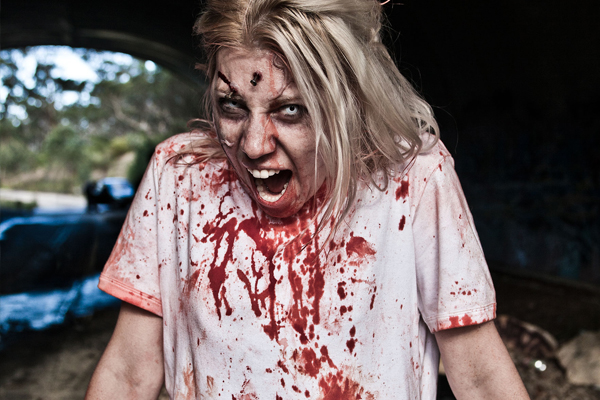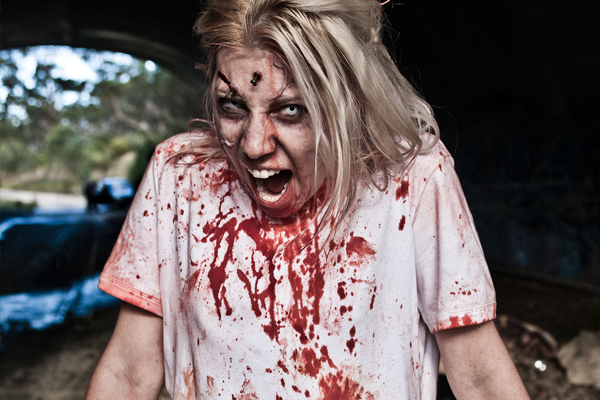 FF: What was it like working in such a low-budget environment, particularly the demands of the physical and visual effects you had to endure? Speed and hitting your marks must have been considerably important; was it a demanding set, or did you all have a load of fun?
CF: Kiah and Tristan created the most fantastic environment I've ever worked in. It was so focused and organized yet driven and fun and relaxed. The perfect environment for creativity.
FF: Tell me about your experience with (Director) Kiah Roache-Turner and his producing brother Tristan, what were they like to work with, and how much input did you have into the final character we saw on the screen? Did you sneak in any of your own lines, come up with a "hero" moment at all?
CT: Ha, I always sound like such a cliché when I gush about these two. I really just can't imagine anyone else topping them in terms of brothers working together. They are the perfect compliment to each other. Kiah certainly let Jay and I take the reins in terms of tweaking the script, if something sounded awkward etc but he was also firm about storytelling. It was always about the story. Kiah has an amazing ability to leave his ego at the door completely and just make it all about work and the story. And Tristan is fantastic at letting Kiah work on set and do his thing, but also stepping in with a producer's hat to make sure everything is going to plan.
FF: Off camera, I'm led to believe the shoot was quite relaxed, although demanding. Have you got any good "war stories" from the set you can share with us? Anyone pull any good practical jokes?
CT: Ha, the best night I think was when we were shooting in Granville and there was a zombie eating entrails from a human in the middle of the road (the scenes where we escape the house) and next thing you know, there are 4 police cars with sirens on screeching around the corner and one guy starts running towards Kiah with a gun. Kiah yelled "whoa whoa whoa! We're just shooting a zombie movie!" The police officer literally just stopped and turned around and signal for them all to go. It was hilarious. We were so happy that someone thought it was some kind of cannabalistic murder scene!
FF: How did you handle the application of your "zombie" makeup and effects? Some people find such stuff quite uncomfortable and hard to deal with, but it seems like the production team spent a fair amount of time perfecting their work. 
CF: We have an incredible Makeup team. I worked most closely with Lisa Cotterill who always made sure that we were comfortable. The only thing that I found irritating were the contact lenses as I've never worn them before. But I actually got used to them. And they make ALL the difference!
FF: More broadly, are you surprised with how well Wyrmwood has done from a fan perspective? I don't think I've heard anyone say a bad word about the film, which must be heartening.
CF: I'm just SO happy that this film has taken off. Especially for the boys. And Jay. It's very rare that a role comes along that you're made to play and Australia doesn't make epic post-apocalyptic films like this – which Jay is just PERFECT for. He's the leading man with heart, who looks like he could take down a pack of zombies. It's rare that actors in Australia have this quality. Even at my drama school, he the only one who could play this role.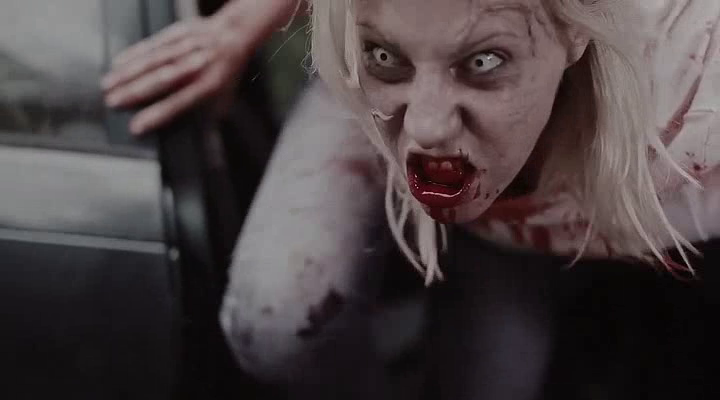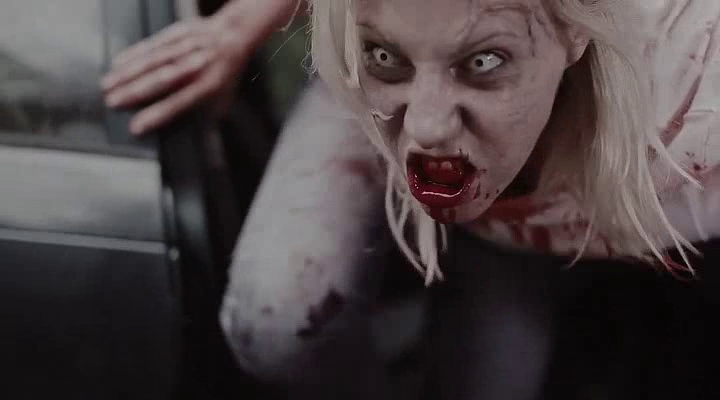 FF: Now that you're officially a member of the Cinematic Zombie Club, and off the back of the success of Wyrmwood, one would imagine you're now doing the celebrity circuit of Hollywood and spending time rejecting scripts that don't meet your needs as an actress…. or is that just me? 😉  Seriously though, how has the success of this film impacted your career both locally and internationally?
CT: Ha, I wish! I'd love to move to the states. I have a lot of friends there and they're all saying "when are you moving already?". I'm hoping to move there next year. At the moment, I'm in rehearsing for a production of Hamlet with the Bell Shakespeare in Sydney so once I've finished that, I'll have my sights set on my next move.
FF: Fantasy time now: although the film makes it pretty clear what happens to you (and your on-screen daughter), if a sequel were to eventuate, would you be game to go round again, and if so, how would you like to either be resurrected, or "killed off" in that film?
CT: Ooh I'd love to come back as the sister of my character or something and wreak havoc and take revenge on everyone. I have dark hair now, so it could be possible! And then I want to die three times.
FF: Finally, what can we look forward to seeing you in next? Any projects or plans for the future you can share with us (open mic to plug your work!)?
CT: Hamlet – with the Bell Shakespeare – touring Australia!
FF: Catherine Terracini, congratulations on the success of Wyrmwood, it's a fantastic film and you're brilliant in it. We look forward to seeing what you do in future!
Who wrote this?