– Summary –
Director :  Chris Rock
Year Of Release :   2014
Principal Cast : Chris Rock, Rosario Dawson, Gabrielle Union, Kevin Hart, Sherri Shephard, JB Smoove, Romany Malco, Hayley Marie Norman, Karlie Redd, Cedric The Entertainer.
Approx Running Time :  102 Minutes
Synopsis:   Former stand-up comedian, now movie-star and reality television accessory, Andre Allen, meets New York Times reporter Chelsea Brown, and the two conduct an interview that leads to more than a few surprising revelations for them both.
What we think : Although it plays a tad like a who's who of Rock's comedic and thespian Little Black Book listing, Top Five is actually a smart, funny, well directed film from the stand-up comic.

**********************
You're a funny guy? Just make it…. more funny.
Although his career has been somewhat muddied (at least, here in Australia) by his continual association with Adam Sandler's repertoire of players (which also includes Rob Schneider, Kevin "Unfunniest Man Alive" James, and that thing named after a garden implement), Chris Rock is really a funny, funny guy. Top Five finally gives us a Chris Rock movie in which the man seems comfortable playing himself, among other things, although just how much of his character here – former stand-up comedian Andre Allen – is based on his real life is a matter of conjecture; the point is, Top Five isn't just another "Hollywood star pandering to their fandom" flick, it's actually a legitimately funny, insightful, precise film from a man I'd normally align with bodily fluid gags and inverted racist jokes.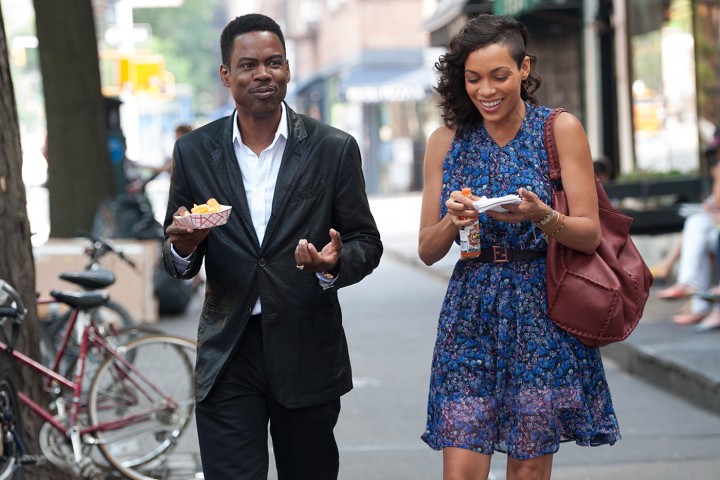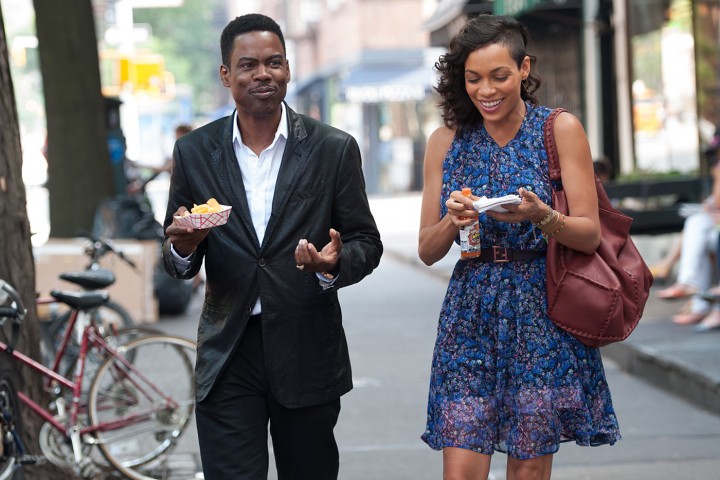 Rock plays Allen, a former stand-up comedian trying to make it as a serious actor, and has a new movie coming out called Uprize, about the Haitian Revolution. He is interviewed by Chelsea Brown (Rosario Dawson), a reporter for the New York Times, and as she does this, Allen reveals a lot about his past, including his drunken notoriety and his desire to be taken seriously as an actor. His comedic roles, including dressing up in a bear suit for a trilogy of Hammy The Bear films, have left him bitter about the direction his career has gone, especially considering his marriage to reality starlet Erica Long (Gabrielle Union) seems to be all about the fame and glory for her, and less about… you know, love and all that shit.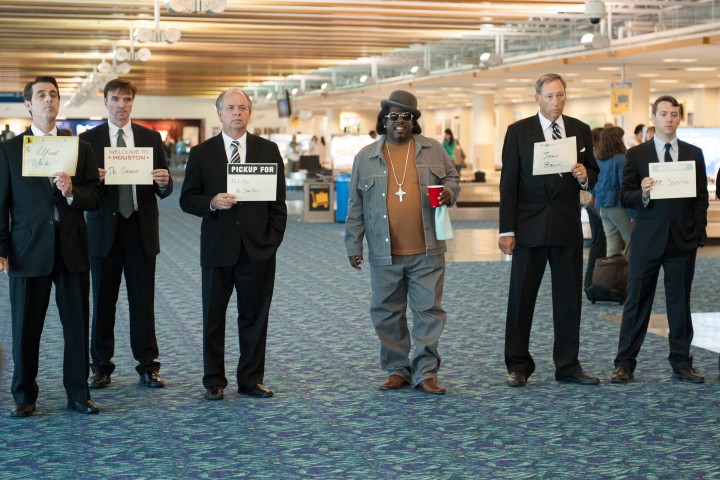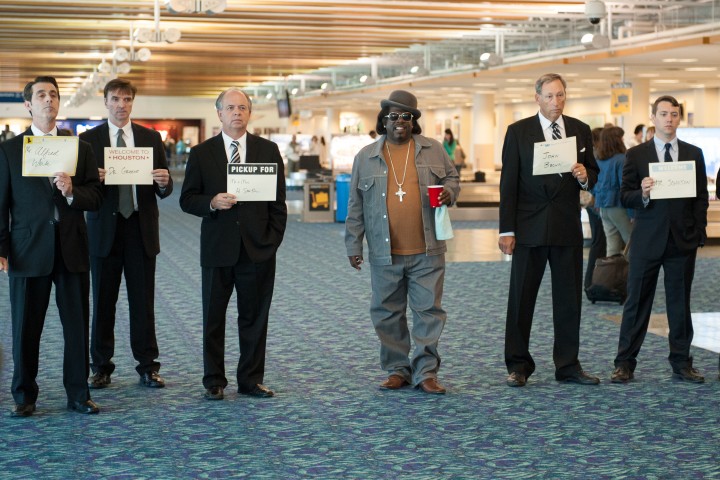 You get the sense watching Top Five that the film is something that's been brewing in Chris Rock's brain for quite a while. The film rambles along as a dialogue-driven semi-dramatic piece, with Rock's chemistry with Dawson as they break down each other's lives, tethering race, alcoholism, fame, family, films, books and a slew of other unlinked things, becoming tangible as the film goes along. There's no real story other than the "interview" conceit, and the warm wrap-around of this genteel, almost ironic look at fame and its pressures makes for often hilarious, often sorrowful look at regret, and all wrapped up in a New York City sojourn that's fascinating to watch.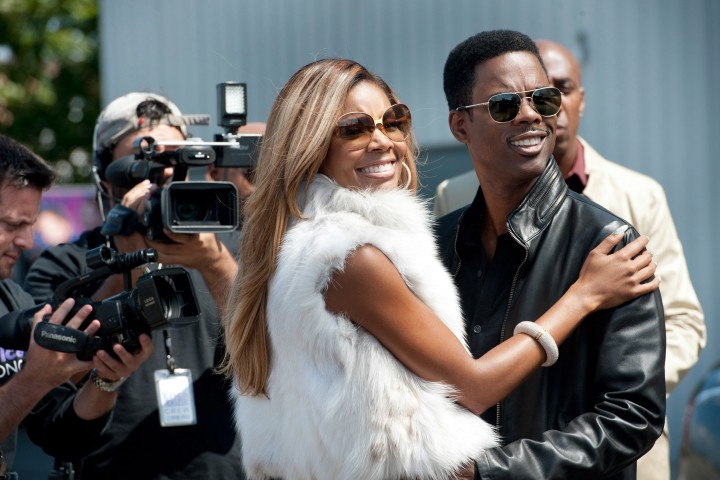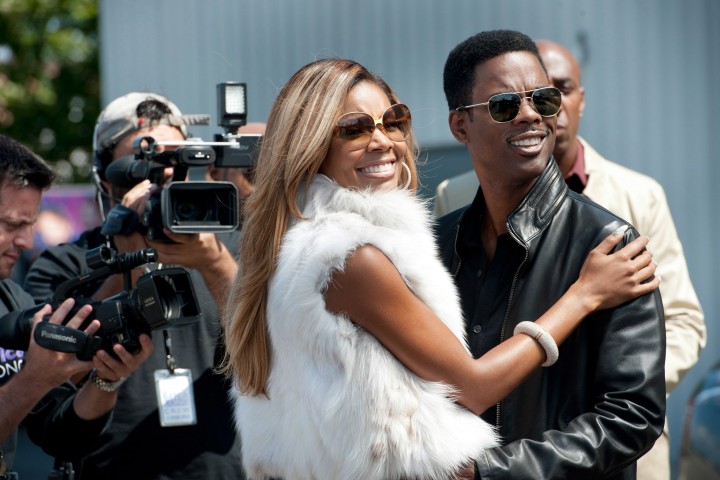 Now, folks either "get" Chris Rock's humor or they don't. Me? I've always found him a little abrasive (which is probably his point) and that's never really made me like him like I have other contemporary comedians. Rock's work on All About Chris was sweet and actually funny, so over the years I've found him increasingly mature as not just a comic, but as a person. Top Five sees that maturity manifest with complexity and wit. It's broadly funny, but but does have a sharp edge to it that you don't always see coming. There's a layer of honesty (rigorous, ha!) to Top Five that I never saw coming.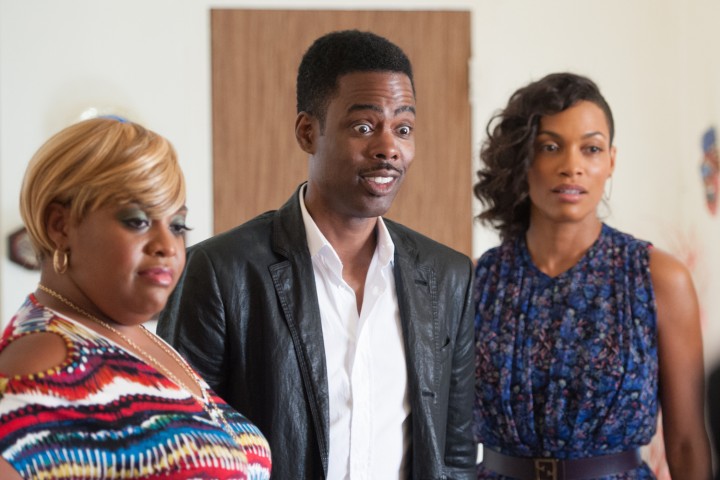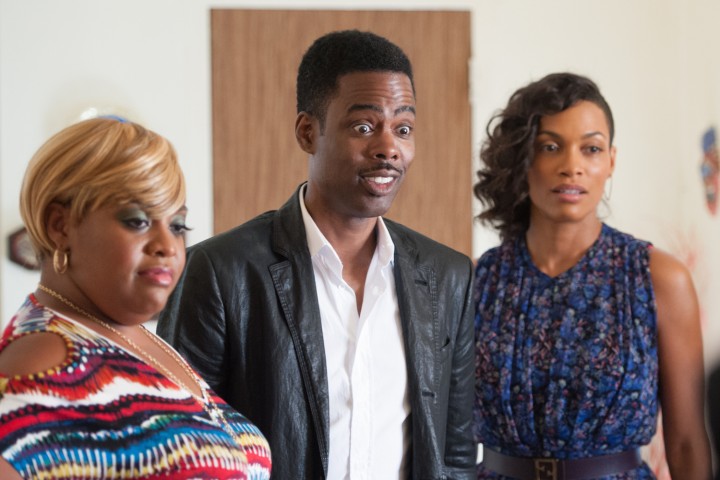 Rock's direction isn't about ego, it's about story. As a director, he makes a great storyteller, probably a lot like his stand-up. Although not quite as crude (if you don't count a flashback involving a closeted gay boyfriend of Chelsea's, a tampon, and a bottle of hot sauce) as Rock's stand-up is known to be (at least as far as my quick YouTube research went), the realism and ability to inhabit this role makes Rock's direction feel more restrained than I'd have given him credit for. The film's natural ebbs and flows aren't magnified by grandiosity or even tempered by a lack of budget – you'd never know how much this film was made for – rather they feel organic to wherever the story wants to go, and that's a testament to Rock's ability to create a story even when there doesn't appear to be one.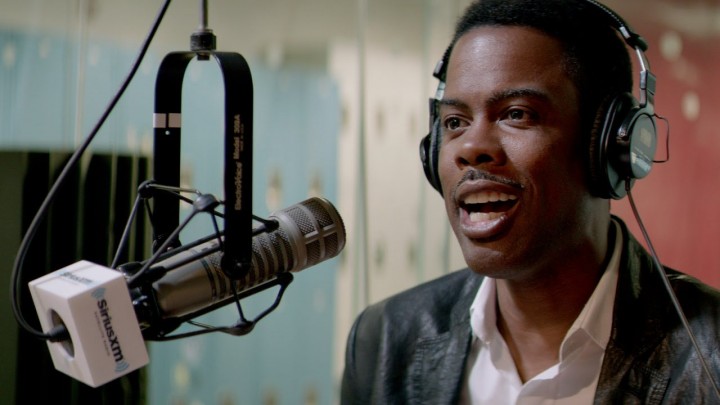 Above all, Top Five is a great film. It doesn't pretend to be something it isn't, and isn't something it wants to be, it just is. Chris Rock's triple-threat writing, acting and direction are revelatory, and Top Five is a film that's better than it has every right to be. Nah, there's no explosions or gunfights (but there's a bit of nudity, which is nice) but this isn't that kind of movie. It's not bust-a-gut funny, but it's got more than enough chuckles and moments of warmth to embellish itself in your brain afterwards. Top Five isn't top five, but it's easily top ten.
Related articles
Who wrote this?