– Summary –
Director :  Rob Cohen
Year Of Release :  2002
Principal Cast :  Vin Diesel, Samuel L Jackson, Marton Csokas, Asia Argento, Michael Roof, Richy Muller, Werner Daehn, Petr Jakl, Danny Trejo, William Hope, Tom Everett, Thomas Ian Griffith.
Approx Running Time :   124 Minutes
Synopsis:   A wild Xtreme-sports enthusiast becomes an unwilling agent for a secret government organization.
What we think :  Headache-inducing action fest is silly, uneven, ego-driven and entirely hilarious – unintentionally so. Ratcheting up the D-movie charm, Fast & The Furious team Rob Cohen and Vin Diesel deliver an explosion-and-gunfire laden venture into Euro-trash thuggery and underhanded machinations, all capped off with Diesel's up-n-coming "action hero" status and a soundtrack designed to make your ears, eyes and nose bleed.
**********************
Oh look, it's Nick Fury before he became Nick Fury!
Back in the early 2000's, when action films were still the dominion of Bruce Willis and Jackie Chan, a young rising star named Vin Diesel was about to dominate the landscape. Diesel, who had cut his teeth in mainstream cinema as part of the ensemble sent to find Private Ryan, and had jacked up as Dom in the fast-car franchise that won't die, The Fast & The Furious, decided to leave the driver's seat vacant on the latter franchise and head out on his own, with Furious director Rob Cohen in tow, on an ego-project designed to showcase Diesel's screen presence and ability to shoulder his own movie. xXx, a lazily plotted, dreadfully cliched and utterly contemptible affair about European mafia and some kind of government conspiracy, is one of those bizarre mixes of genres that shouldn't work, but occasionally does. Much like rapper DMX trying to become a "star" with shit like Exit Wounds, the execrable Cradle 2 The Grave, and Jet Li's forgettable Romeo Must Die, Rob Cohen's schizophrenic direction and use of persistently abrasive film-making techniques is either seriously stupid, or amazingly brave. And Diesel's "star power" is at a low ebb here, as he sashays through one of the worst "action" films the early 21st Century would produce.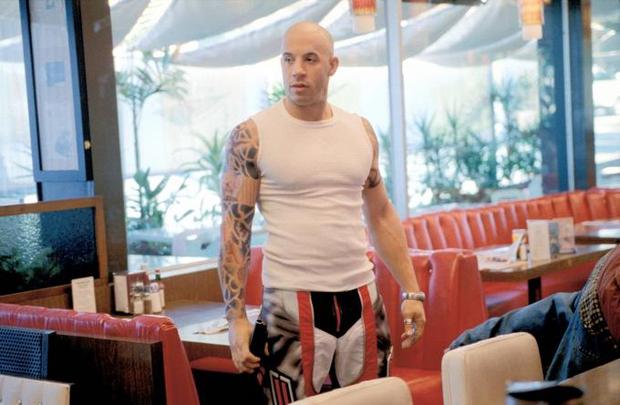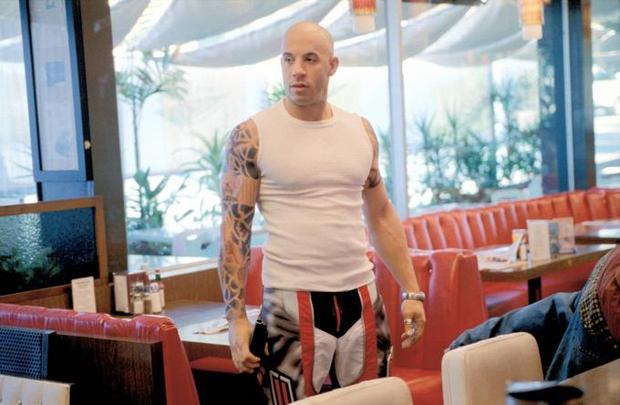 Curiously, the film has some nostalgia value for cinema fans. Yeah, you get an early Vin Diesel film, not a far cry from being a parody of an early Jason Statham film (or a recent one, lolz), but you also get an early appearance of Asia Argento, daughter of cult Italian director Dario Argento (unfortunately, she cannot act, #sadface), as well as a pre-Nick Fury Samuel L Jackson, obviously in a role he used as his audition for Nick Fury, because both that role, and this one – that of NSA Agent Augustus Gibbons – are almost identical in attitude and Jackson's patented full-throttle-restrained-crazy. The film features some lovely location filming, including Prague (one of my favorite European cities), as well as plenty of spy genre cliches, including tech wizard gadgetry and a "Q"-like character explaining what they all do. Oh, and explosions.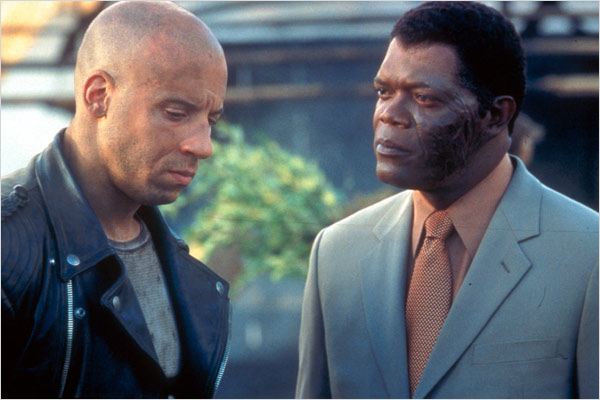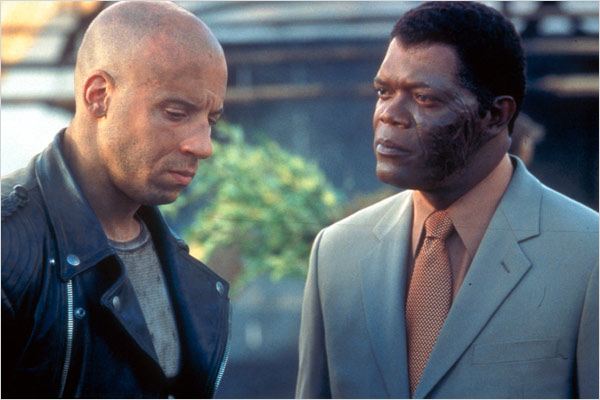 xXx is a film built solely on blowing shit up. It's an irony of sorts that the opening ten minutes see the film's lead character knocked unconscious no less than four times (!), although never when surrounding by increasingly concussive explosive detonations as everything from a Colombian drug-lab to a destroyed sports car are blown to smithereens under what can only be described as pyrotechnical excess. There's a plot mixed in here as well – Diesel plays Xander Cage (because that sounds cool), an extreme sports loving anarchist who is finally caught by the NSA after a stunt too many; he's given the mission by Gibbons to infiltrate a Russian gang run by Yorgi (Aussie actor Marton Csokas) who want to bring down governments using a mysterious biological weapon known as Silent Night. Blah blah, cue explosions, a stream of gratuitous near-nude "bitches" (it's weird, but do all Euro-trash henchmen refer to skanky women solely as "bitches"? Because that's so passe.) and plenty of utterly insane stunts by Diesel and the crew as they scale mountains, ski down them, engage in toppling a Colombian drug lord, and all manner of jaw dropping stuff.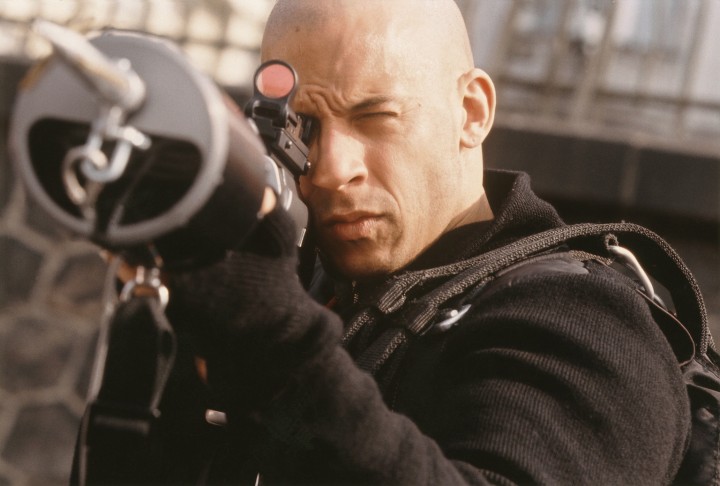 Yeah, xXx isn't the smartest film in the world, and it knows it. Cohen, helming this thing in a similar fashion to his previous film, the original Fast & The Furious, keeps his plot-foot flat to the floor, hoping to keep the audience demographic of 14-year-old boys happy with a smorgasbord of tits and trashtalk, and a while slew of ludicrous Red Bull stunts. Rich Wilkes script (if one could call it that) doesn't so much gorge itself on the multiple genre's it tried to give us, as much as regurgitate it and suck it up through a straw. xXx is a horribly written piece of cinema, a D-grade pulp-film that tries to mimic James Bond, Jason Bourne and Tony Hawk and failing at them all. It borrows so liberally from the spy genre its little wonder Diesel looks so confused by it all. I know he's a smart guy in real life, but he must have looked at the script for this and asked for an extra zero on his paycheck.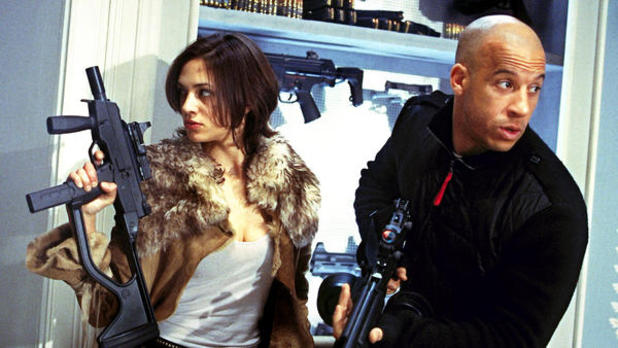 Cohen's direction is entirely recrementitious. Lacking subtlety or wit, bereft of charm or even cohesion, xXx plays like a best-of extreme sports advertisement with some guns thrown in. Cohen lacks precision with his camerawork, his editing finger just pounding away at the AVID keyboard for all it's worth, and the score (a mixture of death metal, trance, and traditional electronica by Randy Edelman, is a cacophony of noise begging to assault your eardrums. It's an assault on almost every part of your body, this movie. xXx is entertaining only for little boys who lack judgement in watching shitty movies; it's obnoxious, loud and incoherent, a blast of subwoofer damage and surround sound extravagance that Cohen's later films appear to be proficient in.
Related articles
Who wrote this?