Movie Review – Big Hero 6
A dynamite animated film that delivers heart, soul and pizazz. It may not be the best film of 2014, but damn if it isn't one of the best animated films of the year.

– Summary –
Director :  Don Hall + Chris Williams
Year Of Release :   2014
Principal Cast :  Ryan Potter, Scott Adsit, TJ Miller, Jamie Chung, Damon Wayans, Genesis Rodriguez, Maya Rudolph, James Cromwell, Daniel Henney, Alan Tudyk, Stan Lee, Katie Lowes.
Approx Running Time :   102 Minutes
Synopsis:  The special bond that develops between plus-sized inflatable robot Baymax, and prodigy Hiro Hamada, who team up with a group of friends to form a band of high-tech heroes.
What we think : A dynamite animated film that delivers heart, soul and pizazz. It may not be the best film of 2014, but damn if it isn't one of the best animated films of the year.

Cuddly all over.
It must be tough for animation film-makers to come up with new stuff all the time. Pixar's launch back with Toy Story has given us all manner of plot devices – talking toys, cars, animals, etc – that you'd expect the genre well to have run dry. Dreamworks, BlueSky (a subsidiary of Fox) and Disney all have their fingers in the animation pie to such a degree, the market is flooded by films of quality so variable it's become hit-and-miss to stumble across a good one amidst the average. 2014's glut of films saw gems like The Lego Movie, valiant efforts like The Boxtrolls, and utter rubbish like The Nut Job. Disney's Big Hero 6, a film based on the comic book series of the same name, came out of the studio's purchase of the Marvel brand, the comic book behemoth having the rights for the concept buried among their better known titles. In a sliding scale of brilliant to rubbish, Big Hero 6 sneaks well into the "brilliant" zone, and stays there; a pleasant mix of heart, soul, action and adventure.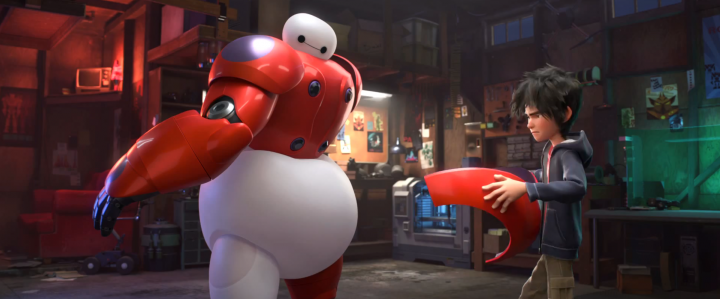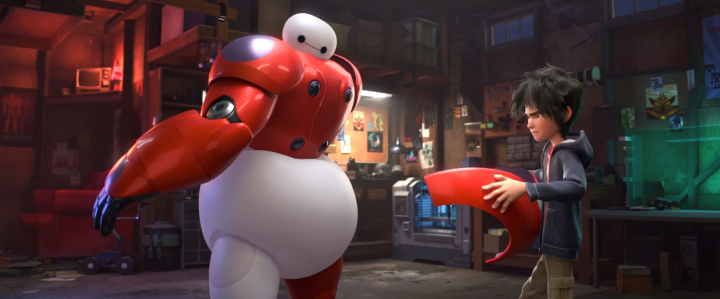 While I'm unfamiliar with the comic book, the film is just delightful. As a story, it resonates with me enormously; as a fan of 80's fantasy growing up, films such as The Neverending Story and The Last Starfighter allowed me to hook into the premise that even an ordinary kid can do extraordinary things. Escape through association is a powerful thing for young kids, especially those who see themselves as being unable to escape "a humdrum life", and I think Big Hero 6 might just be another classic in that genre of escapist adventure. The protagonist, a young orphan kid named Hiro (voice of Ryan Potter), is something of an uber-genius at robotics, a factor his brother Tadashi (Daniel Henney) tries to get him to further his education with. After Tadashi is killed in an inferno at his work, San Fransokyo's technological institute, Hiro uncovers the plans of a masked villain using stolen technology. Through this "boy into man" adventure, Hiro's emotional state is depicted with biting pointedness. Both Hiro and Tadashi lack parents, they're raised by their aunt, and the effect this has on Hiro in particular is profound – so to lose his brother as well, makes him particularly vulnerable, and the film handles this with panache.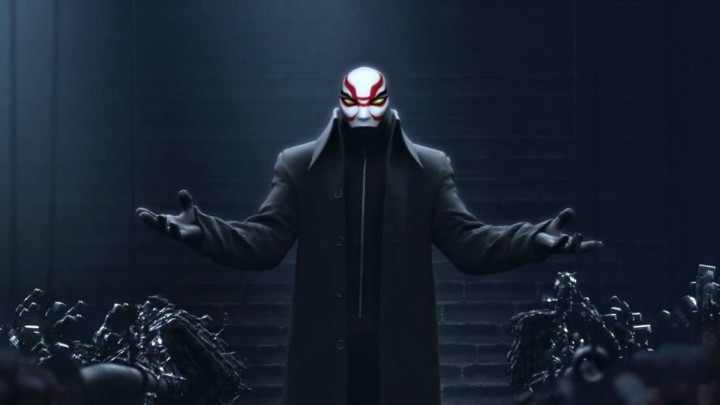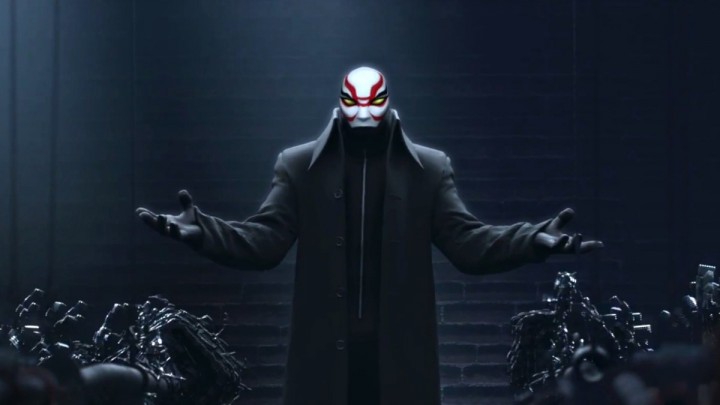 Hiro is a flawed hero – he's not a real hero save for the use of his late brother's final invention, an inflatable robotic "nurse" named Baymax (Scott Adsit). Baymax is designed to be cuddly-wuddly, completely harmless in both programming and physical appearance. He's a giant white "marshmallow man" robot, although when Hiro decides to chase down the villainous man who murdered his brother, he soon converts the lovable robot into a warrior, along with four of Tadashi's work colleagues, all of whom join Hiro on his quest for revenge. Hiro's journey isn't as straight-forward as many of his animated brethren end up being. Hiro is angry, at life for robbing him of parents, and angry at his brother's death. His motivation for converting Baymax into a powerful avatar for his own rage is something I think a lot of kids will latch onto; kids who suffer persecution and/or bullying of any kind will understand the fantasy of having somebody bigger and badder come along and show life (the bully) how things should be.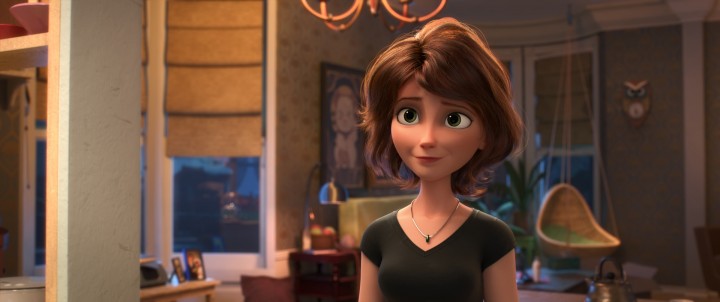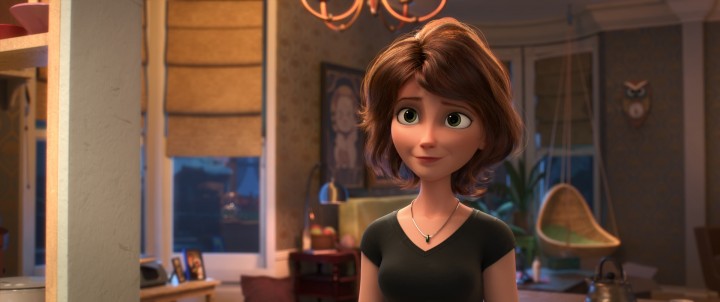 Big Hero 6 isn't as rip-roariously amusing as, say Penguins Of Madagascar, but then it shouldn't be. Disney's focus in their first animated Marvel property is to convey emotional nuance, and it's something the film does very well. Each of the ancillary characters have some nice moments to shine, a terrific balance of pathos for Hiro's journey and each characters' development as the story progresses. The team Hiro assembles are reasonably standard caricatures, although they're ably designed to stand apart from each other while also complementing the various personalities within the team. Fred is by far the most humerous, voiced by TJ Miller (Transformers: Age Of Extinction, She's Out Of My League) and brought to life in an almost Chaplin-esque comedic style. Jamie Chung voices Gogo Tomago (yeah, that's her name), a tough-talking designer of mag-lev bicycles, who uses her technology to turn into a deadly…. roller blader? Damon Wayans is hilarious as Wasabi, the 6-foot gentle giant with a reliance on reason and logic, and who also thinks the entire thing is hugely dangerous. The "geeky glasses-wearing nerdy chick" is played by Genesis Rodriguez, and when Honey Lemon moves into hero mode, she's sporting a deadly… handbag.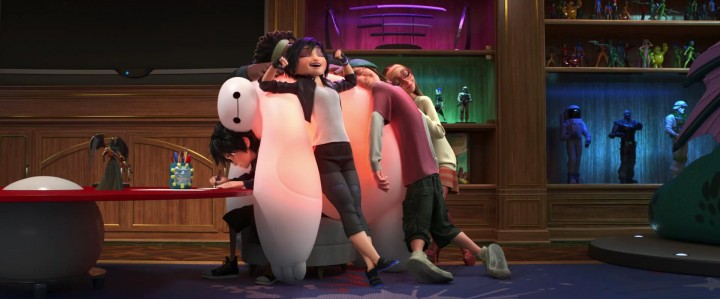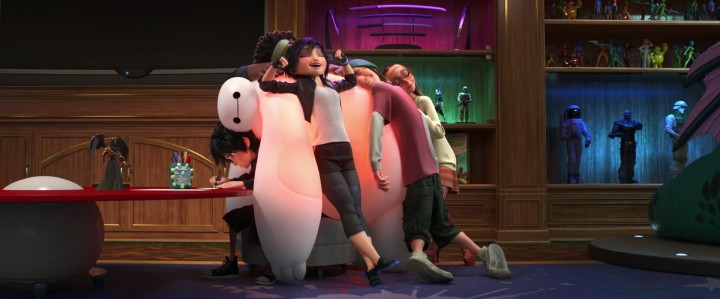 While the characters have plenty to do to move the story along, the action sequences in Big Hero 6 will also deliver genuine excitement. The villain, who wears a kabuki mask allowing him to control the micro-robots Hiro invented, uses said robots to move along like a virtual tidal-wave of destructive power, and this animation is exquisitely rendered. The team's "hero" mode sees them bond moreso than when they're mourning the loss of Tadashi, and through this bonding, and close monitoring of Hiro's emotional state, the story overcomes many of the standard "kids film" messages adults will likely spot.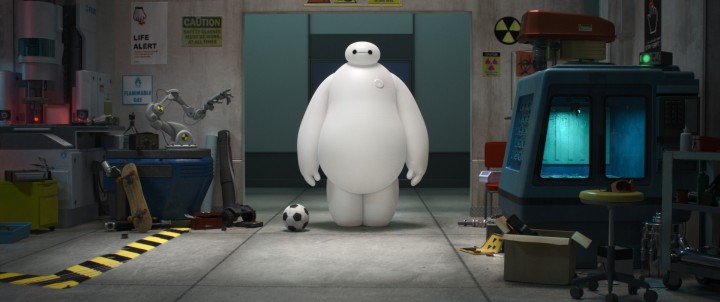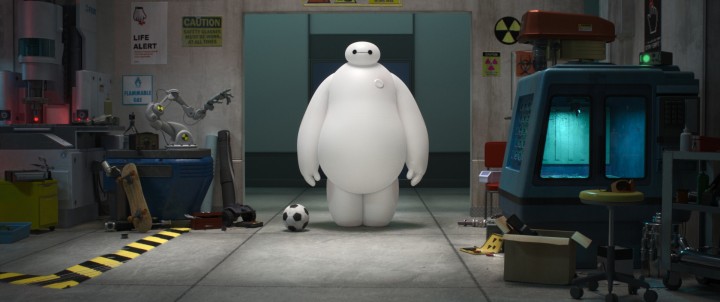 The plot itself isn't particularly spectacular or complicated, and the "big twist" mid-film won't test an avid film fan in the slightest, but Big Hero 6's singular love for its material more than overcomes these deficits. Kids will enjoy the bright loveliness of Baymax's simple dialogue, adults will appreciate the throwback to old-style humor (plenty of slapstick here, folks, most of which is subversive) and everyone will love the dynamite animation. Big Hero 6 looks astounding, a leap forward in animation that refutes the old claim that you can only make animals and inanimate objects appear in cartoons with any conviction. The humanoid characters have a vaguely manga-esque style (unless it's anime, I get so confused with them both) and the character design is cool. What isn't specifically stated in the film, but alluded to by the film-makers in the press, is that San Fransokyo is a design concept which saw an alternate timeline begin after the 1906 San Francisco earthquake, after which the city was rebuilt using primarily Japanese labor – the city has a substantial Eastern influence, mixed with Western sensibility, and whereas the combination might seem a tad incongruous, in Big Hero 6 it looks wonderful.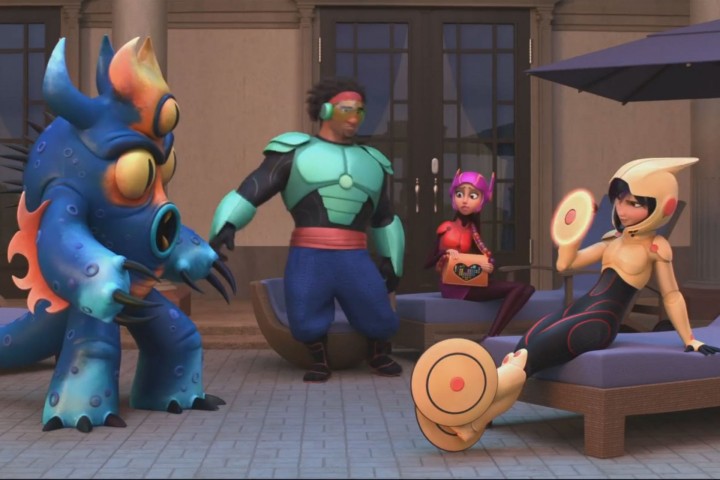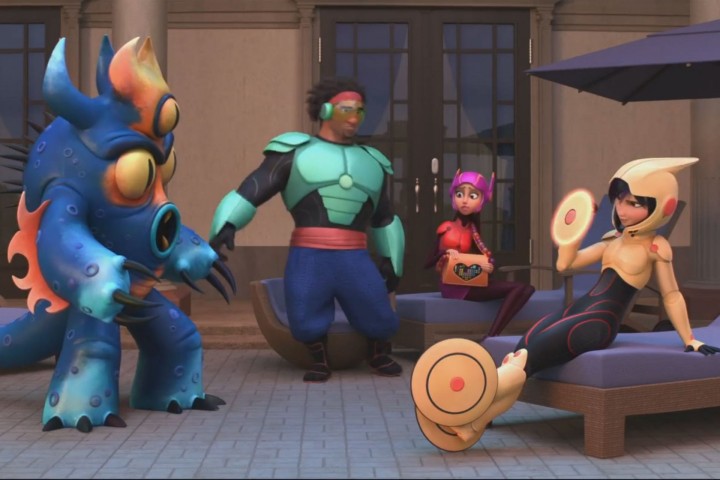 Big Hero 6 is a great film. It's fun, it works on multiple levels, and easily bears up to repeated viewing (I assume, I'm waiting for the eventual Blu release where my kids will no doubt repeat this one ad nauseum); the voice work lacks hubris, the animation is to die for, and the story taps into that fantasy element of being more than you think you can. It's a Big Adventure film for the modern era. Oh, and Baymax is one of 2014's most amusing character introductions. Hugely entertaining, you can't miss with Big Hero 6.
Related articles
Who wrote this?