From The Editor – 9.11.2014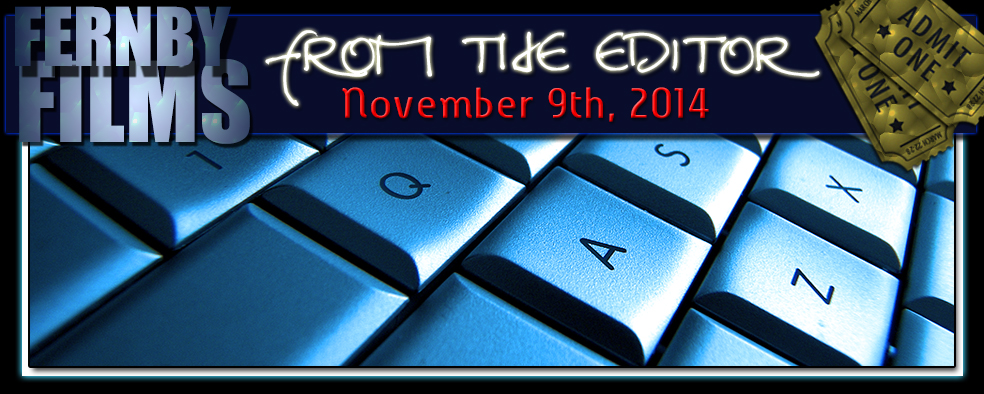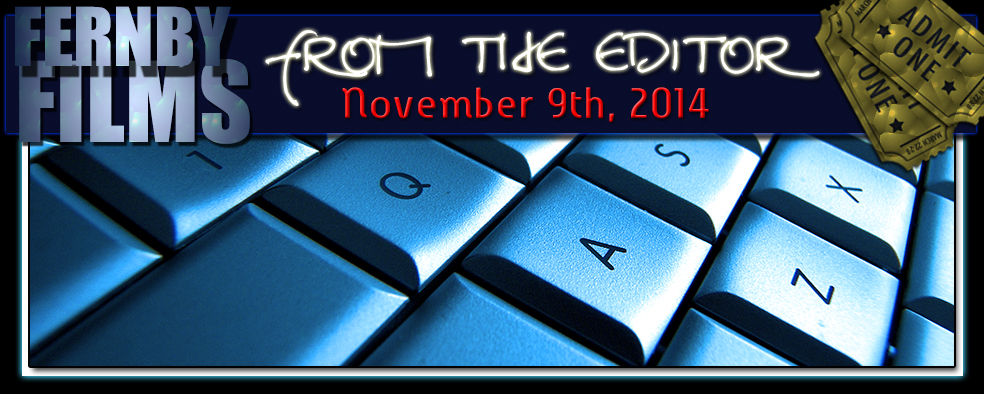 Morning folks! Happy Sunday! Hope I find you in good spirits today, as we slowly gather momentum for the run up to Christmas.
Speaking of momentum, tomorrow marks a special day for us here at Fernby Films – we publish our 900th review! Yeah, it all got a bit spectacular this time last year when we hit 700 (Iron Man 3), and 800 (Lawrence of Arabia) mid-way through the year (back when we were doing a review per day!), but 900 represents something of a milestone. It's only 100 more reviews until we hit 1000! So many exclamation points!!!
Watching so many movies throughout the year is actually harder than it looks, particularly when you have to write about them on a blog (not that I have to, but I want to), and continuing to write new and interesting stuff is a constant challenge; it's easily more challenging than watching the movies themselves, considering I'm doing it in and around parenting two young children who demand more and more of my time. Behind the scenes, life changes continue to effect the amount of time I have to watch new movies, so early next year you can expect a shuffle to our publishing schedule to reflect this (we can't continue publishing three reviews a week at this rate).
As always, please leave your comments in the appropriate places here at the site, as well as following us on Facebook and Twitter; I love your feedback, and strive to earn my place among the elite film bloggers online.
Cheers,
Rodney T – EIC Fernby Films.
PS: Enjoy this little trailer we put together.
Who wrote this?