– Summary –
Director :  Olivier Dahan
Year Of Release :   2014
Principal Cast :  Nicole Kidman, Tim Roth, Frank Langella, Parker Posey, Milo Ventimiglia, Derek Jacobi, Paz Vega, Geraldine Sommerville, Robert Lindsay, Nicholas Farrell, Roger Ashton-Griffiths, Jeanne Balibar, Yves Jaques, Olivier Rabourdin, Flora Nicholson, Andre Penvern.
Approx Running Time :  103 Minutes
Synopsis:   Former Hollywood star, now a member of European royalty, Princess Grace Kelly has a crisis of marriage to Prince Rainier III, and considers returning to the movies as the star of Alfred Hitchcock's latest film project.
What we think :    Stately, decidedly stifled, although beautifully shot and lovingly rendered on the screen, Grace Of Monaco seems neutered by the period it's conveying at the expense of the emotional depth of the characters. Kidman looks as regal as Kelly always did, but she's unable to really inhabit the character due to a clunky, insufferable screenplay by Arash Amel, most of which is a snapshot of trailer-worthy catch-cries and lip-service fantasy-esque melodrama; the film's captivating setting and silk-stocking-filtered cinematography can't diffuse the iniquities of the story.
**********************
Grace Kelly has remained a defining Hollywood icon, even now some several decades after her death in a car accident in 1982. The ultimate real-life fairy story – a Hollywood star meeting Monaco's Prince Rainier III, giving away a lucrative and popular career on the screen for a life of actual royalty rather than manufactured glory – has a moment to shine in this, Grace of Monaco, a heavily fictionalized account of a moment of the life of Grace Kelly when her marriage to Rainier was severely strained, as was Rainer trying to deflect a variety of political and social demands by the French of Monaco. Led by Nicole Kidman and surrounded by a bevy of ace acting talent, a biopic on a pivotal moment in the life of one of the industry's greatest success stories, you'd think such a potent combo (combined with the utterly fabulous setting of Monaco itself!) would provide the film with a hefty amount of quality; it's something of a shame that Grace Of Monaco does not equal the sum of its admittedly splendid parts.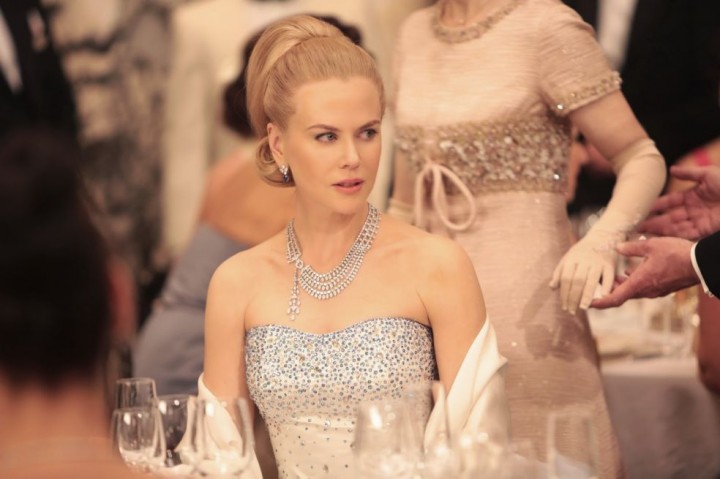 Princess Grace Kelly (Nicole Kidman), wife of Monaco's ruling Prince Rainier III (Tim Roth), finds herself caught up in both a marriage problem, and a political storm; her husband is distant and aloof, while Monaco is being besieged by French authorities who are restless about the principality's tax evasiveness. After Alfred Hitchcock (Roger Ashton-Griffiths) offers Kelly a part in his next movie, Marnie, and the country feels this is a way of escaping her regimented, dictated lifestyle within the palace. Her confidant, Father Tucker (Frank Langella) urges restraint from her impetuous ways, while her personal assistant Madge Tivey-Faucon (Parker Posey) is working as a spy into the inner sanctum of the royal family. As Rainer and Aristotle Onassis (Robert Lindsay) work to counter the French blockade of Monaco, Kelly trains herself to be the perfect Princess for the people, undergoing rigorous vocal, movement and elocution lessons thanks to Count D'Aillieries (Derek Jacobi).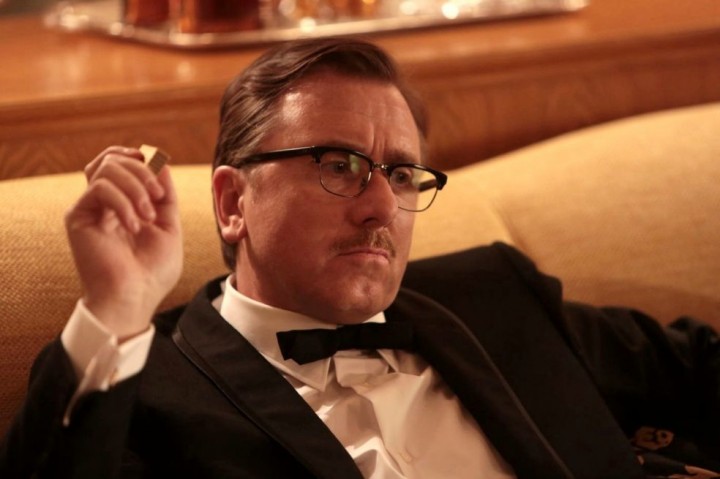 Nicole Kidman's a movie star with a large problem. She's beautiful, she's talented (snagged an Oscar for her part in The Hours), and has a truly Hollywood lifestyle (married to Tom Cruise – which wasn't a positive – and now fellow Aussie Keith Urban) that makes her probably one of only a handful of people who might have carried this film off. Portraying an iconic feminine icon like Grace Kelly, a one-time Oscar winner herself, then real-life Princess of Monaco, was always going to be a passion project fraught with hubris and controversy – this film was infamously divisive for director Olivier Dahan and US distributor (and known film-hacker) Harvey Weinstein – and even the family of Monarco's royal family decried the project as vastly falsified and largely fictional – almost insultingly so. Kidman's track record with major films has been largely hit-and-miss, with a considerable number of misses outweighing the Oscar glory she's so obviously made for. Glamorous, startlingly beautiful, and exquisitely well manicured in each of her performances, Kidman radiates a similar stateliness and decorum Grace Kelly herself was once, and yet audiences don't take to her with the same vigor as many of her contemporaries.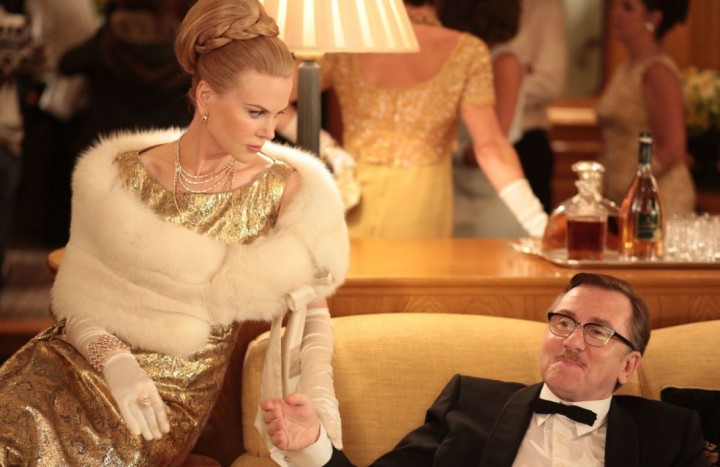 Grace Of Monaco maximizes it's use of Kidman's star-wattage with an almost unwavering focus on her life through a tumultuous moment in European history. The film is shouldered almost exclusively by Kidman, with most of her co-stars relegated to approximate cameo performances against the soft-focused lensing of this opus, and although Kidman's performance is magnetic as the titular princess, there's a distinct lack of empathy drawn from the viewer thanks to a cumbersome, trip-hazard screenplay. The film founders on forced emotional content, derived from overly serious elements that, singularly, might have worked, but as a whole just feel either patronizing or condescending. The life of Grace deserved better than this slipshod greatest hits moment filled with trite observations and iffy beatitudes. The tension between Grace and Rainier lacks substance beyond simply being a catalyst for Grace to decide she really wants to be a Princess, while the political machinations of her adopted country and their big neighbor, France (led by De Gaulle) seem ancillary to the story the film wants to tell.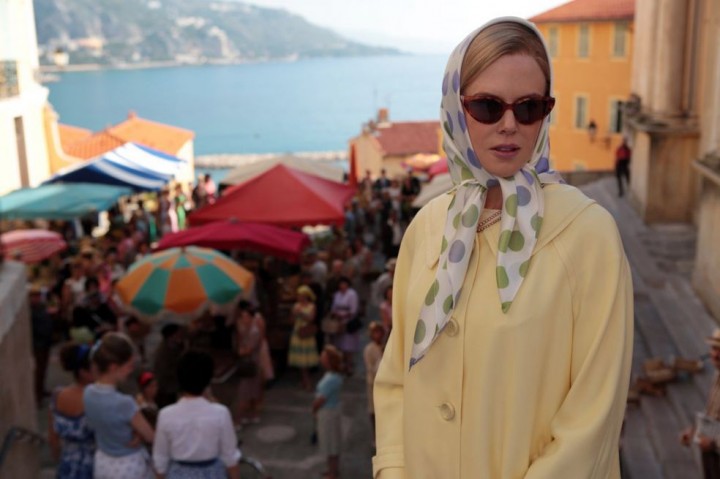 While the film's story is based in historical fact, according to a variety of sources the film's take on it all is largely fanciful (or, perhaps farcical), a subversion of the actual facts that gives the film its "Hollywood" flavor – all's well that ends well here, with the "villains" getting their comeuppance, and the Good Guys (in this case, Kelly and Rainier, who overcome their emotional distance through adversity and a good shag) having the last laugh. Arash Amel's script feels…. false, almost a construct of the fantasy of Kelly around which history hangs; this sense of being not quite genuine makes even Kelly's final monologue to a united group of Western power-brokers something of a laughable exercise. The dialogue is clumsily written (although well acted by a brave Kidman, who must have felt her mouth chewing out the "we all survive on love" sermonizing just a tad reminiscent of Moulin Rouge's overt histrionics) and lacks truth, a cobbling of imaginary conversations, total fabrication and momentum-challenging insipidness. Even at just over 90 minutes, this film's mid-section seems to drag, as Kelly undergoes her training to better personify a member of Monaco's royal family.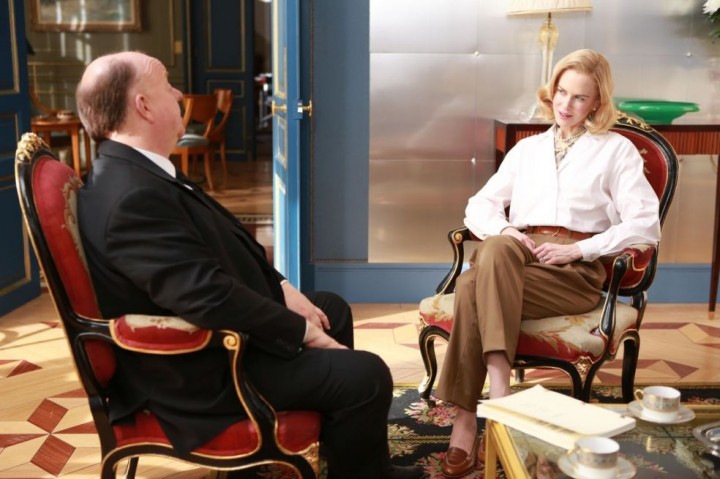 The film's production value cannot be oversold – this project was shot in Monaco, and looks like a million bucks. DP Eric Gautier's turn-ons must surely include soft-focus lenses and Michael Bay sunset photography, because damn if this film isn't a throwback to old romantic movies of years past, all gloriously technicolor and diffuse lighting making everything seem truly magical – in contrast to the events portrayed, weirdly enough. It feels a little like watching Saving Private Ryan in the style of Downton Abbey. Christopher Gunning's glorious orchestral score rises above the script's mediocrity, evoking all manner of subtle subliminal echoes throughout the movie, but it's not enough to save it. Grace Of Monaco lumbers when it should stride confidently, and stumbles when it should soar. It's a shame all this talent is mired in such a ruinous calamity as this movie.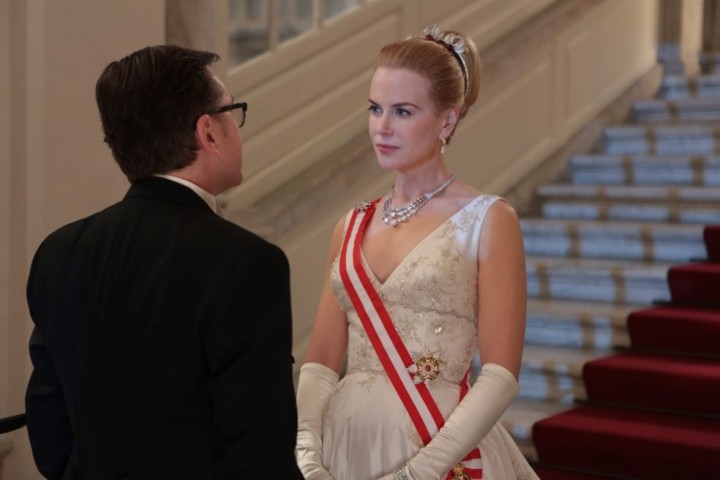 Nicole Kidman's performance here was, to my mind, perhaps a hint of Oscar-bait come awards season. The excessive close-ups of Kidman's botoxed face and massive forehead notwithstanding, the film is solely about her here, and her personification of Kelly as a person is thematically and superficially excellent, even if the depth of the character lacks precision and momentum. Or purpose. The film's divided focus between Kelly's desire to return to acting and her husband's inability to prevent a French invasion leaves a lot of room for holes to open, and Dahan's direction can't cover them over. It's commendable, I guess, but the buck stops at Dahan for the flaws too, so much of what transpires in Grace Of Monaco is laid, bruised and bloody, at his feet. The film's inadequate scripting is the prime reason for the film's ineptness, and although given some nice performances (including a noteworthy one from Frank Langella, an actor I've always admired), there's little recommend here other than watching Kidman's wardrobe changes, and a really on-pitch representation of Alfred Hitchcock that lights up the screen every time he's on.
Related articles