– Summary –
Director :  Roger Donaldson
Year Of Release :  2014
Principal Cast :  Pierce Brosnan, Luke Bracey, Olga Kurylenko, Eliza Taylor, Caterina Scorsone, Bill Smitrovich, Will Patton, Amila Terzemahic, Lazar Ristovski, Medhia Musliovic, Akie Kotabe, Patrick Kennedy, Dragan Marinkovic.
Approx Running Time :  133 Minutes
Synopsis:  Retired CIA operative Peter Devereaux is recalled to duty when a fellow agent wants to escape Russian Mafia infiltration.
What we think : People going into this one expecting a Brosnan return to Bond (even if only in genre) will be left disappointed. The November Man is clumsy, methodically generic, and prone to cliches. In other words, a standard, cookie-cutter genre flick. While it's good to see Brosnan doing this kind of film, it's a shame this one is so unambiguously derivative.

**********************
When Pierce Brosnan took off the suave suits of James Bond after the debacle of Die Another Day, all that was left for fans of that franchise was to lament what might have been. Brosnan kinda missed the high point of being Bond, instead making way for Daniel Craig's revamp era, leaving Brosnan more of an afterthought in the role ever since. The November Man sees Brosnan return to the kinda role his Bond should have been; hard-bitten, reluctant, cold and – in keeping with Fleming's original literary character – somewhat ruthless. As a CIA operative, Brosnan gets the chance to dress sharply, engage in weaponry and subterfuge, and dip his toes once again into the shadowy world of the grey area between good and bad. So is The November Man a worthy return to the genre for the ex-superspy, or is this shadowy world of spies and double-crossing all of little consequence?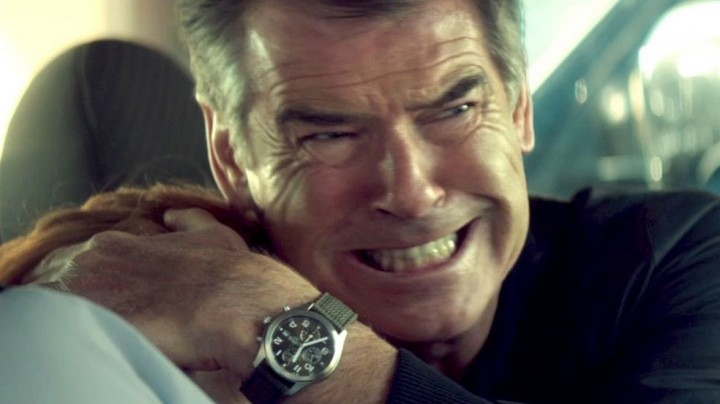 Peter Devereaux (Pierce Brosnan) is an ex CIA operative codenamed November Man. Devereaux is asked to return for a mission by his former boss, Hanley (Bill Smitrovich), to exfiltrate Devereaux' girlfriend (and also CIA agent) Natalia (Medhia Musliovic), from the services of a Russian politician, Federov (Lazar Ristovski), who is about to become President. When the mission goes wrong, Devereaux goes after the people who killed Natalia, including CIA boss Perry Wienstein (Will Patton) and an ex student of his, David Mason (Luke Bracey), while trying to protect the beautiful Mila (Olga Kurylenko), who is in possession of information that can bring down Federov.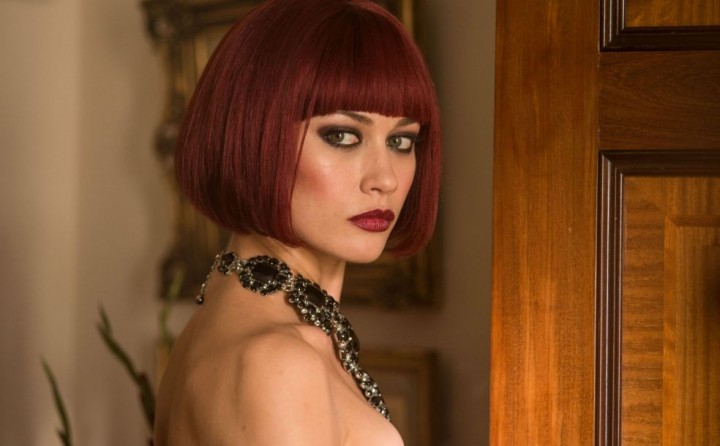 If the current state of espionage thrillers is anything to go by, The November Man might just be a high-water mark of  mediocrity. While the film delivers a few decent moments of tension, and some nice spy-vs-spy gobbledygook, as well as an implausibly labyrinthine narrative of twists and revenge, The November Man's main problem is that, in the end, we just don't care what happens. Neither Brosnan, co-stars (and ex-Bond girl) Olga Kurylenko or Luke Bracey, or even second-tier players like Bill Smitrovich or Will Patton, offer characters with any nuance or originality. Brosnan's Devereaux is the standard Ex Operative Who Trained The Newbie, Bracey (an Aussie actor who appeared in local soapie Home & Away, as well as a minor role in GI Joe: Retaliation) as the Upstart Young Agent Tasked With Bringing Him Down, and Kurylenko is doe-eyed as the Female Target Caught In The Middle. They're archetypes of the genre, which goes a long way to explaining just how middling, nimbus-cloud average this thing really is.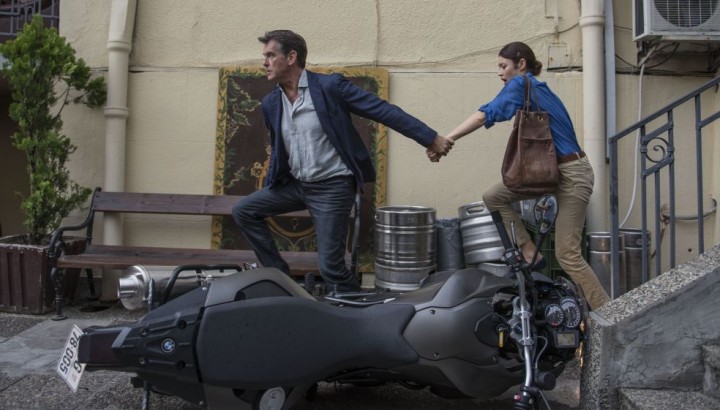 The film's most troubling aspect is that the premise just doesn't really seem to mean a lot. That's not to say the subject of human trafficking is something to belittle, nor is the idea of the catalyst of the second Chechan war something to trifle with, but the narrative's impetus doesn't seem to register as it should considering this foundational structure, and that's a shame. The mix of political realism with an ostensibly fictional throughline doesn't make as much impact as it should, which negates a lot of the supposed "tension" within the film as it tires to maximize its potential through the frisson of real world events. I think it was a brave effort, but one which doesn't pay off like the writers (Michael Finch and Karl Gajdusek wrote the screenplay from Bill Grainger's novel There Are No Spies) intended. The juxtaposition of reality and fiction lacks cohesion, and the story seems to be more about the battle between Brosnan and Bracey, than it is about whatever Kurylenko's character has going on.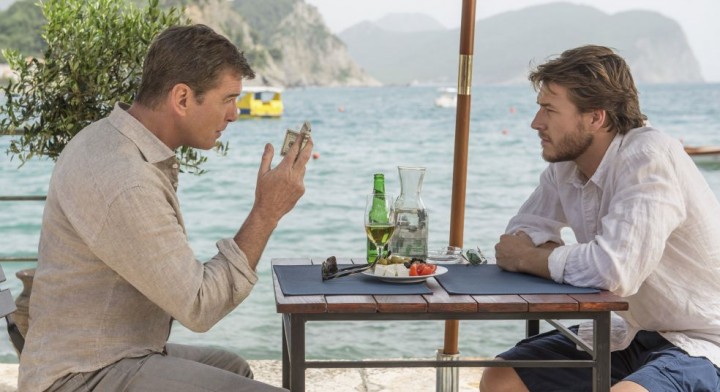 Directed by Roger Donaldson, who re-teams with Brosnan after first working together on Dante's Peak, the film at least looks and behaves like a spy thriller. Technically proficient, the film's slick veneer of production value, aided considerably by Marco Beltrami's pulsating score, and John Gilbert's razor sharp editing, allows a certain momentum to develop as the story builds to its confusing, multi-stranded conclusion. While Donaldson brings a sense of action and timing to proceedings, and builds the twists and turns with a sense of showmanship that belies the average nature of the story. Donaldson certainly gives this film his all, he really does try, but it's all for naught as The November Man moves into its endgame with the traditional Mexican-standoff-slash-final-double-cross that films like this love or die on. Perhaps nothing in the film is more evident of its cloned nature than the closing title track, Aloe Blacc's "Ticking Bomb", which sounds suspiciously like it gleaned formation via Bourne Identity's Moby-driven title tune, as if the film is trying desperately to tap into that instant brand recognition through osmosis.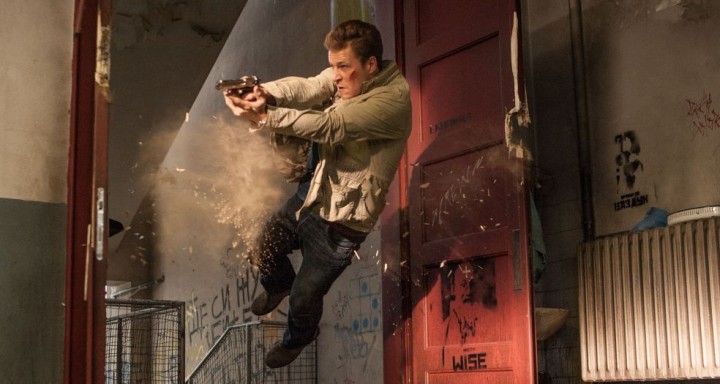 The November Man's frustrating same-ness permeates almost every frame of the movie, and that's a shame, because it should have been a better film. The literary underpinnings of the story deserved better. Brosnan deserved better. Hell, we deserved better. As a passable thriller designed to entertain for the time it's on the screen, and no longer, The November Man does its job, but if you're asking for a more demanding intellectual experience, perhaps you're better off looking elsewhere.
Related articles