Vale – Robin Williams
Robin Williams, one of the worlds greatest comedians and performers, has passed away.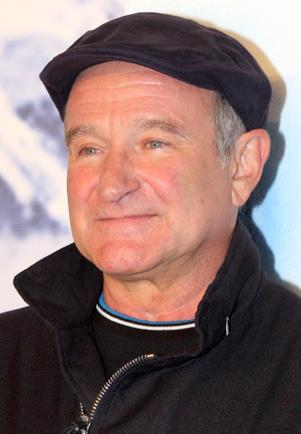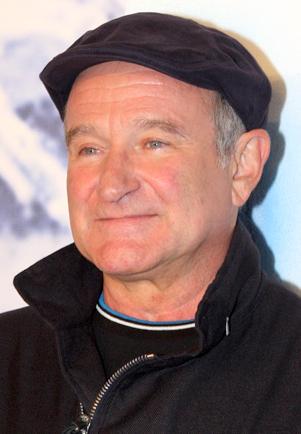 Academy Award winning actor and comedian Robin Williams has passed away.
Robin Williams first came to world attention after being cast as the alien Mork in a small guest role on Happy Days, before having the character spun off into his own sitcom, Mork & Mindy, during the 80's. The character's signature catchphrase, "Nanoo nanoo", became part of pop-culture parlance.
Parlaying his television success into a film career, Williams debuted in a lead role on the big screen as Popeye, in the live-action adaption of the famous cartoon character. While the film wasn't a success, Williams' portrayal of the character drew plaudits. He would go on to carve out a successful career across virtually all mediums of entertainment.
Much of his career was spent appearing in films, with roles suited to his unique brand of zany humor including Good Morning Vietnam, Dead Poets Society, Moscow On The Hudson, Cadillac Man, Awakenings, The Fisher King, Jack and Hook making up much of his early work. His turn as Mrs Doubtfire, in the comedy film of the same name, cemented his place as a comedic icon on the big screen. He appeared in a lead role in Jumanji, alongside Nathan Lane in The Birdcage, and snagged an Oscar for Best Supporting Actor in Good Will Hunting, the film for which Ben Affleck and Matt Damon famously won an Oscar for Best Screenplay.
Alongside his comedy roles, such as Flubber and Patch Adams, Williams was also known for his more serious turns, including appearances in Bicentennial Man, Death To Smoochy (with Edward Norton), One Hour Photo, What Dreams May Come and The Final Cut, although it is for his comedy work he's most fondly remembered. Later films include the Night At The Museum franchise, License To Wed, Nine Months, Old Dogs, and The Big Wedding.
For an entire generation, Williams will be best remembered as the voice of the Genie in Disney's animated version of Aladdin. He reprised the role in the second sequel, Aladdin & The King Of Thieves, and would feature his voice in numerous animated projects over the years. They would include Happy Feet and its sequel, Fern Gully: The Last Rainforest, and Robots.
His Oscar for Good Will Hunting aside, Robin Williams also received a number of Emmys, Golden Globes, Grammys (for his stand-up comedy work) and Screen Actors Guild awards, a showcase of a talent that will be greatly missed.
To say Robin Williams is a huge loss is perhaps one of the great understatements. His ability to make people laugh, to endear himself to them, was second-to-none; he remained one of the great comedic voices of our time, if not all time, and his sheer body of work speaks volumes for the love he had for the art-form, for his career, and for his fans. Mr Williams was one of my personal heroes, a man who overcame his inner demons to provide the world with laughs, with fun and with a sense of the ridiculously sublime. His demons include drug addiction, alcoholism, and depression, among others. Externally, he was one of the sharpest raconteurs and comedians going around, yet like many extroverts, suffered greatly from hidden personal torment.
Sadly, those demons won out – reports indicate that at the age of 63, Robin Williams took his own life. His presence in Hollywood, in cinema television and comedy circuits around the world, will be enormously missed.
Robin Williams, we salute your life, and grieve your death.
Who wrote this?