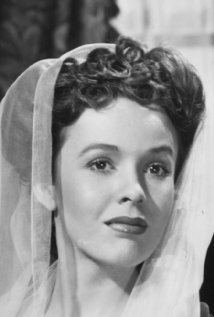 Mary Anderson, one of the co-stars of the classic 1939 film Gone With The Wind, has passed away.
Ms Anderson appeared in a couple of uncredted roles prior to being given the plus co-star position of Maybelle Merriweather in Gone With The Wind, her first major film. The 1940's were particularly busy for Anderson, who went on to appear in a number of starring roles including film such as Bahama Passage (1941), Lifeboat (for Hitchcock, in 1944), To Each His Own (1946), I The Jury (1953) and Dangerous Crossing (1953).
Ms Anderson ended her film career in the 50's, although she returned to the small screen as a co-star on the Peyton Place television series, in 1964.
Mary Anderson passed away on April 6th, in California. She turned 96 only three days earlier.