From The Editor – 4.3.2014
A word from the editor…. the countdown to 800 has begun!!!!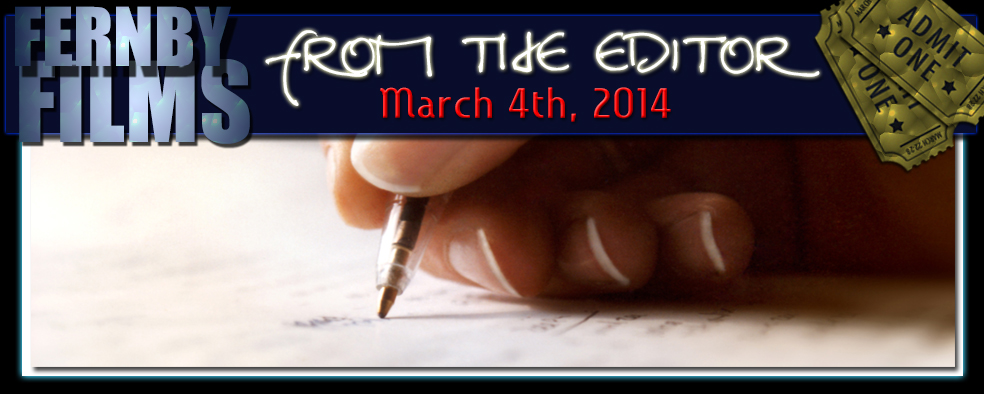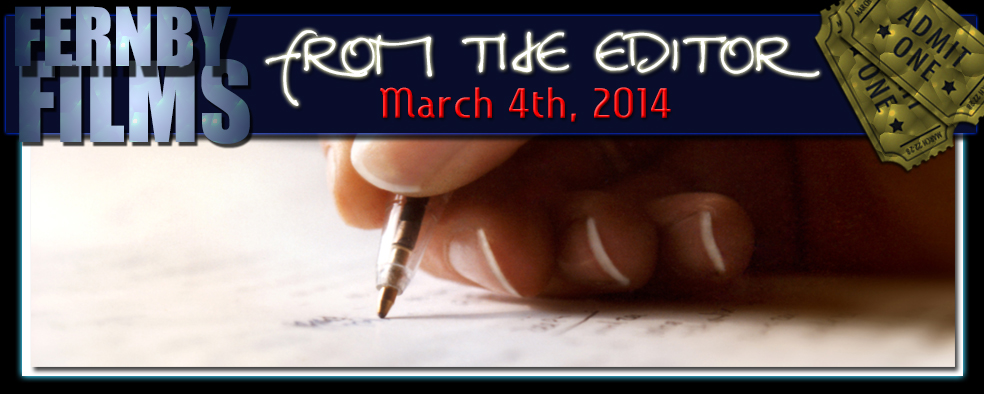 So the Oscars have been run and won – and the awards season for Hollywood comes to a close. Now that all the hoopla has died down, we can go back to doing what we do best: film reviews.
The next month or so will find us closing in on review #800, a major milestone for our site. March will see the final month of our daily publishing schedule, as we return to a twice-weekly schedule following the 800th review later this month. This month, we get stuck into the Fast & The Furious films we've yet to review, the original 3 Bourne films, we check out both Oldboy films (the original and the remake, and let me tell you, only one of them was awe-some!), plus more films that came out in 2013. Our 800th review will feature a look at one of the all time great films – we mean that – and then we go back to our more leisurely publishing schedule.
It's been a fun ride since November last year, when we kicked off our massive Awards Season schedule of posting daily reviews, with our November Nightmares event. Since then, we've waded through our enormous backlog of reviews, including our 700th (Iron Man 3) in December, and hitting Oscar week running with reviews of all the Best Picture nominees. But it's been taxing, that's for sure. The daily schedule has been difficult to maintain, and we're kinda glad to be scaling thing back a bit and giving ourselves a breather to maintain the rage (so to speak) – our twice-weekly schedule will allow us to provide better, more detailed reviews, and hopefully allow more op-eds and film-related news to come through the pipe (we'll see), but it will give us a cushion to work with down the track. Our intention, however, is to publish reviews sooner rather than later, and hopefully publish reviews closer to their DVD release date than we've otherwise been able to achieve.
In short, twice-weekly may turn into daily again if we have stuff to publish.
Anyway, we hope you enjoy our final month of daily postings, as we count down to our massive 800th review blow-out.
Rodney Twelftree – EIC www.fernbyfilms.com
Who wrote this?