The 86th Academy Awards – Our Thoughts
What we thought about the 86th Academy Awards.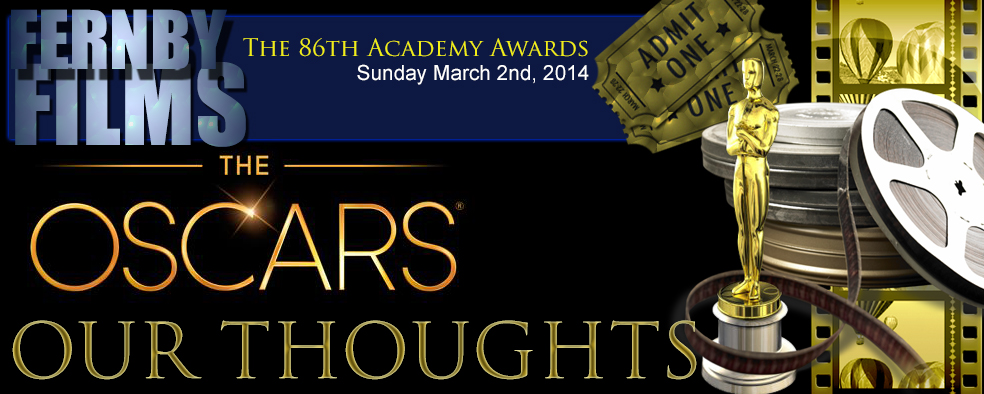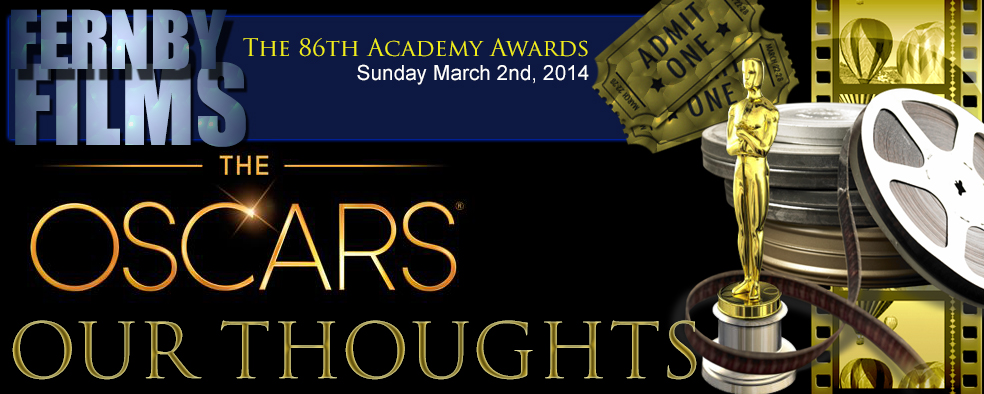 The 86th Academy Awards have been run and won, with 12 Years A Slave snagging the Best Picture Oscar, a hugely worthy winner in my opinion. As usual at this time of year, I sit back and reflect on what the Oscars did right, wrong, and everything in between. Here, then, are my random thoughts on the 2014 Oscar ceremony!
Got it Right
Ellen Hosting
I'm a fan of Ellen's, I think she's a wonderful comedienne and makes jabs at famous people without ever really being hurtful. While sometimes her hosting of this year's Oscars show was a little… awkward (inviting the pizza guy in to distribute food to various celebrity audience members), most of it felt relaxed and unpretentious. Her Twitter selfie with half the cast of American Hustle, Meryl Streep, Brad Pitt, and a fabulous Kevin Spacey photobomb actually broke the internet. Sure, Ellen's laid-back performance might have felt like she was unprepared a little, but considering how reviled folks like James Franco and Seth MacFarlane has become in their gigs hosting, I thought she kept things going rather well.
Prepared Speeches
Look, I've long railed against the winners of each Oscar having an eternity to thanks everyone except the garbage collector, and it's only been recently that they've capped the length of acceptance speeches for under a minute. Honestly, this has worked out for the best – most people now have thought about what they'd like to say in advance, or prepared a list, making sure they thank people they need to without dragging on for an eternity. Kudos to Cat Blanchett's somewhat feminist speech (she won Best Actress), Matthew McConnaughey's "alright alright alright" moment (golden, really), and the fact that with only one exception, nobody had music played over them.  Keep this going, Academy.
Best Song Presentations
Having the Best Song nominations being performed live on the stage is a wonderful way to break up the various minor awards, and I think the Academy did themselves a favor with having Idina Menzel up last with "Let It Go" from Frozen. The song is a showstopper, and Menzel nailed it with one of the Oscars' best ever moments in memory (far better than whatever that song was from Her, or even U2's lame-ass theme song from Mandela: Long Walk To Freedom); well done to the Academy for deciding to save the best for last.
In Memoriam.
The obituaries to those industry alumni who have passed on is usually a major point of contention amongst bloggers around the world – who do you include or leave out? There's so many people who could make it into a memorial montage such as this, no doubt there would be plenty of people pissed at whoever didn't make the cut. The introduction by Glenn Close, who made reference to the fact that not everyone would be included, ensured that even if they missed a face considered worthy of inclusion, each and every loss was felt keenly throughout the industry. Naturally, this year Philip Seymour Hoffman came up last. Apropos. Also, I should note that there seemed to be a better balance of industry people this year – normally it's an actor-fest, with a few producers, lensmen, musicians and whatnot thrown around for padding, but this year the focus seemed less on the "stars" and more on the people who make these films behind the camera. It was a nice balance.
Jennifer Lawrence's attitude.
Last year, she tripped going up onto the stage to get her Oscar. This year, she tripped over getting out of the limousine upon arriving at the Oscars (a fact Ellen ran with midway through the show). And when she walked out to present the Best Actor award, the obvious titters from the audience (would she trip over again?) drew a classic response from the young actress. The fact she seemed to be having a blast, unbalanced or not, made the telecast more interesting. Instead of glowering at the attention, she laughed it off and showed everyone that even an Academy Award winner can take the piss out of herself from time to time.
Darlene Love Sings Her Acceptance
When her film, 20 Feet From Stardom, won Best Documentary Feature, Darlene Love got up on stage and did something most surprising: she sang her acceptance to rapturous applause. I'm not entirely sure, but I think this marks the first time an Oscar winner has sung their acceptance speech. If it isn't, it's now got a benchmark for repeating.
Oh, so wrong.
John Travolta brain-fart.
If you're ever asked to make a presentation at the Oscars (or anywhere, for that matter), you should take the time to learn a little about what it is you're going to present. John Travolta made the blunder of the night, getting up to introduce Idina Menzel's performance of "Let It Go", only to completely mangle her name to the point I actually thought they'd got somebody else to sing it. Twitter and the internet exploded, and even Ellen had to come on after Menzel brought down the house, to back-announce her name correctly to make sure the inevitable iTunes success would be searched correctly. John Travolta might be missing from next year's ceremony, especially if Quevenzhane Wallis ever makes a return to the stage. Poor form, John. Learn the name of the person you're introducing.
Kim Novak
Dear Lord, whatever drugs legendary actress Kim Novak was on when she got up with Matthew McConnaughey to announce the animation awards, I want some. Looking totally out of it (as well as botoxed up the whazoo), Novak provided the night's only real awkward moment of cringe-worthy commentary. I'm all for the old fogeys getting up at the Oscars (Sidney Poitier showed how to do it right) but for goodness sake woman, try not to look like you've wrung yourself through the carwash on the way in.
No Margot Robbie
Nobody though to throw the worlds hottest actress right now, Aussie Margot Robbie (The Wolf Of Wall Street), up on stage in a presenting gig? Not only did she look fabbo on the red carpet, but she would have made for cracking entertainment up on the big stage – at least, she would have handled herself better than Kim Novak! – and I can't believe the Academy didn't at least find her in her seat and throw a camera her way.
Zac Efron
Biggest WFT of the night would surely have to go to whoever decided to let Zac Efron present an award – any award – at Hollywood's biggest night. Probably trying to draw in the teen crowd, I guess. And an elbow in the ribs to whoever thought Will Smith might make a great Best Picture announcer – dude was a Razzie winner for After Earth this year, not exactly a glowing endorsement.
Gosh Darn It
Leonardo's Latest Miss
Poor Leonardo DiCaprio; undoubtedly one of the industry's best actors going about, if not the most committed, Leo missed yet another Oscar win this year thanks to Matthew McConnaughey's unbelievable performance in Dallas Buyers Club. Everyone pause for a moment and consider this: poor Leo.
Barkhad Abdi didn't win.
The dude was up for Best Supporting Actor in Paul Greengrass's Captain Phillips, a role I thought he should have won. He didn't win, with the gong going to Jared Leto (a worthy winner himself, I might add), and part of me thinks that might have been his one and only shot at glory.
Liza Minnelli
Much like Kim Novak, I'm still not quite sure what the Academy was thinking having her near the front row – and I don't even think she quite knew what was going on. The Academy's tribute to the Wizard Of Oz's 75th anniversary was out of place on the night (I mean, really? We needed that at the Oscars?) and I lost the reason why Minelli was named and shamed for her attendance. And her Twitter selfie with Ellen is, frankly, a horrendous blight on her career. Ugh.
Related articles
Who wrote this?