Vale – Run Run Shaw
Influential Chinese film studio founder and entertainment mogul, Run Run Shaw, has passed away.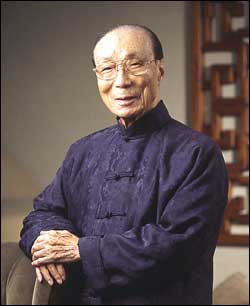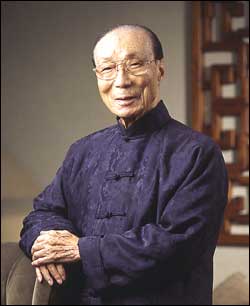 Influential Chinese film studio founder, producer and entertainment mogul, Run Run Shaw, has passed away.
Run Run Shaw was born Shao Renleng, to a Chinese textile merchant, in 1907. His foray into films came early, at aged 19, when he joined is brother in marketing films across south-east Asia's Chinese community, before setting up the Shaw Organisation to produce and distribute films across the region. Prior to the outbreak of World War II, Shaw and his brother, Runme Shaw, set up a small independent film studio known as Tianyi Film Productions, based in Shanghai, producing a number of silent Cantonese films, as well as a branch in Hong Kong. After the Japanese invasion of Shanghai, the brothers' studio was destroyed, and they eventually relocated to Singapore, owning a multitude of cinemas and prodoucing a large number of popular films.
In 1941, the Japanese invaded Singapore, confiscating much of the brothers' equipment; only after the war was over, did Run Run Shaw and his brother recommence film prodouction. In 1958, the brother's formed the now famous Shaw Brothers Stuido, in Hong Kong, which was the center of Chinese film production following the war. Following the Hollywood template, Run Run purachsed a large acerage of land to set up his own stuido facility, where actors and film-makers could produce films in peace. By the mid-60's, Shaw Brothers were one of the biggest and most successful Chinese film studios, making over 1000 during its peak. In the 70's, Shaw Brothers felt the pressure of competition from fellow Chinese studio Golden Harvest, and by 2000, sold off a large portion of his studios catalogue library to Celestial Pictures Limited. For more on Shaw Brothers vast cinematic output, visit Will's exhaustive review section over at Silver Emulsions, here.
Mr Shaw was knighted a Commander of the British Empire in 1974, and a Lifetime Achivement Award by the Hong Kong Film Awards in 2007. He is known to have only directed one film, a comedy called Country Bumpkin Visits His In-Laws, in 1937.
At the time of his passing, on January 7th, Run Run Shaw was 107.
Who wrote this?