Movie Review – Byzantium
Neil Jordan's return to vampire films is an electric, moody, melancholy journey that does what Twilight could never hope to accomplish: make vampires interesting and flawed. There's style to burn in this film, moving with a pace that's sure to turn many young viewers away, but will reward the persistent with a captivating, mesmerising journey into adult vampire storytelling.

– Summary –
Director :   Neil Jordan
Year Of Release :   2013
Principal Cast :  Gemma Arterton, Saoirse Ronan, Sam Riley, Daniel Mays, Johnny Lee Miller, Caleb Landry Jones, Maria Doyle Kennedy, Warren Brown, Tom Hollander, Thure Lindhardt.
Approx Running Time :  118 Minutes
Synopsis:  Two vampires on the run and in hiding from a pair of dark pursuers, take refuge in an old dilapidated hotel, transforming it into a brothel.
What we think :  Neil Jordan's return to vampire films is an electric, moody, melancholy journey that does what Twilight could never hope to accomplish: make vampires interesting and flawed. There's style to burn in this film, moving with a pace that's sure to turn many young viewers away, but will reward the persistent with a captivating, mesmerizing journey into adult vampire storytelling.
**********************
Vampires that daywalk and don't sparkle? How is it so?
It's fair to say that vampire films have taken a bit of a hammering in recent times, what with the Twilight dreck and its ilk flooding the tween marketplace with sappy, pseudo-romantic crap designed to sell some poorly written books and forever priming young girls into being angsty, personality-free sociopaths. If you were to name some truly memorable (or even just some good) modern vampire films, there's little doubt you'd have to go all the way back to Interview With A Vampire – or Francis Ford Coppola's Dracula, depending on your tolerance for Keanu Reeves trying to be British – before you came across a vamp flick that had brains, brooding characters and an above-average level of narrative ability. Neil Jordan, who directed Interview With A Vampire (and also cult classic The Crying Game, as well as the hugely underrated Jodie Foster thriller, The Brave One), returns to the genre once again with Byzantium, a sparkle-free take on modern vampires living in a world in which they aren't all-seeing, all-knowing, filthy rich, vegetarian carnivores; this is the kind of film serious vampire lovers have been waiting for. Does it slake the thirst for the end of Twilight's rule on the genre, however? Or is Byzantium a little too late, with too little?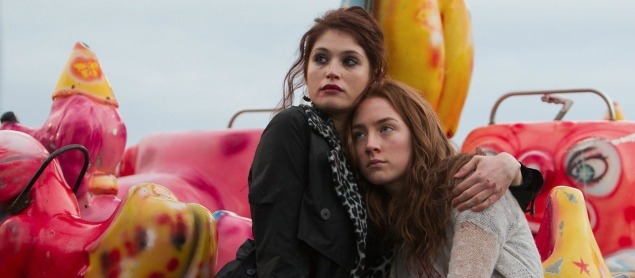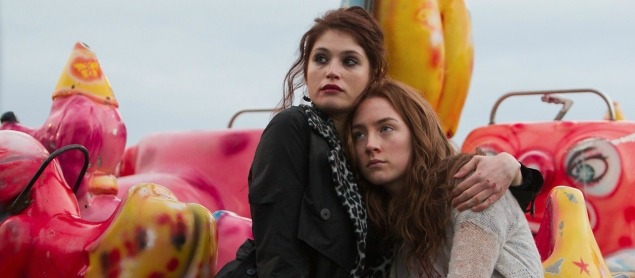 Synopsis courtesy Wikipedia: A vampire mother and daughter's dark two-hundred-year history threatens to catch up with them in a run-down hotel on the English coast. Their story begins during the Napoleonic Wars, when young Eleanor (Ronan) was abandoned as Clara (Arterton) was forced into prostitution. Two centuries later, contemplative Eleanor and extroverted Clara are on the run when they seek sanctuary in a dilapidated coastal resort. There, Clara sets her sights on a lonely soul named Noel (Daniel Mays) who has just inherited the Byzantium Hotel, a once-thriving business that has fallen into disrepair. Before long, the elder vampire has transformed the Byzantium into a makeshift brothel. Meanwhile, Eleanor falls for Frank (Caleb Landry Jones), a waiter who unwittingly draws out the natural storyteller in her. Amidst a string of mysterious disappearances in the sleepy coastal town, Frank realizes that Eleanor's extraordinary tales are much more than dark fantasy. Little do any of them know, but Eleanor and Clara are being hunted by two mysterious men with dark links to their past.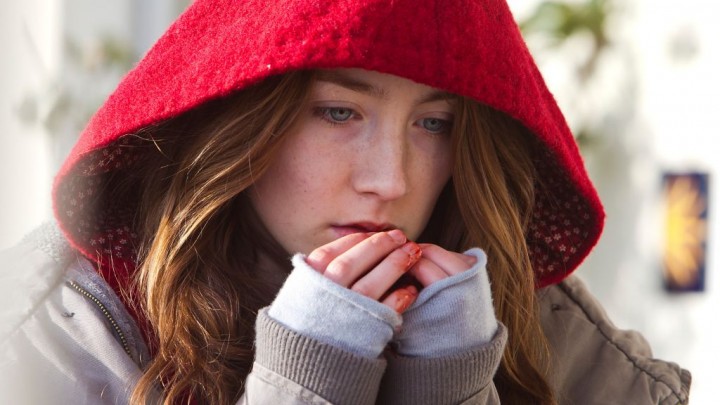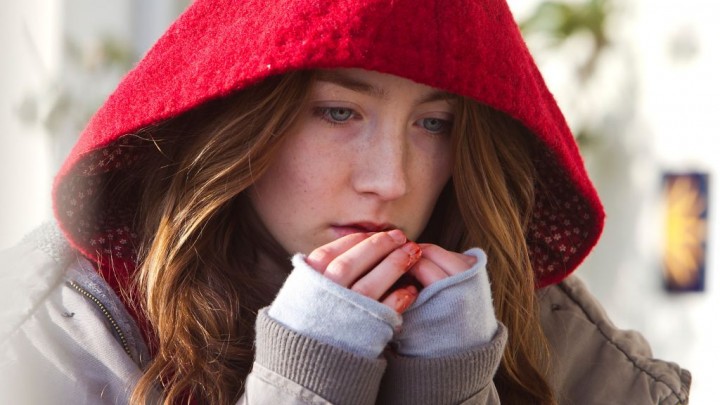 Let's get this out the way early: Byzantium is not beholden to any vampire film you've seen recently – so if you're one of those Twihards seeking further blood-sucking angst, Byzantium will be a head-scratching departure from what you've come to know and love. It's also a superior film in almost every respect to any (or all) of the Twilight movies, if that makes it any clearer. Byzantium is a vampire film for adults, with adult themes and a decidedly intelligent subtext and plot, as it wallows in darkness and melancholy. Neil Jordan doesn't make it easy to like his vampire world, because the characters within it are not always squeaky clean or 2 dimensional avatars of people – this film has emotion, romance and vampires drinking blood, sure, but it's a film designed to make these elements secondary to the story, rather than the focus. So if you're a Stephenie Meyer fan who fell for the miasma that was The Host, and you've come here thinking Byzantium will quench your vampire lovin' heart's desire, you'll probably be among the many uncultured muggles who don't "get it" the way serious genre fans will.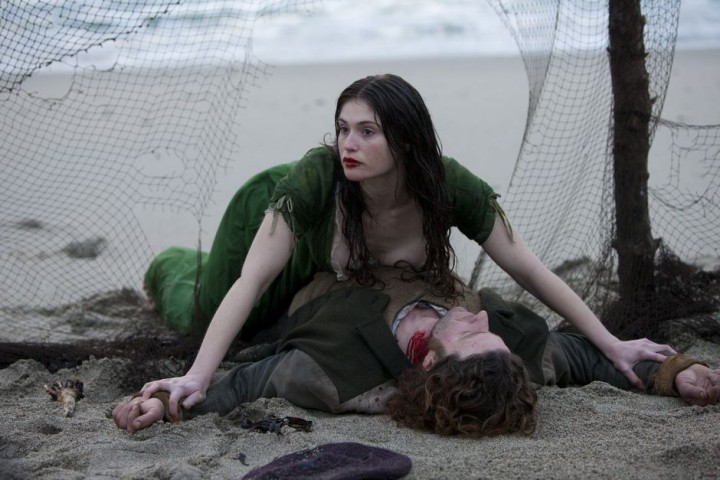 Byzantium is indeed melancholy, but in a satisfying way. The characters, Eleanor and Clara, are portrayed as fugitives, running from a secret brotherhood of vampires who perceive them as a threat (or, abominations), because apparently vampires are meant to only be men. Or something. That, and female vampires definitely aren't meant to be makers either, which is the crux of Byzantium's mother-daughter narrative, since Clara's transition to vampire occurred after she'd given birth to Eleanor, before turning her daughter after she hit sixteen. Byzantium's cruel, often desperate sense of inescapable depression is heightened by Jordan's use of light and color throughout, which crushes towards the dingier end of the spectrum. Jordan also returns vampires to being secretive, rather than extroverted creatures in the world. Eleanor and Clara try to remain hidden, keeping as low a profile as is possible for blood-drinkers to enjoy. Obviously, this can't happen for the entire film, otherwise you'd have no story, and the introduction of other desperate souls – of the human variety – ensure parallels and subtext is injected into the narrative.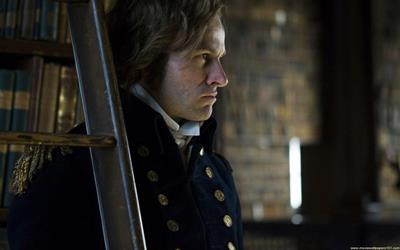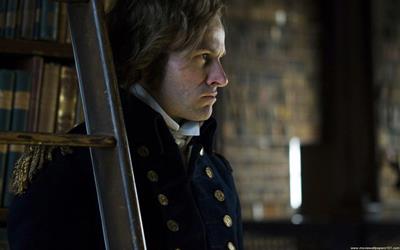 The first to stick in my mind if Daniel Mays' Noel, who is still mourning his recently deceased wife, who rebounds into the arms of the manipulative Clara, and for whom this entire story seems to be one tragic outcome after the next. Since vampirisim isn't something to be embraced, Clara tries to make sure Eleanor doesn't reveal their true identities (which fails, ensuring the film's tragic narrative remains that way throughout), and Noel seems reluctant to believe it anyway. Frank, played by Caleb Jones, is initially disbelieving, but eventually becomes Byzantium's Elena Gilbert or Bella Swan; Frank has a degenerative disease which makes him susceptible to the lure of becoming a vampire, as his medication prevents his blood from clotting (a nice little plot device, actually) and making him a more attractive target for Eleanor. Then there's Tom Hollander's teacher character, who is the one to prick the notion of something being "off" about Eleanor's behavior and history, and he too meets a decidedly tragic narrative end. Byzantium has more than its fair share of death, so those hoping carnage ensues, it most certainly does.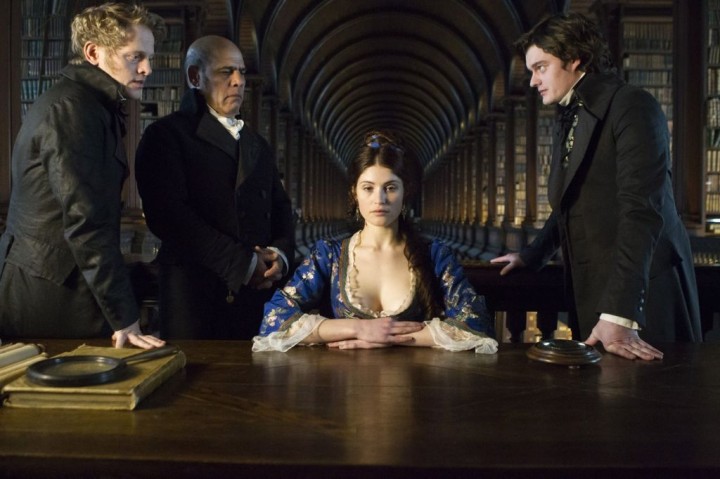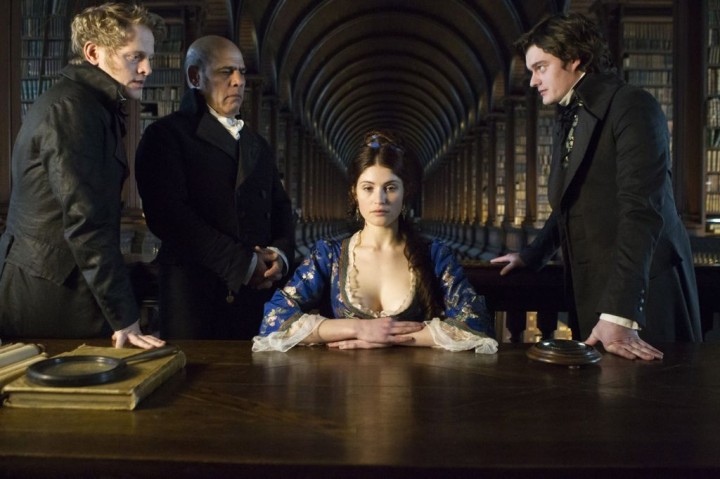 The weight of the film falls upon both Gemma Arterton and Saoirsa Ronan, who fulfill their requirements with riveting nuance and energy. Ronan in particular, as the enigmatic and rebellious Eleanor, is wonderful – a scene she has with the school counselor, Morag (Maria Doyle Kennedy) is eerie in its sense of "I'm two hundred years old, but I'll always be sixteen" routine. You can feel that Ronan has the centuries of having lived life behind those sad, wise eyes. Arterton, an actress I'd never have considered to the role of Clara, is soul destroying – Arterton brings a sense of vulnerability and motherly tenderness to the role, although these elements are often outstripped by protective ire; the majority of Arterton's real character moments come in the flashbacks to her life before vampirism, when she was turned into a whore by the cruel Captain (Johnny Lee Miller, in one of his best wanna-punch-him roles yet). Whoring is the only world Clara knows, and at times she seems to consider it like a security blanket, returning to "the life" because that's all she's ever known. Even Eleanor's exhortation that they could do better is scoffed at, and behind those eyes, you know Clara probably knows it to.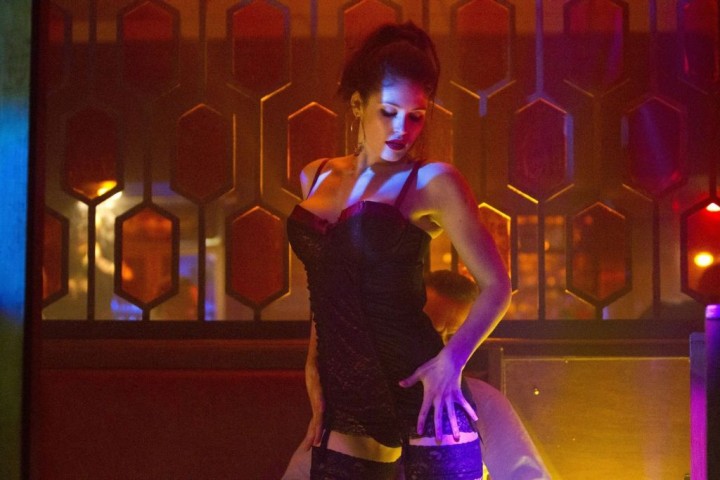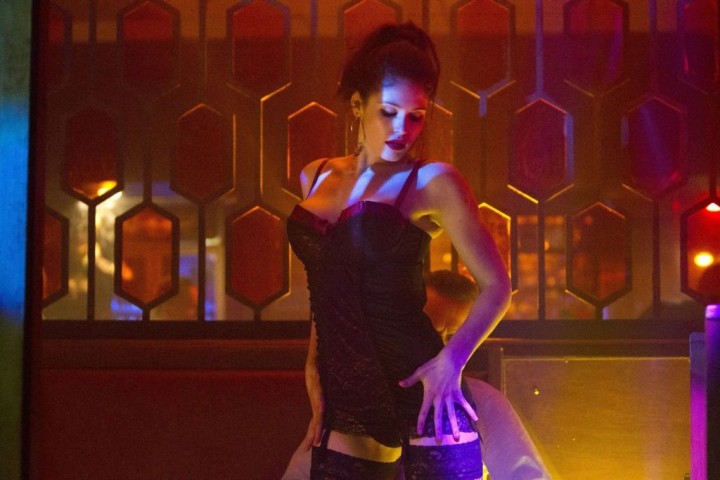 The iconic and beautiful imagery in this film is terrific to watch. Jordan's sense of craftsmanship here is first rate – the fact that vampires don't have fangs, rather they pierce the skin with an extended thumbnail before drinking blood, is a significant departure from pop-culture-friendly vampire lore – and the pervading darkness about each character is well developed through a screenplay that doesn't offer easy answers. Moira Buffini's script allows for some nice character moments, some moments of terrific sadness, and the occasional glimpse of light within it's overarching narrative tragedy; this is a story without a positive ending, in as much as the character are just barely surviving as it is, and even as the credits role, there's no certainty of survival beyond that, but the story takes on an almost fable-like ethereal-ness, as if it fringes upon reality while skirting fantasy at the same time. Credit to Buffini for refusing to take the easy way out with this script.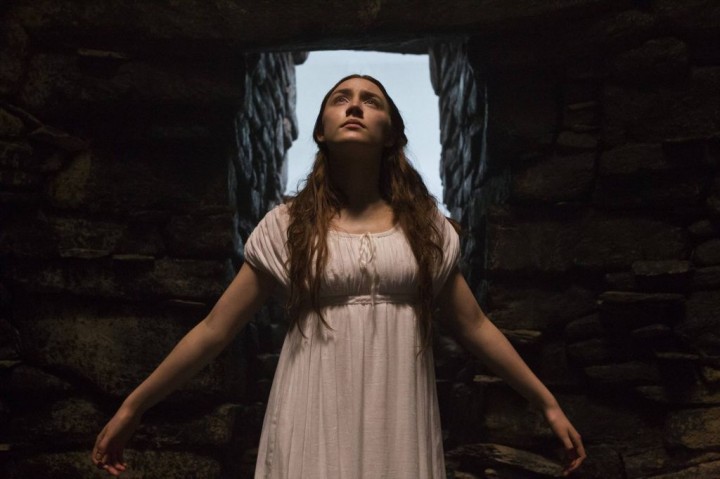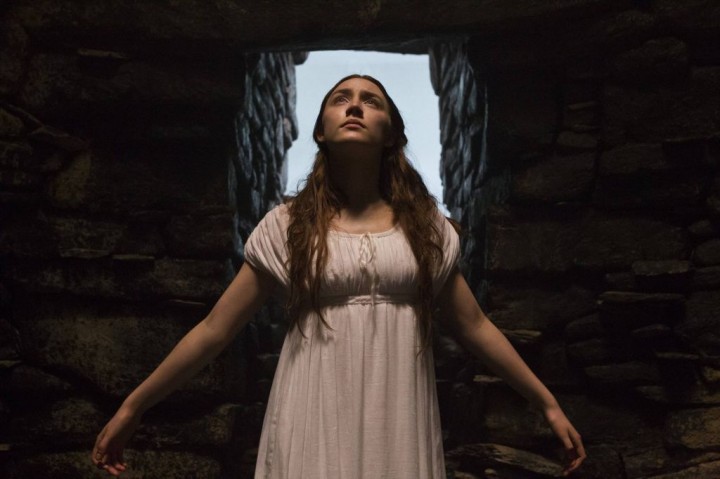 Moody, atmospheric and layered: Byzantium is the perfect palette cleanser after years of rubbish Twilight junk. Neil Jordan has crafted a well made, stylish, beautiful vampire film that will stand the test of time, even if it probably won't ever be mentioned alongside Interview With A Vampire or Dracula as a classic of the genre (it should, to my mind) and I would urge anyone with a passing interest in the genre to give it a shot. As I said earlier, Byzantium isn't a film for everyone, but it offers a more mythical look at vampire lore, crafting a what-if real-world scenario and planting subverted genre cliches throughout – Byzantium is an intelligent, occasionally violent and often surrealist look at vampires in the modern world. Check it out.
Related articles
Who wrote this?