Movie Review – Skyfall (Blu-Review)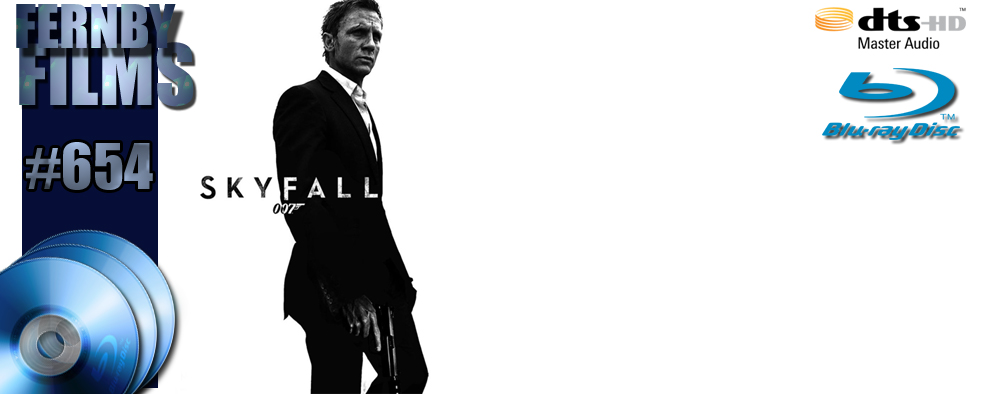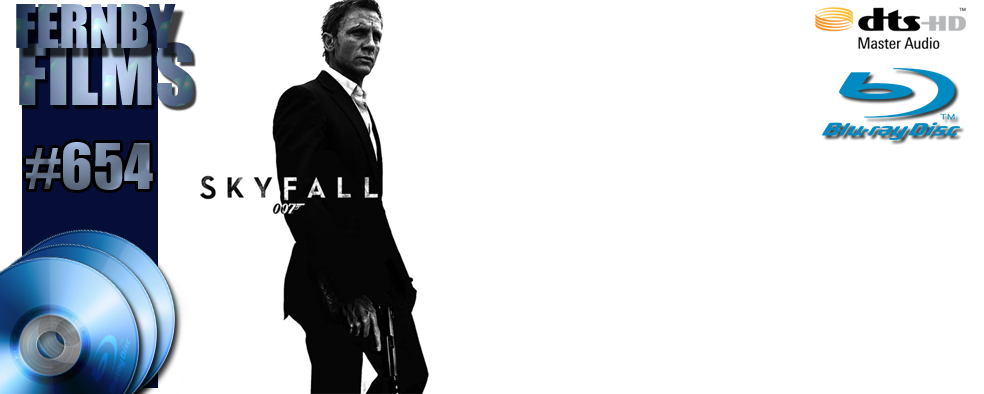 To date, Skyfall remains the highest grossing Bond film ever, and rightly so. A stylish, handsomely mounted production sees Daniel Craig's third outing as the famed superspy return to his beginning in the triumvirate origin story of his history. We've already reviewed the film itself, and you can read our thoughts here. Reflecting on those thought with the BluRay edition of Skyfall, I'm pleased to say that not a lot has changed – the film is excellent, and easily one of the top 3 or 4 Bond films made thus far. What impressed me even more than the film itself was Fox's BluRay presentation, one of the most technically superior examples of the high definition format I've seen. Skyfall's Oscar nominated image has never looked better, and the glorious sound mixing employed on the film has – in my mind – created one of the best sounding Bond films ever. As we pick apart the BluRay piece by piece, I am left with a slight disappointment, although one with reservations in place for future efforts by the authoring company chosen to try and better this effort.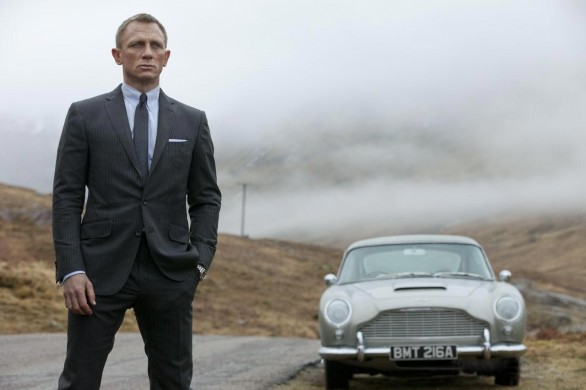 Picture Quality
Fox/MGM's BluRay edition of Skyfall comes with a truly stunning picture presentation. I'd be hard pressed to consider this anything other than flawless: Roger Deakins' magnificent cinematography looks utterly splendid, the color saturation, shadow definition and lack of digital compression issues just remarkable. Things such as banding, alaising or artificial sharpening are blessedly absent, to a degree I hadn't thought possible in this new age of high definition. Color representation is accurate, with the gorgeous hues of Macau and the blazing neon of Shangahai looking like postcards in every frame. London's dreary, urbane melancholia also looks effective, while skin tones and resolution on the actors in frame are all hair-splittingly defined. Blacks are deep and solid, while shadow and lighter elements are truthfully displayed. This is a triumphant visual effort from Fox, who handle these kinds of tentpole releases quite well anyway.
***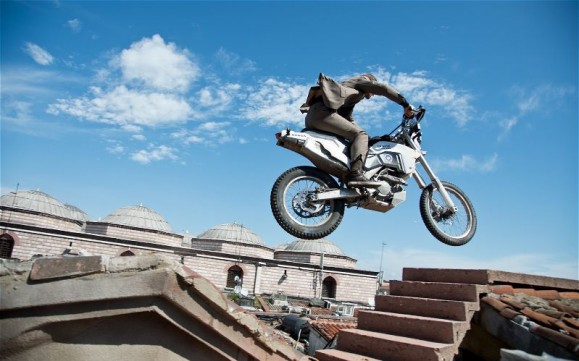 Audio Quality
Matching the picture step-for-step, and in many ways surpassing it, is the film's exceptionally robust surround mix. This film pulses with energy, almost like a caged beast waiting to be unleashed; moments of introspection are relatively silent, but when the film needs to beef things up with an action sequence, the track roars into life. The dts track comes in a potent, effective 5.1 variant, with a solid mid-range supported by a voluminous, thick-set low frequency section that will pummel you into submission in the nicest possible way. The mix is typically closely set to the viewer, bringing an immediacy I thoroughly enjoyed and appreciated – of course, the sound design borders on the realistic instead of the fantastical, with gunfire, dialogue and explosive ephemera sounding as near to the audience as it might be just off screen. The opening chase sequence is filled with directional panning, cross-channel roaring moving between the front and rear soundstages with razor-sharp clarity. From there, the film moves into the opening titles, with Adele's soaring vocals sounding just terrific through the multi-channel mix. The film's major sequence is the final gripping gun-battle, between Bond and the forces of Silva, in Bond's ancestral home. Helicopter's swooping, machine gun fire cracking about the wooden framework and enormous concussive explosions rock the foundations of even the most hardened audio system with a potency and power you'll not soon forget. Skyfall is a blistering, rock-em sock-em soundtrack, and is best played right up loud.


***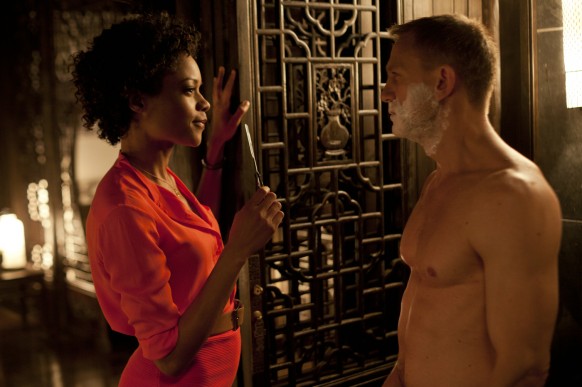 Extra Features
If Skyfall's BluRay release is deficient in any area, it's the bonus materials. Sure, there'll probably be a re-release in a few years with a whole slew of new footage and material (the topic of the double dip I've already covered!) but this version seems like the producers have skimmed the surface stuff and left the meaty goodness off for later. Key to this is the "Shooting Bond" featurette, a 1 hour doco on the making of the film, which is nice enough but doesn't dwell long enough on key elements of the film. It touches on bits and pieces, but never delves deeper than superficial sound-bites and back-patting from the cast and crew – yeah, it still goes for an hour, but it left me wanting more. Where was Adele in this production, talking about her song? Where was editor Stuart Baird talking about constructing the action sequences and crafting the film's plot into a coherent format? The glaring holes in this making-of aren't covered, and so I felt a little gypped that I'll have to get another copy of this film on Blu before some of my questions are answered. On the Australian release, the commentary tracks are included (I only listened to half of one, and it was pretty good for a commentary track) and a brief snippet on the world premiere in London, but overall I felt the bonus materials on Skyfall were a little undercooked.
***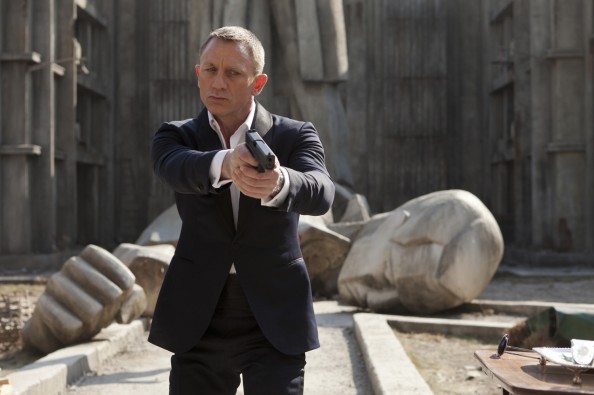 Overall
One of the best Bond films is given a state-of-the-art high definition presentation on BluRay, and I couldn't be happier. Sound and picture work harmoniously together, although the disc's bonus materials are perhaps a little thin in terms of depth and constructive quality. If bonus materials aren't your thing, then go ahead and purchase this disc with the knowledge that the image and audio aren't going to get much better than what you see and hear here, otherwise, completists might well want to wait for the inevitable double-dip deluxe edition down the track.
Related articles
Who wrote this?