Vale – Ann Rutherford
Candian-born US actress Ann Rutherford has passed away.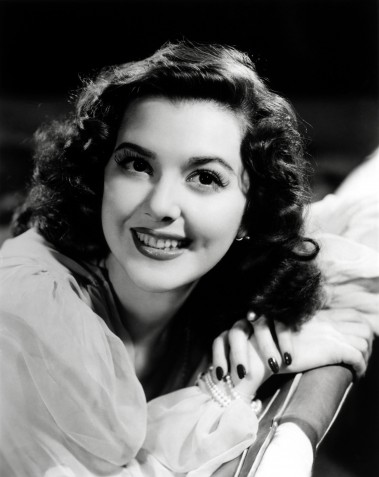 Candian-born US actress Ann Rutherford has passed away. Ms Rutherford was born Therese Ann Rutherford in November of 1917, the daughter of a tenor at the new York Opera and a silent film star, and they moved to Los Angeles when Rutherford was 9. Rutherford's first film role came with 1936's Waterfront Lady, where she starred as Jane O'Brien, as well as becoming a success as a leading lady in a number of westerns for Republic Pictures, before she scored a contract over at MGM, appearing as The Ghost Of Christmas Past in the 1938 adaption of A Christmas Carol, and as Lydia Bennett in Pride & Prejudice in 1940.
Ms Rutherford was loaned out by MGM to appear as Carreen O'Hara, sister of Scarlett, in the epic blockbuster Gone With The Wind, in 1939. In 1937, Rutherford began playing the regular big-screen role of Polly Benedict, Andy Hardy's girlfriend in the film series of the same name, opposite Mickey Rooney. Rutherford also appeared as Red Skelton's on-screen girlfriend in the Whistle series of film, including Whistling In The Dark and Whistling In Dixie. In the 40's Rutherford left MGM and struck out on her own, scoring roles in films such as Orchestra Wives and The Secret Life Of Walter Mitty, before retiring from the screen in 1950.
In 1972 Rutherford returned to the screen in the James Garner mystery flick The Only Kill Their Masters, as well as a cameo in 1976's Won Ton Ton, The Dog Who Saved Hollywood.
Ms Rutherford's health had been in decline in recent years, as she encountered heart trouble, and she passed away on June 11th. She was 94.
Who wrote this?