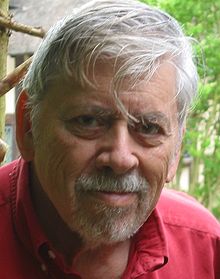 Robert Sherman, the co-writer of such classic Disney tunes as Supercalifragilisticexpialidocious, It's A Small World, and Chim Chim Cher-ee, has passed away. Together with his brother Richard, Robert Sherman wrote for a number of classic Disney films, including Mary Poppins (winning a couple of Oscars), The Jungle Book, The Aristocats, Bedknobs & Broomsticks, as well as non-Disney projects like Chitty Chitty Bang Bang, The Magic Of Lassie, and Charlotte's Web (1973).
The Sherman Brothers were noticed by Walt Disney after scoring chart success with the 1958 song Tall Paul, sung by Disney Mousketeer Anette Funicello, and were signed as staff writers. While at Disney, they composed the now-infamous theme park melody, It's A Small World (After All), as well as songs for The Sword In The Stone, before going on to Oscar glory for their work on Mary Poppins. The Sherman Brothers left Disney after Walts death, becoming freelance writers and composers, and picked up work on Chitty Chitty Bang Bang – a critical failure – for MGM. Some of their other film projects included Tom Sawyer, Huckleberry Finn, The Slipper & The Rose, Magic Journeys and The Mighty Kong, as well as other Disney projects like The Many Adventures Of Winnie The Pooh (1977) and 2000's The Tigger Movie.
Robert Sherman passed away on March 5th, aged 86. His brother Richard still survives.