Short Film – Wasteland Panda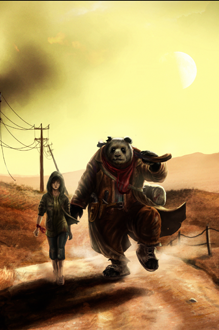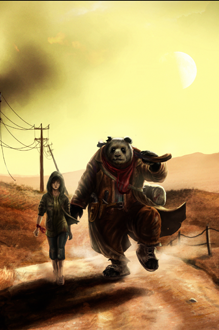 I know, I know, we don't often promote films or ask for donations here at fernbyfilms.com, but this time, we're gonna slide this one in and hope nobody notices. Actually, we hope everybody notices. A good friend of ours has a little brother involved in film production, and his group recently came up with an idea for a series; they went to the Flinders Ranges, shot a three minute prologue with the hope of obtaining funding to complete the series. Look, we're just gonna embed the clip and attach a couple of links in the hope that anyone reading this might be able to chip in a few bucks. They need to raise $20,000 by March 14th. The name alone sounds awesome. Watch this, and tell me you disagree!  For more info on this project, check out the Epic Films facebook page, and their official website as well….
 Ladies and Gentlemen and Al K Hall, I give you: Wasteland Panda!
***

Wastelander Panda Prologue from Epic Films on Vimeo.
Who wrote this?