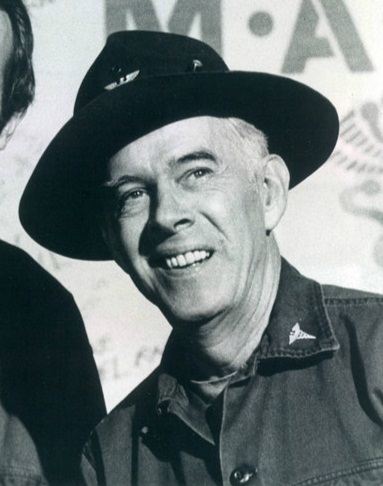 Harry Morgan, best known for his portrayal of Colonel Sherman T Potter in the long-running television series M*A*S*H, has passed away.
Morgan made his screen debut in the 1942 film To The Shores Of Tripoli, as well as the Glenn Miller based Orchestra Wives the same year. Other film roles for Morgan include appearences in High Noon, The Glenn Miller Story, The Far Country, How The West Was Won, and The Shootist. Morgan would play Bill Gannon in the TV version of Dragnet, before landing the role of Colonel Potter in M*A*S*H. His later career saw appearances in a number of TV roles, notably reprising his Dragnet character in the Dan Aykroyd's starring vehicle of the same name.
Harry Morgan passed away on December 7th. He was 96.