Movie Review – Jonah Hex
The critics were right. The masses of internet bloggers and opinion-heads were right too. Jonah Hex is, for want of a better descriptive word, shit. An abomination of a film, devoid of coherence aside from some nonsense about a super-weapon able to destroy a city, I was reminded a lot while watching this of the Will Smith abortion Wild Wild West. Which is not a good thing. Avoid Jonah Hex like the plague.

– Summary –
Director : Jimmy Hayward
Year Of Release : 2010
Principal Cast : Josh Brolin, John Malkovich, Megan Fox, Michael Fassbender, Will Arnett, Michael Shannon, Aiden Quinn.
Approx Running Time : 81 Minutes
Synopsis: A former Confederate soldier with an ability to talk with the dead, must hunt down the man who scarred him and also plans to destroy Washington DC with a super-weapon.
What we think : The critics were right. The masses of internet bloggers and opinion-heads were right too. Jonah Hex is, for want of a better descriptive word, shit. An abomination of a film, devoid of coherence aside from some nonsense about a super-weapon able to destroy a city, I was reminded a lot while watching this of the Will Smith abortion Wild Wild West. Which is not a good thing. Avoid Jonah Hex like the plague.
**********************
Oh man. I hired this bad boy as a weekly down at the video store for two bucks. I wish it was worth my time to drive down there and ask for a refund. Jonah Hex, as a film, is not what you'd describe as a film. It's more a series of images which move without any sense of purpose or narrative structure at all. There's moments, fleeting moments, where Hex succeeds in setting the tone and character quite well, but those moments are the three seconds after the opening credits, and the ten seconds before the closing. Not even the admittedly hot body of Megan Fox, who appears here to make this film at least half appealing to a male audience, can salvage any kind of positive words about Jonah Hex.  There's a few reasons why I think Jonah Hex fails as a film, and I'll cover those shortly.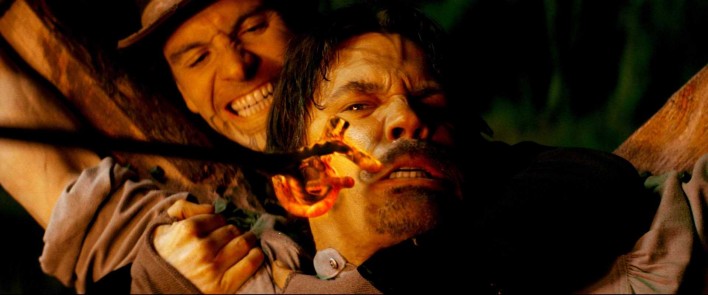 Jonah Hex (Josh Brolin) was a former Confederate soldier during the American Civil War, before he was asked to kill his best friend by his vindictive and cruel commanding officer, Quentin Turnball (John Malkovich). After being branded by Turnball left to die of exposure, Hex lives only to find that he can now commune with the dead. Why? Why not, I guess. Turnball, meanwhile, has hatched a plan to steal and construct a massive super-weapon from the US Government, in order to turn its destructive power upon Washington DC. Commissioned by the President (Aiden Quinn) to stop Turnball, and accompanied by the one woman who loves him (Megan Fox, as prostitute Lilah), Hex travels across the country to thwart Turnball's plan and save the country.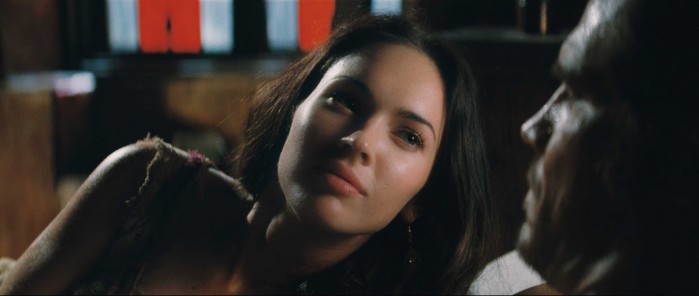 Where to begin? Where to start with a critical deconstruction of a film so poorly constructed it's almost not worthwhile trying to break it down – it's already broken. This is a shameful film, a film so devoid of actual film-making skill in its end result, you have to question at what point in the production did things start to go wrong. The production values of Jonah Hex are pretty decent, I can say that much. The visuals and the effects are all first rate, and the sound mix on the BluRay copy I watched was certainly bombastic enough to keep my ears humming with joy. But the horror of watching such a waste of celluloid unspool (or, in digital format, decode) before my very eyes was heartbreaking. My personal attachment to Jonah Hex as a comic book character (published by DC Comics) is limited at best – I had a tattered old copy of a Hex comic I inherited from my father when I was about twelve or so – although in the shadow of recent comic book film success like The Dark Knight or Iron Man I expected a legitimate attempt to capture the raw pulpish flavor of the original comics. Hex (in his original incarnation) was a Western anti-hero archetype, the grizzled, grumbling mean-spirit who protected the innocent and helped the weak thanks to his moral code. In this film, Hex comes across as just an asshole – while the set-up of his character in the opening of the film would normally give the viewer a sense of empathy for his resentment and anger after surviving death, the script isn't strong enough or smart enough to carry this off in any shape or form, leaving Hex as just simply a gun-totin' asshole.
The two reasons for this "film" being such a debacle are thus: the script and the director. The screenplay, if you could call the dialogue and narrative of this film anything resembling an actual "story", was written by cult fave's Neveldine and Taylor, who wrote and directed films as Crank, Gamer and Crank 2: High Voltage. Their ADD style of storytelling does nothing for Hex as a film, if anything, it creates a fractured and disjointed sense of character development and narrative inadequacy which not even the bravest film editor can overcome. Dialogue is trite and badly written, the characters simply exist without feeling real, and the story whips along so quickly that it feels more like a badly made video game than a film. The actors come undone trying to make something out of the terrible dialogue – crafting a silk purse out of a sows ear is even impossible for the great John Malkovich, who looks like he had fun making this, but probably should have known better. Josh Brolin, in the title role, certainly looks and sounds the part, but he cannot overcome a deficit of time to allow his character to grow on the viewer – this guy's the one we're supposed to be rooting for, yet he's as alien to us as an actual alien might be.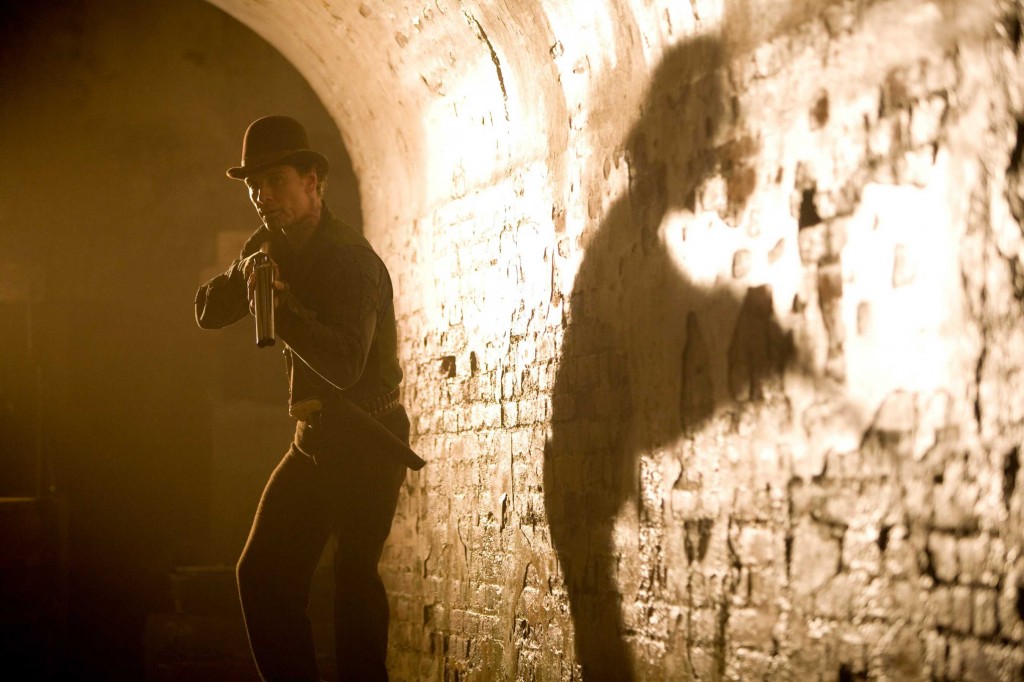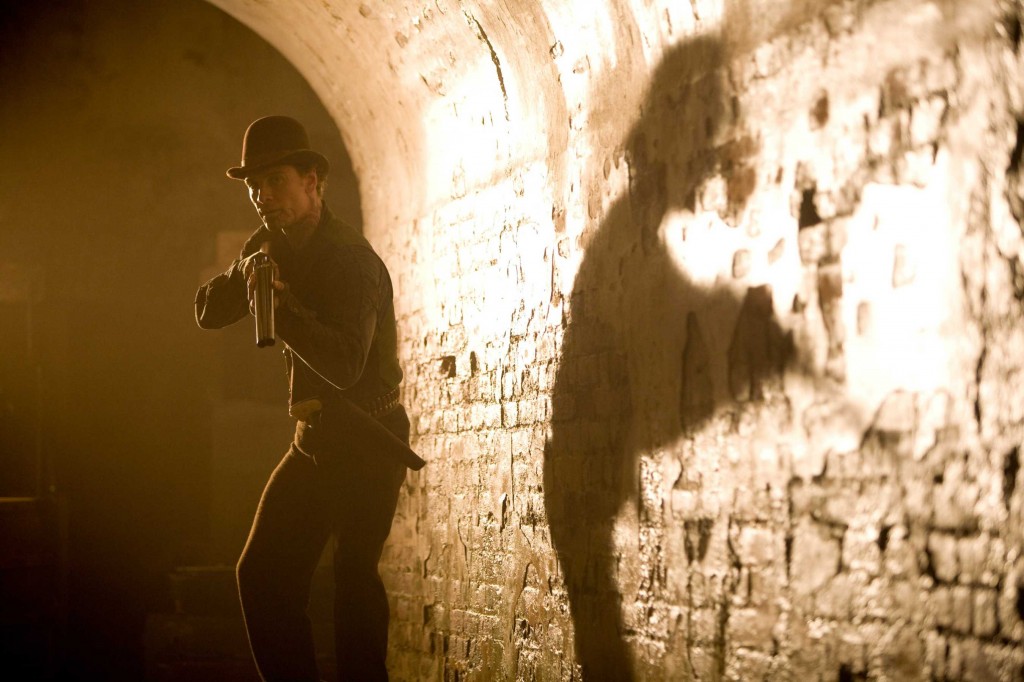 Megan Fox, every teenage boys poster girl for unattainable sex, struts through this film like a flash grenade thrown into a pre-school. She's wooden (again) and her character is terribly developed, even though she's still got the looks to keep your eyes on the screen, it's like fingers down a chalkboard whenever she opens her mouth. Perhaps it apropos that she's playing a hooker in this film, because her career has certainly followed a similar path – started with all the high hopes and ended up just banging away with crap roles and crappier films. The rest of the film is populated with name actors trying to do their best Western Cliche stuff, and for the most part it works well – except when people have to talk.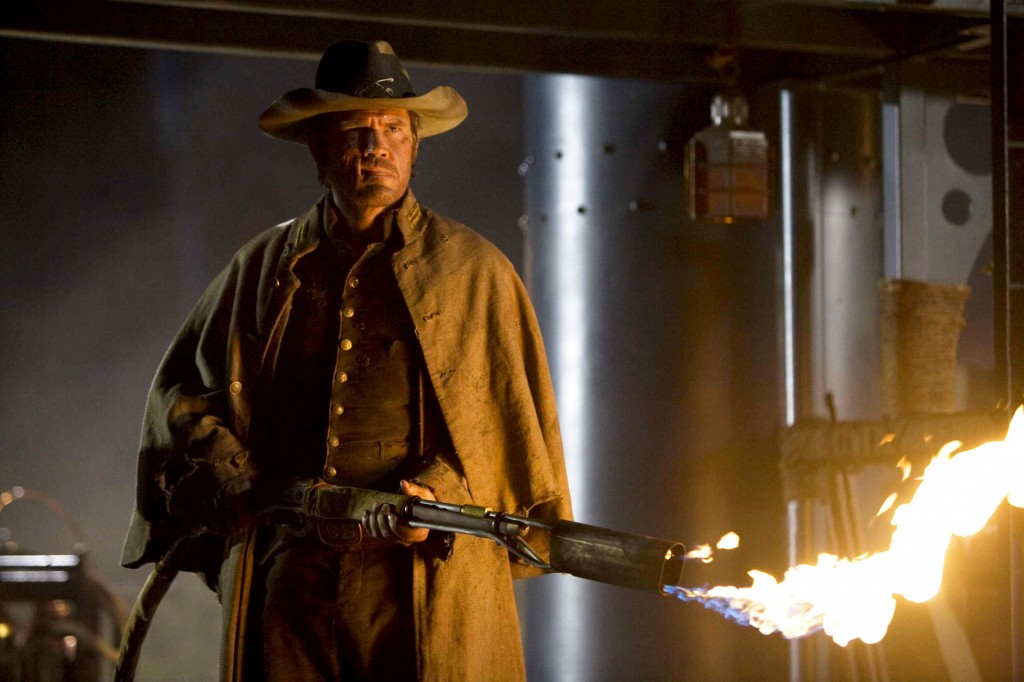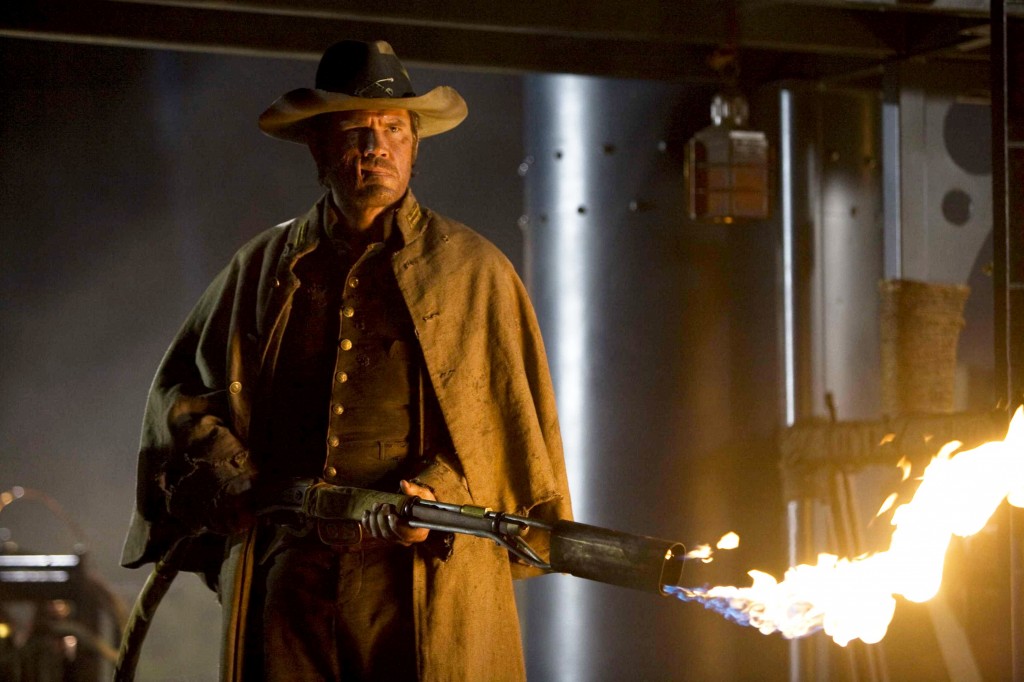 As for the direction of the film, Jonah Hex feels less edited as it does assembled. Enormous gaps of plot and story seem to appear every so often, as if entire linking sequences have been trimmed to reduce the running time even further. The plot jumps from the past to the present (well, the present in 1870's USA) and all across the country, with seemingly negligible reason to do so aside from just having another location to film in. I'm not sure if there was any studio interference, so in light of definitive proof of such I'm gonna lay the blame on former Pixar animator and director of this turd of a film, Jimmy Hayward. For somebody to make the transition from animation at one of the worlds most successfully consistent film studios, to this crapfest, is deplorable. Hayward probably had good intentions, but perhaps if he'd read the script before signing up to direct, he could have avoided having this forever on his resume. Hayward can't bring any sense of adventure or magic to the film, with the technology-meets-the-Wild-West flavoring of the film somewhat reminiscent of another Western turkey from a few years back. Yes, I'm likening Jonah Hex to Wild Wild West, a film so horrifying it could easily be one of those films they play in Hell. There's more than enough similarities to both films to link them here in this review – both are utter crap, and both should never have seen the light of day.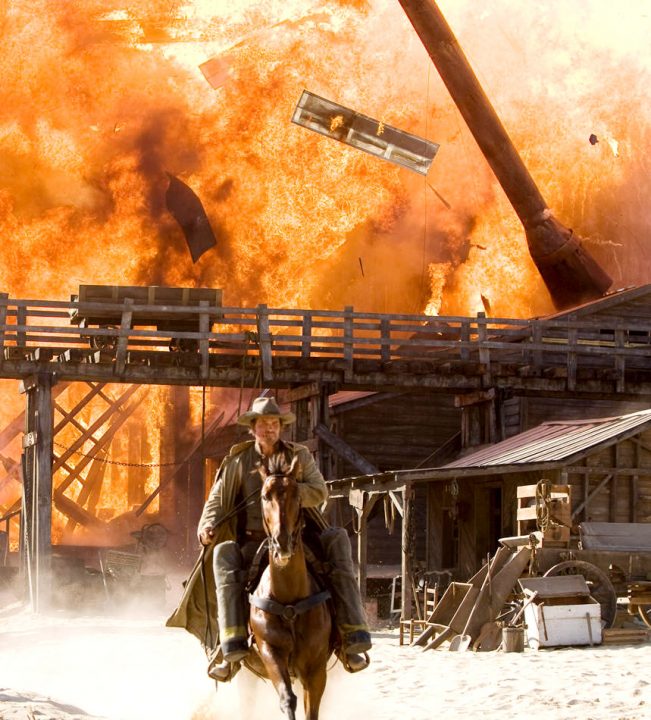 Jonah Hex is an abomination of a film – hell, I'd even try to avoid using the term "film" to describe it if I could only think of a different one. The story is incomprehensible and shallow, the characters barely developed beyond 1-dimensional cliches, and the lack of logical narrative or exposition to explain certain things just treats the audience like idiots. This is a film with grand ideas, but a terrible execution. It's like a join-the-dots diagram completed by a two year old: not always linked in the right way, and ending up looking more like a scribble than anything resembling a picture. I cannot recommend Jonah Hex any less than that.
What others are saying about Jonah Hex:
Sam at Duke & The Movies also has a few things to say about it: ""Jonah Hex" is just one of those movies that I seriously start to question why it even exists? I'm not kidding, "Jonah Hex is an action film that just sits there; no plot, zero substance and very underwritten characters."
Related articles
Who wrote this?