Movie Review – Avatar (Blu-Review)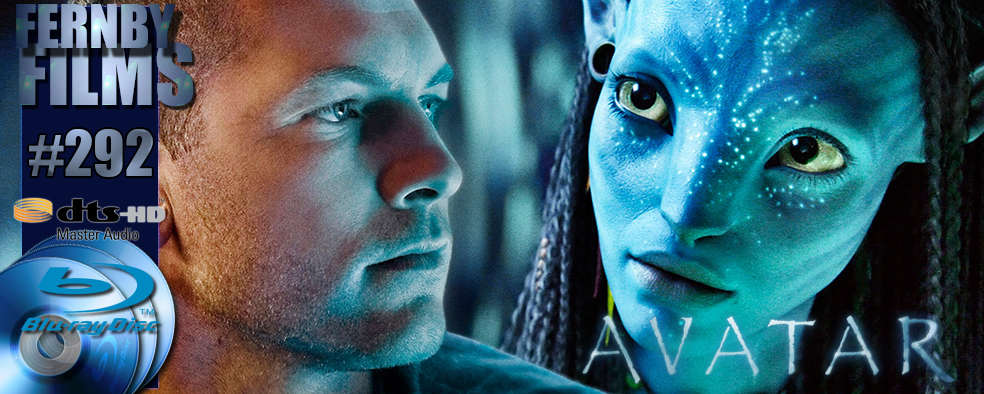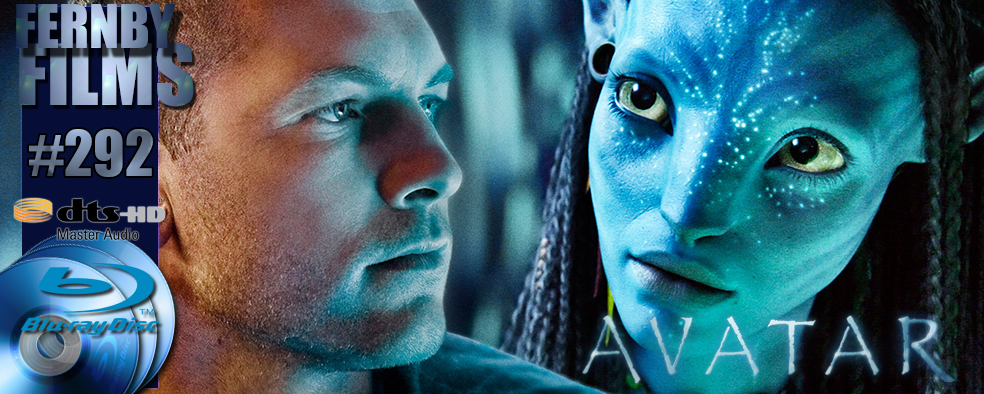 Breaking from our mold of simply doing film reviews, today I thought I'd quickly mention my thoughts on the just released Avatar BluRay from Fox.We don't normally do reviews on the DVD/BluRay's themselves when we watch them, simply tell you what we thought of the actual film. But today, considering the hype and anticipation for this films release to the general public on digital disc, we thought we'd let you know what we think.
Fox's BluRay releases have, to date, been exemplary, and I'm pleased to say that Avatar is not going to drop the ball now. This BluRay is, without doubt, the finest example of a film presentation on the format I've seen. To those uninitiated to the fabulous world of BluRay (I suggest you get acquainted, and soon!) this disc comes in a movie-only edition, without an extra feature to be seen. In a clever (read: greedy) move from Fox, they've decided to hold back the no doubt plentiful extra features on this film for a later release, no doubt to coincide with the 3D version that will come out next year (fingers crossed, anyway!). What this means is that those fans unwilling to wait until a full-fledged release to see their favorite film will have to double dip into their wallets to get any extra material on Avatar. While this is a concern, the bare-bones edition of the film, on a dual layer BluRay disc (otherwise known as a BD50, meaning it can hold 50Gb of data) has allowed Fox to give us the movie in it's most pristine state.
With the entire disc held over for the film, the sound and picture quality on display here is of reference quality. If there is one film designed to sell home theatres in stores, it's Avatar, and Fox have delivered what can only be described as the perfect marriage of sound and image in the digital format ever seen by human eyes. There is no digital artefacting whatsoever, no aliasing or banding or edge enhancement to be seen. The audio, in stunning DTS-HD 5.1, is incredibly detailed and dense, a sonic assault for those of you with HD capable receivers. Alternate soundtracks, including a Dolby 2.0 Surround mix, are included for those without the proper audio decoding hardware, but if that's all you got, then baby, you need to upgrade.
The picture quality, which was fairly benign on the quite dirty theatrical print I saw in Queensland all those months ago, is superb here. While the 2D version was released in a 2.35 aspect, the BluRay brings us the full IMAX resolution in a 1.78 aspect, which is the aspect James Cameron himself prefers. Colours, textures, shadows and detail leap off the screen, assault your eyeballs and ask you if you like it. You have no choice but to like it. Avatar is one of the cleanest, sharpest digital pictures I've ever seen.
For those of you wondering whether to invest in a BluRay HD system, then perhaps Avatar will be the tipping point for you. Its vibrant colour palette is given the deluxe treatment, and the audio mix will have the very foundations of your house moving across the street. Apparently the DVD release of Avatar is also pretty schmick, but considering the limits of DVD (lossy audio and compressed image quality) I think BluRay is by far the only way you should witness this film.


Who wrote this?