Vale – Charles "Bud" Tingwell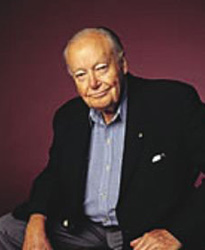 The Australian entertainment fraternity is in mourning today, as word comes through of the passing of one of our true acting legends, Bud Tingwell. Bud died this morning in Melbourne from prostate cancer.
Tingwell has been in the film and television industry in this country since the mid-40's, when he appeared in a small role in the film Smithy. In his later years, his career underwent a resurgence of sorts after appearing in low-budget blockbuster The Castle, and then larger-budget The Dish, which catapulted him into the national spotlight.
Tingwell was born Charles William Tingwell in Coogee, Sydney, NSW, in 1923, and while he flirted with the idea of becoming a radio announcer, eventually signed up with the Royal Australian Air Force in 1941. During the war, he served Australia proudly in the Air Force through Palestine, Sicily, and North Africa. After the war ended, Tingwell returned to Australia in 1946 and became involved in acting, and eventually appeared in his first motion picture role in Smithy, as a radio control tower operator.
It wasn't until his role of Lt Harry Carstairs in The Desert Rats, opposite Chips Rafferty and Richard Burton, in 1952, that Tingwell's career took off. He remained in Australia for a short time, before leaving to spend 16 years in England, during which time he appeared alongside Margaret Rutherford in the 4-film series of Miss Marple. A few other minor roles, including a guest voice on The Thunderbirds, also allowed him to delve into further acting, before returning to Australia in 1973.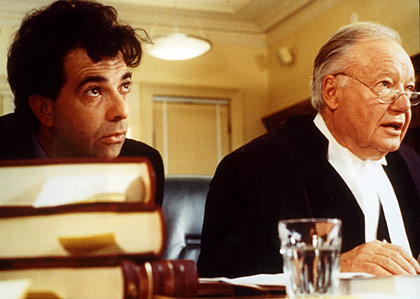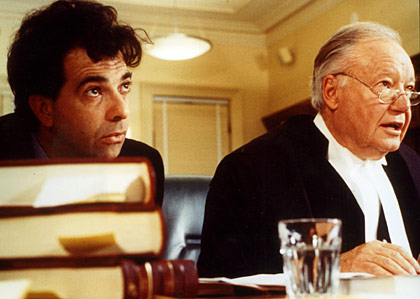 The 80's and 90's were generally fairly quiet for Tingwell, before a breakout performance in low-budget mega-hit The Castle brought him to the attention of a new legion of fans. The Castle, filmed in 1997, and the follow-up Working Dog production, The Dish, both earned critical and commercial acclaim, with Tingwell considered a large driving force for the former. A few years later, Tingwell appeared in local Australian soapie, Neighbours.
Among other films Tingwell was involved in were Breaker Morant, The Shiralee, Puberty Blues, and 2000's Innocence, which, if you ever get a chance to see, is a completely worthwhile Australian film to watch.
For as long as I have been aware of his presence, I have always admired Tingwell's ability to portray people with almost effortless ease, his ability to completely inhabit a role like a second skin makes the passing of Bud Tingwell so profound. For me, his most enduring performance was in The Castle, where his common decency in helping a little Aussie battler stick it to the man, made for compelling, and somewhat admirable, viewing.
Bud Tingwell will most definitely be missed. He was in a class above most, and we are the poorer for his passing.
Who wrote this?