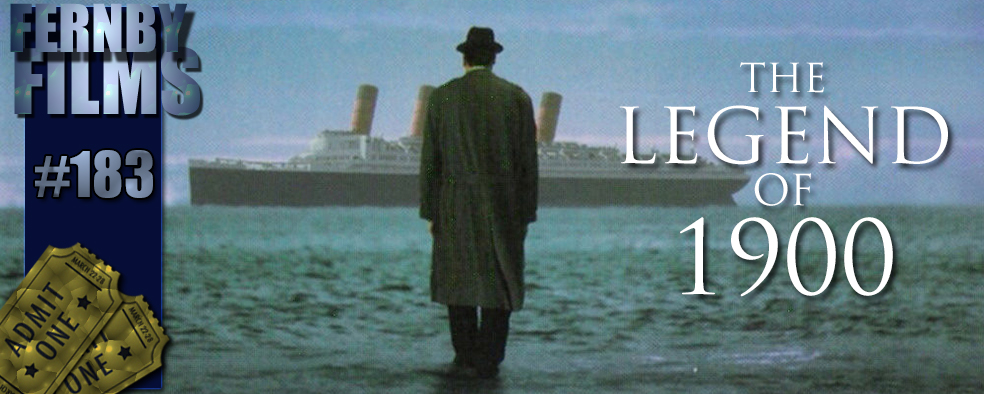 – Summary –
Director : Guiseppe Tornatore
Cast : Tim Roth, Pruitt Taylor Vince, Bill Nunn, Melanie Thierry, Clarence Williams III, Peter Vaughan.
Year Of Release : 1998
Length : 125 Minutes
Synopsis: When an abandoned child is found on board a luxury cruise liner in 1900, he is raised on board and becomes a member of the ships band. As the boy grows up, he and a fellow musician strike up an unusual friendship, overshadowed by isolation, and the imminent destruction of the very place they called home.
Review : Truly magnificent film, a technical and storytelling wonder. Utterly captivating. A perfect follow up to Cinema Paradiso's brilliance.
Captivating, musical epic, sees an orphaned baby on a cruise ship from the UK to the USA, in 1900, grow up to become a world class pianist on board the vessel throughout his life. Told in flashback, featuring a wonderfully layered performance from Pruitt Taylor Vince, backed by leading man performance by Tim Roth as the title character. You see, being born in 1900, Danny (Roth) was named 1900 by his surrogate father (Bill Nunn), and kept on board the ship for the entirety of his childhood. As he gets older, he picks up the melodic chords and notes of the piano, becoming a prodigious talent quite young. Soon, with the blessing of the Captain, he becomes part of the ships band, playing music during the evenings for the upper class crowd. However, he never forgets his roots, and is often to be found entertaining the steerage and lower deck inhabitants, with the more bawdy and robust refrains of traditional music from the Continent.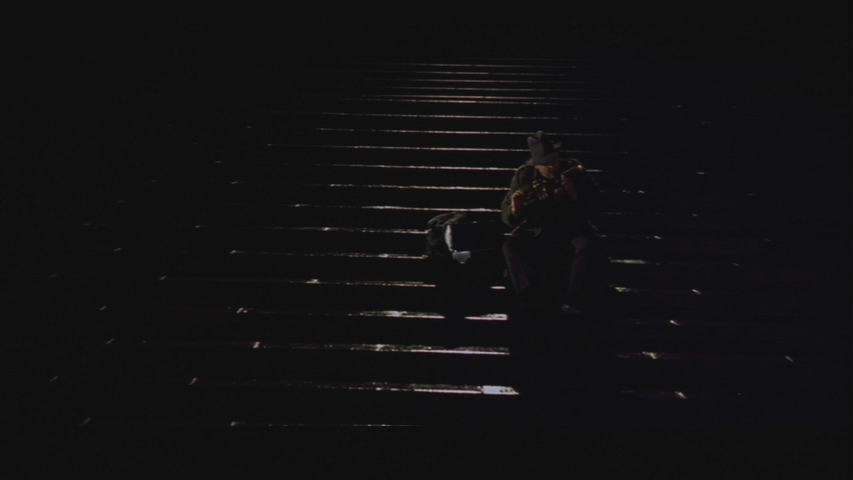 We meet Max (Taylor Vince) sitting on in a street in London, playing his last notes on his trumpet, before selling it to an instrument salesman. The salesman, recognising the tune as the same as that heard on an old record master, asks who the pianist is on the recording, and Max begins to tell him the story of Danny TD Lemon 1900. Max, who joined the ship a few years ago, encountered 1900, and became involved in his life, often trying to persuade the ship-bound prodigy to leave the confines of the vessel and journey out into the world. You see, 1900 has never left the SS Virginian, not even for a moment, and has never known the feeling of solid land under his feet. As the film progresses, we learn that the Virginian is now (in the context of Max's story) about to be scuttled due to her age. Max, realising that 1900 is probably still on board, scrambles to find his friend, hoping against hope to finally get him off the ship before the dynamite is lit.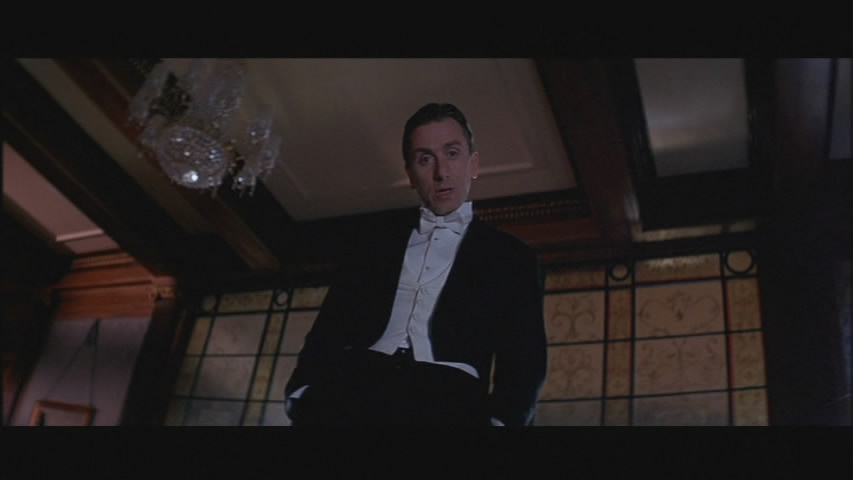 I often feel privileged to tell people about certain films I see, since it would be good if everybody could, at some point, see a film that astounds them utterly, captivates them wholeheartedly, and alters their perspective. For me, 1900 is a film that can do just that. It's not some ranting diatribe on society today, it's not a message film about social injustice or oppression: no, it's a simple tale of a man who plays the piano, and who, how and when he influences the lives of those around him. Tim Roth is a rambling, eccentric character here, his music almost bordering on obsession as he tinkles the ivories throughout, charming the social set and becoming almost legendary throughout the world as a ship-bound musician. His mythical status grows rapidly, until he's hunted down by music producers to sell records, and make a tidy profit. Roth plays 1900 as somebody who's either desperately lonely, or utterly content. He inhabits the character, the very soul of a man who knows no different that that with which he is presented, and is compelling in the title role. Softly spoken, imbued with a sensitivity and passion for music, and possessing a set of values and morals moulded by those on board the Virginian, 1900 suffers no fools gladly, as he engages in a piano competition with Jelly Roll Morton, a legendary jazz player who comes aboard to find out who, of them both, is the best in the land.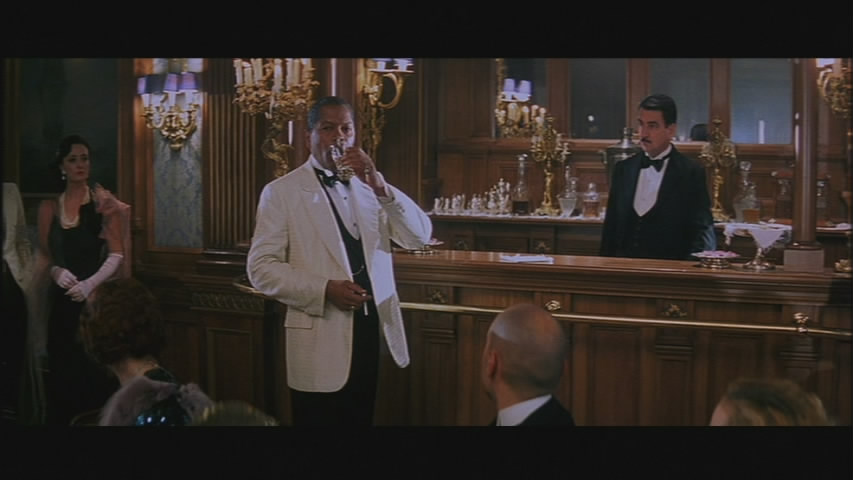 Tornatore wrote the screenplay for this film, and it's a magnificent monument to writing for the screen. Filled with delightful moments, both allegorical and literal, The Legend Of 1900 is so obviously a work of passion from the director that you cannot help but be swept along, into the world of the early part of last century. From the very beginning, with the epochal lines spoken by Max in voice-over, crying out "America!" when the Statue Of Liberty is spotted for the first time by the immigrants on board, you get a sense that this is a kind of modern fairytale, albeit without dragons or evil witches. A fairytale that bends emotion, bends feelings, to its will. It's a happy film, one filled with the spirit and joy of life, even in the saddest moments, and it's such an uplifting story to hear about a man who was given nothing when born, except love, and gives back that plus interest.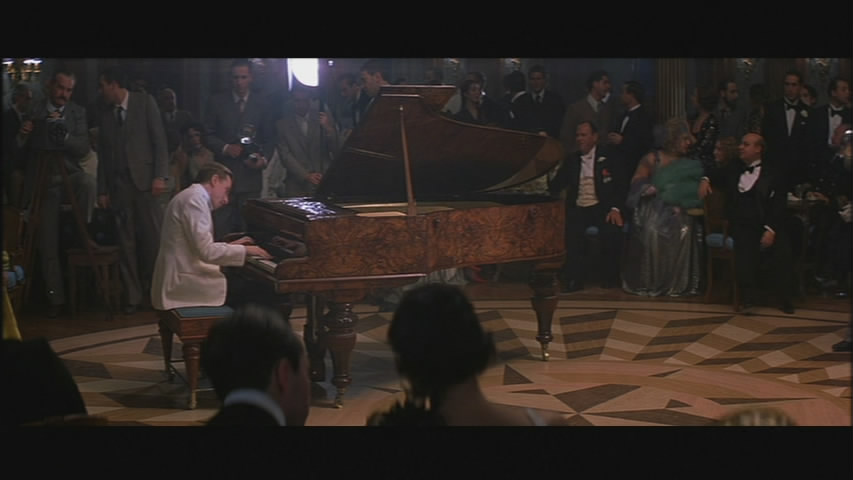 Pruitt Taylor Vince, as Max, is the linchpin of the film, holding it all together at the beginning, narrating the story for the majority, and taking us on his journey with conviction and passion. In real life, Vince suffers from nystagmus, a condition that causes an involuntary eye movement (or twitch, if you will) that is both unique, and decidedly odd. It doesn't have a bearing on the film, overall, however, I must admit to being a little focussed on it at the start. after all, it's an abnormality of sorts, and as with anything different, you tend to focus a little on it until it becomes normal. And, after a while, Vince's eyes eventually seem perfectly okay to the viewer, as you become more engrossed in the story than you do on the congenital defect the actor was born with. Audiences have seen Vince in other films, such as Identity, Natural Born Killers and Nurse Betty, among others. He gives the film his all, and he comes up trumps, ensuring a level of hope and certainty within the character is maintained, and realised on screen.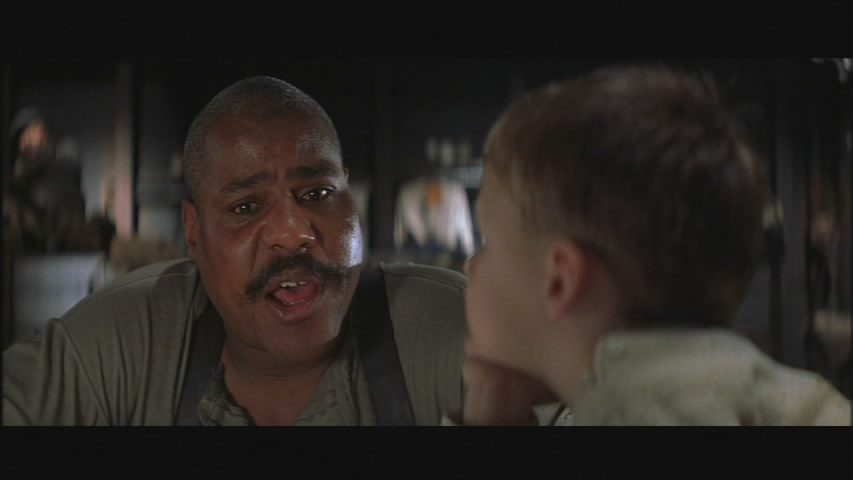 Tim Roth, although receiving a higher billing, is a little more aloof as 1900, perhaps a somewhat distant character that we never really get too close to, except through the wondrous eyes of Max, as he relates 1900's story to us via flashback. We get glimpses into 1900's character, peeks behind the curtain of his world, and his emotional state. However, the story, for me, seems more to do with Max's journey of discovery than 1900's realisation that he hasn't yet found love. A chance encounter with a Girl (Melanie Thierry) leaves 1900 shaken, and for once, feeling that perhaps he should break his own rule and leave the ship to find her, to seek out a real relationship, to love. And for a man who has never strode down the gangplank of the ship before, felt the steady, unshakeable foundation of land under his feet, this is a big ask. Tornatore seems intent on giving us a gift of cinema, and after seeing his earlier work, Cinema Paradiso (one of the greatest films ever made, with one of the best endings of all time….) you'd be forgiven for thinking that perhaps he has bitten off more than he can chew this time around. But a surety and relaxed storytelling technique, void of technical whizzbangery and cinematic sleight of hand, allows the viewer to be treated to a storyteller of such enthralling style, you can't wait to see what happens next.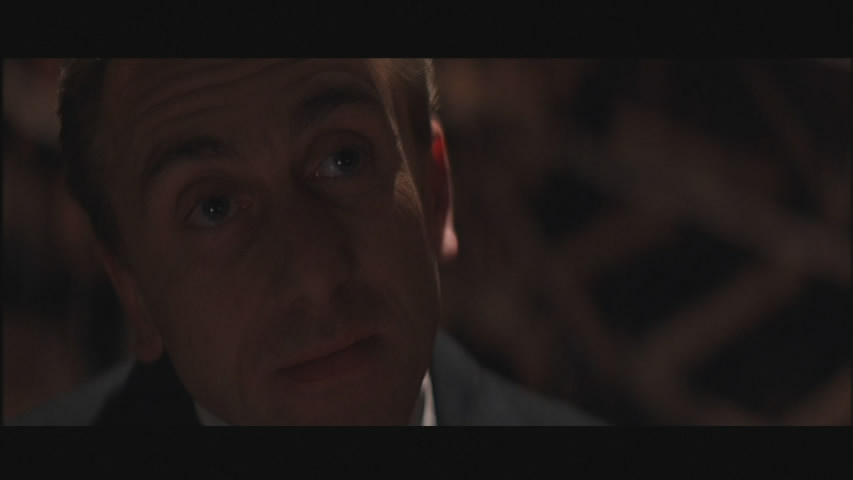 Production values on the film are superb, and what effects there are are well done, if perhaps a little dated by today's standards. The costuming, the sets, the epic scope of the period and places, all are superbly detailed and realised. There's not a single thing about the film that can be seen as a negative, the whole thing comes together so well, you really will be captivated, like I was, while watching.
If you enjoy a solid, captivating and well made film, then The Legend Of 1900 will really, to make a dreadful pun, float your boat. Magnificent filmmaking, and undervalued to the extreme as an example of a dramatic epic.

Related articles