Special Announcement: Hot Weather around the office
Afternoon all!
Well, for those overseas readers wondering just how hot it gets here in Australia, I thought I'd post a quick screengrab of the current weather here in the city of Adelaide, which can look forward to similar temperatures for at least the next several days. Those of you in cooler climates can smile and bask in the knowledge that elsewhere on this planet, there are others who are sweltering through heatwave conditions.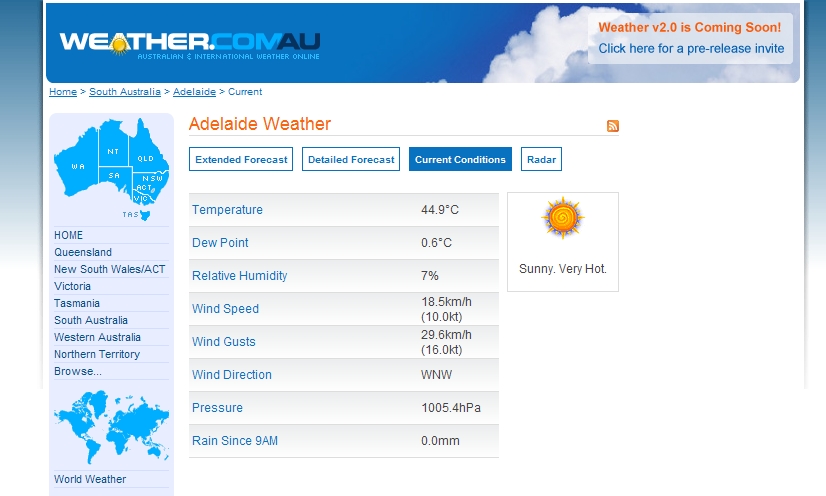 Enjoy your day!!!
© 2009, Rodney Twelftree. All rights reserved.