Happy New Year – Welcome to 2009!!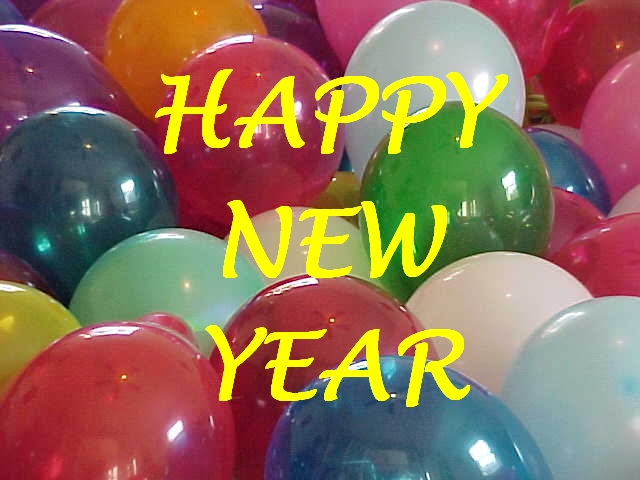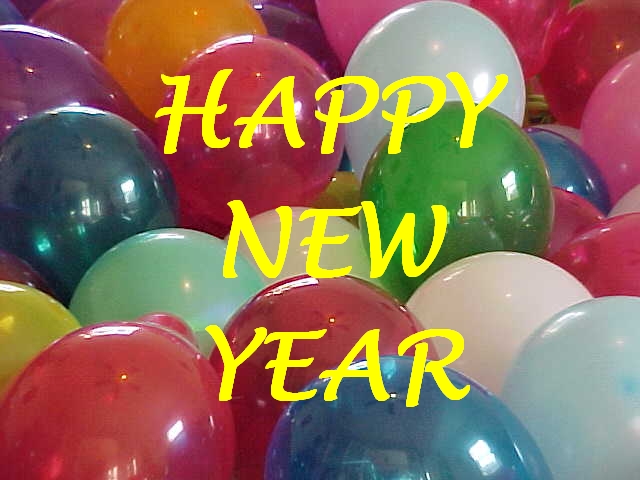 And so one year ends, and another begins. Ahh, the dawn of hope and promise, as we forget the trials and tribulations of a year past, and look forward to a brighter future for all.
As we take stock of the past year, in which I travelled to Europe with my wife Lisa T, and began to get serious with film reviews on this site, we look forward to a new year of projects here at the site and back at Fernby Films headquarters. The end of 2008 saw us break all kinds of records for viewing numbers, as December saw us record our highest ever daily film-related site view count. Strangely, I think it was our stunning coup in one of the first online reviews for the recent Wallace & Gromit short film that did it. Hi out there to our readers in England! December saw our vewing numbers decline slightly, on average, however we're still raking in substantial numbers for a site having to compete with all the other film review sites currently invading the blogosphere.
There is plenty coming your way in the early part of 2009, with a bunch of new reviews and some classic films coming under our scrutiny as well. All our latest stuff kicks off again daily, this weekend!
We'll be trying to broaden our review strategy with a larger focus on classic films of the old Hollywood era, even including more black and white movies…. crikey!
Also in 2009, fernbyfilms.com continues it's policy of releasing to the public domain all their archival material from the vault. We started in October, and we shall continue releasing every bit of our past projects leading up to the re-release of Thrash Bus II: Clone Of The Thrash Bus later in 2009.
This year will also see some of our regular contributors make significant events happen here at the site:
Jimmy lurks about with his look at the entire Matrix series, including all three films, the Animatrix and the PC game, Enter The Matrix. It's one of Jimmy's all time favourite film series, so expect him to rave about it, as well as offer some intellectual insights into this groundbreaking film series. Expect this to pop up online in May, for the 10th Anniversary of the original Matrix movie.
Doug Shearer's regular monthly column kicks off in a couple of days, analysing the Golden Age of Hollywood, as well as a random social commentary afforded to films through the years. Tackling romance, racism, violence, the reality of the remake, plus a whole bunch of other topics: Doug is going to explore cinema in a way you've never read before.
Reader favourite, The Secret Squirrel, cracks some more nuts over his/her favourite (and not-so-favourite) films here at the site, as well as the famous Comment Of The Week, which continues weekly here, on Sunday afternoons. The Secret One is currently on hibernation holiday, but will return on January 11th.
Coming soon to his very site, I take a long, hard look at the spectacular Lord of The Rings trilogy, from director Peter Jackson, as well as the Ralph Bakshi animated version, plus the differences between the Theatrical and Extended versions of Jackson trilogy. It's taken a while to come together, but I think the end result will be worth your time to read. That's later this month, here at fernbyfilms.com.
Also in January, we take a look behind the scenes of the Schoolyard Justice DVD, which will be released towards the end of the month. Filled with special features and great bonus material, you'll be surprised at just how much work has gone into this little project. Keep an eye out for this later!!
We're also working hard on the Star Wars Legacy reviews, which are shaping up for debut here at the site later this year. I've asked Poida to help work on these, and we're currently assessing our options on the 6 films in the live-action SW saga. More info on this will be posted in the months ahead.
The nest major release from the Fernby Films archives is the Warwick Twelftree directed Sonfest 2002 doco, highlighting the fun and frivolity of journeying to, and experiencing, one of Australia's great Christian music festivals. Filmed in, as the title suggests, 2002, it's a sweet little look back in time, online in the last week or so of January. We'll firm up dates later.
I'll be continuing my adventures in film-fighting with more articles written for our good friends across at moviesmackdown.com, a US based website run by Hollywood screenwriter, producer, legend etc etc Bryce Zabel. It pits one film against the other to see who'd win… as long as the gloves stay on. I've already done a couple of articles for them, if you've got a spare moment, flick across and check them out. I've put a link to moviesmackdown.com down in the "My Links" widget in the sidebar. I'm currently working on a Matrix/Equilibrium article for that site at the moment, so hopefully soon you'll see the fruits of my labour online again.
We also look forward to more regular contributors coming on board, as we seek to offer you, dear reader, the best possible place to find all your film reviews.
But don't worry, all your regular daily posts will continue unabated here at the site, as we look forward to our second full year of operation. Register yourself to ensure you are kept up-to-date on every single post, as it comes online! Or, even simpler, click on the RSS feed in the sidebar and you'll be updated each time the site is changed. It's the easiest way to stay informed with everything going on here at the site.
You'll notice a little change on the site has taken place in the last few days, primarily the advertising banner at the top of the page, highlighting upcoming stuff. It was cluttering up the sidebar to the right, so we diecided to test run it above the posts for a while, see how it flies. And our other articles, highlighted in the sidebar, are now fully clickable, taking you directly to the review/article in question. You can still access all our reviews via the Big List page, but every so often we figured we'd highlight some popular or lesser known stuff we've kept in the vault for a while. We'll have a regular Spotlight on a past article, at the top of the sidebar, plus links to some of the most popular articles on the site, based on Google's viewing numbers. There'll also be stuff to Keep An Eye Out for, such as the upcoming Doug Shearer articles, major reviews and even articles we don't quite know about yet. That's why we want you to keep an eye out for them. You just never know when they'll hit our frontpage!
On a more reader-friendly level, we've taken to justifying the text on the site for better screen size reading. If you change the size of the screen, the text will remain justified to each edge of the viewing pane, reducing eye-strain and making our website as good for your eyes as it is your brain! We'll slowly go back through past articles and reviews to change them over as well, but this will take a little time, so don't expect it all in a rush!
Over at Fernby Films headquarters, I start pre-production work on Urban Golf, with the script and other tid-bits being worked on over the course of the next 12 months. DVD Editions of Archive material will be created for those interested, and available online later in the year.
There will no doubt be plenty of co-productions with Grey Phoenix Productions as well, with a few interesting idea's in the pipeline. Keep an eye out for updates on those. Something about lightsabres might just interest a few of you…. hmmm….
The regular monthly polls keep coming, so keep your voting finger on the pulse with all the latest stuff! It's good to know what our readers want to see, what they think…. you know, feedback is vital to keep this site changing and up with the times!!
Drop us a comment or two, we love hearing from our readers, let us know what you like to watch, what you hate, and whether you disagree with something we've said.
Remember: stay strange, be different, make a difference!
Rodney T – Director, Fernby Films.
Who wrote this?