This Week on fernbyfilms.com – 14/9/08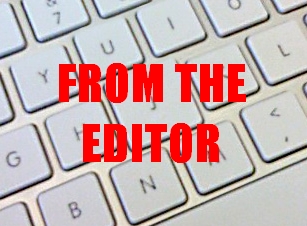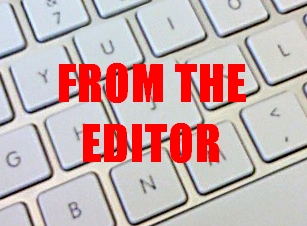 This weeks reviews are a mixed bunch.
First, we kick off with 20th Centurys Fox's follow up to Ice Age, Robots. Charming little animated film, I give this the rundown and tell you whether it's worth watching. Off to the Oscars after that, with Amadeus coming in for scrutiny. Was it deserving of the Best Picture gong for '84? You'll have to read on to find out. Plus, the scarily creepy Vacancy gets a run, making sure you don't look at seedy, run-down motels the same way again.
Not a lot on offer this week, although there's a very good reason for that.
Now, I wanted to take a little time to mention some big stuff coming up here at the site! Next week, we commence Worst Film Week, an entire week devoted to the worst films of all time. There may be some surprises…. but then again, some you may guess. It's six days of utter crud here at fernbyfilms.com! I have asked our regular contributors, as well as a couple of special guests, to come up with the films they consider to be the worst films ever seen. Let's see if your choices match ours!
Then, the week after that, we release a new 4 part series on film, DVD & high definition technology that's been months in the making! Widescreen – Can I Get A Cream To Make It Go Away? It will hopefully answer some of the more common questions about all things film, DVD, home theater and everything to do with movies! We take a look at the misconception of aspect ratios, the latest in high definition technology, what to look for when purchasing your new home theater, and some other advice to boot.
I also want to give you some advance warning about October. No, it's nothing bad, in fact, we reckon you'll enjoy it! Fernby Films has been working hard behind the scenes to delve into the archives to present some early films and short subjects you may not have seen for a while, if ever. From Hello Annabel, to Back To The Stix, all your FF favourites (and some you may not have seen) will soon make an appearance on this site. Presented in easy to watch segments, Hello Annabel will make its web debut in October, right here at fernbyfilms.com. For those who haven't seen it, or those who haven't seen it since it debuted in 2001, this will be your only chance to reminisce with us as we go back in time to Fernby Films early days.
Of course, this major presentation will kick off a year long effort to bring you all of Fernby Films stuff on this website, including Alien IV (yes, that one) as well as the original Thrash Bus, and all your favourite FF projects. Still, there'll be more information on this later next month. It's going to be huge!
Anyway, keep your nights free, because there's plenty coming up here at fernbyfilms.com! We hope you enjoy it!
Rodney T – Director, Fernby Films.
Who wrote this?