Movie Review – Blood Diamond
Superb film, realised wonderfully by a top line director, and three powerful performances by the key cast, make this a truly remarkable, and extraordinary, film. A must see.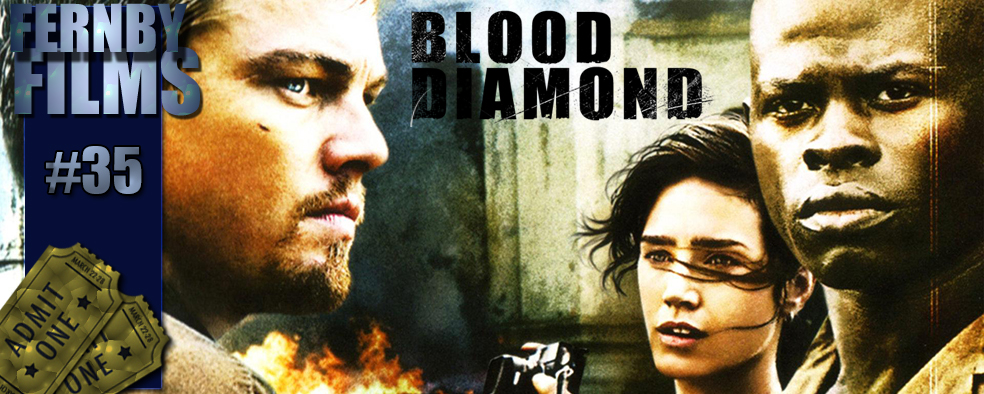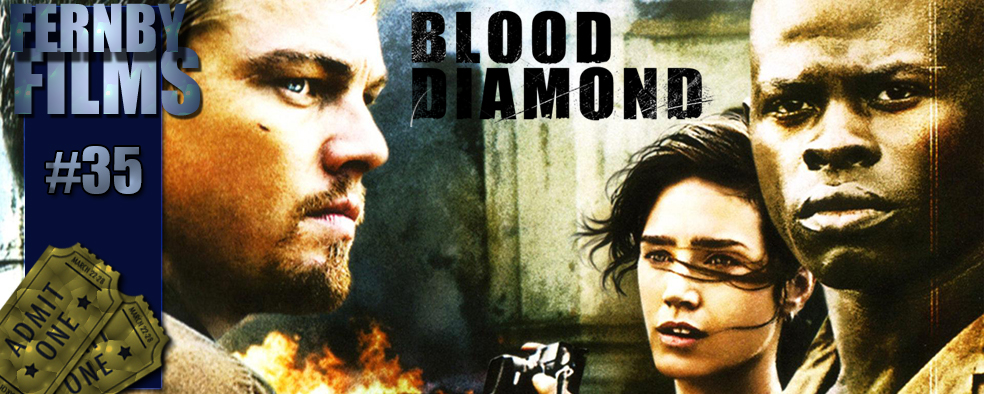 – Summary –
Director : Edward Zwick
Year Of Release :  2006
Cast : Leonardo DiCaprio, Djimon Honsou, Jennifer Connelly, Kagiso Kuypers, Arnold Vosloo, Antony Coleman, Jimi Mistry, Michael Sheen, David Harewood, Benu Mabhena, Anointing Lukola.
Length :  143 Minutes
Synopsis: Blood Diamond is a scathing look at the conflict diamond trade throughout Africa, and one man's desperate search for his kidnapped son, leads him into a partnership with a lonely, isolated diamond smuggler.
Review : Superb film, realized wonderfully by a top line director, and three powerful performances by the key cast, make this a truly remarkable, and extraordinary, film. A must see.
***********************
Superb, sprawling South African epic set against the backdrop of civil war within Sierra Leone and the chase to find conflict diamonds, Blood Diamond is most certainly one of the best films of the last few years. Blood Diamond features a top class performance by Djimon Hounsou (who was nominated for an Oscar) as a father who is separated by his son after his village is attacked. Leonardo DiCaprio, also nominated for an Oscar in this film, is simply superb as a South African illegal diamond smuggler, who wants Hounsou to lead him to a large, pink diamond buried in the jungle somewhere. Along the way, they come across a reporter, Jennifer Connelly, who slowly gets some emotion out of DiCaprio's normally stoic soldier type.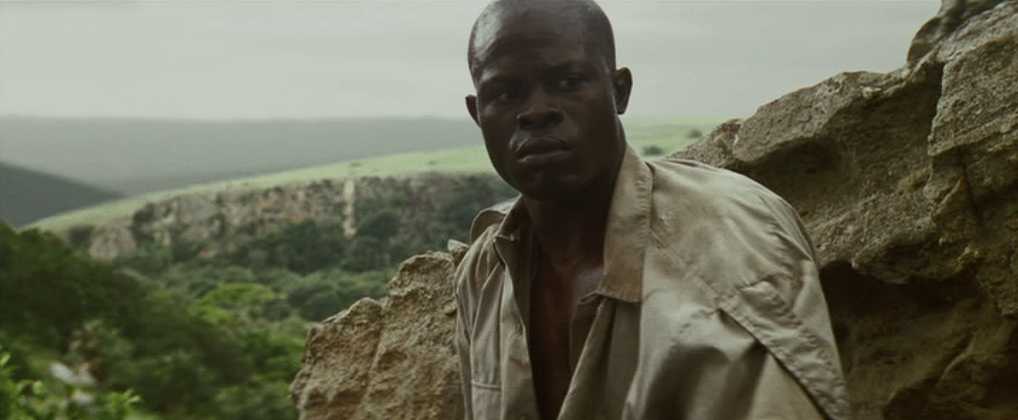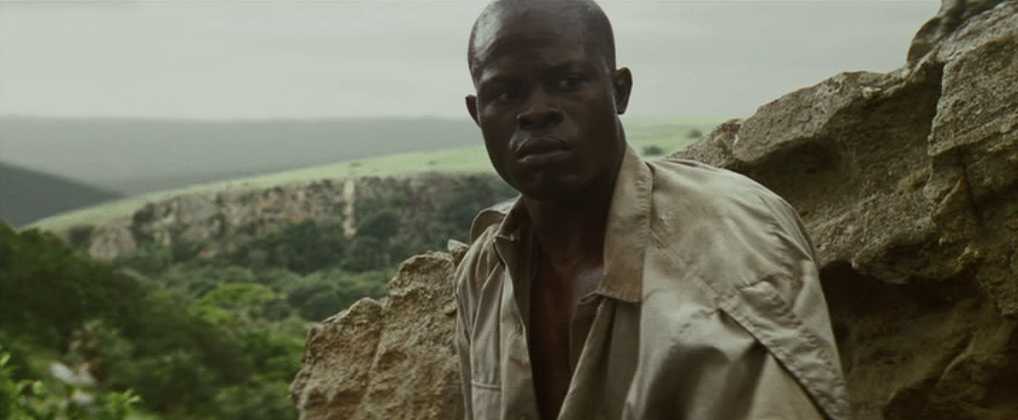 Blood Diamond is a "message movie" that wears it's heart on it's sleeve. The illegal trade of uncut conflict diamonds out of Africa to the western markets of England and the US, is one that costs considerably more than the diamonds do themselves. With people being killed and put into slavery in order to obtain these diamonds, which in turn fund militia and illegal arms trading, Blood Diamond is an eye opening indictment on corporate greed, systemic failures within the global law structure, and the reduction of people to the rank of mere commodity.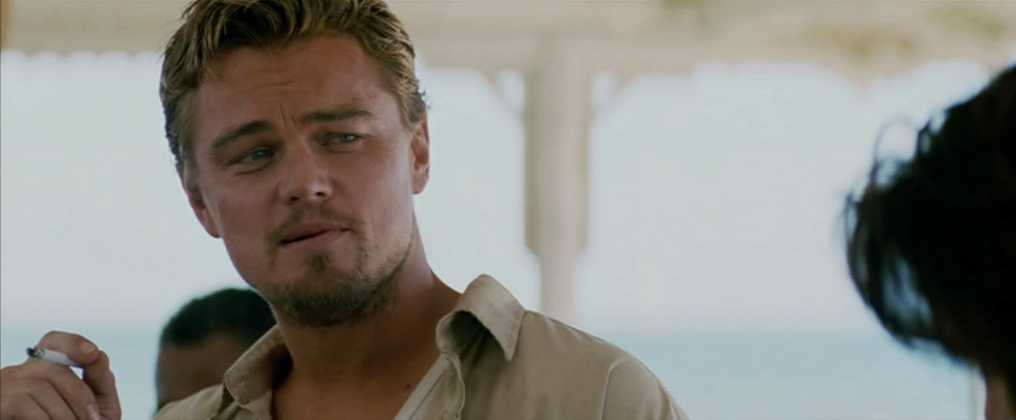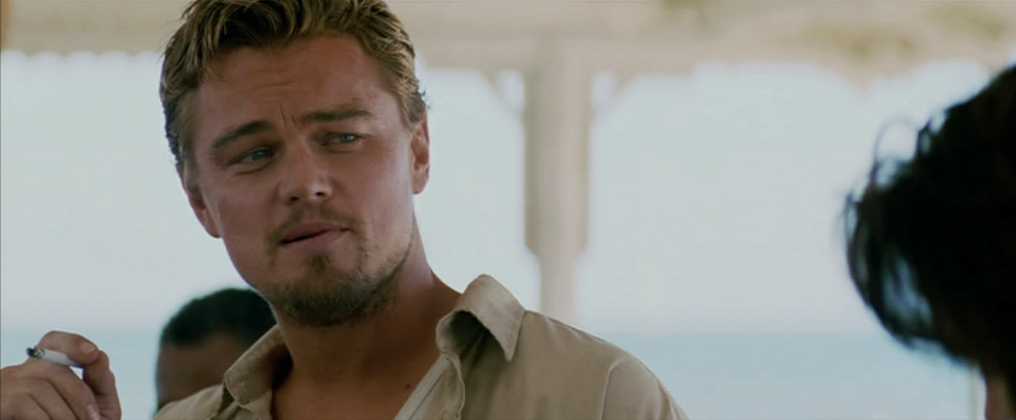 Directed by Edward Zwick, a filmmaker I have always admired for his thematic films, Blood Diamond takes us across virtually the entire continent of Africa as the politics and subterfuge play out. Violent and bloody, as well as being tender and emotional, the film is simply a good story, well told. No matter how you abhor violence or the abuse of people with nothing by those with everything, this is a film you simply must see regardless. Zwick's previous films like Glory, Courage Under Fire and The Siege, show us that he's not a director afraid to tackle difficult and frightening subject matter. The Siege, in particular, made prior to 9/11, is one of the most horrific films ever made for its accuracy of predicting what would happen once a terrorist attack on New York took place.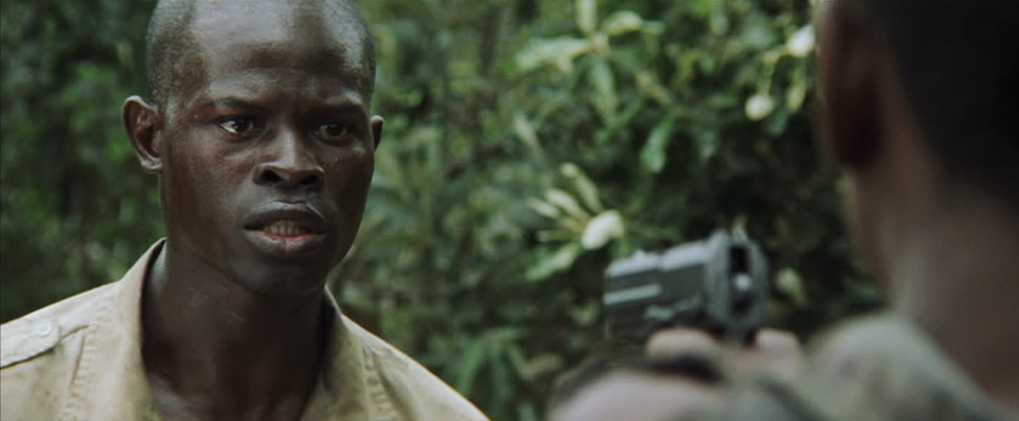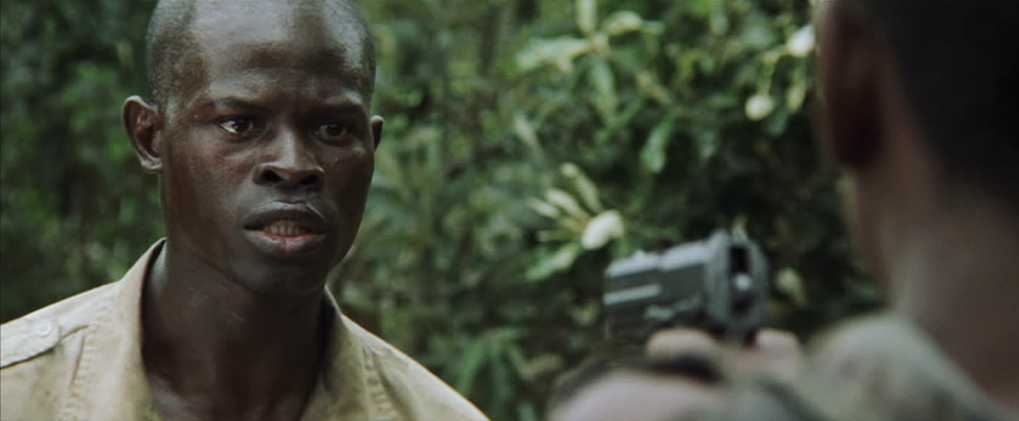 Of course, for every Courage under Fire, there's a Legends Of The Fall and The Last Samurai, both not quite in the same league as The Siege or Blood Diamond. Zwick is a filmmaker of masterful ability, his framing and style are as wonderful as his more well known contemporaries. At once a superb action director as well as directing searing dramatic power from his cast, Zwick is simply mesmerizing in his ability to draw out a story from seemingly un-filmable subject matter. There are several gun battles throughout Blood Diamond that are staggering in their execution and power, and Zwick seems to handle it all with a sense of calm and resoluteness that's magnificent to behold.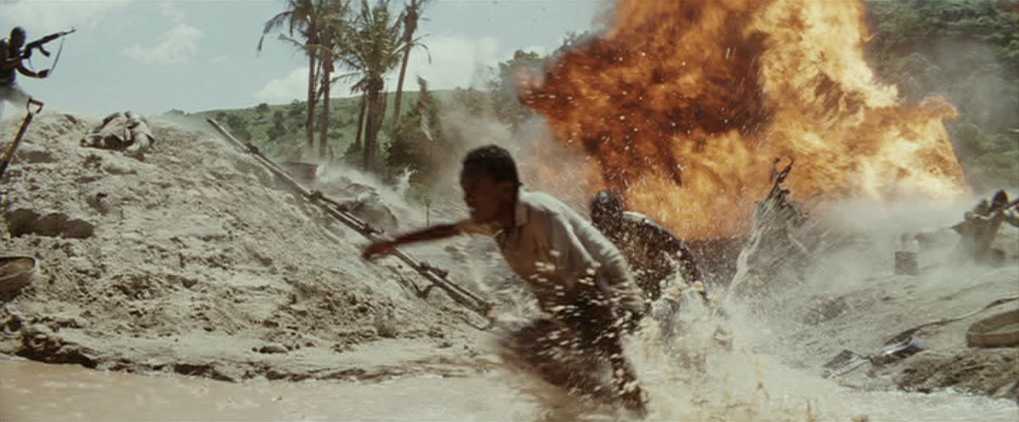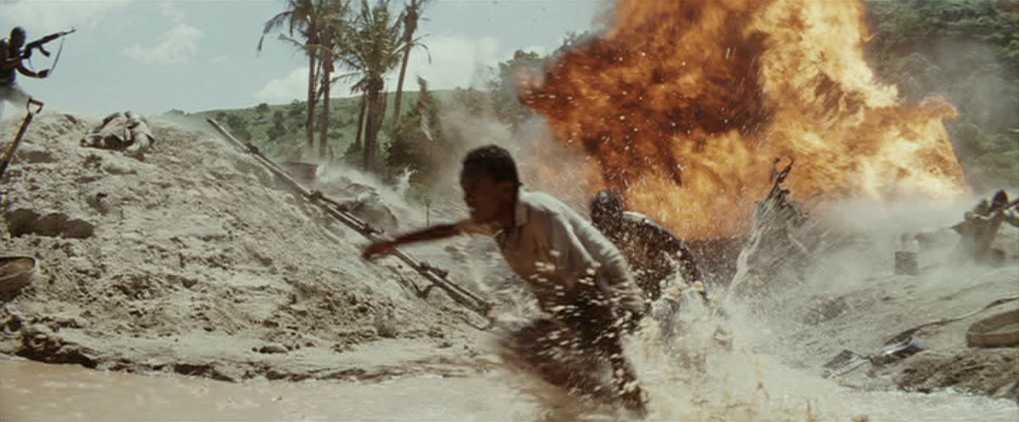 First, the positives. The cast is faultless, especially Hounsou, whom should have won the Oscar with this raw, brave performance that is akin to that given by him in Amistad ("Give us our free" still reverberates in my mind's eye). His passion for his craft make Hounsou a genuine star actor in my eyes, and his commitment to a character simply cannot be faulted. DiCaprio, whilst also a character actor from way back, to me plays second fiddle to Hounsou, although that's perhaps a slight on my behalf, as he is also genuinely excellent in his role as the uncertain smuggler. His South African accent is perfect, with little to no lapses as far as I could ascertain. Connelly, while excellent, doesn't have the emotional range to go with either of these actors, and is relegated to merely a great performance instead of an brilliant one. Special mention must go to the child actors on this film, who must have gone through so much to play the roles. They are obviously local talent and probably not even professional actors, yet they manage to give off better performances than many younger Hollywood actors who get paid much much more.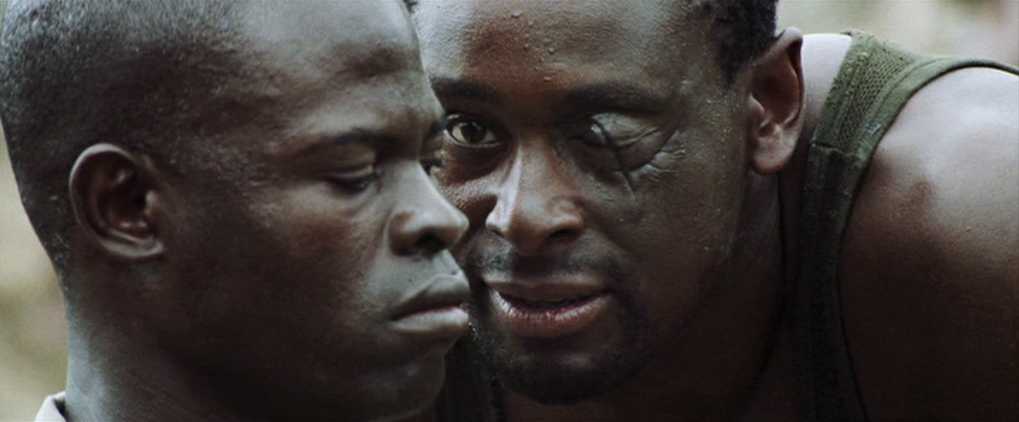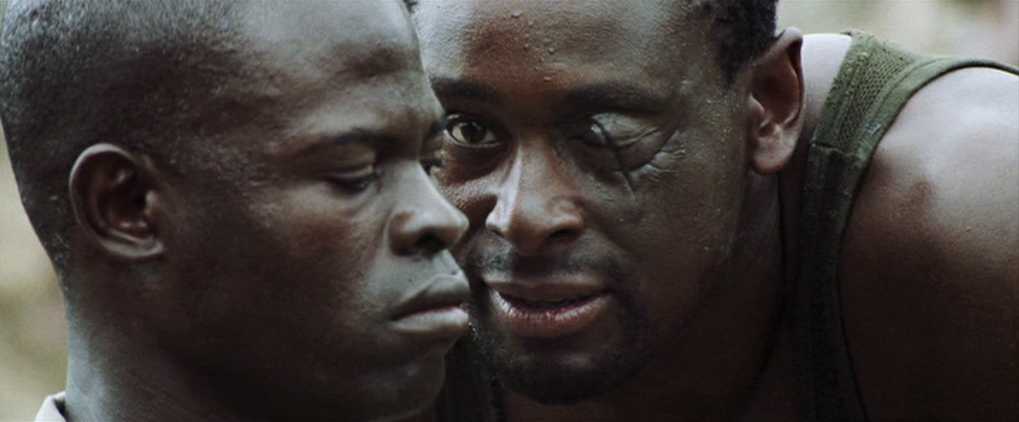 The action scenes are stunning; they are breathless in their ferocity and frazzling in their execution. A street battle in particular which sees DiCaprio and Hounsou scrambling for cover as armed rebels shoot everything in sight is of particular mention as among the very best you'll see, something akin to the street scenes in Black Hawk Down. The finale, a large scale assault on a mining operation deep in the jungle, is all flash and bang, capturing the fury of the situation perfectly.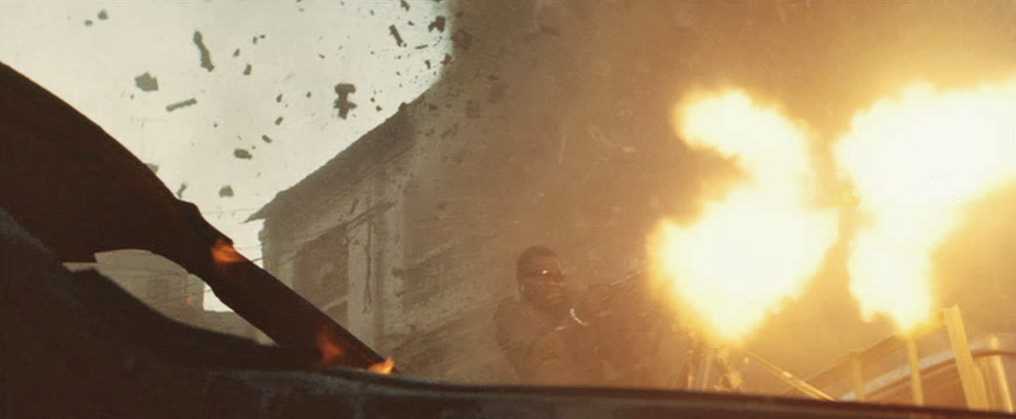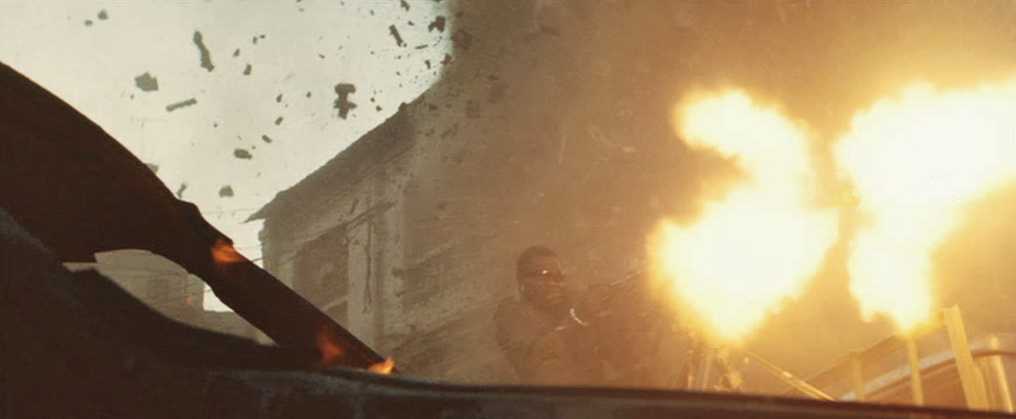 Zwick isn't afraid to show violence as it should be shown: violent. Bodies and limbs are hacked up, blown apart, shot, stomped and generally portrayed the way it needs to be in order to get the message across. No punches are pulled in this regard, although this in no way should stop you from seeing this film. The violence on screen is surprisingly contextual, and in the way the story is portrayed, you need to see this in order to feel the anger, the hatred towards the situation the same way I did. Children are trained as killers, and mow people down with automatic gunfire as they flee… women, children, the crippled and infirm… everything and everyone is annihilated in a hail of gunfire. Why show this? Because until the western world sees what it's diamond fixation is actually doing to people in these countries, it will never stop.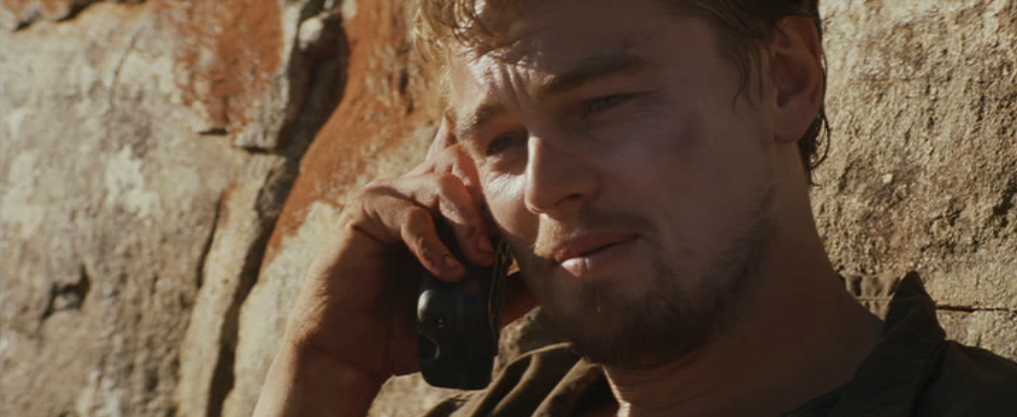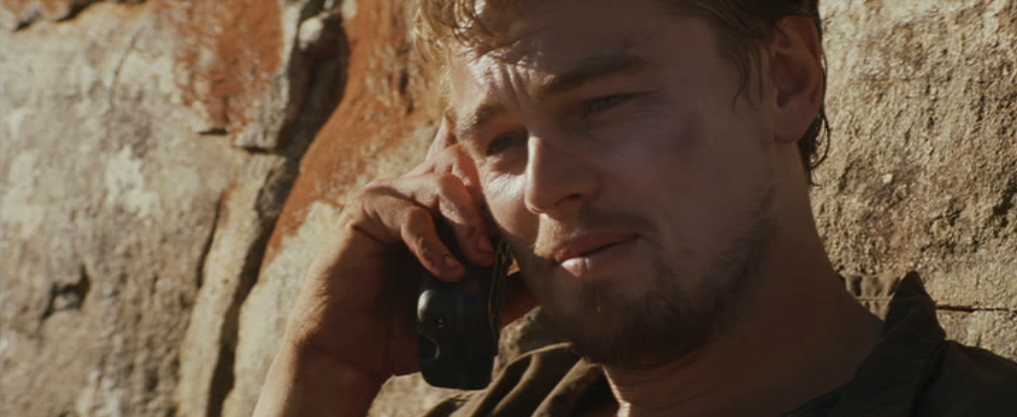 Now for the bad.
There simply isn't any.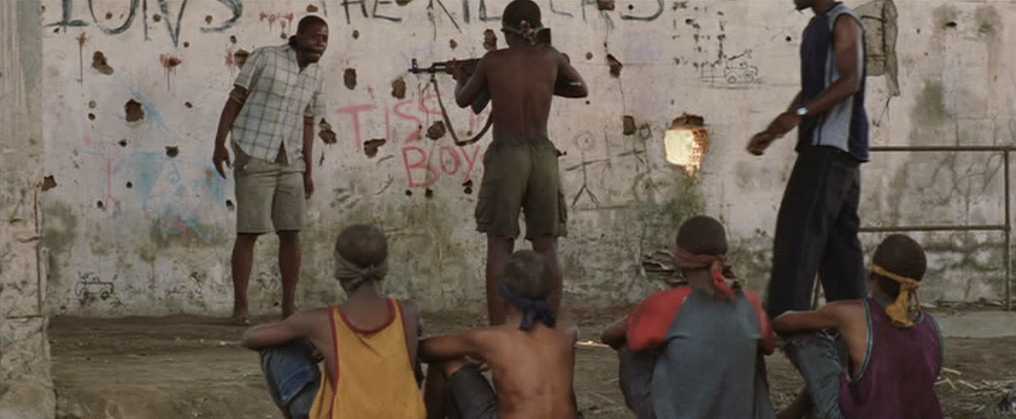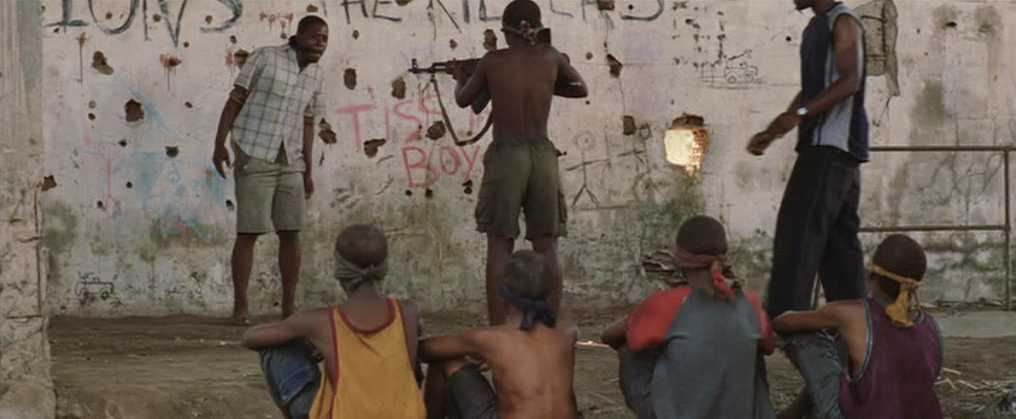 Blood Diamond is one hell of a film. There's no other way to describe it. For Hounsou's amazing performance alone you'd have to go a long way to see better, add to that a true star turn by DiCaprio and some wonderful cinematography, and you have a superior film that shows just what kind of filmmaker Edward Zwick truly is. Awesome. This film is mandatory viewing for anybody who wants to watch a great story, well told.

Related articles
Who wrote this?