Movie Review – Schoolyard Justice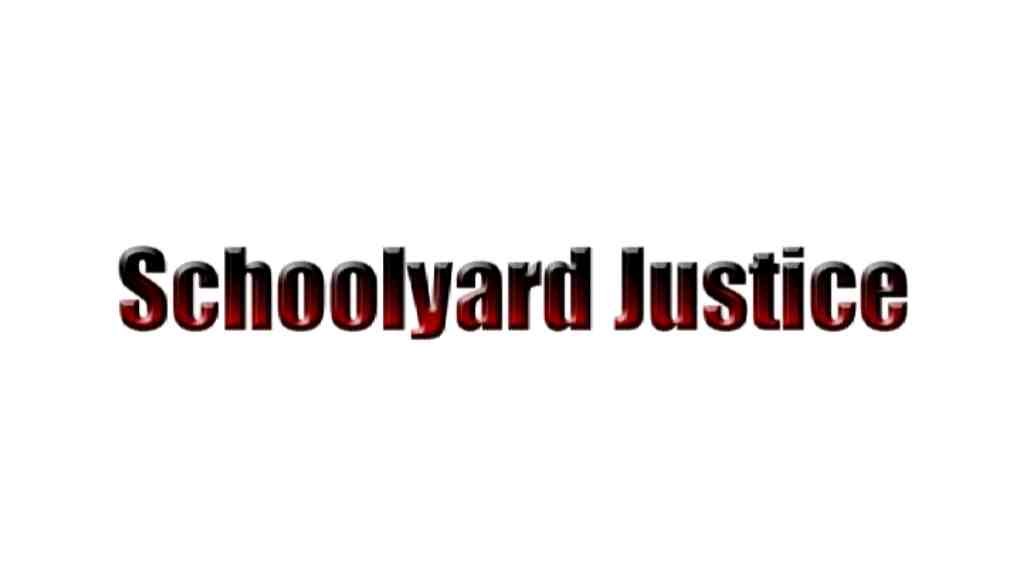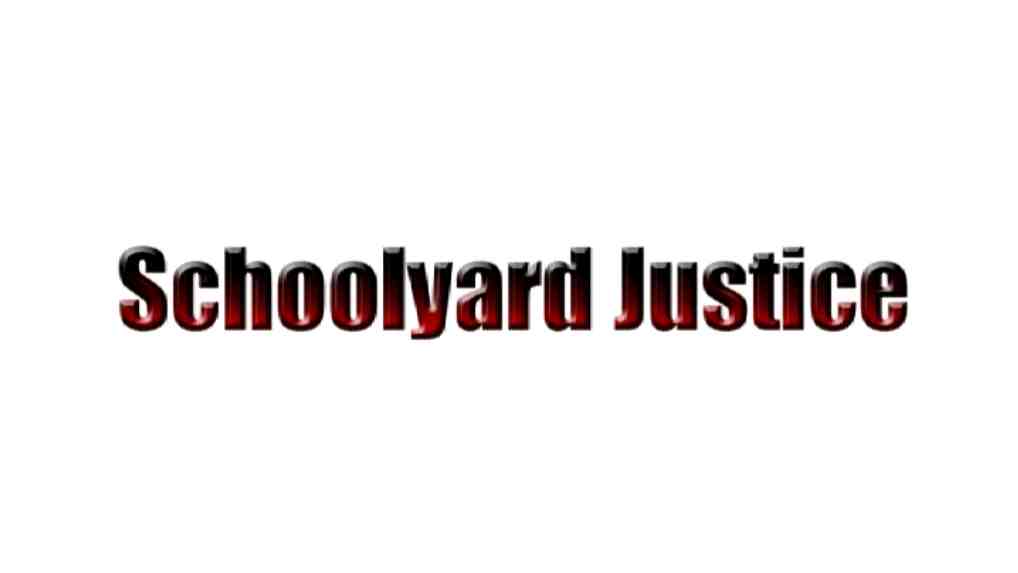 In a world of corruption and violence, bad news is not hard to understand. Every day, we hear of unanticipated bashings, armed robberies, international wars and crimes against humanity so much so that it has become a part of our everyday lives. I, like many of my fellow western world friends were priviliged enough to attend a facility that fills the minds of our nations youth with knowledge. Knowledge that can build and create, imagine and achieve goals that would seem unreachable to even the most successful of fathers.
That's right ladies and Gentlemen, I attended a "school".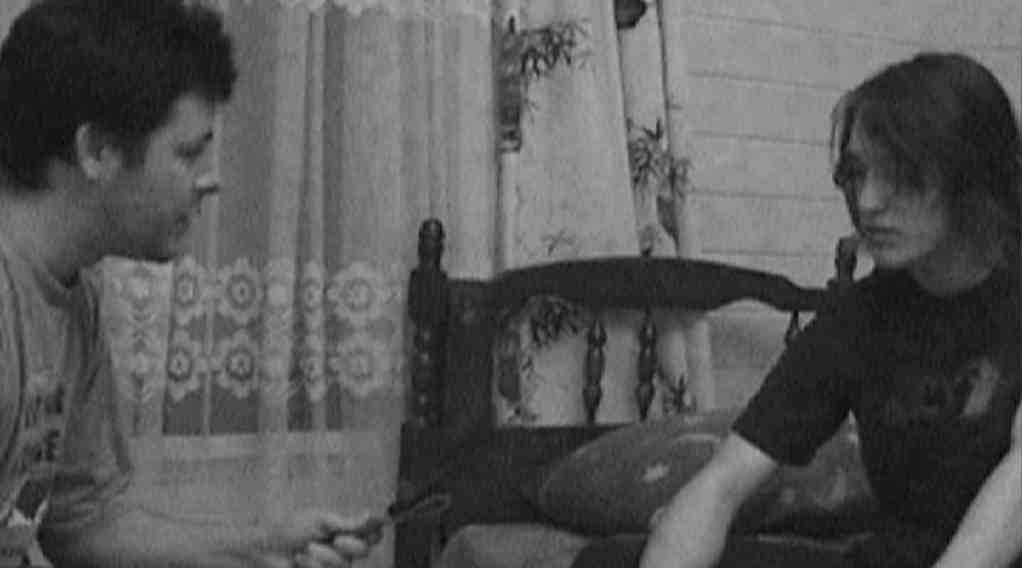 Schoolyard Justice is a film directed by Rodney Twelftree and produced by Michael Kubler.
I was nervous when first watching this film given that Rodney is a close relation of mine, and based on past movies which he has directed my expectations were quite low. [Gee, thanks! – Ed.] I knew that he had gone to great effort to direct a film with proper actors, music, sound and make up and I was afraid that he had done so only to produce a B-Grade flick with a paper thin plot that could only be described as "better than Thrash Bus 2".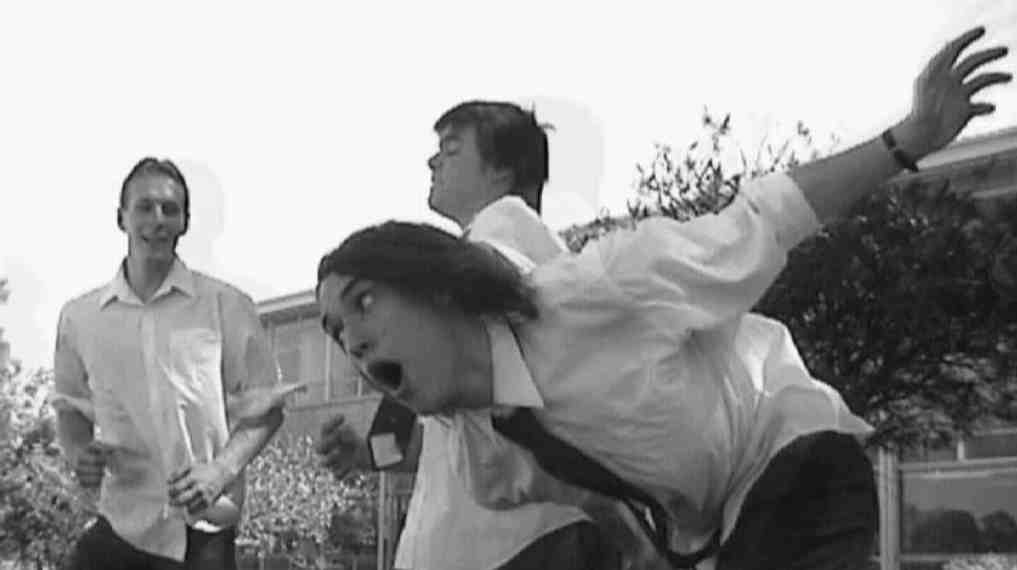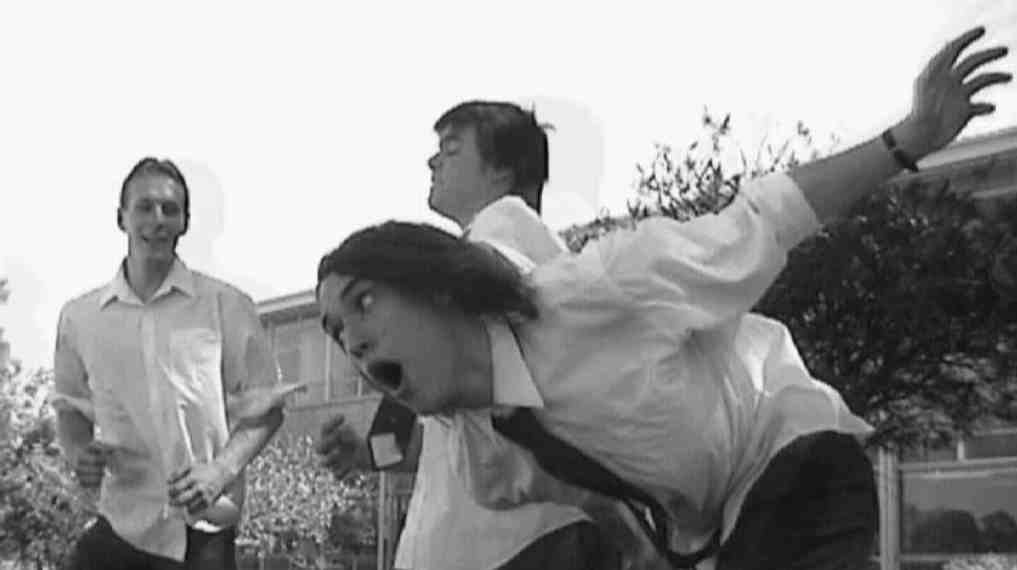 My fear would be far from realised as the production that unfolded before my eyes is a professional collection of fantastic camera shots held up by a deeply moving, thought provoking story which more than achieves it's goal, leaving me at the end of the film boasting "I know the director, he is a close relation of mine."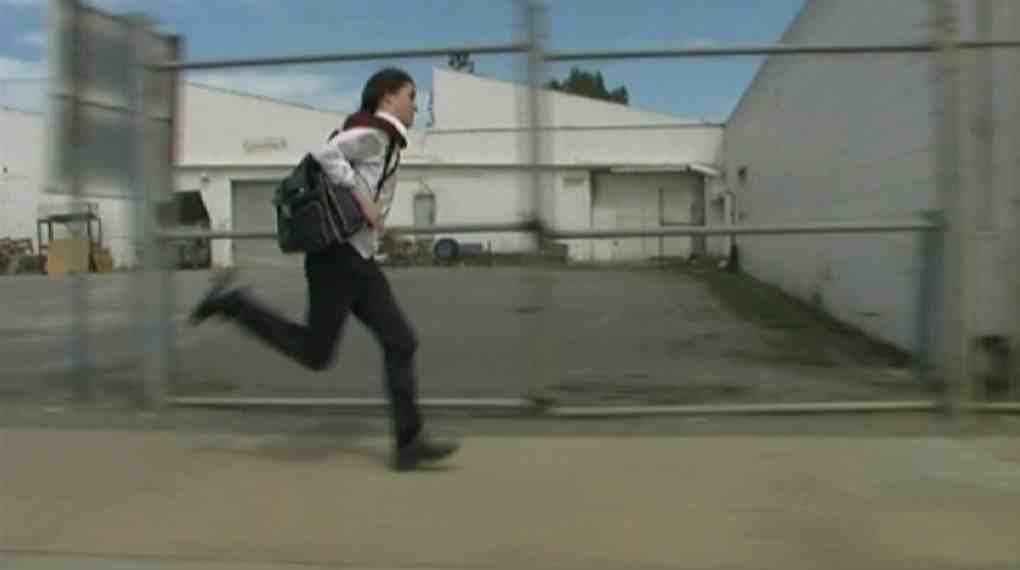 Together, Fernby Films and Grey Phoenix Productions have set this movie so that every man or woman can relate to it. Using the opening credits to instantly draw in each and every member of the audience using a scene which every Australian has once in their lives been a part of, The walk home.
We are introduced to the characters quickly, and we know everything about them by the time the action kicks in. Granted there are only 2 main characters for the duration of the 11 minutes (not including cameo's from both the director and the producer).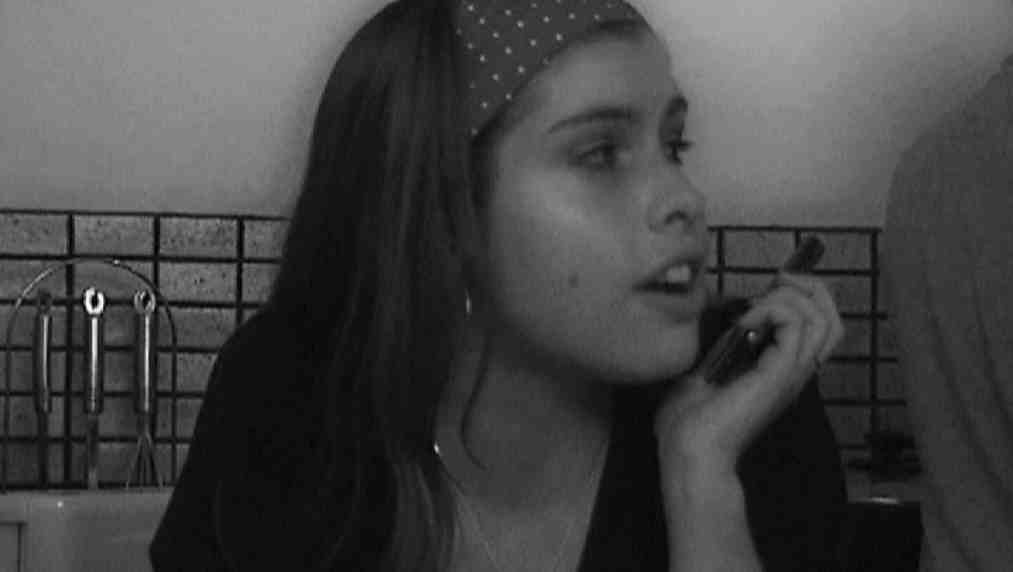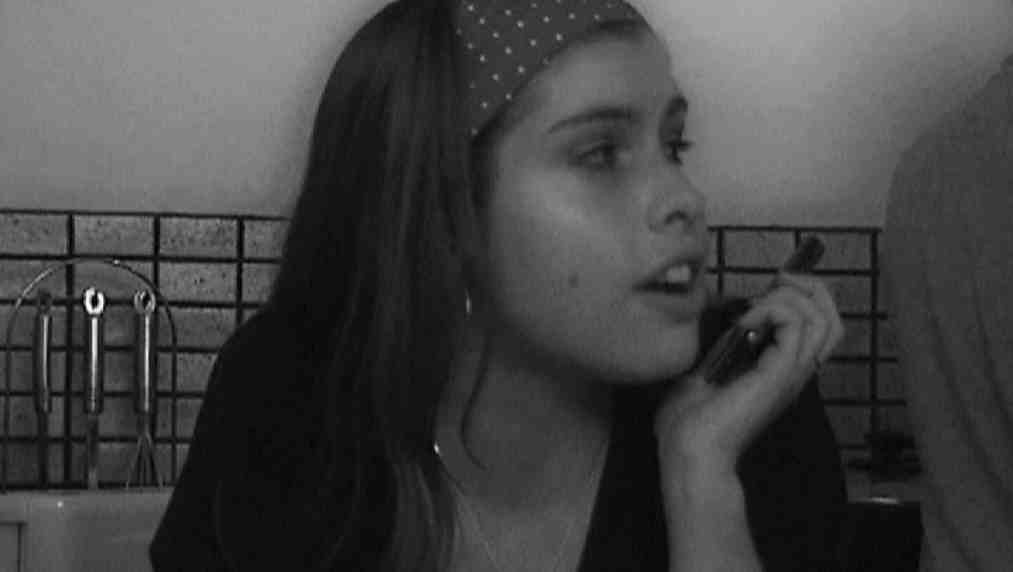 What unfolds over the next few minutes is a cinematic masterpiece that has been snapped together by a director who has a clear love for down-to-earth storytelling through film. It pleases me no end to see a project in which both the actors and the director invest into this film some good old fashion hard work where we can feel the tension between the bully and the victim, and the urgency in which this chase is portrayed. There is no Blair Witch Project camerawork or The Fast and The Furious-eye candy which would normally raise the question "wow, I wonder how big their computer was"; nope, nothing but a good heart-beating, gut-wrenching foot-peddling running chase, combined with steady camerawork in a carefully cut together sequence to draw you in and make you part of the story. Let's not forget the aptly composed music (created by Ryan Kris), which complements each and every turn of emotion through each twisting evasive manouvre. For a man in a backyard with a mixer and a few musical instruments, Ryan has been able to mould the sound into the movie to enhance and build the story whilst never being overbearing.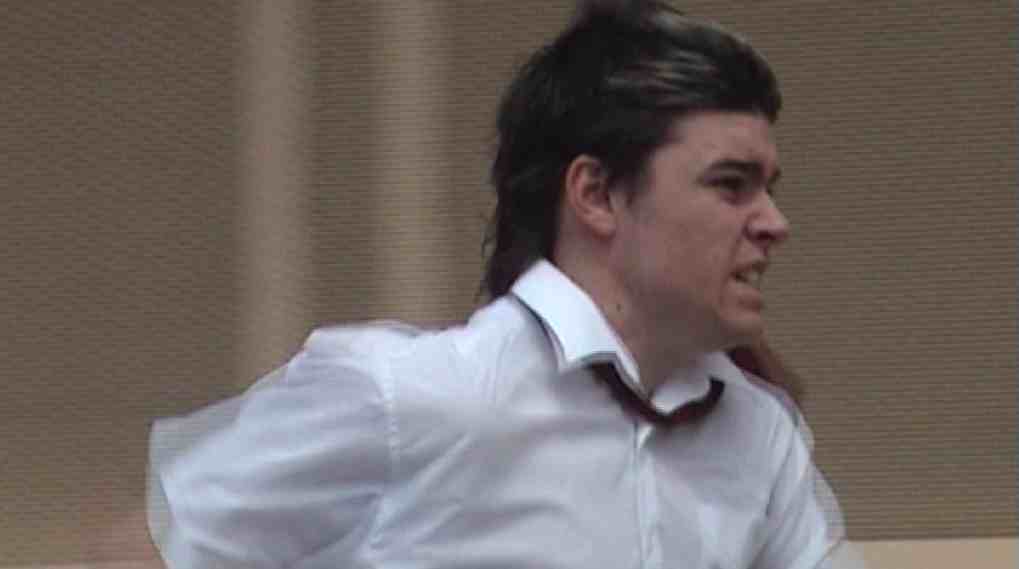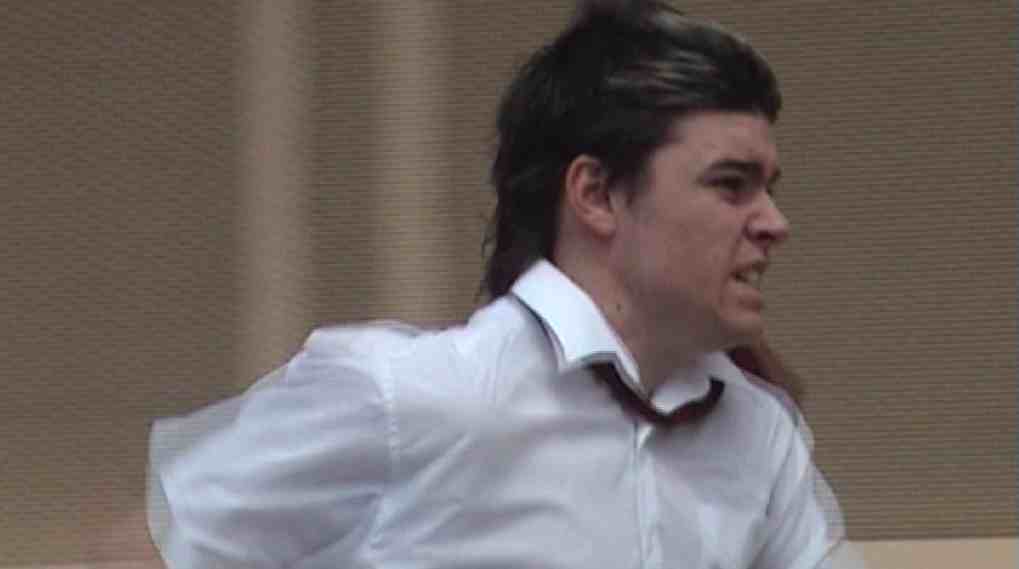 Whilst this movie is a credit to the people involved, my keen eye did notice a few flaws which by no means take away from the film. In some camera shots, continuity is lost regarding lighting and colours which did not match 100% both the previous and post camera shots and when Karl finally catches Jamie, the urgency to throw him around is lost not by a lack of energy through running but more with concern that he was "doing it right". Minor issues with sound mean that some of the dialogue with Jamie and his older brother is lost.
At the pinnacle of the 11 minute extravaganza, we are forced into a multiple-pronged fork in the road in which we are not given any clues as to what the moral, justified, or righteous decision should be. Fighting a battle within himself, we are invited into the head of Jamie, usually the victim, to play out each of these different paths which ultimately leads to a realistic yet grusome display of butchery which I find myself covering the eyes and ears of my 2 year old son.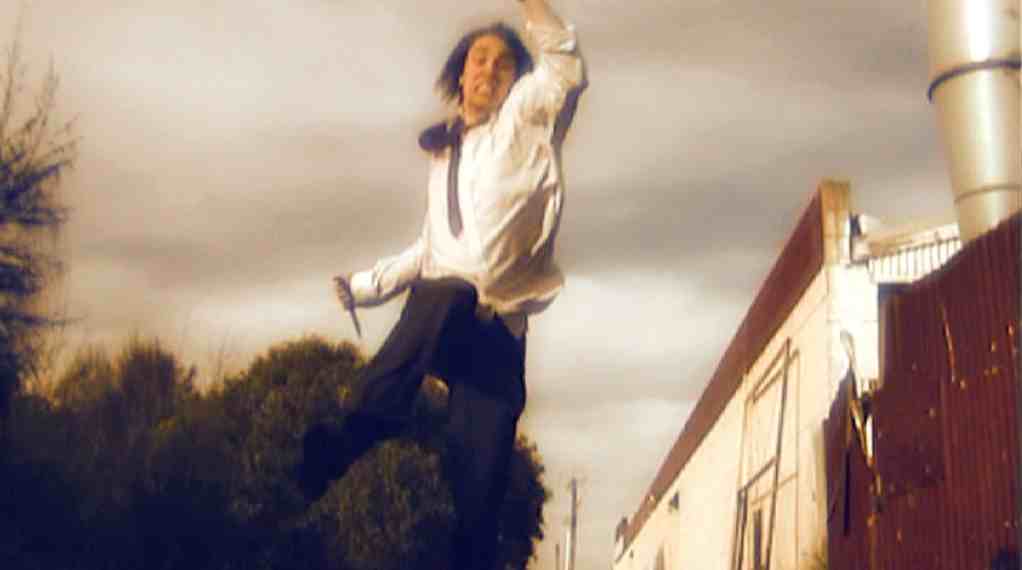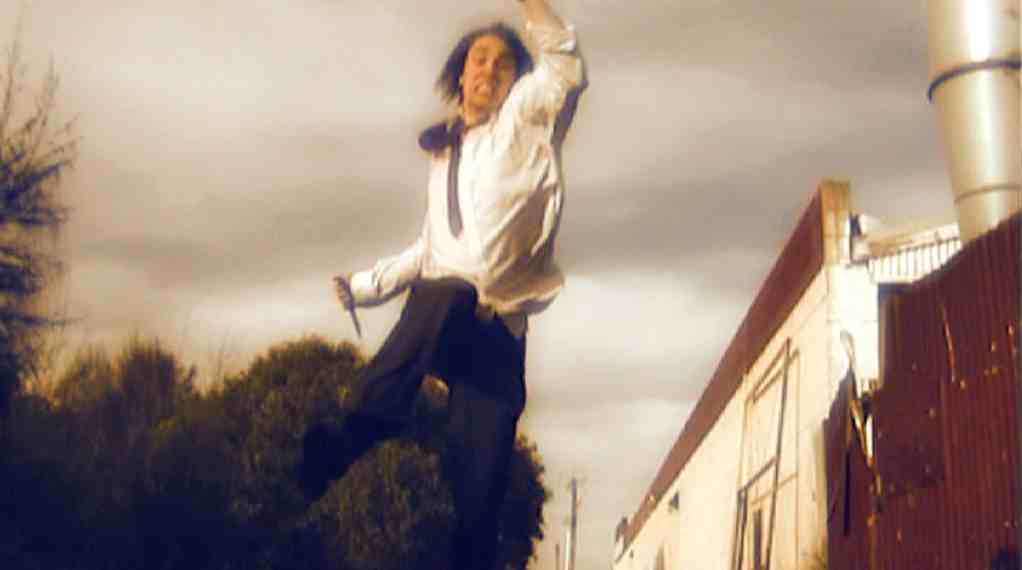 As the lights come on and the movie is over, we are left in a daze with a head full of thoughts; "is that the end?" "But what happened?" "What did he do?" leaving only speculation at what seems to be the aim of the movie: stirring conversation about what is the "right" thing to do mixed in with personal opinions of what each person would do if they were in a similar situation, or testimonies that play out each of the varied possible paths presented to us through Jamies thoughts.
That said, all that is left is "Bravo, Fernby Films, Bravo". This film belongs in schools! This needs to be shown to each and every person who is filling the shoes of the Bully! The person who exists in each school nationwide turning an institute of learning into a place of fear-squashing dreams and imagination.
A great showpiece to be used as a taste of what Fernby Films is capable of.
Rating:
Who wrote this?