I found the TARDIS – best two photos ever taken.
Just outside Earl's Court tube station in London, I came across a familiar sight….. well, familiar if you're a fan of Doctor Who. Like me.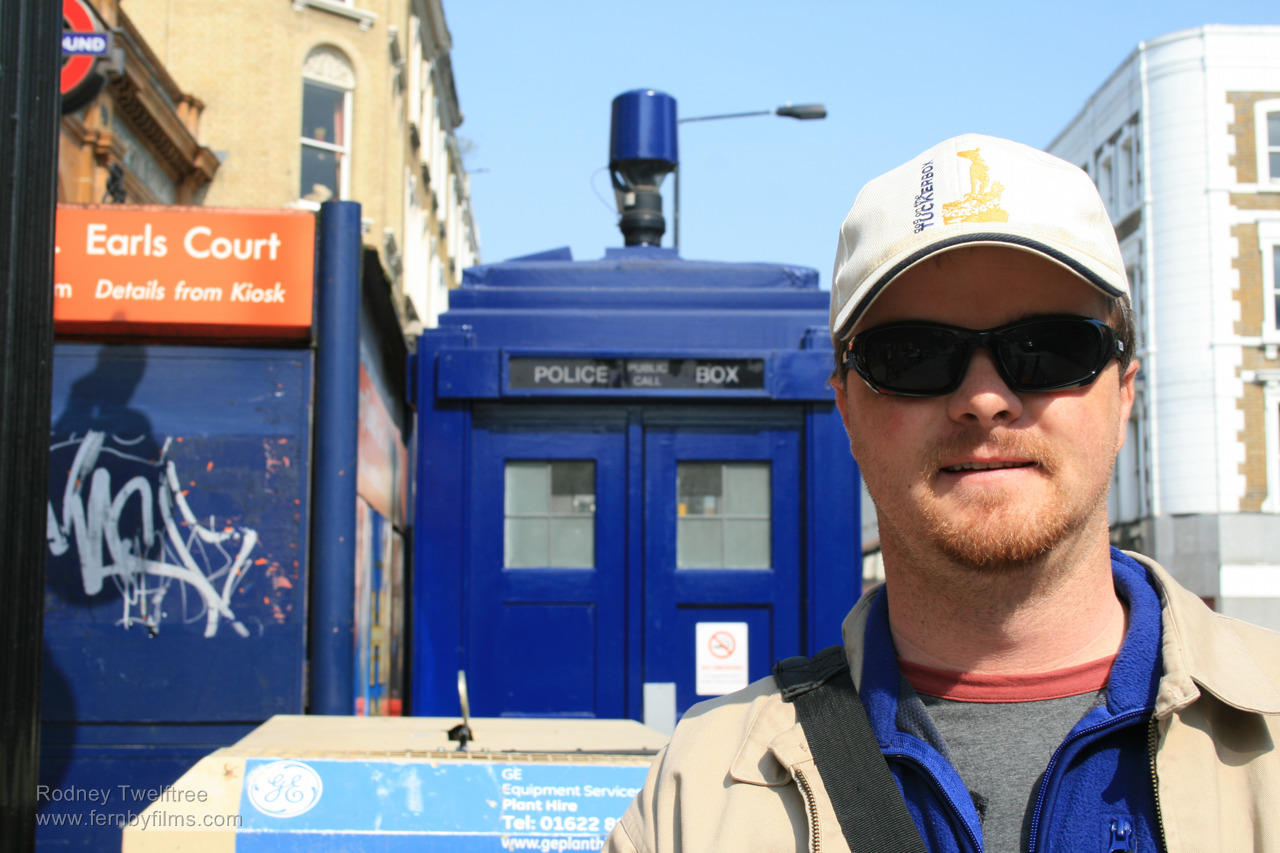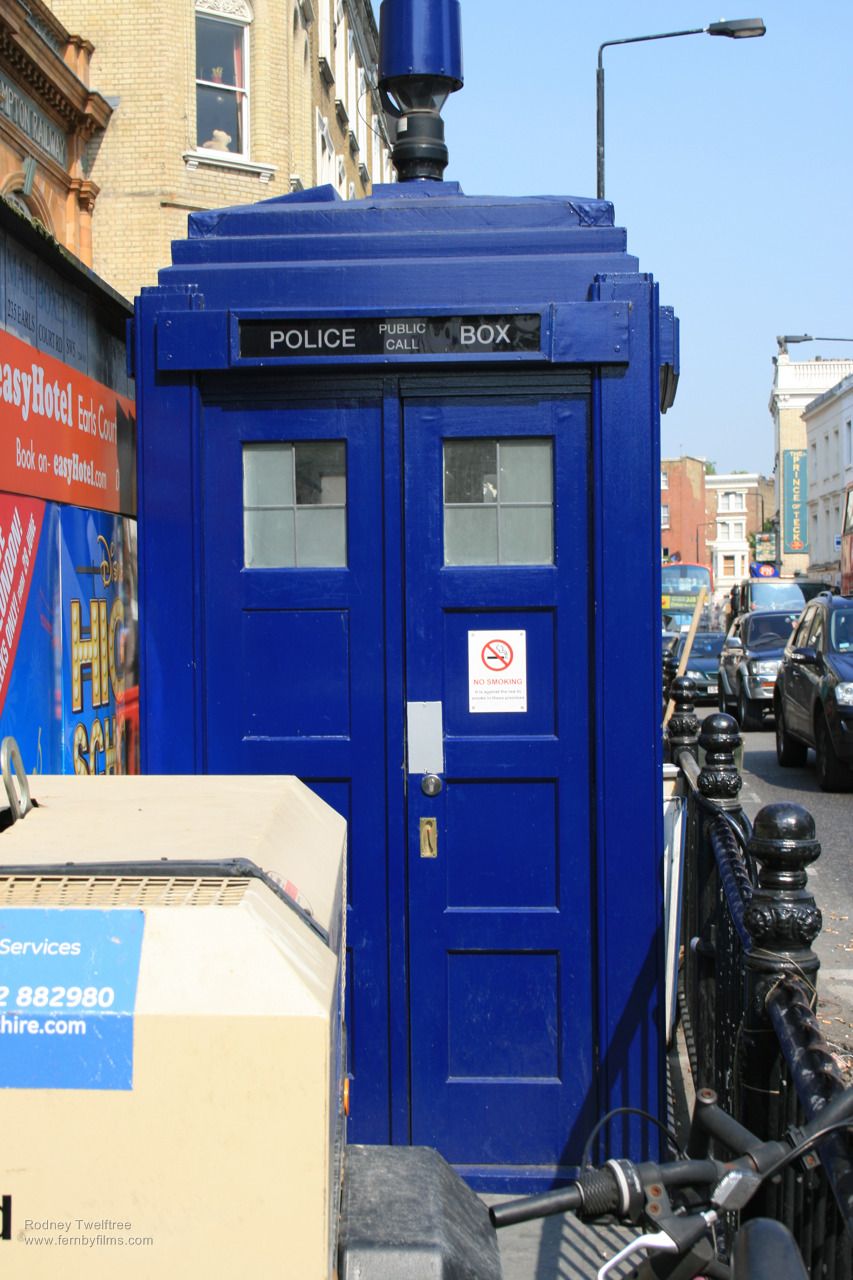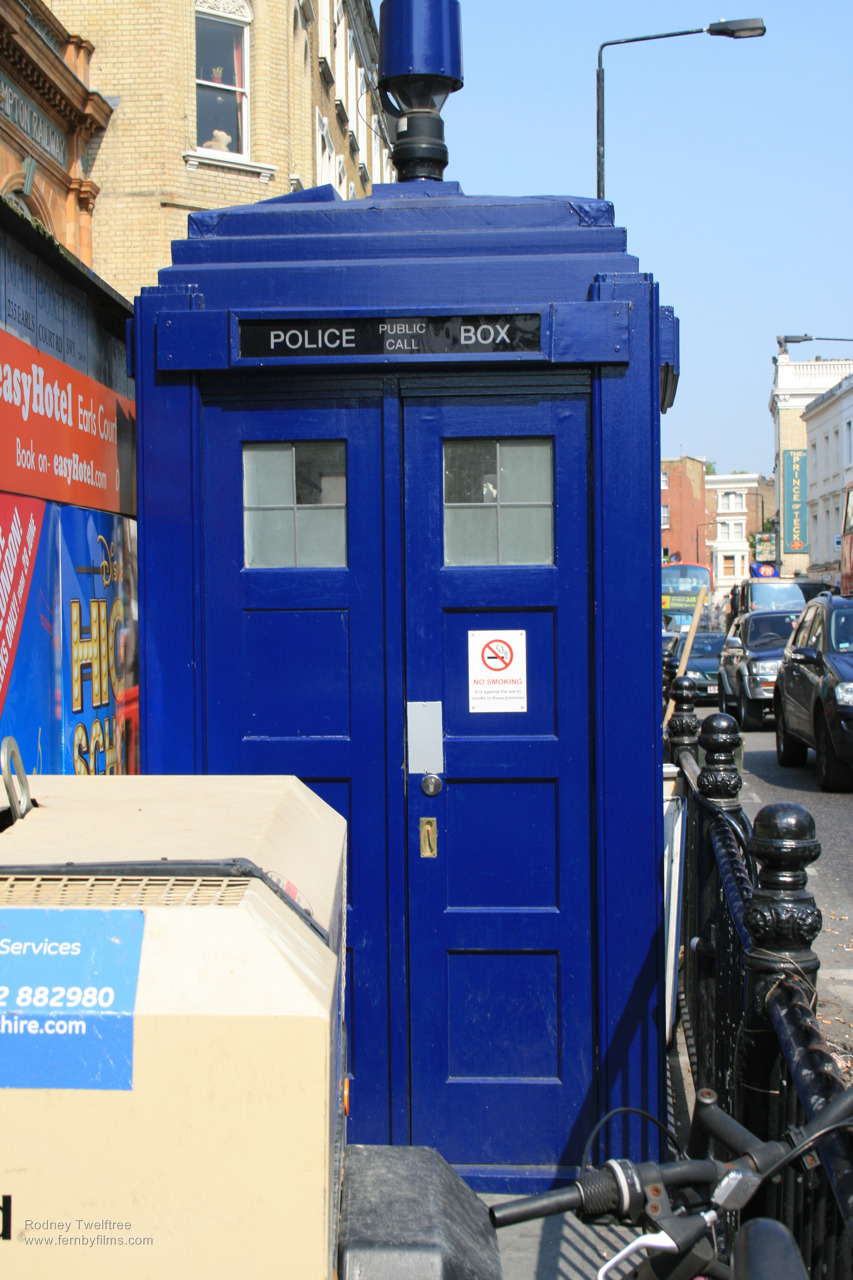 Unfortunately, the local council was repaving the footpath all around it, so a clear, unobstructed view was all but impossible; nevertheless, I got to see the TARDIS in real life!!!
And no Daleks to be seen anywhere.
Who wrote this?