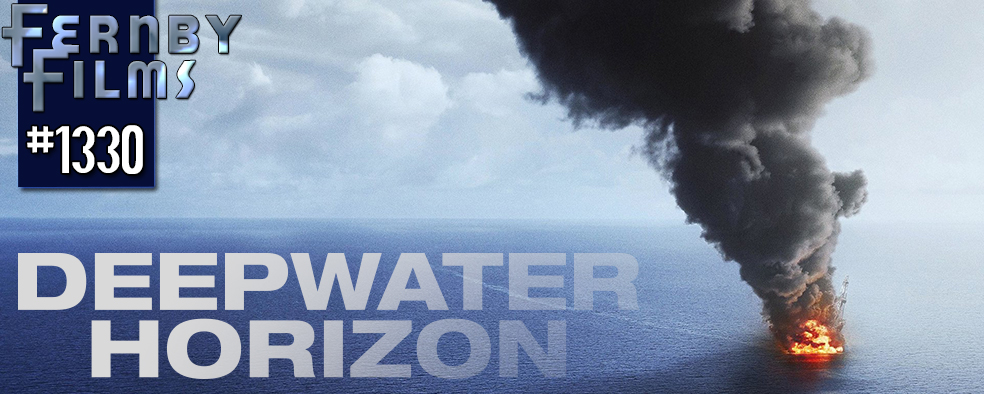 Director :  Peter Berg
Year Of Release :   2016
Principal Cast :  Mark Wahlberg, Kurt Russell, John Malkovich, Gina Rodriguez, Dylan O'Brien, Kate Hudson, Ethan Suplee, Trace Adkins, Brad Leland.
Approx Running Time :   118 Minutes
Synopsis:  A dramatization of the April 2010 disaster when the offshore drilling rig, Deepwater Horizon, exploded and created the worst oil spill in U.S. history.
*****
Consider this: one of the world's largest man-made environmental disasters, the Deepwater Horizon explosion, has to-date cost BP, the company behind the operation of the failed oil-rig in the Gulf Of Mexico, some $54 billion. The company's 2015 total revenue came in somewhere 6 times that amount. Meaning the cost of the Deepwater's failure to BP is barely a drop in the ocean (pun intended) for the massive conglomerate, and some would suggest that perhaps they should have been gouged more for creating one of the worst catastrophe's in modern history. Peter Berg's memorialisation of the Deepwater incident, in which 11 people were killed and millions of gallons of crude oil spilled into the open ocean creating an enormous slick covering much of the US's pristine lower coastline, is a compelling affair, maximised by Mark Wahlberg's competent leading man performance and a gravitas that never steps into exploitation.