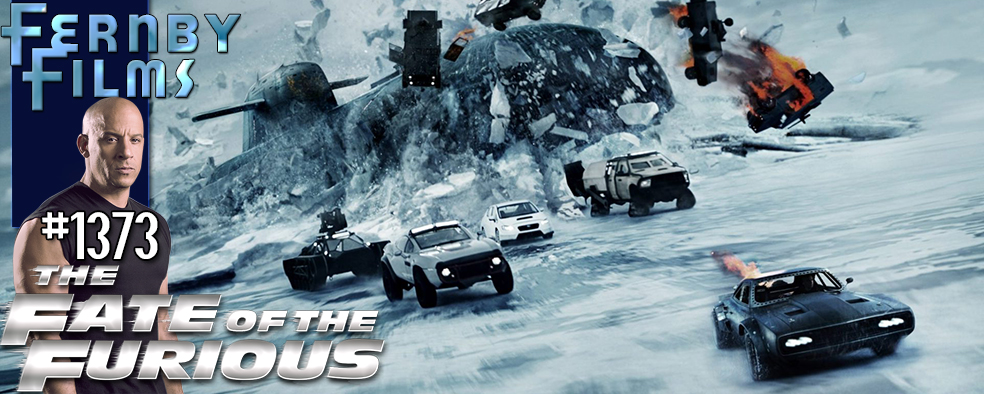 Director :   F Gary Gray
Year Of Release :   2017
Principal Cast :  Vin Diesel, Dwayne Johnson, Jason Statham, Michelle Rodriguez, Tyrese Gibson, Chris "Ludacris" Bridges, Scott Eastwood, Nathalie Emmanuelle, Elsa Pataky, Kurt Russell, Charlize Theron, Tego Calderon, Kristofer Hivju, Don Omar, Luke Evans.
Approx Running Time :   128 Minutes
Synopsis:  When a mysterious woman seduces Dom into the world of terrorism and a betrayal of those closest to him, the crew face trials that will test them as never before.
*****
As the modern pinnacle of "big dumb fun", the Fast & Furious movies continue to be an absolute gold mine for Universal, who would never have imagined their little car-racing flick from 2001 would become one of the most successful and critically popular franchises not currently owned by Disney. If you can believe it, we're staring down the stickshift of the eighth film in this series, a staggering achievement for a franchise not Harry Potter or James Bond, and while many sagas of such venerability might sag or suffer the effects of wear and tear, magically the Furious lads just keep reinventing themselves. Even the tragedy of Paul Walker's passing couldn't dent the positivity surrounding Furious 7, bringing in over a billion dollars globally to make it the most successful film in the saga: Fate Of The Furious, which sees almost all the previous cast return in their respective roles, attempts to top the nutball stunts of its predecessors (including that hugely fun car-safe-chase sequence from Fast 5, the "they've got a tank!" sequence in Fast 6, and the twin-towers-car-jump scene in Fast 7) and give audiences the adrenalised cinematic thrills they've paid their money to see.