Schoolyard Justice – A Moment
This week I shall be posting selected images from Schoolyard Justice, some of which will appear on the website, and some of which will not. This is all in promotion for the upcoming web release of Schoolyard Justice on Friday! Todays image is Stephen Holmes and Jamie Williamson running, taken by Lisa Twelftree, and (C) Grey Phoenix Productions. Click on image to biggerize.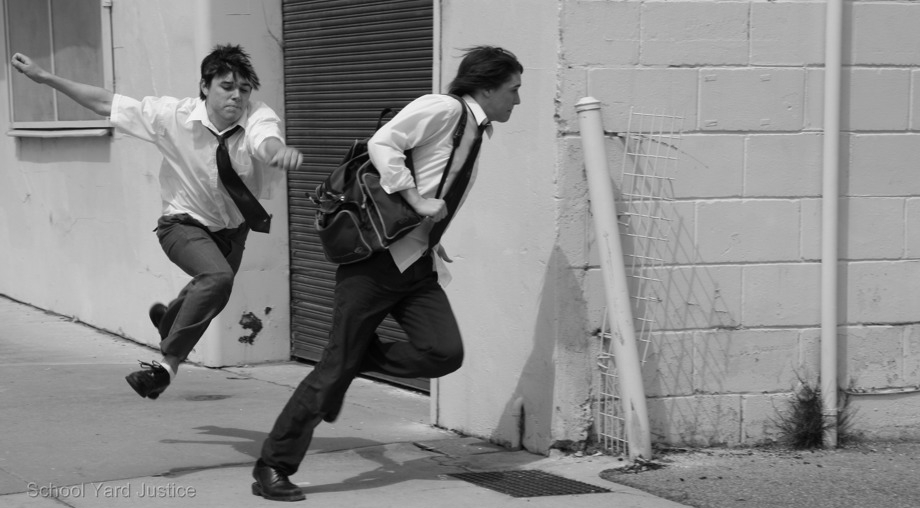 © 2008, www.fernbyfilms.com. All rights reserved.