Movie Review – Murder Mystery 2 (Mini Review)

Principal Cast : Adam Sandler, Jennifer Anniston, Mark Strong, Melanie Laurent, Jodie Turner-Smith, John Kani, Kuhoo Verma, Dany Boon, Adeel Akhtar, Enrique Arce, Zurin Villanueva, Jillian Bell, Tony Goldwyn, Annie Mumolo, Myo Leong, Carlos Ponce.
Synopsis: Full-time detectives Nick and Audrey are struggling to get their private eye agency off the ground. They find themselves at the center of international abduction when their friend Maharaja, is kidnapped at his own lavish wedding.
********
Netflix continues to haemorrhage money and reputation greenlighting absolute drivel, a case in point being this inexplicably greenlit "comedy" sequel starring Adam Sandler and Jennifer Anniston, both of whom look uncomfortable taking the production's paycheck and surrounded by over-the-top performances akin to being screamed at by a kindergarten for 90 minutes. Stupid beyond belief, absurd without redemption, Murder Mystery 2 is bottom-drawer shite tizzied up by decent production value and the undeniable chemistry of the two leads, both of whom have an easy-going rapport far superior to anything this annoying, obnoxious film ever allows them to perform.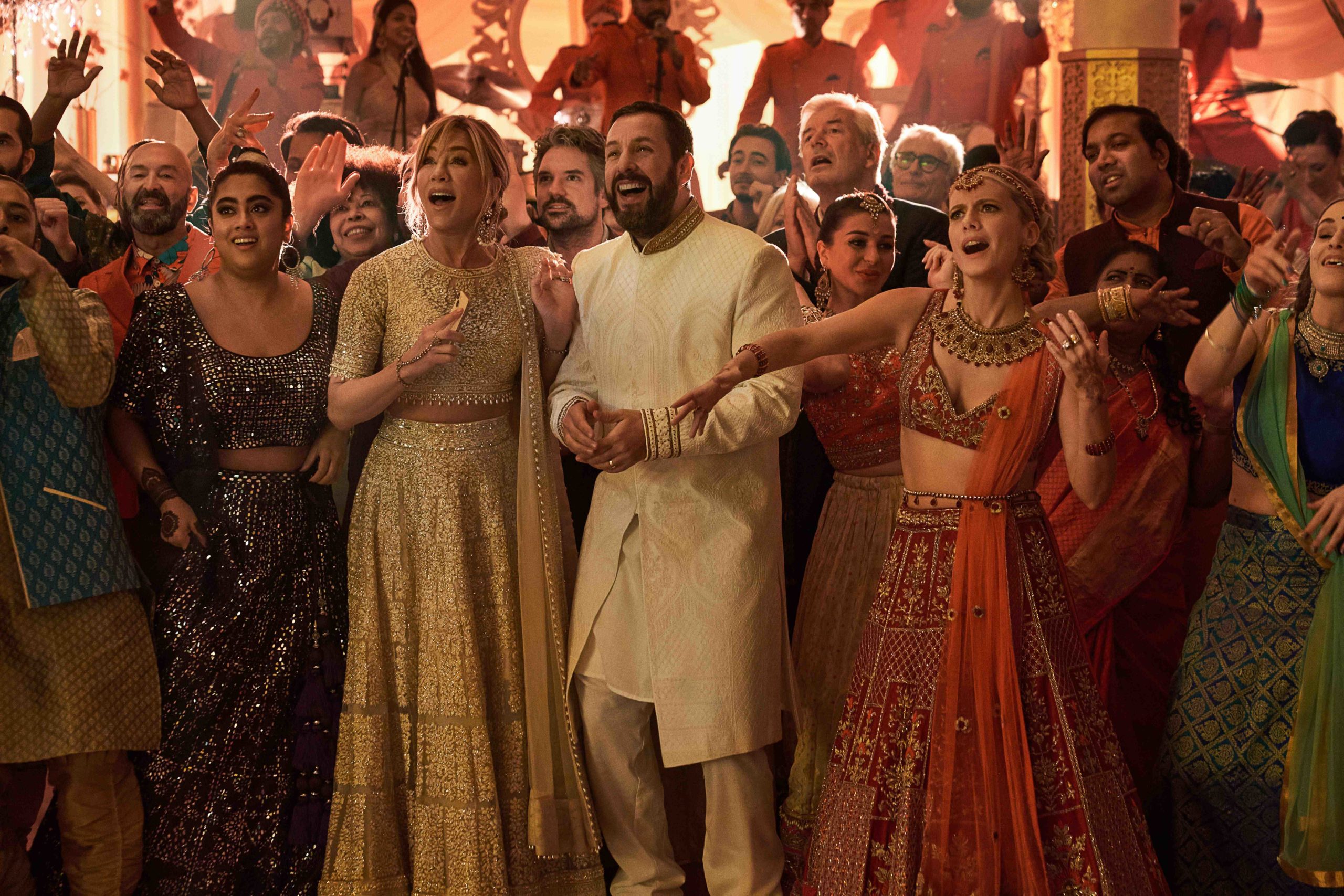 Amateur Detectives Nick and Audrey Spitz (Sandler and Anniston) are whisked away to a tropical island to celebrate the wedding of their billionaire friend Vikram (Adeel Akhtar) to Claudette (Melanie Laurent), only to land once again in a murder mystery whereby all of the ceremony guests have a motive to kill, and kidnap Vikram for a ransom. The supporting cast are all nonsense character designed to participate as either red-herrings, comic relief, or boo-hiss bad guys at appropriate moments. Sadly, the script (by James Vanderbilt, who ought to know better) is a waste of time in every respect, with obvious murder mystery and conspiracy tropes trotted out in a variety of inane ways, although it's to the credit of the cast things bubble along energetically. The comedy often doesn't work, the plot is preposterous, and the remarkable parallels to the classic Hollywood series The Thin Man almost always highlight the deficiencies here rather than how clever director Jeremy Garelick tries to be. Sandler ain't William Powell, and Anniston isn't Myrna Loy (although just scrapes out of this thing with class intact), and the wit of the film lies in how drunk you are while watching. Murder Mystery 2 has a vaguely family-friendly appeal and never really pokes the brain matter with intellect – it's lowest-common-denominator filmmaking at its worst, for what it's worth.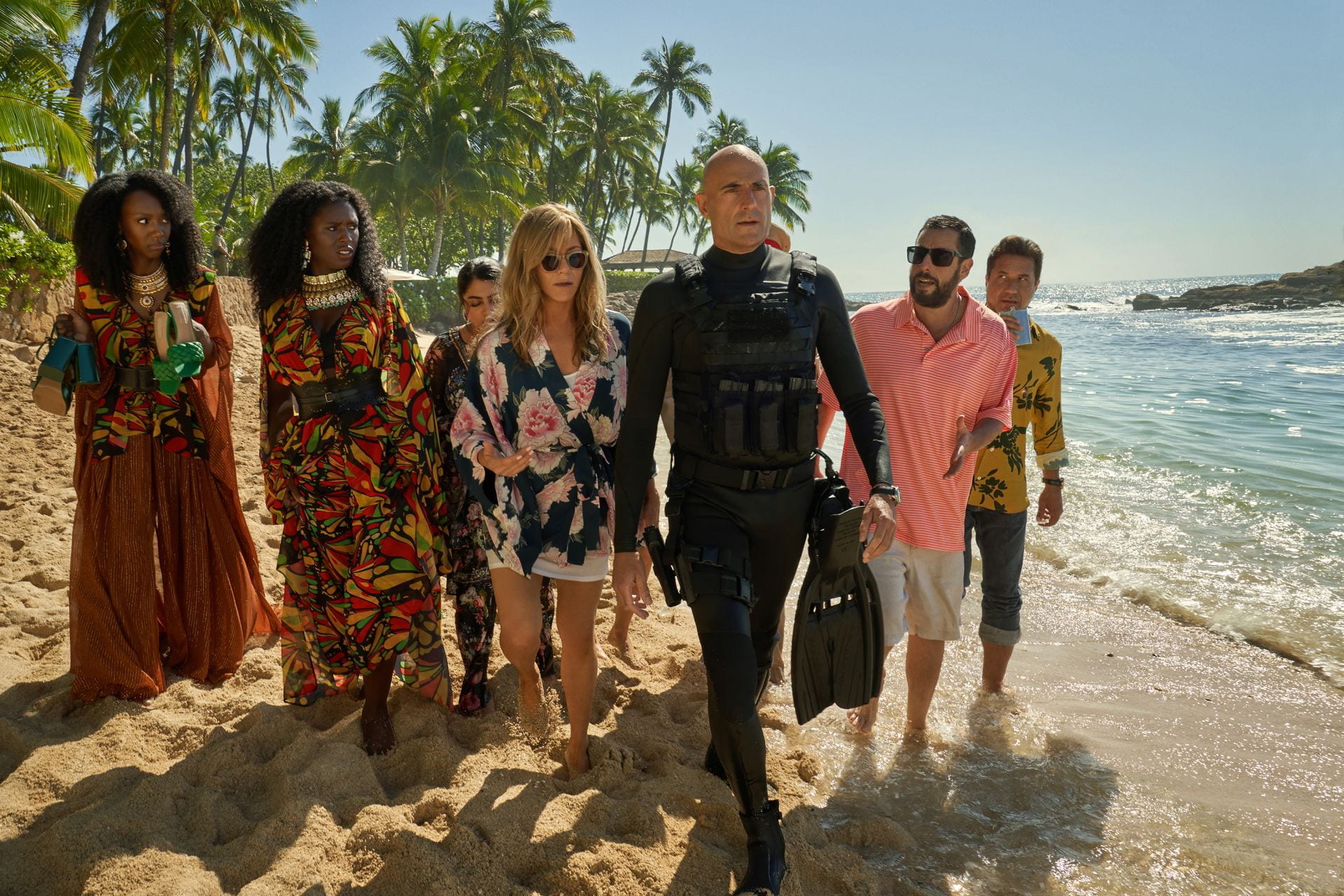 Murder Mystery 2 is less mysterious than the title suggests, with perhaps the only realpuzzle to solve being how the hell this script was approved by Netflix and approved with such a luxurious budget. A complete waste of everyone's time, I can't help but suggest you skip it.
Who wrote this?