Movie Review – Dungeons & Dragons: Honor Among Thieves

Principal Cast : Chris Pine, Michelle Rodriguez, Rege-Jean Page, Justice Smith, Sophia Lillis, Hugh Grant, Chloe Coleman, Daisy Head, Jason Wong, Bradley Cooper, Ian Hanmore, Georgia Landers, David Durham.
Synopsis: A charming thief and a band of unlikely adventurers embark on an epic quest to retrieve a lost relic, but things go dangerously awry when they run afoul of the wrong people.
********
Honestly, I haven't had this much fun in a movie theatre since… I want to say the first Pirates of the Caribbean movie? Based on the popular role-playing game of the same name, Universal's 2023 version of Dungeons & Dragons is as far as you can possibly get from the sour-tasting excrement of the Jeremy Irons-starring 2000 version, and is a gloriously entertaining example of the correct way to kick off a potential franchise. Although my own experience with D&D is limited to seeing it being played in The Big Bang Theory, having any foreknowledge about the gaming franchise – which boasts celebrity luminaries such as Joe Manganiello, Joseph Gordon-Levitt and Vin Diesel among its membership – is completely unneeded to enjoy this CG-heavy festival of fun, where the joyous chemistry between Chris Pine (who headlines), Michelle Rodriguez and Justice Smith elevates this cleverly written screenplay and engaging action sequences in ways I dare not have expected.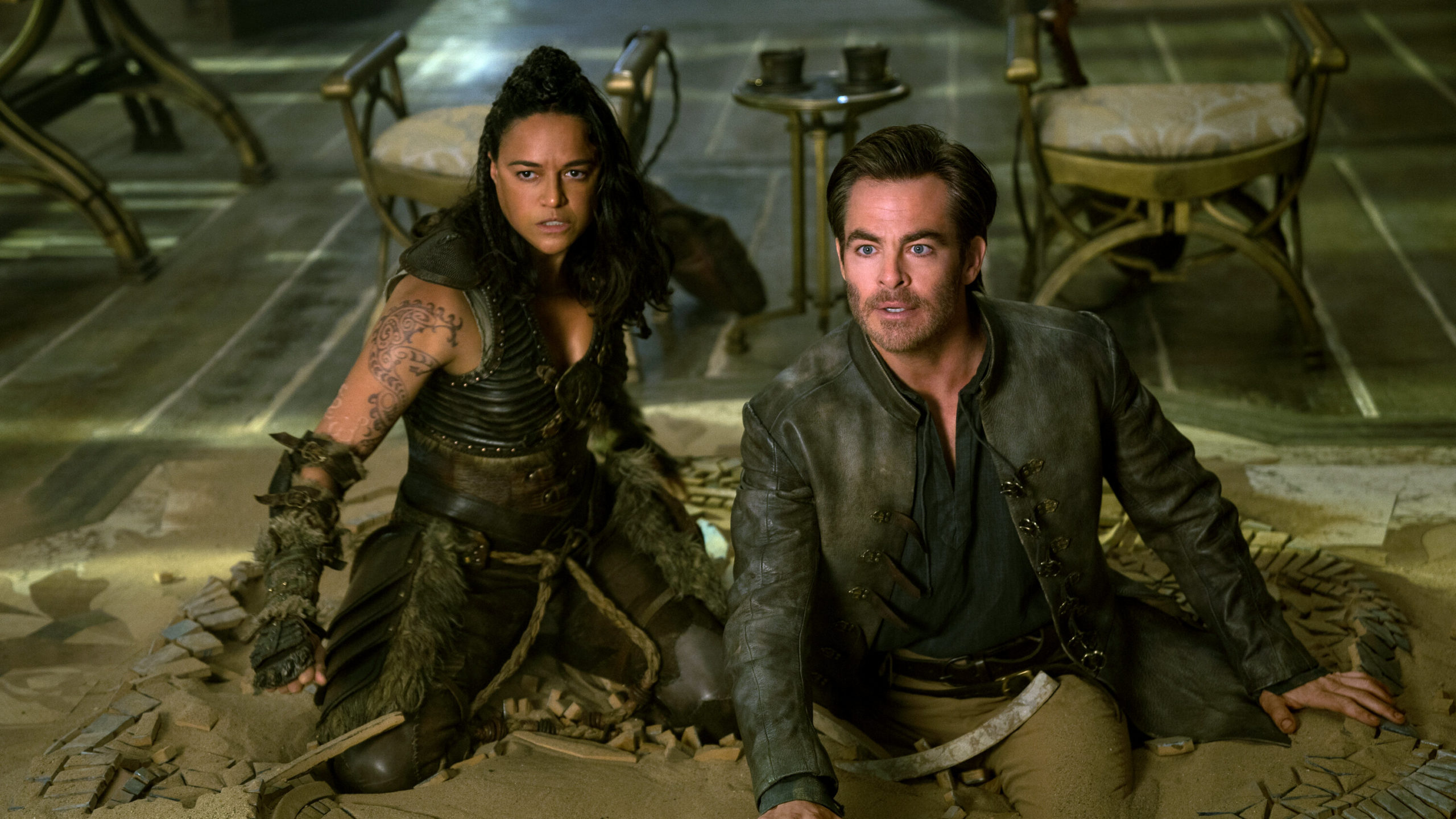 Pine plays Edgin Darvis, a bard and former member of a guild known as Harpers, who, together with associate Holga Kilgore (Rodriguez) escapes from prison after being nabbed following the death of his wife (Georgia Landers) at the hands of Red Wizards. Darvis wishes to be reunited with his daughter, Kira (Chloe Coleman), who has been cared for by Edgin's former friend and conman, now turned the Lord of Neverwinter, Forge Fitzwilliam (Hugh Grant), only he discovers that Forge is now working in cahoots with Sofina, an evil Red Witch (Daisy Head) with her own plans for the land. Banding together with a young and inexperienced mage, Simon (Justice Smith), as well as a former Thayan, now wandering knight, Xenk Yendar (Rege-Jean Page), Edgin and his troupe track down the mysterious Helm of Disjunction in order to infiltrate Neverwinter's imposing keep, before they find themselves on a series of side-quests, all in their roundabout journey to fighting off Sofina and saving the world from almost certain doom.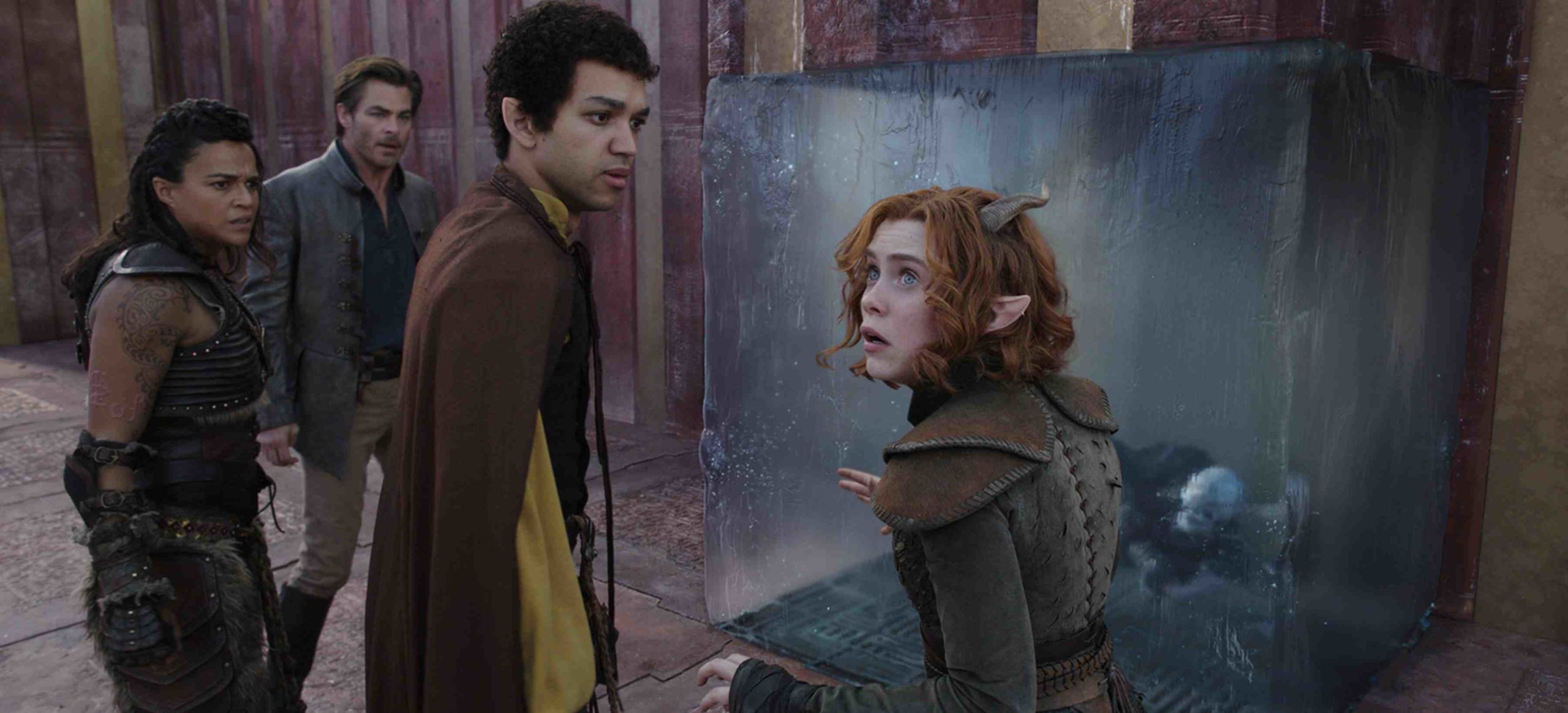 Honor Among Thieves is a heck of a lot of fun. There's comedic moments, dramatic moments, action and adventure the likes of which we haven't seen in a mainstream film for nearly a generation, and an absolute onslaught of amazing creature designs, character beats and world-building going on here that will delight even the least knowledgeable viewers to this franchise. It balances the ensemble character arcs and overall adventure plot perfectly, better than any film in recent memory, and gives each and every main character moments to shine – several times over, in fact – whilst ensuring that we never lose sight of the core story. Of course, Chris Pine is the star here, and the role of Edgin is a finely honed mixture of the actor's natural charm, comedic timing and exemplary dramatic chops it's impossible to see the role in somebody else's embodiment. For what it's worth, Pine absolutely looks like he gives a shit – he's a named producer on the film, so it's little wonder – and the fact that he's up for the zaniness and craziness the film's adventure-quest screenplay exhibits gives the movie a centralised star-power heft. Some actors may have phoned it in, considering fantasy fiction like this has long been an eye-rolling paycheck for many, but Pine's gung-ho belief in the product is arguably the film's defining factor.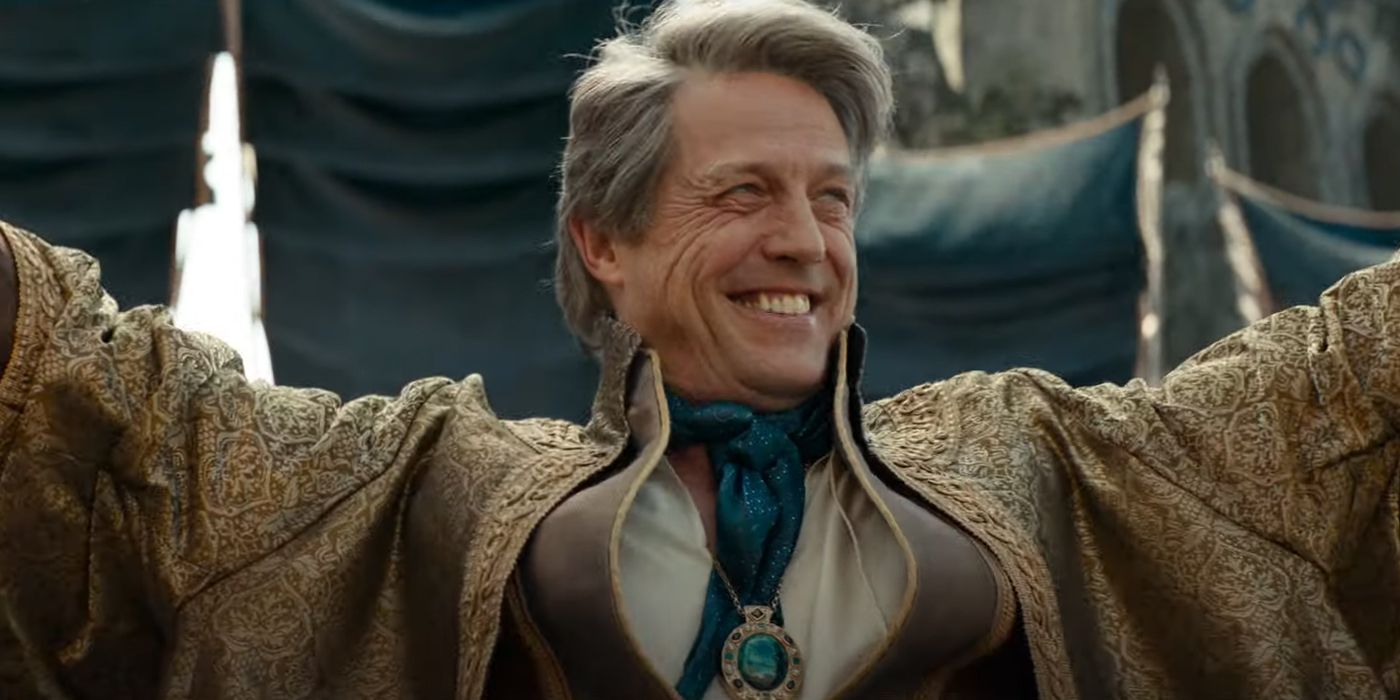 Written by co-directors Jonathan Goldstein and John Francis Daley, together with Michael Gilio, Dungeons & Dragons blasts along with a postmodern wit and wonderfully expansive world-building that never feels like it's dumbing itself down to audiences unfamiliar with the property. I think most people know about D&D as a concept, even if they haven't played it, and from the jump you're just expected to go with it – the film's "big ask" is that you don't ask too many questions and just accept the film's tableau as-is, and have fun. Name drops and hints at a wider history to the story here will no doubt give hardcore fans something to hope for in any future instalments – and I hope to God there are more of these films – and the writing on the screenplay is just delightful. Nothing too serious, just a lot of fun antics and adventure to be had as our heroes lurch from one half-baked side quest to the next, something in and of itself intrinsically hilarious to me. The writers (and the actors) understand the film they're making, and all seem to be having an absolute blast, which goes a long way to ensuring the audience does as well. It would be too easy for a film like Dungeons & Dragons to poke fun at itself or bend too far into self-aware irony, but at no point do you believe anyone here has anything but the utmost care and consideration for what this property means to millions of people around the globe, and it's played as straight as it possibly can be.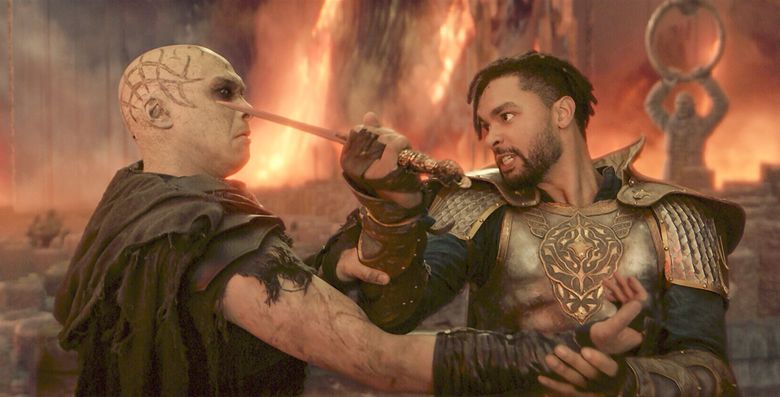 With a hefty production budget to work with, director's Daley and Goldstein parlay that coin into some serious visual effects work and production design. Everything on the screen looks expensive as hell, from costuming and props to location filming and CG monsters – there's a lot of CG here, and most of it services the plot demands well, although some, like a couple of weird panther-potplant monsters during an extravagant labyrinth sequence, are a bit flaky – and even when you absolutely know the actors are standing on a green-screen stage it never really feels like it. The fact that you're so completely enveloped by this fully-realised world on the screen is testament to the care and love put into making it, and major – I mean major – props to everyone behind the camera who made this movie possible. Normally I'd wax lyrical about the cinematography (Barry Peterson's work as DP is crushingly good) or the music (Lorne Balfe's score is appropriately adventurous, thrilling and dangerous as required) or even the editing (Dan Lebental, a legend titan deity of the industry, crafts a film of such energetic dynamism, it still amazes me!) but I think the unsing heroes, such as costume designer Amanda Monk, Ray Chan's production design, and Ben Snow's work as VFX lead should be just as loudly proclaimed here. The film has a lush, lived-in feel that is often absent the modern fantasy movie, although everyone looks like they bathe daily and visit the dentist every six months or so, so I guess perhaps not?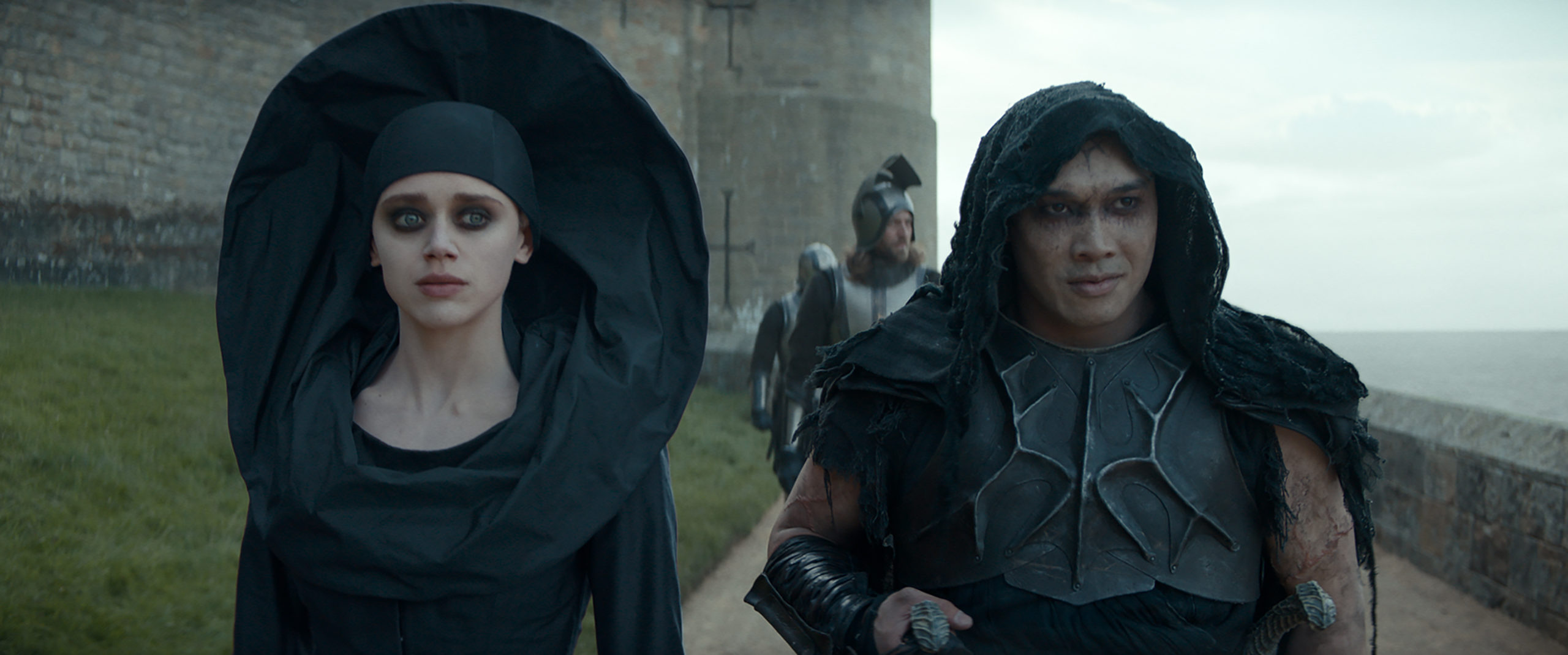 Obviously, no less importantly, the ensemble cast in their respective roles are all well serviced by the production values, but were it not for their performative ability the film would easily be lesser. Pine aside, Michelle Rodriguez is bruisingly brusque as "the muscle", Holga, and her friendship with Edgis serves as the film's beating heart. Justice Smith essays a young wizard who lacks confidence with sublime ease, while Sophia Lillis, as a horned tiefling druid (don't ask, I had to Google that as well) is quite the potent romantic sidekick. I would argue that Hugh Grant, as the dastardly duplicitous Forge, is the film's MVP, while Chloe Coleman – playing Chris Pine's on-screen daughter – takes a one-note role and really digs deep to make her three dimensional. The supporting roster, including an extended cameo to Bridgerton's Rege-Jean Page, are all excellent as well, and the gaggle of CG-enhanced mythic-creature archetypes are a fascinating blend of live-action puppets and outright CG creations – I'll leave you to try and work out which is which.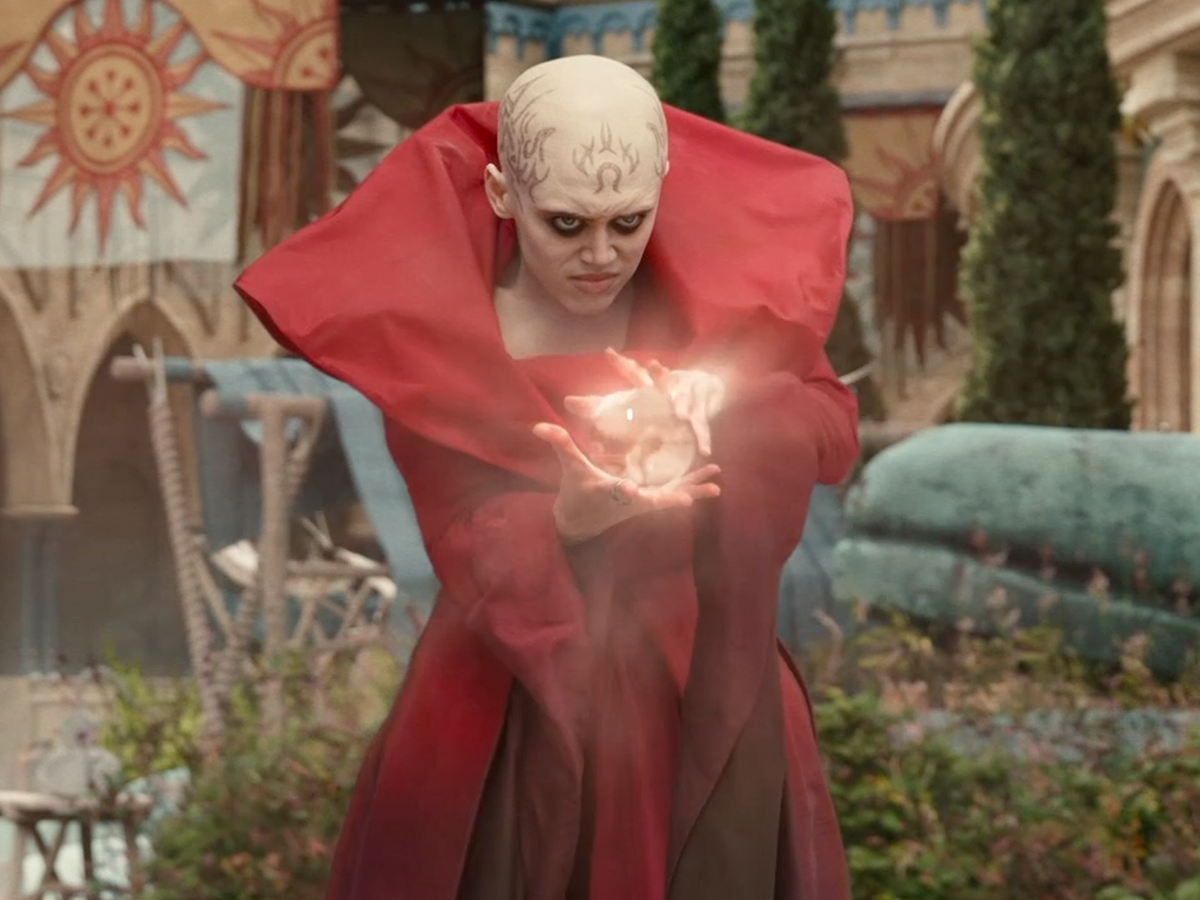 Dungeons & Dragons: Honor Among Thieves is a gem of an adventure film, a fun-for-all-the-family quest film that delivers rousing spectacle, superb production values and a cleverly written script performed by actors all in sync with the idea. Some may be put off by the fact that it's a "Dungeons and Dragons" movie, and if that's you then I strongly urge you to reconsider – even, like me, if you know nothing about D&D you'll still have a great time at the movies with this one. It stands on its own – a rare feat in franchise properties – and I daresay will become one of my top choices for my favourite films of the year. A great ride indeed.
Who wrote this?