Movie Review – Bram Stoker's Dracula (Mini Review)

Principal Cast : Gary Oldman, Anthony Hopkins, Winona Ryder, Keanu Reeves, Richard E Grant, Cary Elwes, Billy Campbell, Sadie Frost, Tom Waits, Monica Bellucci, Michael Bercu, Florina Kendrick, Jay Robinson.
Synopsis: The centuries old vampire Count Dracula comes to England to seduce his barrister Jonathan Harker's fiancée Mina Murray and inflict havoc in the foreign land.
********
I remember thinking when I first saw Francis Ford Coppola's take on Dracula that it was one of the most amazing film accomplishments I'd ever seen. From a technical perspective, Bram Stoker's Dracula is a showcase for almost every visual effect Hollywood wizardry could provide, the film equivalent of a tsunami of style over substance – and the substance is still quite good! – and I would suggest perhaps the most tonally faithful adaptation of the classic horror novel. Although not without its problems, Coppola's venerated take holds up as an exercise in showmanship and… to quote Megamind… presentation! Utilising photochemical crossfades, models, smoke and mirror cinematography, sumptuous production design of a kind we rarely see in green-screen land these days, together with a jaw-dropping cast of who's who of Nineties Hollywood talent, Bram Stoker's Dracula is a blood-soaked, operatic, over-the-top great time for fans of the genre.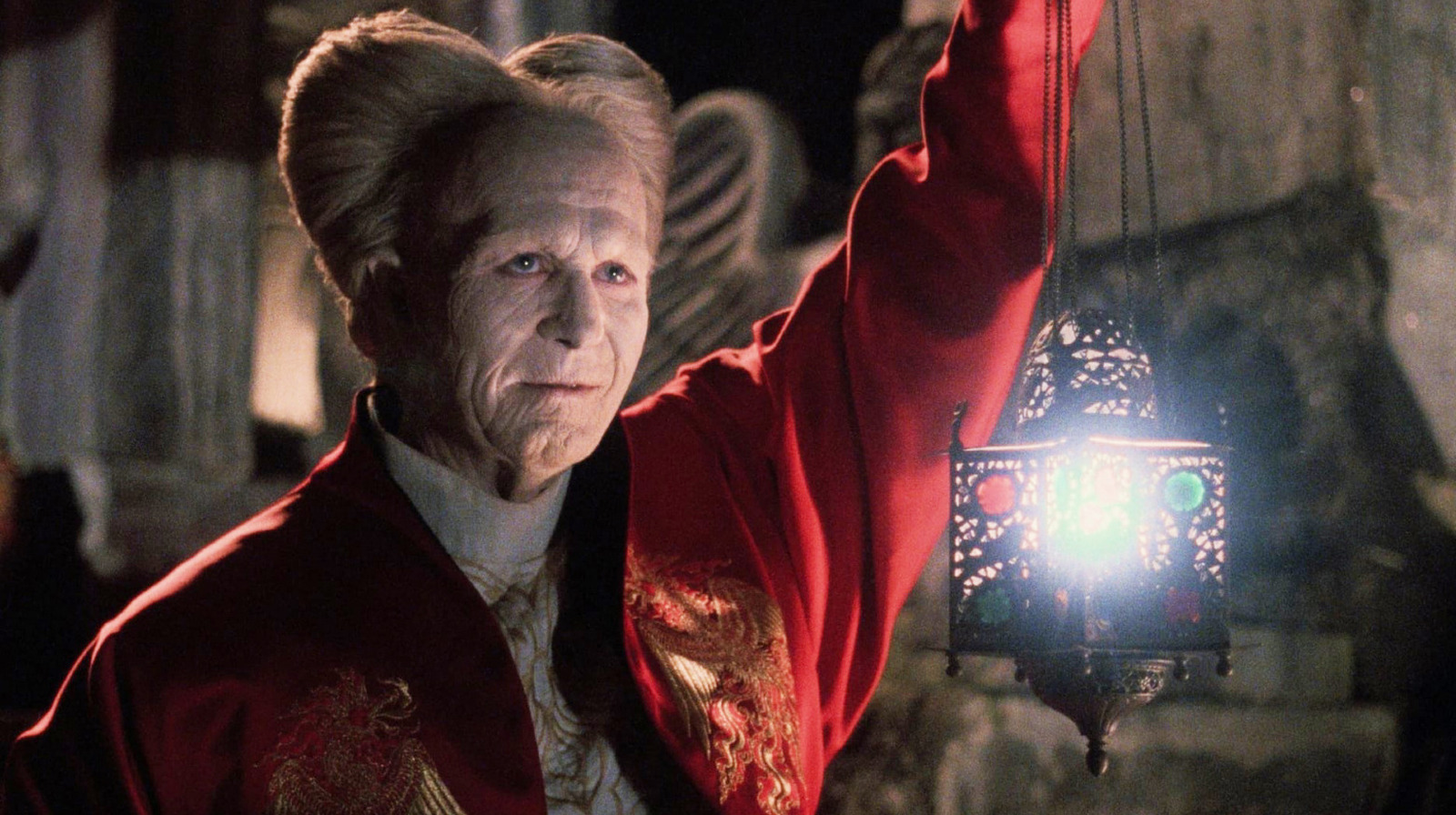 You name the film technique, Coppola employs it in this film. Split-diopter shots, miniatures, hand-drawn animation, lighting effects, rear projection and forced perspective, matte paintings and everything in between; Coppola's film is renowned for having not digital or CG effects whatsoever – everything you see on the screen was shot in-camera and mixed in the editing bay, a remarkable achievement for a film so layered and luxuriating in its visual scope. Coppola's story loosely follows Stoker's book, excising minor moments and embellishing others to terrific effect, led by a sublime Gary Oldman in the title role, Winona Ryder as the object of the vampire's affections in Mina Harker, and an unfortunately miscast Keanu Reeves (in one of the rare times he's actually terrible in a role totally unsuited for him) as Jonathan Harker. With a supporting cast featuring Anthony Hopkins as Van Helsing, Tom Waits as a snivelling Renfield, Richard E Grant and Carey Elwes as suitors to the erstwhile Lucy (a luminous Sadie Frost), and a blink-and-miss it role to Monica Bellucci, Coppola's film wants naught for star power to invest his film with the requisite gravitas. Accompanying the superb production design (every frame of this film is eye-wateringly detailed) and rock-solid cast is Wojciech Kilar's bombastic orchestral score (some people hate it, others adore it – I think it's discordant but appropriately heavy-metal), and the sum total is a masterclass in directorial showmanship.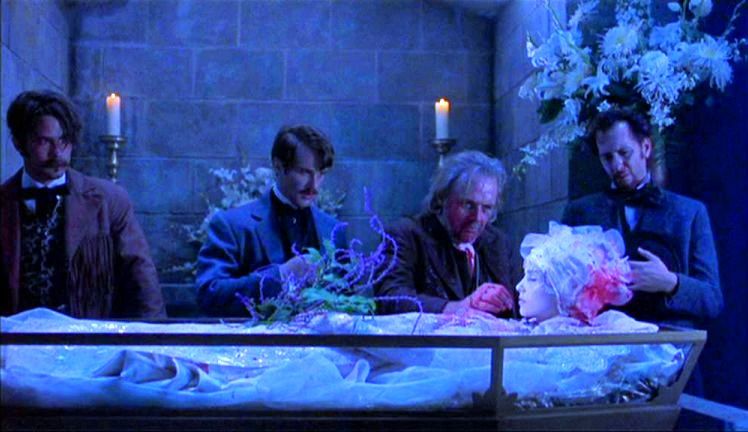 Whenever anyone asks me what films I find to be my favourite guilty pleasures that offer a learning experience each time you watch it, this one is easily in the top five. I have found myself agog at Coppola's use – nay mastery of – the camera in this film, his use of colour, editing and mosaic influence that permeates every single pixel in every single frame – from Oscar-winning sound editing, makeup and costume design, to Oscar-nominated set design, to Michael Ballhaus' astounding cinematography (weirdly, not nominated for and Oscar for some reason), Francis Ford Coppola's take on Stoker's Dracula myth may not hit all the right emotional notes to satisfy all viewers, but as an exercise in how to artfully construct a film to such an exacting degree, few films offer such proximity to greatness.
Who wrote this?