Movie Review – Ms Marvel (Mini Review)

Principal Cast : Iman Villani, Matt Linz, Yasmeen Fletcher, Zenobia Shroff, Mohan Kapur, Saagar Shaikh, Laurel Marsden, Azhur Usman, Rish Shah, Arian Moayed, Alysia Reiner, Laith Nakli, Nimra Bucha, Travina Springer, Adaku Ononogbo, Samina Ahmad, Fawad Khan, Mehwish Hayat, Farhan Akhtar, Aramis Knight.
Synopsis: Kamala is a superhero fan with an imagination, particularly when it comes to Captain Marvel; Kamala feels like she doesn't fit in at school and sometimes even at home, that is until she gets superpowers like the heroes she's looked up to.
********
If there was a single pleasant surprise in the dreariness of Phase Four's hit-or-miss Disney+ slate, Ms Marvel was among the very brightest of bright spots. Introducing a relatively new character into the expanding MCU – Ms Marvel's comic iteration only came along in 2013 – Kamela Kahn's ethnic background and street-level charm translated across to the live-action medium superbly well, with star Iman Villani proving one of the more likeable of the MCU's stable of actors and the series' enigmatic love of family among the strongest aspects Marvel have produced since at least Endgame.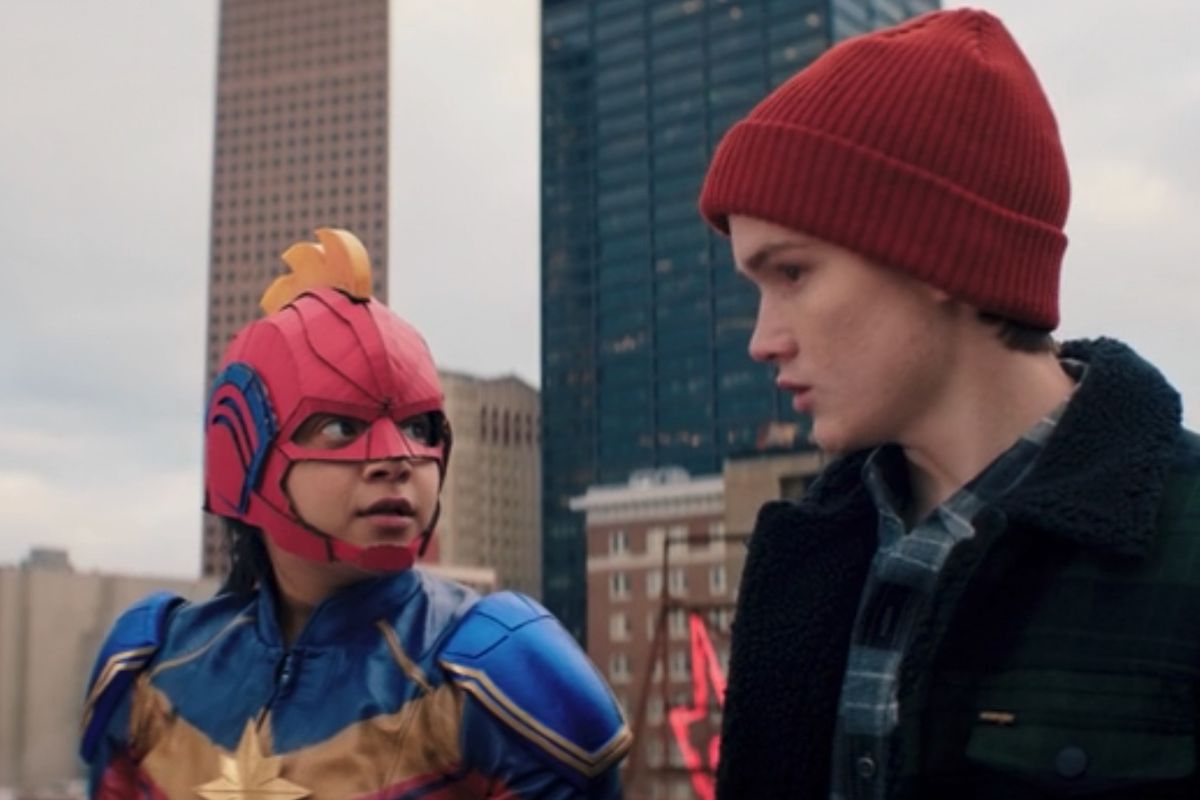 Ms Marvel makes the most of its conspicuously brief 6 episode first season, a season that took viewers from the dank streets of New Jersey (where Kahn and her family and friends looked across the Hudson to New York City) to the historical Partition of India and Pakistan, to the bustling streets of Karachi and a group of underground protectors working to prevent the mythical Clandestines from breaching back into their own dimension. The series is briskly paced, perhaps the only real detriment to the whole project, while the roster of characters is one of Marvel's strongest in years. Kamela's mother and father, her brother and sister, as well as her friendship with local boy Bruno (Matt Linz), are all written with care and affection and this translates brilliantly on the screen. Essentially, Ms Marvel is must-watch MCU storytelling, and with only the most minor of criticisms regarding weak villains, I can thoroughly recommend it.
Who wrote this?