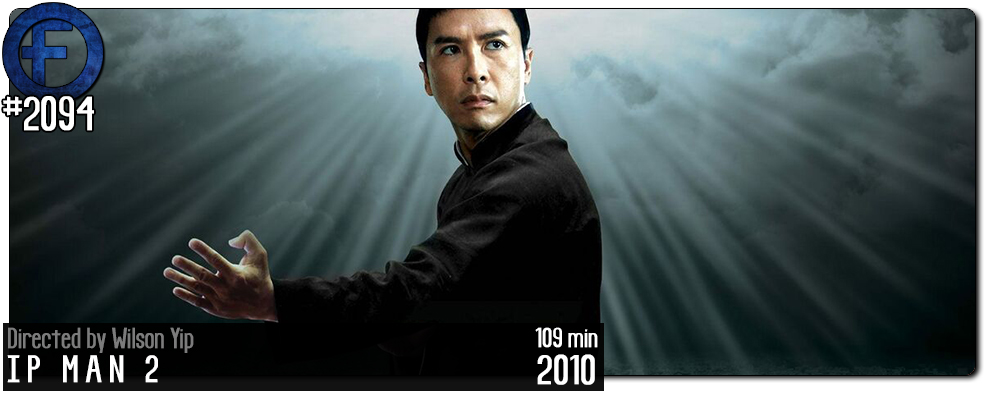 Principal Cast : Donnie Yen, Sammo Hung, Huang Xiaoming, Lynn Hung, Simon Yam, Darren Shahlavi, Li Chak, Ashton Chen, Ken Cheng, Dennis To, Ngo Ka-nin, Louis Fan, Calvin Cheng, Charles Mayer, Brian Burrell, Lo Mang, Fung Hark-On.
Synopsis: Centering on Ip Man's migration to Hong Kong in 1949 as he attempts to propagate his discipline of Wing Chun martial arts.
********
Although the original film seemed to finished with a full-stop on the story of Ip Man, the real life martial arts legend best known for being a tutor to Bruce Lee, the film franchise's success naturally led to an immediate sequel, a sequel which saw the ageless Donnie Yen (Rogue One) return to the role that Western media would assume was his most popular. Ip Man 2, subtitled in some regions as Legend Of The Grandmaster, transplants our kickboxing hero to Hong Kong in the 1950's (although it looks like not a day has passed since Yen was strapping fists against Japanese World War 2 soldiers), and setups him up with a quite literal Ivan Drago against Ip Man's Rocky, gives him an Apollo Creed in the inestimable Sammo Hung, and a lovely Adrian in the form of his wife, returning actress Lynn Hung. Allusions to underdog Rocky notwithstanding, Ip Man 2 is quite the frantic martial arts actioner, layered with a little bit of propagandist nationalism, led by Donnie Yen's terrific cool-as-ice leading performance and some of the most godawful hamm acting from the supporting cast I've seen in a film in years.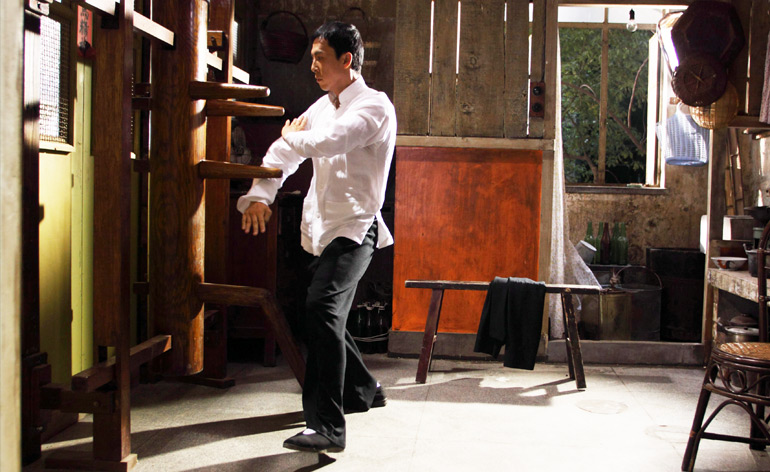 Wing Chung practitioner Ip Man (Yen) arrives in 50's Hong Kong with his pregnant wife Cheng (Lynn Hung) and young son Ip Chun (Li Chak), without a school of students to teach and earn a living; after a number of setbacks, he comes to be the mentor to hot-headed Tsui Sai-Cheong (Ashton Cheng), a more respectful Wong Leung (Huang Xiaoming), and finds grudging respect from opposing martial arts masters in Hung Chun-nam (Sammo Hung) and Kan Shan-Chau (Louis Fan) and their various students. It's only after encountering sadistic British boxer Taylor "The Twister" Miller and his enabling colonial bosses that Ip Man finds his purpose in Hog Kong, as the pugilist wants to pit his raw brute strength against the more delicate martial arts skills of the local populace. It's a fight that will end in tragedy.
One of the confusing things about the Ip Man franchise is determining whether or not it's a biographical series or an action series. Every aspect of both the original film and its 2010 sequel plays like slick, hugely fictionalised kung-fu nonsense, but there's an element of factual untruth to proceedings here, shifting the tone of the series away from compelling dramatic urgency and into quite regulatory subgenre tropes. Arch villains, silly kids, belligerent non-indigenous interlopers, and an energetic showmanship run rampant in Ip Man 2, and while Donnie Yen seems to have mastered the craft of stone-faced, quietly-spoken screen hero, the fanciful recreation of 50's Hong Kong and the laughably over-the-top British colonisers will force laughter to emanate from even the  most indifferent viewer. This is part of Ip Man's charm, no doubt, but whereas the first film seemed quietly attuned to its World War II aesthetic and sense of danger, this sequel pendulum's away from that with a more crowd-pleasing showcase of martial arts talent.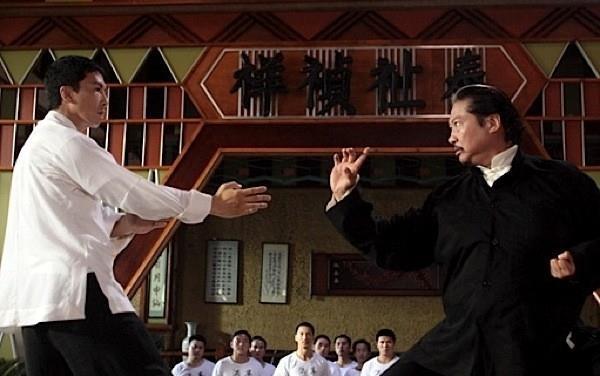 Yen, who finds himself supported by screen legend Sammo Hung in a major co-starring role, never seems to break a sweat throughout the film as he engages in various sequences of fisticuffs, and it's not until the climactic boxing-ring brawl against the hilariously campy Darren Shahlavi that any harm seems to come to him. He feels quite literally like the Asian equivalent of a young Clint Eastwood, although instead of swagger and gunplay he deals in delicate balance and incredible martial arts prowess; the link between their enigmatic personas is one of implacable surety in their own skill, borne through practice and raw, unabridged talent. The character of Ip Man isn't particularly well developed, much like the original film, and Yen struggles to find any real emotional heft for the tribulations the character undertakes here. Instead, I think the film uses the supporting cast to extricate dramatic urgency through their responses to what transpires – Ip Man's wife, a wonderful Lynn Hung, is the heartbeat of Ip Man's journey of progress through the film, while Sammo Hung's garrulous Hung Cham-nam is a satisfying foil for the British constipation with Chinese society.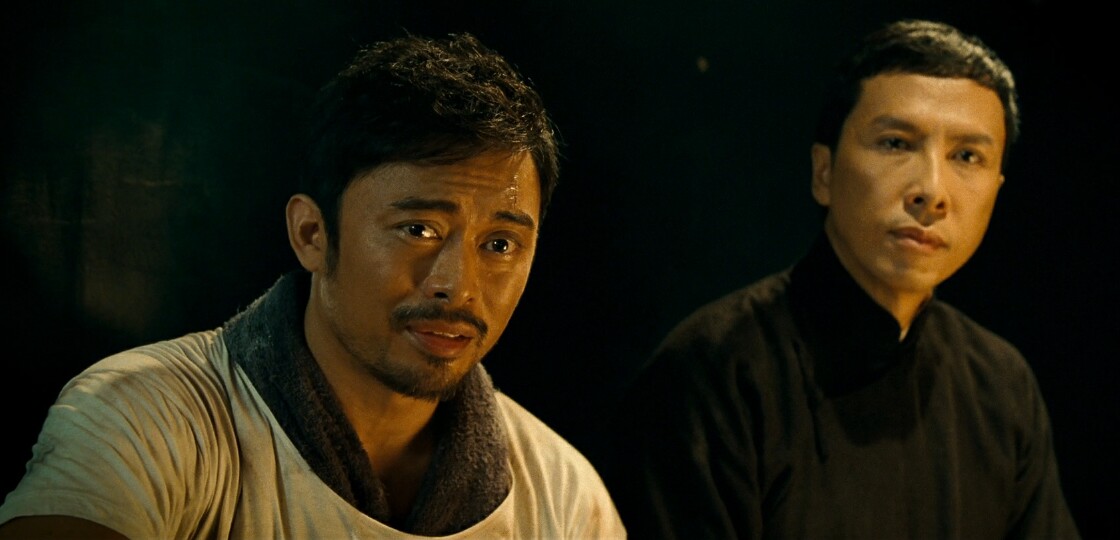 The performances in Ip Man 2 are… how does one describe them… preposterous. As melodramatic and full-throttle as is possible, nothing about this martial art smorgasbord could be explained as subtle. Instead, every emotion, every glance, every grimace and every screaming fightfest is played as energetic and over-the-top as modern filmmaking allows, from gravity defying flights of fancy across a tabletop to ludicrously bone-shattering street brawls and a euphoric final act set almost entirely inside a stage-managed boxing-ring. Wilson Yip's exuberant camerawork and Sammo Hung's tremendous choreography of the film's mindblowing fight sequences maintain the pace and energy of the film even when things crumble narratively, and more than compensate for unavoidably thin characterisation. The antagonist is a hilariously preposterous Darren Shahalavi, (who passed away in 2015 aged just 47) with what appears to be terrible English-to-Chinese-and-back-to-English Google translate dubbing over his performance making him truly a cartoonish villain, and in spite of this jarring nonsensical creative decision he plays the foil to the kung-fu crowd superbly well.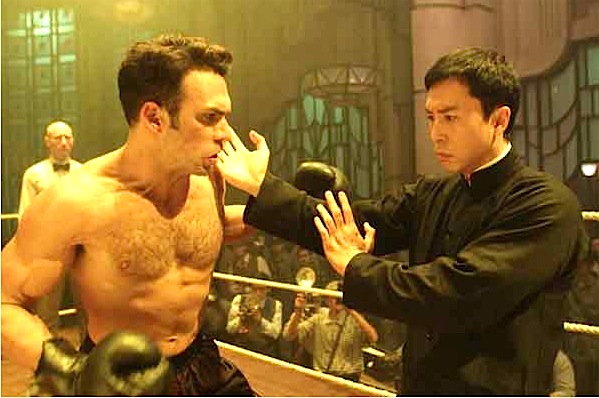 Ip Man 2 isn't nuanced or clever or even very good objectively, but it's hugely entertaining at a vacuous, puerile level and for that one has to give credit where it's due. I continue to find discomfort in the rampant fictionalisation of the life of the real-life Ip Man, a legendary figure in Chinese martial arts lore, and on some level would have preferred perhaps if this franchise had been a straight up legit biographical journey, but I guess turning Bruce Lee's mentor (the young actor is portrayed in the film's closing moments as a child) into a screen superhero isn't exactly the worst that could be done to his legacy. Ip Man in name only, this entirely fanciful sequel is thoroughly entertaining in every respect, delivers rousing sock-'em kung fu action, and while far removed from the legacy of the real life individual has an honourable streak running right through it. Definitely worth a look.
Who wrote this?