From the Editor – 28.2.23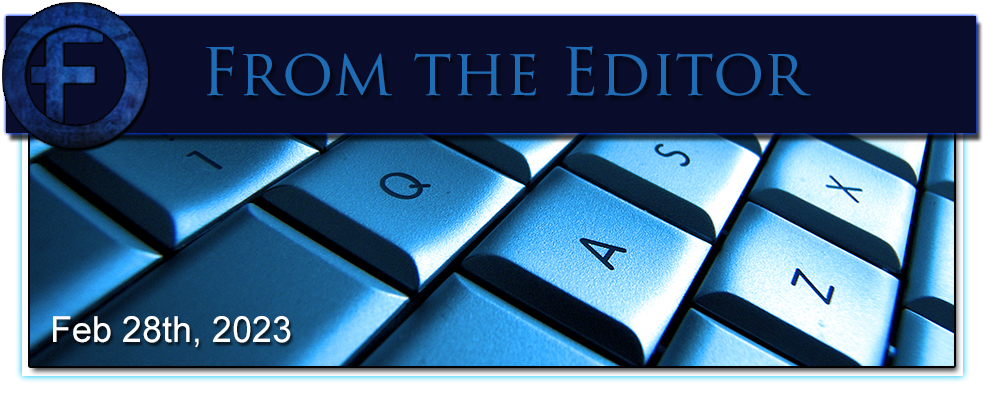 Hello everyone! It's rare these days that I do any kind of website update, but there's some changes to the regularly scheduled Fernby Films content you should know about.
First, though, a reminder that Sunday 12th March the Academy Awards are taking place (Monday morning of the 13th, Australian time), and we'll be covering the ceremony on both our Oscar portal page, as well as our standard social media platforms in Mastodon and Facebook. Feel free to bookmark up and join in the discussion of what's sure to be another intriguing and noteworthy ceremony.
Next week we'll be reviewing all the remaining Best Picture nominated films that we haven't already published, in the lead up to the big night. You can find live links to the Best Picture nominees on our portal page as they're published each morning.
Our major announcement, however, is that Mini Reviews are coming back to the site, and will kick-off this weekend. Every so often we write smaller, two or three paragraph reviews on films we've seen, and we're going to make them a regular thing this year as we catch up on catalogue reviews for classic and not-so-classic films. Each Saturday and Sunday we will revisit popular or controversial movies with mini reviews right through until the end of the year. This will not impede our regular publication schedules of main full-length reviews, however, and after the Oscars those will now publish Tuesday and Thursday mornings instead. This weekend, we take a quick look at the two more recent Disney+ Marvel television shows, Ms Marvel and She-Hulk. Check them out on Saturday and Sunday morning!
Yet more reasons to keep coming back to Fernby Films!
Rodney Twelftree
Chief Editor – Fernby Films.
Who wrote this?