Movie Review – Top Gun: Maverick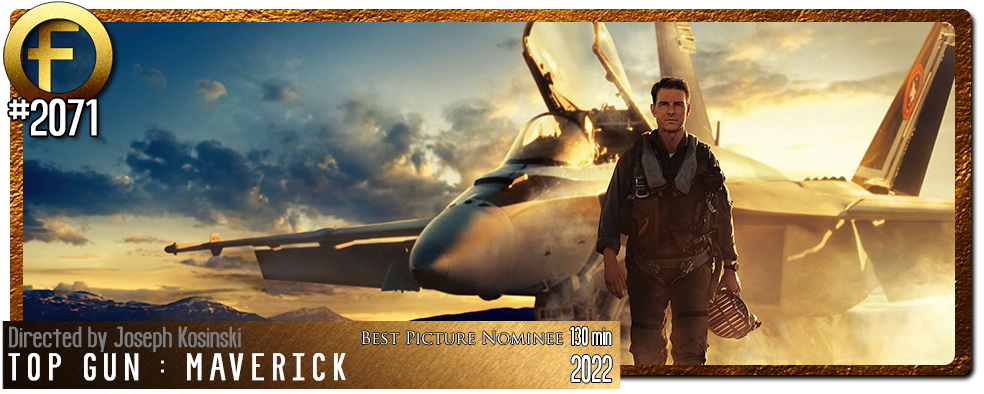 Principal Cast : Tom Cruise, Miles Teller, Jennifer Connelly, Jon Hamm, Glen Powell, Val Kilmer, Monica Barbaro, Lewis Pullman, Ed Harris, Charles Parnell, Jay Ellis, Danny Ramirez, Greg Tarzan Davis, Bashir Sulahuddin, Manny Jacinto, Raymond Lee, Lyliana Wray, Jean Louisa Kelly, James Handy.
Synopsis: After more than thirty years of service as one of the Navy's top aviators, Pete Mitchell is where he belongs, pushing the envelope as a courageous test pilot and dodging the advancement in rank that would ground him.
********
It's arguably thirty years too late, but Tom Cruise's reprise of perhaps his most famous role in Top Gun: Maverick might just be his most commercially viable enterprise in decades. The schtick and schmaltz of Tony Scott's 80's action classic Top Gun might be diluted by an ageing Cruise playing opposite the gallant convenience of a luminous Jennifer Connelly, but Maverick's jaw-dropping shot-for-real aerial combat and flight sequences together with an amiable ensemble cast and razor-tight script tugging at the nostalgic heartstrings are the real star of the show here. With Tony Scott's sudden and tragic passing in 2012 it seemed that the long-in-development sequel to Top Gun would never eventuate; that is, until Cruise's Oblivion director Joseph Kosinski (Spiderhead) stepped in to fill the void. Repeatedly delayed due to the Covid19 pandemic, Maverick's original release date of July 2019 was shunted to mid-2020 to allow for additional filming of crucial action sequences, before a further push back to December that year, then to mid 2021, and again to November 2021, before it finally flew into cinemas in May 2022. There was considerable buzz around Paramount's decision not to simply offload the expensive film to a streaming platform to recoup costs, reportedly at the request of star Tom Cruise, who declared that the only (best) way to see Maverick was on a giant screen; subsequent box-office return seems to suggest that Cruise was… er, right on the money in that respect.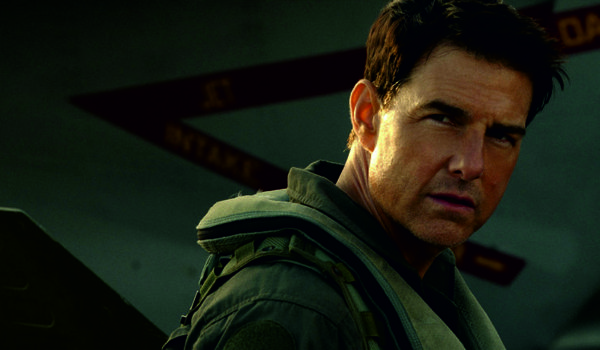 Cruise returns to the role of hotshot pilot Pete "Maverick" Mitchell, now working as a Navy test pilot and flight instructor, before he is essentially kicked out of the force by his commanding officer Chester Cain (Ed Harris in a brief cameo). His former Top Gun colleague, Iceman (Val Kilmer), now commander of the US Pacific Fleet, brings Maverick on board to train a select group of pilots for a highly secret mission, a mission to hazardous you could almost suggest it is impossible. On base, he reunites with the son of his former wingman, Goose (Anthony Edwards, seen in archive footage from the first film along with Meg Ryan), in the form of Rooster (Miles Teller), a young dude harbouring a grudge against his father's former friend. As he tries to train the recruits to the programme in their mission parameters, he fall foul of Vice-Admiral Beau Thompson (Jon Hamm), who disagrees with his methods, whilst simultaneously rekindling a relationship with ex-girlfriend turned barkeep Penny Benjamin (Jennifer Connelly), much to the chagrin of Penny's young daughter Amelia (Lyliana Wray). The mission, to fly supersonic jets through a ragged valley before striking a desperately small target with laser-guided missiles before escaping the ensuing dogfight when enemy planes track their location, forms the basis of the film's overarching narrative, and as you'd expect, Maverick himself must step into the hot-seat to save the day.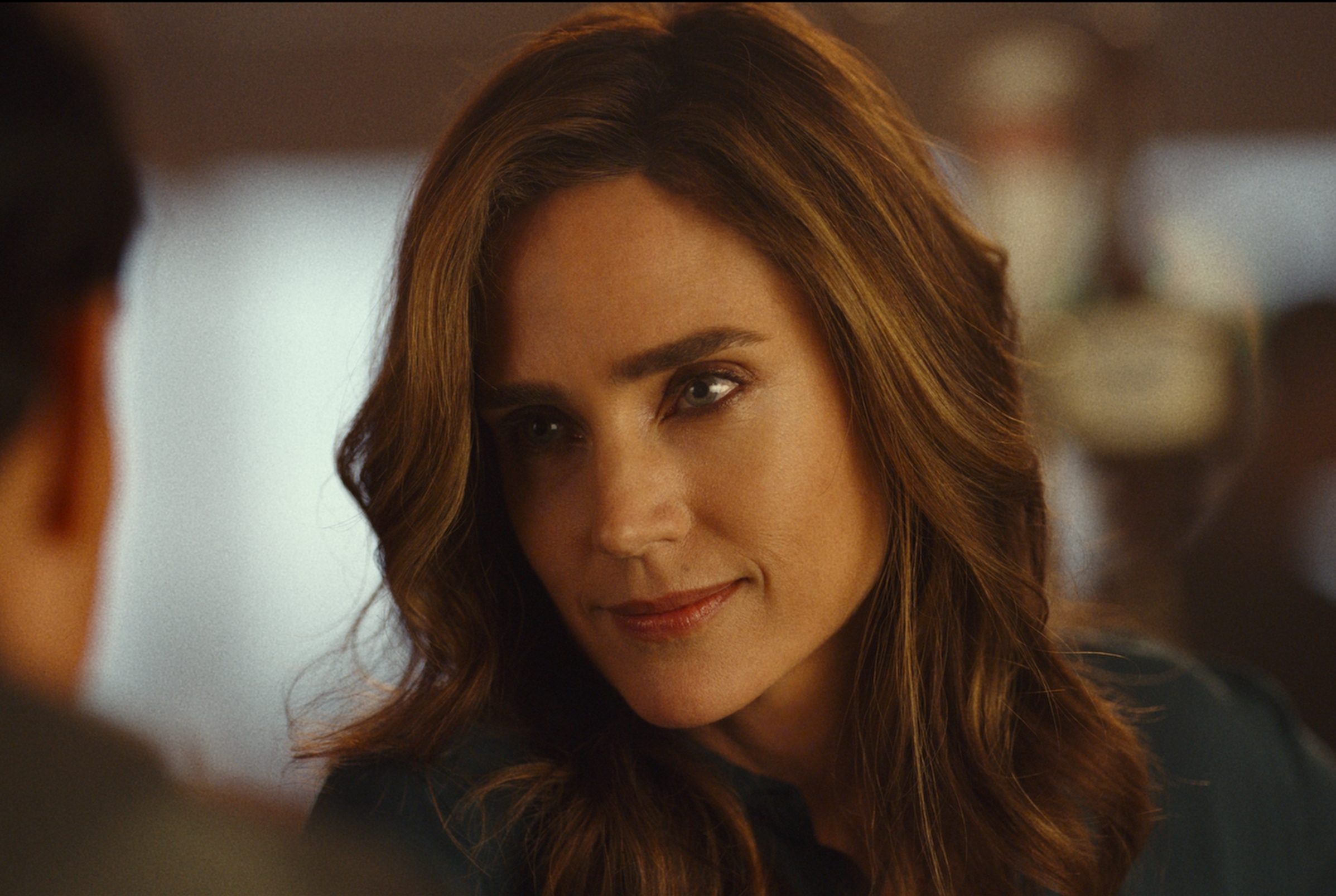 Top Gun: Maverick is arguably Tom Cruise's most purely entertaining films in nearly two decades. In terms of its sense of humour and ability to play to both the front and back row, Maverick is laced with humour, tinged with sadness, smothered with nostalgia, and produced with some of the best real-world flight photography and choreography I've ever seen. The dour Mission Impossible films, while thoroughly enjoyable, limit Cruise's exposure to fun on the big screen, which is a shame considering the man has a hell of a sense of humour – his cameo in Austin Powers: Goldmember is an all-timer, while his heavily make-upped turn as Les Grossman in Tropic Thunder will go down as one of the funniest minor roles in any film, likely ever – while the likes of Jack Reacher, Oblivion, War of The Worlds and Collateral are all renowned serious performances. Unfortunately, more lightweight fare such as Knight & Day and American Made lacked the box-office impact to offset the more dramatic turns Cruise has deployed over the last few years. Watching Maverick is a breath of fresh air for this die-hard Cruise fan; the film is simply fun, despite some hair-raising stunts, what with its Star Wars-influenced plot (although I think it owes more to Dambusters, myself) and stridently patriotic ensemble of actors all bring their best machismo to bear on what is, fortunately for us, a genuinely engaging adventure story where character is everything and plot is nothing.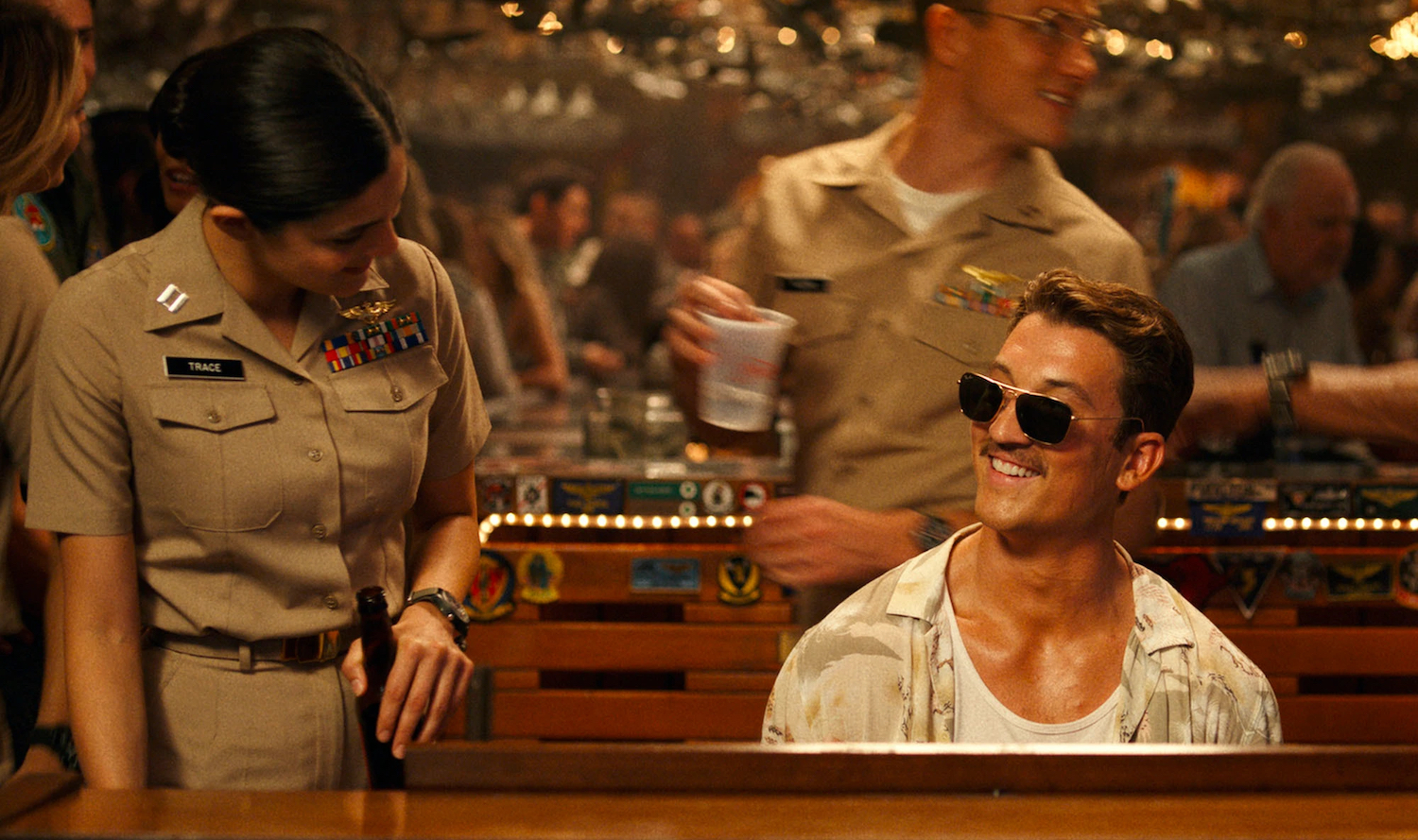 Written by Ehren Kruger and Eric Warren Singer, together with help from Christopher McQuarrie, Top Gun: Maverick's men-on-a-mission plot trope allows us to dive right back into the high-flying histrionics of the world's most latently homosexual big-swinging-dick club, the Top Gun programme. There's little depth to Maverick's by-the-numbers routine, with indifferent or arrogant commanding officers, doe-eyed romantic interests, and square-jawed youngsters trying to trip up Cruise's ageing (yet still legendary) Maverick, and the predictably complex mission briefing afforded the military's plot device is one that stretches credulity to the extreme. It's all played for fun, though, with a wink and nudge of humour wound through the sweaty, often tense byplay of our league of Alpha Males as they hedge for the mission. The balance between deadly serious stakes (the stakes are a nonsense, the enemy is never named nor the country of insertion ever declared, leaving just the plot hanging by threadbare insistence to be of Utmost Importance) and ripe American bravado is one the film strikes sweetly, happily gobbling up enthusiasm for Cruise's return to this franchise and modern audience's desire to see something they've never seen before on the big screen. In retrospect, seeing the old Jerry Bruckheimer/Don Simpson producer card for Maverick is perhaps indicative of the film's more salient aesthetic, tapping into that more simplistic 80's vibe skewed through a new-millennial filmmaker approach. It works, it really does.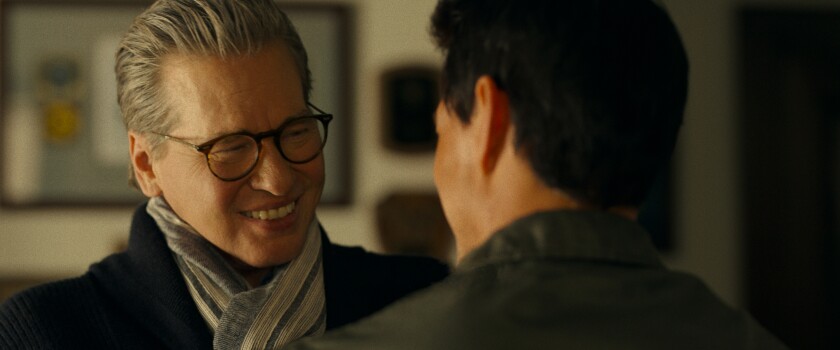 Shot in IMAX, Maverick's astonishing flight sequences are a sight to behold. Using real military jets with cameras mounted inside the cockpits, the production clocked up over 800 hours of in-flight footage to use for the film's astounding combat and aerial scenes, all of which are a legitimate white-knuckle rollercoaster irrespective of the size of the screen you're watching it on. Undoubtedly designed for a cinema screen, Maverick's open aspect IMAX ratio expands beautifully for the flying scenes, before returning to a more reasonable 2.35 ratio for the on-the-ground stuff – Joseph Kosinski has crafted a film of inestimable technical prowess, with access to military equipment that would make Michael Bay jealous, utilising Claudio Miranda's colour saturated cinematography to deliver a hell of an involving film experience. You feel like you're right there in the cockpit with these people, pulling G's and travelling at high Machs as they skim the surface of the planet in their quest for mission success. Regardless of your thoughts on the film overall, you'd have to be a robot not to be excited by some of the flying footage the film exhibits; if nothing else, Maverick is worth every penny just for that.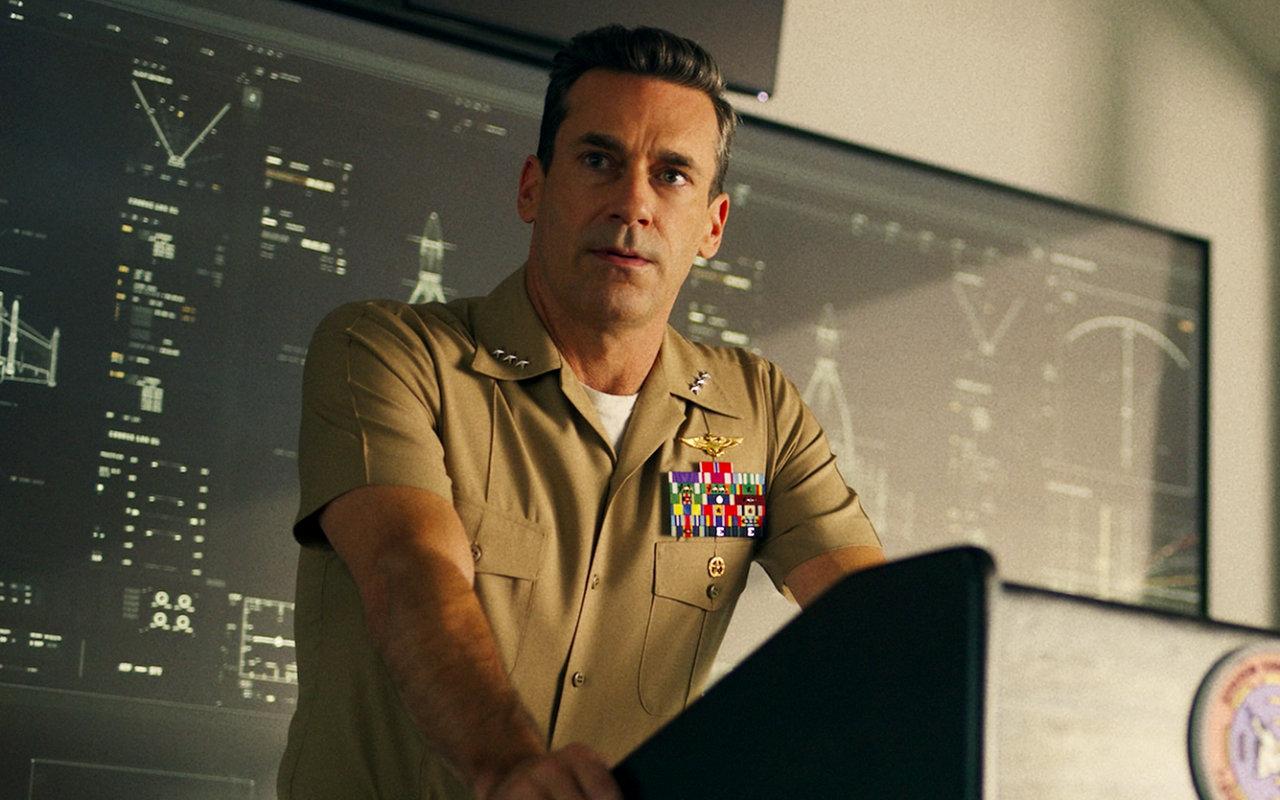 Supporting a rock-solid Cruise in his mission to thwart an unnamed enemy is an equally solid ensemble cast of up-and-coming talent, notably Glen Powell, Monica Barbaro, Lewis Pullman and Miles Teller, the latter of whom has a pretty decent emotional arc with Cruise's Maverick playing the fatherless son of Goose, who died thanks to Maverick's reckless actions in the original film. This tie to the previous film is what really settles the emotional core of the film for me, as Rooster's misplaced anger towards his father's best friend threatens to unravel the mission despite Maverick's attempts to reconcile. I think Teller is a solid actor in every respect and his work here – despite the script's scattered approach to the subplot – is exemplary. The likes of Jon Hamm, Ed Harris and Charles Parnell as superior officers to Maverick's capitulatory Captain appellation, something the film derives a lot of laughs about, add flavour and brief antagonism to the film, a film in which a central villain is nowhere to be found. Jennifer Connelly is always a bright spot in any film and her chemistry with Cruise, despite their age gap in real life, is a blast. For all this, however, it's the appearance of Val Kilmer, as a near-voiceless Iceman, that tugs the tears from your eyes here. Kilmer, whose real-life struggles with throat cancer forced him to pare back his various film roles, has a relatively brief but cathartic scene with Cruise, in which he speaks mostly using a computer monitor, and the bond between the actors for this beloved franchise is evident in every second they're on screen together.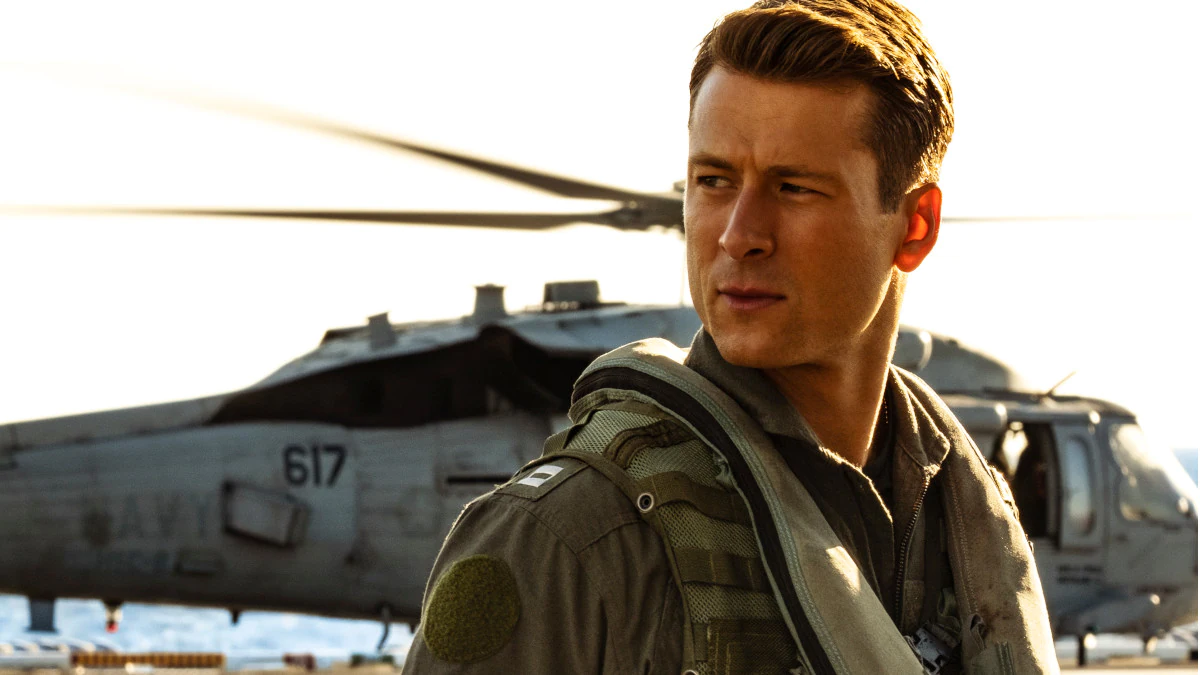 Top Gun: Maverick is the exact film the world needed as it began the long escape from the clutches of the Covid-19 pandemic. Thrilling beyond compare, sublimely directed by Joseph Kosinski, replete with hits of nostalgia, action, affection and good-natured humour, Maverick is a throwback blockbuster the likes of which we see all too little in modern cinematic fare. It's smart enough to play it dumb when required, never asking too much from its intended audience, and always manages to entertain despite clocking in at a little over two hours. There are no dull spots here, Maverick takes to the skies and never comes down; pure escapism of the highest order.
Who wrote this?