Principal Cast : Eric Bana, Genevieve O'Reilly, Keir O'Donnell, John Polson, Bebe Bettencourt, Joe Klocek, Claude Scott-Michaeal, Martin Dingle-Wall, Sam Corlett, Bruce Spence, Julia Blake, Matt Nable, William Zappa, James Frecheville, Miranda Tapsell, Renee Lim, Jeremy Lindsay Taylor, Daniel Frederiksen, Eddie Baroo.
Synopsis: 
Aaron Falk returns to his drought-stricken hometown to attend a tragic funeral. But his return opens a decades-old wound – the unsolved death of a teenage girl.
********
As a child who grew up on a farm in rural Australia, The Dry is a film that caught me unawares. Littered with motifs and imagery that mirrors that of my own childhood, The Dry's searing heat and withering rage encapsulate the desolate, insular lives many people who live in this great land must endure every single day. I'm a city kid at heart but my parents farm, which formed my early life until I moved to the suburbs in the mid-90's, was one of the happiest and most dangerous times of my life. I saw myself reflected in Eric Bana's character, who returns to his regional hometown from Melbourne to attend his best friend's funeral, only to stumble into a mystery in a town of enigmas wrapped up in the dust and small-town gossip of Australia's parched landscapes. Hell, even the film's central mystery of a double-murder-suicide echoed an event that occurred in my hometown when I was younger, something that jarred loose my memory of that horrible day and only added to the frisson of realism smothering The Dry's sandblasted tone.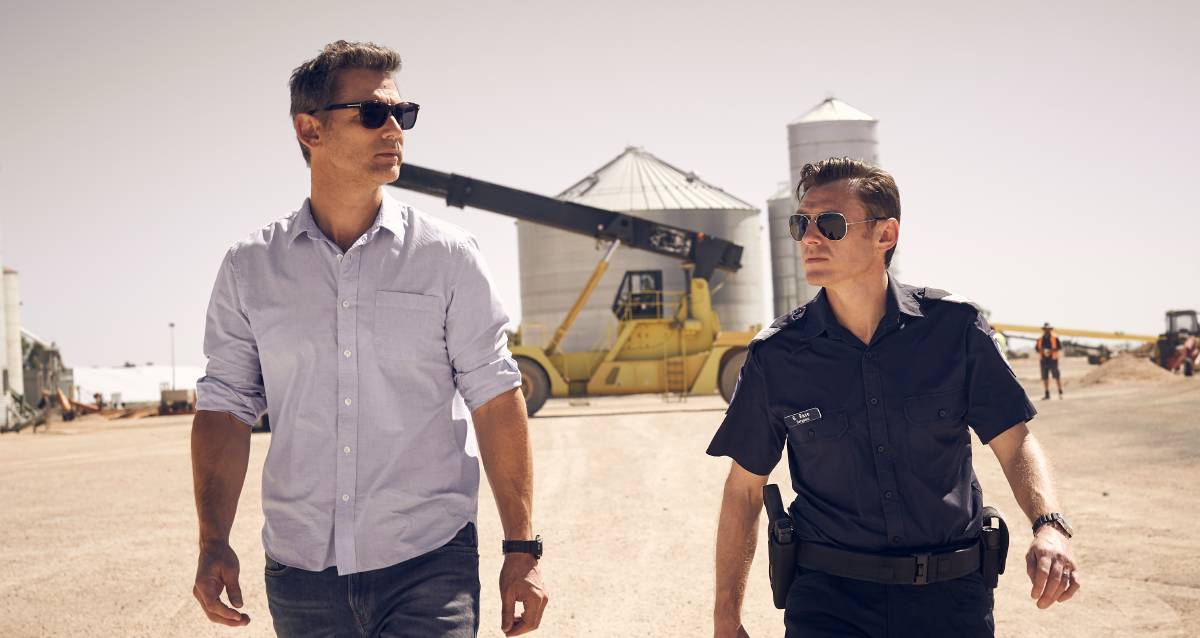 Federal Agent Aaron Falk (Eric Bana) returns to the small regional town of Kiewarra in Victoria to attend the funeral of his childhood friend, Luke Hadler (Sam Corlett, in the film's extensive flashbacks), who it appears killed his wife and son before putting a shotgun shell through his brain, leaving behind an infant daughter to be cared for by his parents, Gerry (Bruce Spence) and Barb (Julia Blake). The anger towards Luke by the townsfolk seems justified, although when Aaron starts to dig a little more into the circumstances of Luke's death, he inadvertently kicks over rocks on a number of other mysteries in the town. Years prior, Aaron had bolted from Kiewarra after being apparently involved in the death of local girl Ellie Deacon (Bebe Bettencourt), who was found drowned in a nearby creek. His father, Erik (Jeremy Lindsay Taylor) covered for him, something never forgiven by Ellie's abusive father (William Zappa) and brother Grant (Matt Nable). Aaron rekindles an attraction with Gretchen (Genevieve O'Reilly), who herself is hiding secrets from the town, whilst local school principal Scott Whitlam (John Polson) and police constable Greg Raco (Keir O'Donnell) try to assist Aaron in working out why Luke may have murdered his family.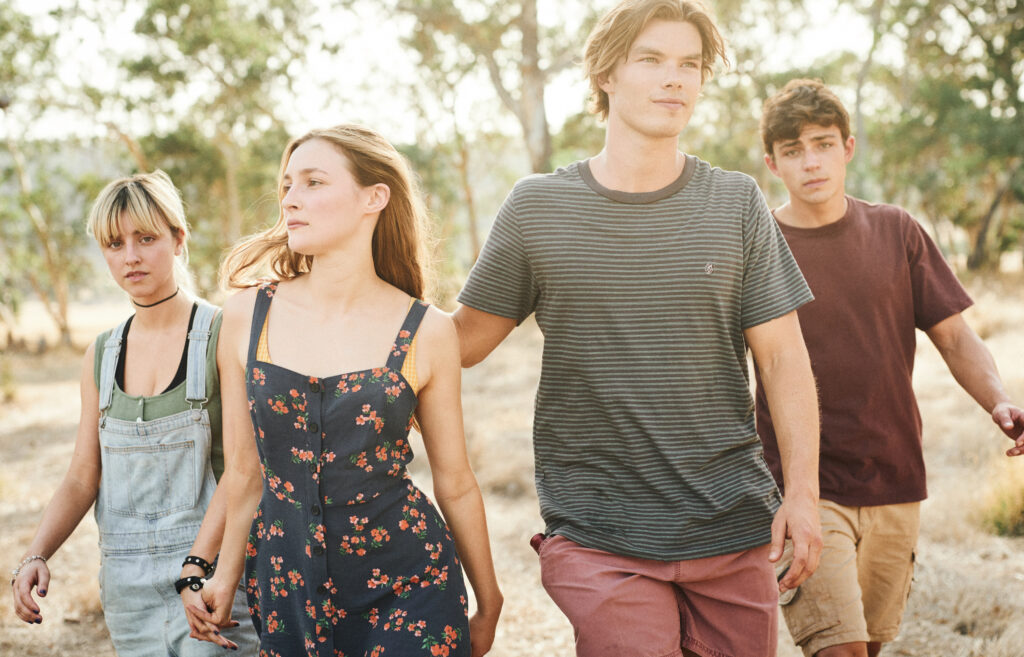 Told with a heavy emphasis on flashbacks, The Dry is adapted from Jane Harper's 2016 novel of the same name, and directed here by Robert Connolly (The Bank, Paper Planes) from a screenplay by Connolly and Harry Cripps. Incredibly tense, with a decent mystery (or mysteries) to uncover, The Dry's desaturated landscapes and wide-open spaces are in stark contrast the intimate and often achingly mournful tone the film employs to execute its narrative. Connolly's direction here is masterful, instantly transplanting us from the comfort of our couches to the insular small-town Australian bush, complete with a variety of interpersonal conflicts, town gossip, hidden mystery and human grief. Bana's Aaron Falk is a stoic and steady hero, a detective who spots the cracks in the case and begins to uncover things most of the town would probably prefer hidden; the film's representation of local Aussie town life is pretty spot-on, from the belligerent antisocial asshole who is angry about everything, the heart-of-gold publican who serves the town's alcohol, the town's doctor, teachers, principal and most importantly the policemen, personified with Keir O'Donnell's equally steady-handed officer Greg Raco. Keirwarra might as well be any regional town cross the country for the familiarity with which I found in it, and Connelly's use of the various locations around the settlement, from the main street to the grain silos to the dry creek-beds across distant farmland provided solid canvas on which to paint the story's decidedly melancholy themes.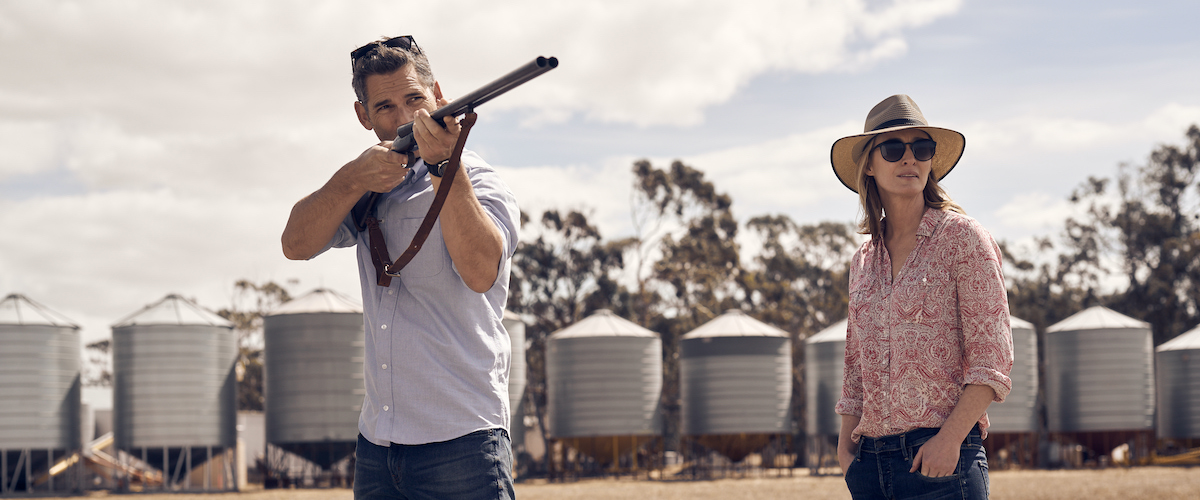 The flashback sequences are interspersed with the main mystery narrative, and are used to thread congruent themes and notable plot points as Aaron's investigations uncover new details. A young Aaron, played by Joe Klocek, is infatuated with Ellie Deacon and they form a bond, whilst the more gregarious Luke, played by Sam Corlett, is the idyllic Aussie larrakin. The events surrounding Ellie's death in the town's nearby creek run parallel to Aaron's own investigations and Connolly neatly dovetails emotional counterpoints between the historical narrative and the modern with such proficiency the seams never ever show. It helps that Stefan Duscio's sublime cinematography for both story arcs is differentiated by a brighter, more hopeful colour palette in the past, contrasted heavily against the dour, solemnified tone of the present, and the film's grief-stricken tone and angry undercurrent manifests with a kind of garotte-wire tension throughout.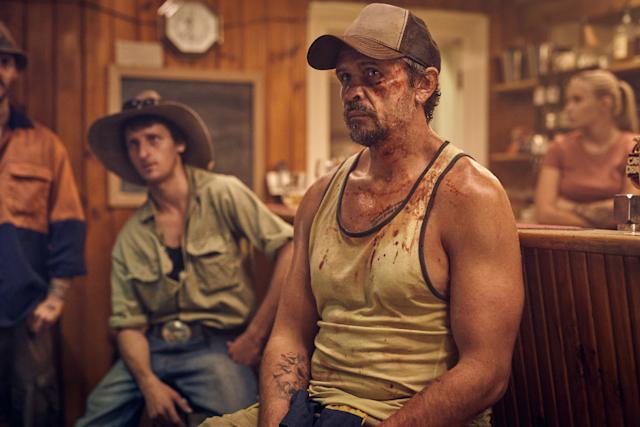 The slow-burn plot is ably held together with a stellar cast, from Bana's grim-jawed detective to John Polson's awful hairstyle as the affable school principal, with Genevieve O'Reilly's Gretchen providing the gritty romantic interest for Aaron Falk as he peers beneath the veneer of everyone in town. Keir O'Donnel is wonderful as the town's only cop, Bruce Spence and Julia Blake are heart-breaking in their minor supporting roles, and Matt Nable is terrific as the belligerent Grant, who harangues Aaron every chance he can. English actor William Zappa does a terrific job making his dementia-afflicted patriarch figure as dementedly cruel as he is blitheringly incapable of identity. Bebe Bettencourt is luminous as the idealised girlfriend for the young Aaron, her tragic outcome the second of the film's mysteries that is unwrapped by the closing credits, although I will state I found this subplot unfulfilling in its resolution compared to the central murder-suicide arc.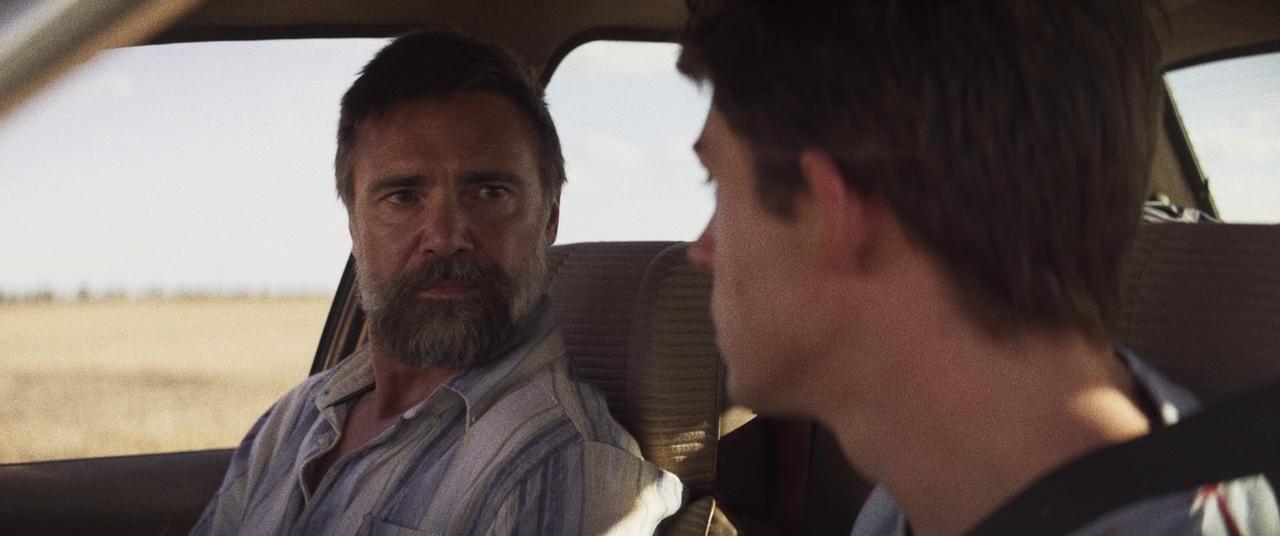 Anyone who's seen Connolly's debut film The Bank will appreciate his filmmaking prowess, and The Dry proves yet again we have a wealth of talent on these fair shores that the industry ought take notice of. The film's technical prowess is decidedly restrained, an unblinking crime thriller that will have you guessing to the very end, accompanying Peter Raeburn's appropriately dour score and the stark editorial flourishes. This is a slow-paced, well considered movie, and audiences approaching it should be forewarned that there is very little action within. There is, however, some terrible family violence, and a lot of themes that tap into the psyche of anyone who's ever lived in regional Australia, including loneliness, despair and grief, although The Dry certainly only encapsulates one fragment of what it is like to live in the bush.
Who wrote this?