Movie Review – Half Of It, The

Principal Cast : Leah Lewis, Daniel Diemer, Alexxis Lemire, Collin Chou, Enrique Murciano, Catherine Curtin, Wolfgang Novogratz, Becky Ann Baker, Gabrielle Samels.
Synopsis: When smart but cash-strapped teen Ellie Chu agrees to write a love letter for a jock, she doesn't expect to become his friend – or fall for his crush.
********
The Half Of It is a smart, satisfying romantic comedy that subverts the genre with witty observational humour and an on-point recalibration of its Cyrano de Bergerac plotting, a moving and uniquely quiet film experience that will leave you pondering the great questions of life without feeling like you've earned a University degree to do so. Led by a terrific Leah Lewis and augmented by an affecting turn from Daniel Diemer, The Half Of It's studious examination of modern youth relationships and ubiquitous teenage infatuations lends itself to a far more intelligent result than the poster might lead you to anticipate. Writer/director Alice Wu's subtle, loving take on teen life is definitely one for the ages and something of a minor classic in and of itself, despite being vastly underseen and largely underrated.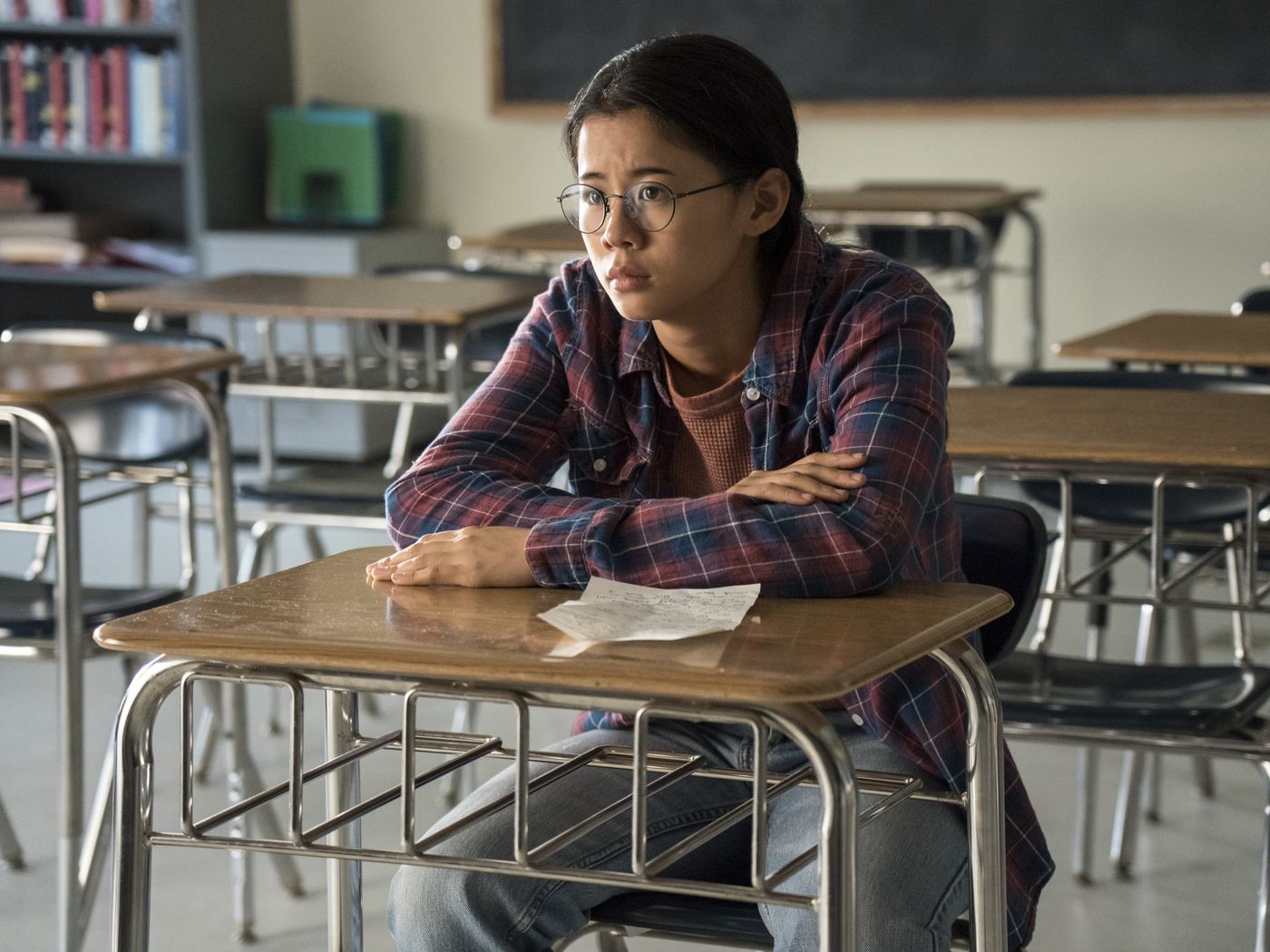 Friendless student Ellie Chu (Lewis) lives with her widowed father (Collin Chou) in the small, remote town of Squahamish, making extra money on the side by writing homework papers for her fellow classmates. She is approached by socially awkward student Paul Munsky (Diemer) to write a love-letter to the love of his life, Aster Flores (Alexxis Lemire), without realising that Ellie is also interested in the beautiful young woman. Of course, one letter turns to two, which turns into many, and before long Ellie is guiding the forlorn young Romeo through intelligent, articulate communiques whilst keeping her own feelings hidden. As Aster starts to reciprocate towards Paul, however, Ellie has to decide whether to keep her own feelings hidden or not.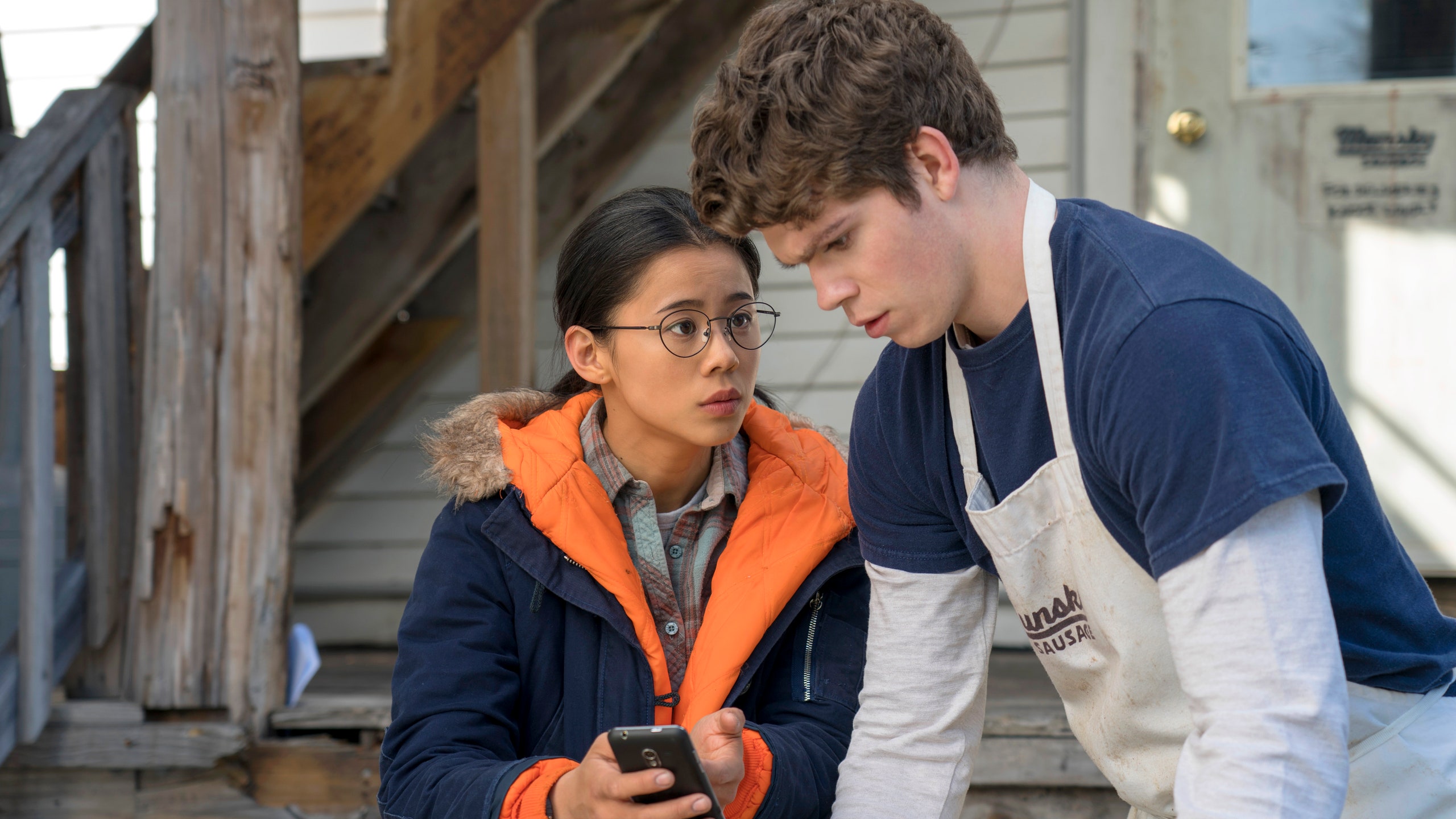 This really is a lovely little film. It didn't do what I expected, it was cleverly written and really well acted, and kept me entertained and emotionally invested throughout its running time, which is saying something. When the wife threw it on whilst surfing Netflix I admit I wasn't really in the mood for The Half Of It's proposal; it looked like every other angsty teen comedy-drama I'd seen over the last decade or so, a mix of The Perks Of Being A Wallflower's kookiness with the ribald dialogue of American Pie and a smattering of Twin Peaks, 90210 and Degrassi all wound into the cauldron. The film is both all of, and none of, these things. It sits comfortably inside the teen-comedy-drama subgenre and perfectly personifies the coming-of-age staples of the 1980's, here with a post-millennial edge, but it feels different, thanks largely to director Alice Wu's unsophisticated yet powerful direction, and the cast's game-for-anything performances. It's a film that promises something illicit and delivers a result with consequences, a story of love, longing and the absence of catharsis.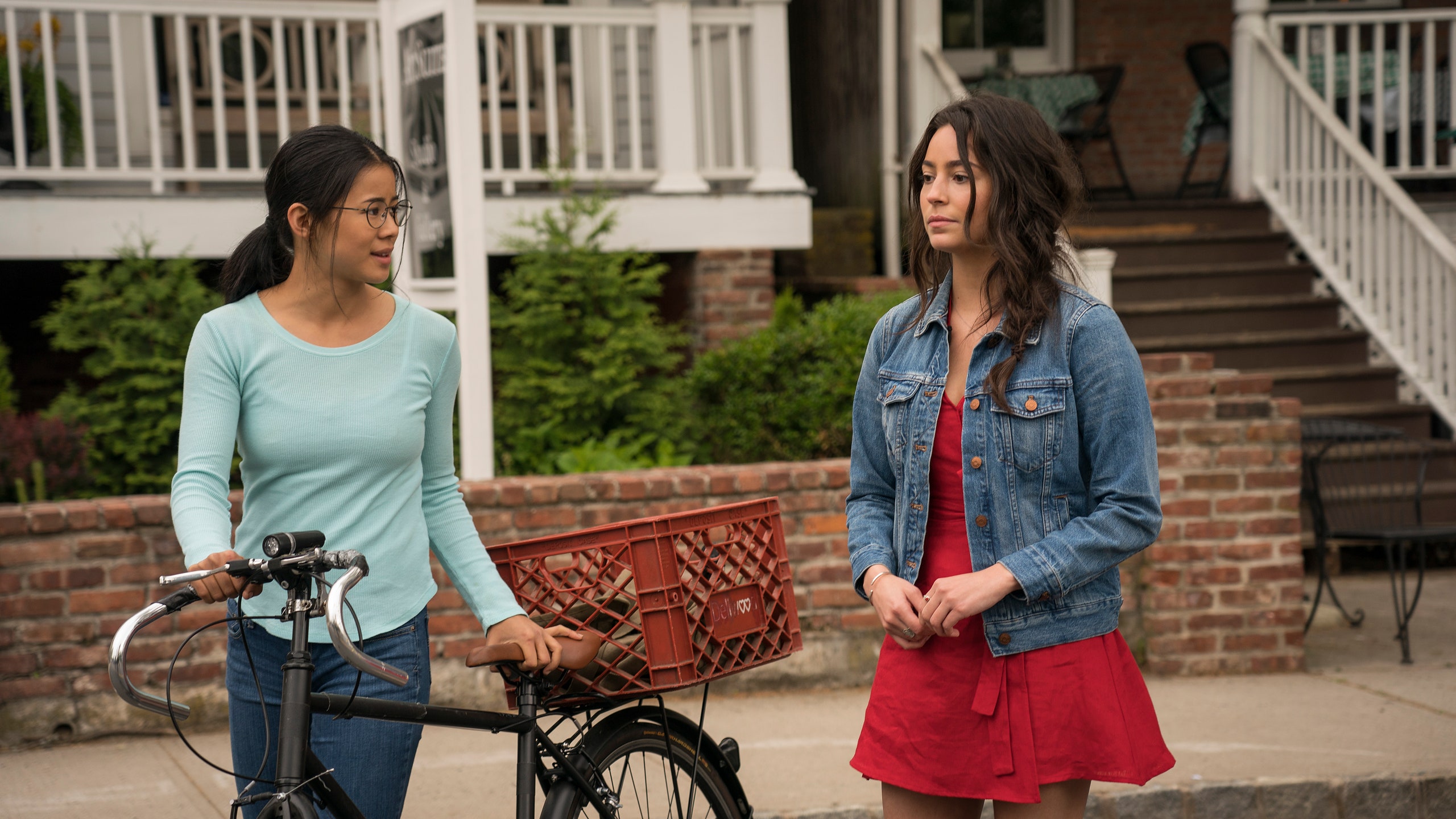 One gets the sense from the film's meditative exploratory themes and sense of immigratory isolation that the script by Wu might be a touch autobiographical. The scenarios and characters within feel authentic, in that intangible, director's-passion-piece-flourish style that makes Wu's decision to tell this story achingly beautiful. Wu, who is herself both gay and of Asian American heritage, writes her central character of Ellie Chu with a clear motivation and persuasive emotional investment making it hard for us not to like her. She's funny, beautiful, has simmering romantic feelings for her fellow female classmate, and is extremely intelligent, making her an engaging and sympathetic lead role even if her experience is far removed from my own, middle-age white-man take on how kids these days should behave. Lewis essays the role with almost heartbreaking nuance and perspicuity, as sweet and tender as an Autumn kiss and as strong-willed and fierce as an angry kitten. For his part, co-star Daniel Diemer (The Man in The High Castle) is terrific as her on-screen foil Paul Munsky, a dim but honest and sweet-hearted young lad who's all doe-eyed over the local supermodel icon in Alexxis Lemire. It's a role that could have been too overplayed for the film, with Munsky flirting with not just being dim but being outright stupid, an intellectual minnow, but he loves this girl and he wants to make a good impression despite recognising his own insufficiencies. Diemer plays the part just tenderly enough not to embed treacle into the plotting but with a sincerity and heart belying the film's softly esoteric aesthetic.
The twin leads are augmented by their co-stars in Lemire, Collin Chou (as Ellie's grief-tinged yet earnest father), Becky Ann Baker (as the one teacher in the school who sees Ellie for who she is and tries desperately to get her to apply to college) and Wolfgang Novogratz (as the local narrssicist, and Aster Flores' long-term but inane boyfriend), all of whom flesh out Ellie's story and the various plot mechanics of this romantic three-way as Wu's writing stifles extravagance and aims dead-on for a softer, substantively elegiac approach. Indeed, the film's dialogue leans heavily into a mournful tone at times, making you wonder if the story might end with some kind of tragic outcome (spoiler: it doesn't) when in fact it ends with something of a downbeat, a refusal to acquiesce to the normality of Hollywood rom-com requirements, whilst simultaneously giving each of the central characters – and Ellie in particular – something more intellectually revealing as an outcome. As I said, The Half Of It delivers a lot that you won't expect, and I embraced this difference with satisfaction.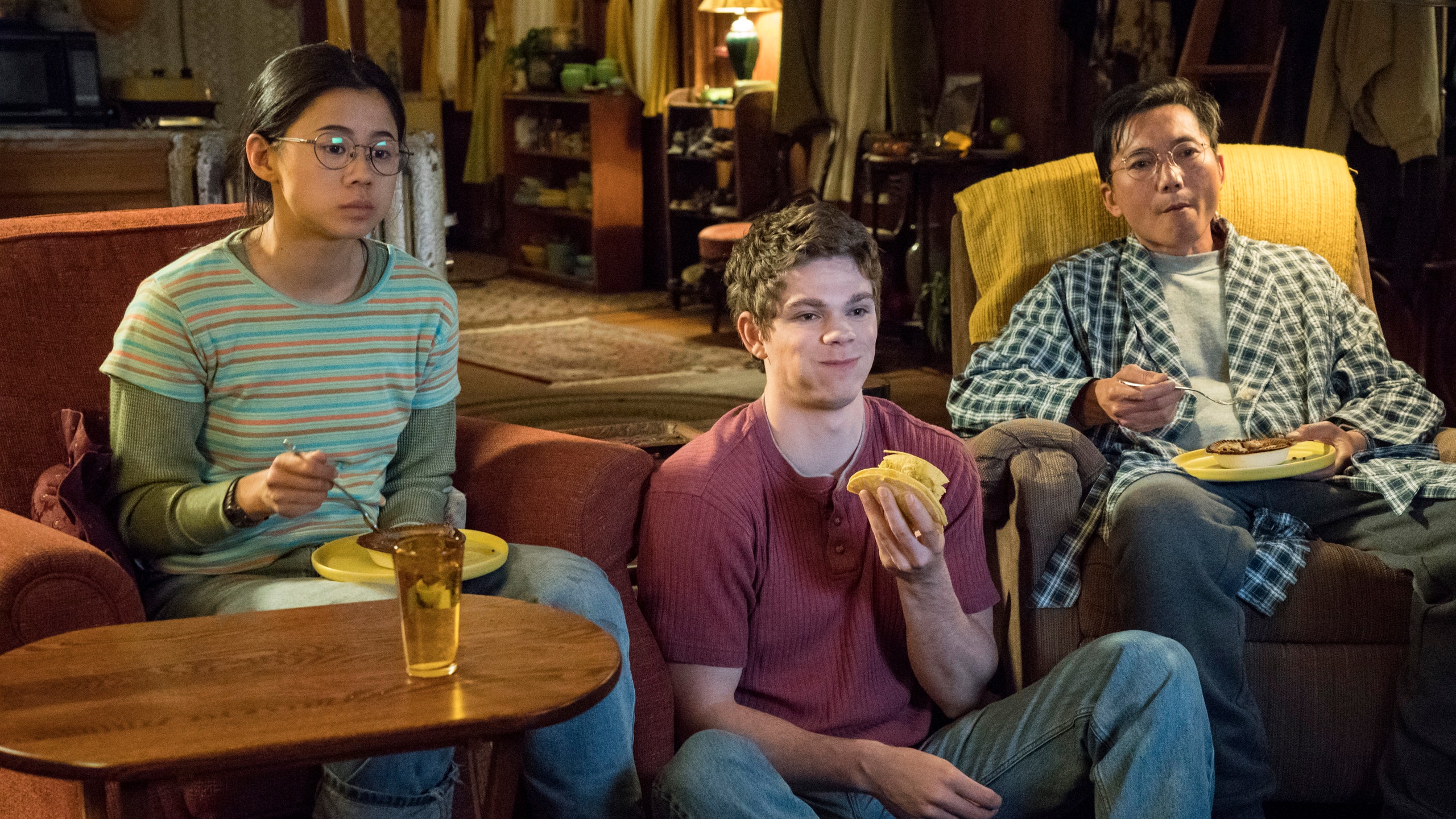 The Half Of It is a film brimming with unrequited love and the promise of the unexpected, a sweet-natured lesbian romantic dramady boasting a breakout performance by Leah Lewis and hopefully a breakout directorial effort from Alice Wu. It isn't a world-shaking revelation, really, so don't think I'm overselling it please, but it is a film that feels so much like a warm embrace of teen-centric romance and genteel, lapping-at-the-edge angst with teenage turbulence it's so wonderfully made. One of the better films in this subgenre I've seen, The Half Of It comes fully recommended.
Who wrote this?