Movie Review – A Beautiful Day In The Neighborhood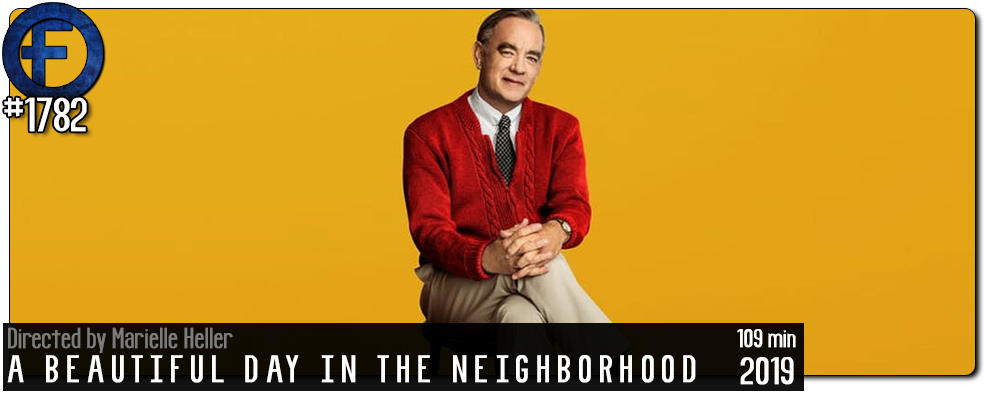 Principal Cast : Tom Hanks, Matthew Rhys, Susan Kelechi Watson, Chris Cooper, Maryann Plunkett, Enrico Colantoni, Wendy Makkena, Tammy Blanchard, Christine Lahti, Noah Harpster, Carmen Cusack, Jessica Hecht, Maddie Corman.
Synopsis: Based on the true story of a real-life friendship between Fred Rogers and journalist Lloyd Vogel.
********
As somebody who grew up outside of America, it's easy to overlook a film like A Beautiful Day In The Neighborhood in many respects. It focuses on the influence and legacy of legendary children's television host Fred Rogers, who for nearly four decades gently chatted kids of all ages through some of life's most delicate and sensitive topics; Rogers passed away in 2003, barely two years after his show, Mister Rogers' Neighborhood, broadcast its final episode after 31 season on air. The status with which Rogers is held within his native United States cannot be understated, and anyone who has watched the recent documentary about him, Won't You Be My Neighbor?, will appreciate the reverence for which American's hold this titan of broadcasting. Marielle Heller's biographical drama, whilst obviously titled to latch onto the Rogers' mystique, is less about Rogers himself and gently reveals itself as a nuanced family drama involving noted magazine writer, Lloyd Vogel (the real guy, Tom Junod, wrote for Esquire magazine, although exactly why they felt the need to change his name here isn't clear), dovetailing into the themes Rogers espoused on his show and replicating the honest-to-goodness loveliness the television star brought to every aspect of his life.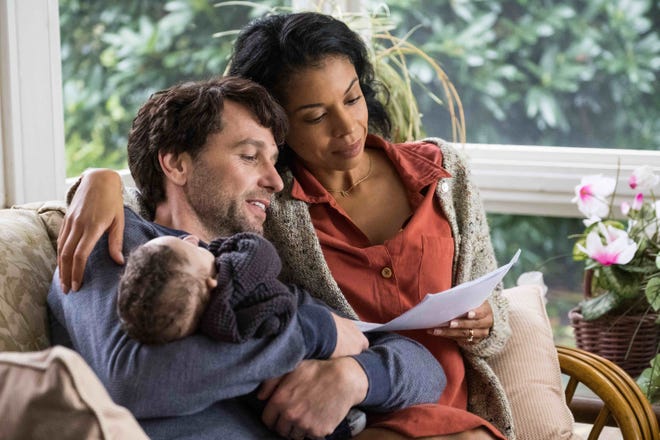 Lloyd Vogel (Matthew Rhys) is a hard-nosed expose writer for Esquire Magazine. His wife, Andrea (Susan Kelechi Watson) is tending the care of their first child, Gavin, and is becoming increasingly disenchanted with her husband's choice of work. Lloyd's family is also divided; angry at the passing of his mother while he was young, Lloyd has become estranged from his father, Jerry (Chris Cooper), and is distant from his sister, Lorraine (Tammy Blanchard), who is about to marry her "next" husband, Todd (Noah Harpster). So when his editor, Ellen (Christie Lahti) tasks him with writing a puff-piece about American television icon Fred Rogers (Tom Hanks), he is initially irritated and disinterested. That is until Rogers' calm demeanour and gently probing unwrapping of Lloyd's insecurities forces the writer to confront his own inner demons and troubles, forcing them to the surface to hopefully rekindle the bond between father and son.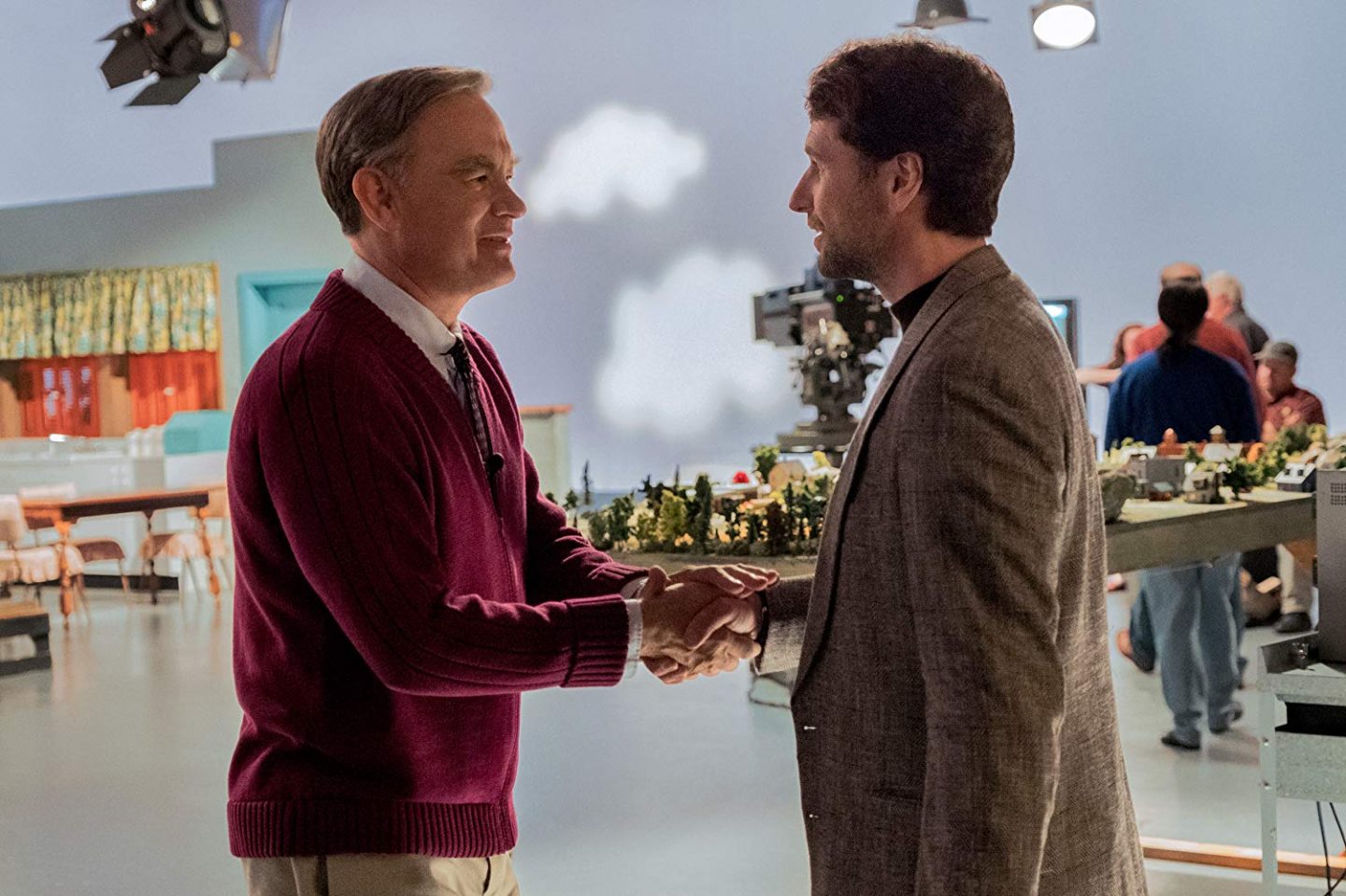 I say this film is easy to overlook simply because as an outsider to American culture, I was never exposed to Fred Rogers during my formative years. Thus, my appreciation for his influence on a generation of kids isn't as strong as it might be within the United States. This doesn't diminish the power of A Beautiful Day In The Neighborhood, a wonderfully nostalgic film that showcases some terrific period production value, some delightful replication of the Rogers' television show, and a clutch of truly remarkable leading performances, not the least of which comes from Tom Hanks as Rogers. Written by actor Noah Harpster (who has a small role here) and Micah Fitzerman-Blue, Neighborhood is first and foremost a dramatic reworking of Tom Junod's Esquire article from which this whole thing springs, and is positively shines with wit, gentleness and warmth, the kind of soft-glow nostalgia for Rogers' life that brings with it inbuilt indemnification from critique.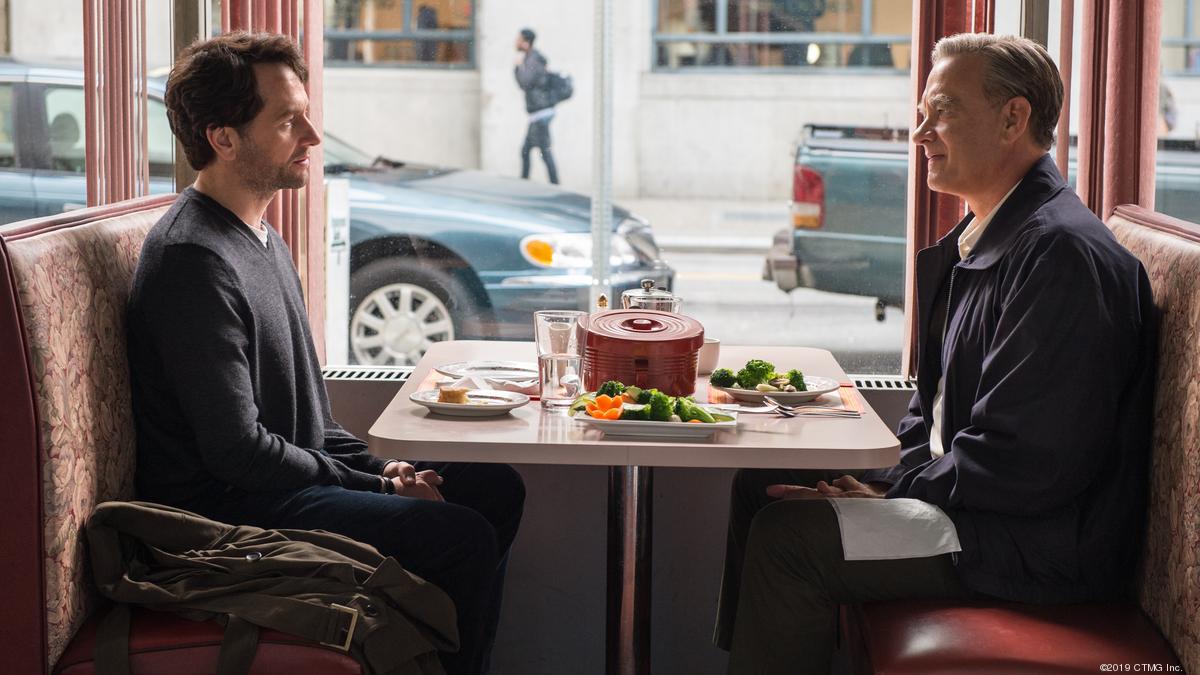 The film doesn't focus on Rogers nearly as much as the marketing might suggest; Hanks' performance as the acclaimed icon is largely peripheral, yet remarkably influential. Instead, the focus is on Lloyd, his relationship with his wife, and eventually his fractured and embittered relationship with his father, and this is the film's strength. What could have been a simple rehash of Rogers' later life, the production of his show and his relationship with the adoring fans both young and old, is replaced by a truthful, honest account of a family torn apart who are brought back together through the caring, wise words of a man to whom a lot of trust has been given down the years. Matthew Rhys' work as Lloyd is excellent, it really is, handling his obvious reverence for Fred Rogers' legacy with his character's bitter anger and resentment to years of unreleased grief with a degree of complexity I wasn't expecting, whilst against Hanks' Rogers he more than holds his own. Hanks (through family links is a sixth cousin of Rogers himself!), for his part, downplays the role of Fred Rogers a little in my opinion, a quiet and unassuming portrayal that in many ways isn't the star of this show but rather the supporter of it. Hanks is as Hanks does, and as usual he's brilliant, but he isn't the center of this movie and I think it's surprisingly effective.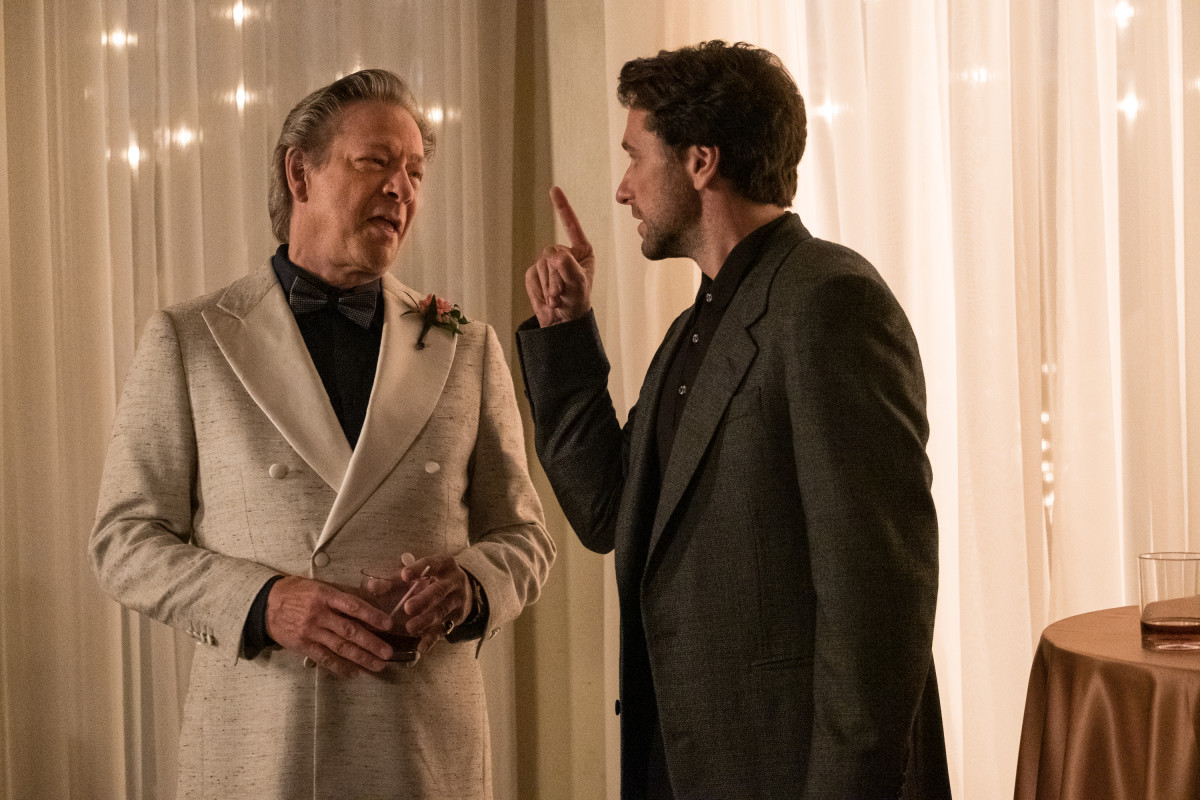 The supporting cast all do great work, especially Chris Cooper as Lloyd's formerly alcoholic and emotionally abusive father, who has come crawling back to his son now that he's been diagnosed with a terminal illness. Cooper evokes sympathy despite his character being an utter ass, and the relationship between he and his on-screen son is the triumph of the film. Susan Watson is excellent as Lloyd's wife, and a smaller role to Maryann Plunkett, as Joanne Rogers, is pivotal in bridging the gap between Fred Rogers the on-screen talent and Fred Rogers the unassuming Philadelphia native who just wants to be nice to everyone. Enrico Colantoni has a minor role as Fred Rogers' manager, Bill, weirdly going all Happy Hogan to Hanks' Tony Stark.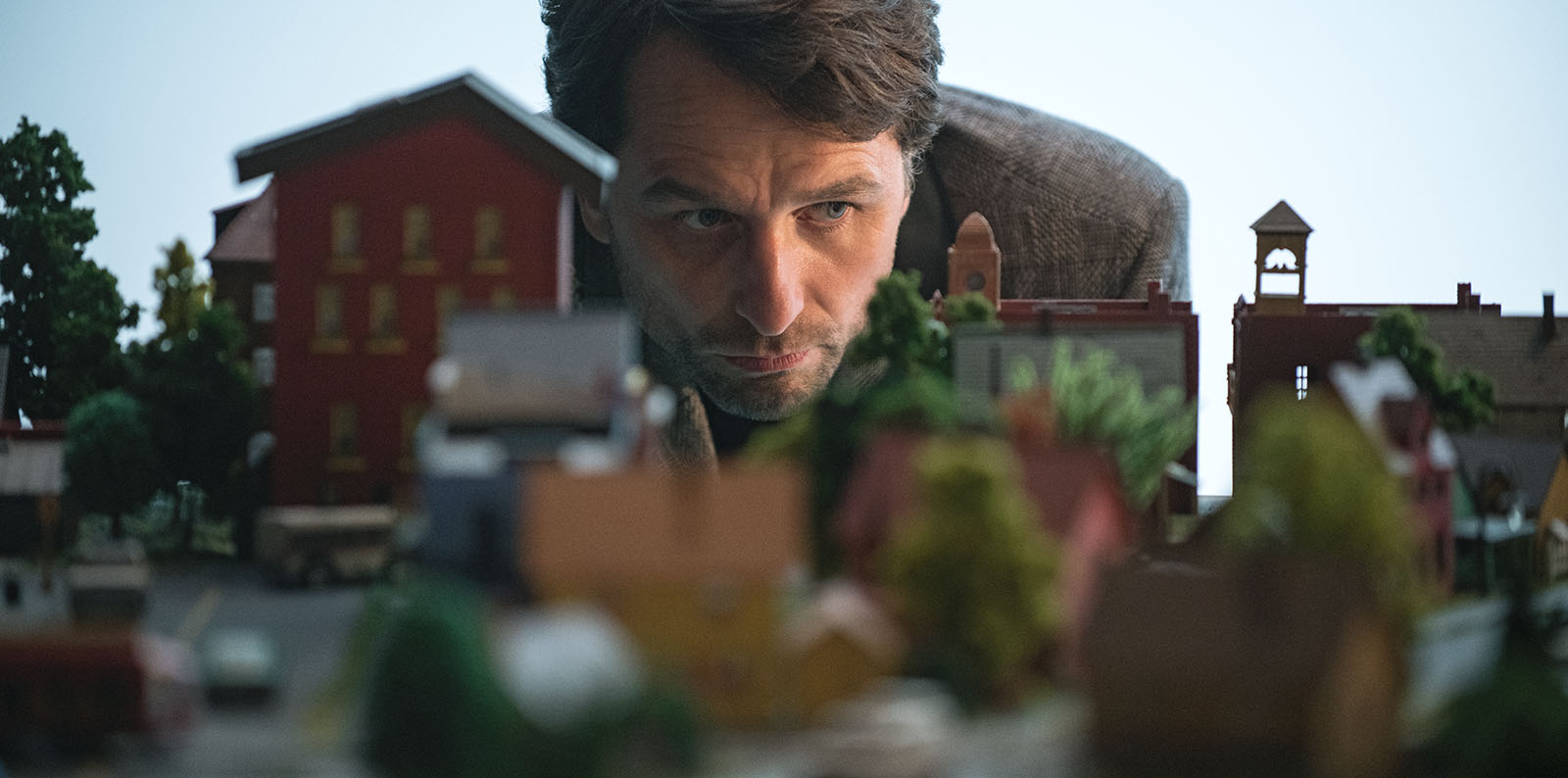 Subtle, rewarding, gentle: A Beautiful Day In The Neighborhood is a warmly made, well written and exceptionally well acted dramatic work of biographical fiction. Separating truth from deception here isn't the point, it's allowing Fred Rogers' contemplative, relaxed manner and ability to emotionally disarm people to reveal hidden depths to the central characters within the story. Director Marielle Heller crafts a beautiful film of timeless grace, including some superbly rendered 480i throwback model city segues to suggest the passage of time and/or place, and delivers a story involving Fred Rogers that isn't really about him. At times dark, at times solemn, at times quite funny, A Beautiful Day In The Neighborhood is a thorough treat for those seeking solace in their time of despair, not for what it offers but for the resolution it so brilliantly executes.
Who wrote this?