Movie Review – Ride Like A Girl

Principal Cast : Teresa Palmer, Sam Neill, Stevie Payne, Genevieve Morris, Brooke Satchwell, Sullivan Stapleton, Magda Szubanski, Zara Zoe, Sophia Forrest, Summer North, Aaron Glenane, Jacob Warner, Henry Nixon, Veronica Thomas, Anneliese Apps, Mick Molloy, Shane Bourne, Tony Richards.
Synopsis: The story of Michelle Payne, the first female jockey to win the Melbourne Cup.
********
Australian sporting stories don't come more "fairy tale" than the running of the 2015 Melbourne Cup, arguably the world's most prestigious horse race, where for the first time in its 150+ year history a female jockey rode the winning mare. Ride Like A Girl, a product of soft-focus hero worship and Australia's fascination with underdog stories, presents the heartwarming (or heartbreaking) story of that jockey, Michelle Payne, with gusto and sentimental tones (as Aussie cinema always seems prone to do), and an utter lack of pretension or evenness within the narrative. Pleasant enough, and starring a bevvy of local talent in its ensemble, this film doesn't offer up anything remotely contentious or controversial about its subject matter, playing more like a midday soapie movie than a mainstream cinematic venture: having said that, I did enjoy it enough to recommend, but you get the sense that there's a bit of wheel-spinning here to bulk out the running time.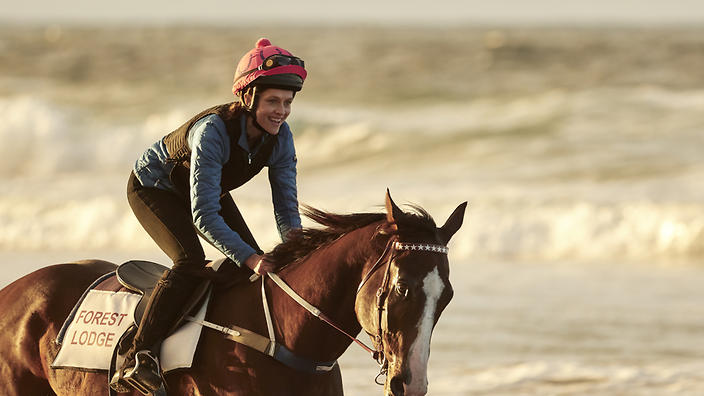 The Payne family is well known within the Australian Horse Racing Industry for their prodigious family output. Widowed father of ten (yes, ten) children, Paddy Payne (Sam Neill) raises his offspring the only way he knows how, teaching them to be independent and headstrong, despite his sense of unworthiness. His youngest daughter, Michelle (Teresa Palmer), is obsessed with becoming a jockey, riding in Group 1 races and even participating in the Melbourne Cup, Australia's most renowned and prestigious industry event. Although her early career saw many hurdles, including the untimely passing of an elder sister, Michelle perseveres thanks to the guidance of both her father and brother Stevie (played by Payne's real-life brother), as well as family friend Joan Sadler (Genevieve Morris) and starts getting rides in bigger races, eventually working her way up to the 2015 Melbourne Cup.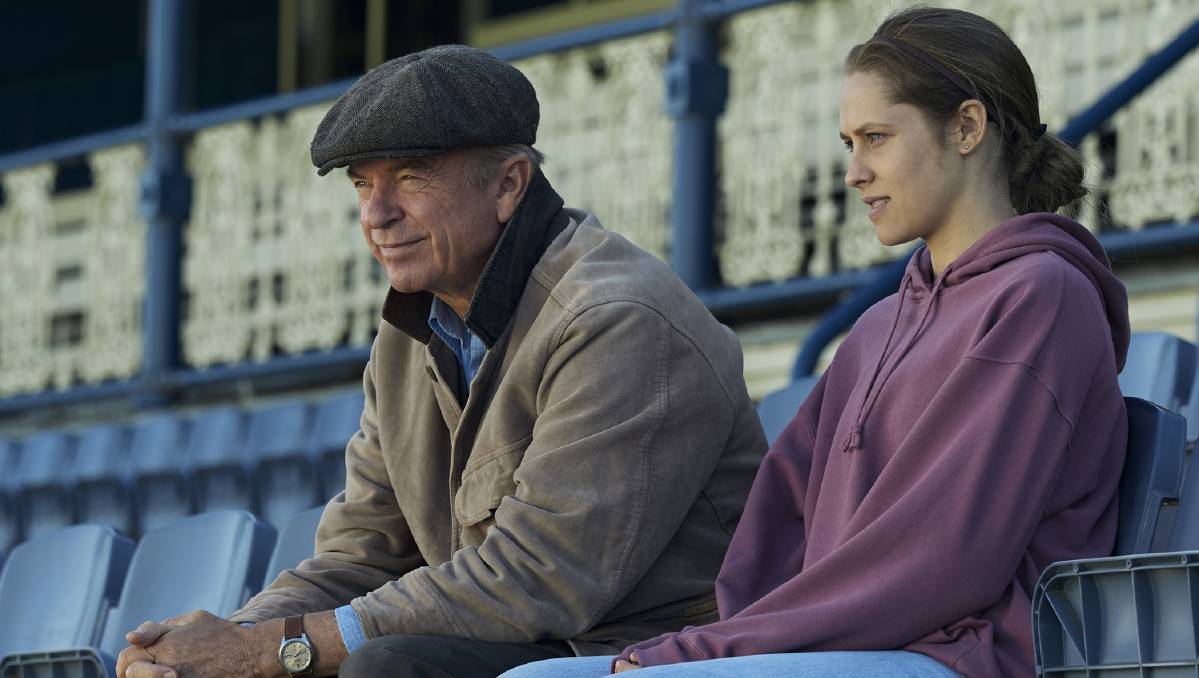 Directed by esteemed Aussie actress Rachel Griffiths (Muriel's Wedding, My Best Friend's Wedding, Hacksaw Ridge), Ride Like A Girl is a perfectly adequate sporting film. It's the classic Aussie Battler story: our hero is somebody who's undergone great personal loss, pushes her body to extraordinary limits, estranges most of her family at one point or another, and eventually finds redemptive triumph through the cathartic moment of idealised victory. Michelle Payne's feat in winning the Melbourne Cup cannot be underestimated for its place in our country's sporting folklore; it's up there with Steve Bradbury's Gold Medal, our 1983 America's Cup victory, or Bali Bombing victim Jason McCartney overcoming incredible personal tragedy to return to professional AFL football. If life is stranger than fiction, you couldn't ask for a story more worthy of a big screen adaptation.
The script, by Andrew Knight (The Water Diviner and Hacksaw Ridge) and Elise McCredie takes us on a sunset-lit potted history of Payne's life through several crucial moments, from childhood through to the Cup victory. It focuses on the relationship between Payne and her father Paddy, one that became strained as she drover herself harder and more passionately to achieve her ambitions. Less conspicuous (despite a lot of pre-release hype) is the relationship between Payne and her brother, Stevie, who became her strapper and continues to be actively engaged in her career, and the bond that formed during their childhood. Stevie Payne, who has Downs Syndrome, plays himself in the film, which is a touching nod to the story as a whole, even if the film doesn't quite stick the landing on their arc together; he's largely a sideline character played for "aww shucks" moments of mawkish romanticism, rather than a prominent element in Payne's career, something I feel shortchanges the emotional climax of the film in the end. Even less well formed is the relationship Michelle has with her enormous family, most of whom aren't given much to do beyond looking concerned or astonished in a variety of ways. Good to see Brooke Satchwell, a vastly underrated actress in this country, pop up as an elder Payne sibling.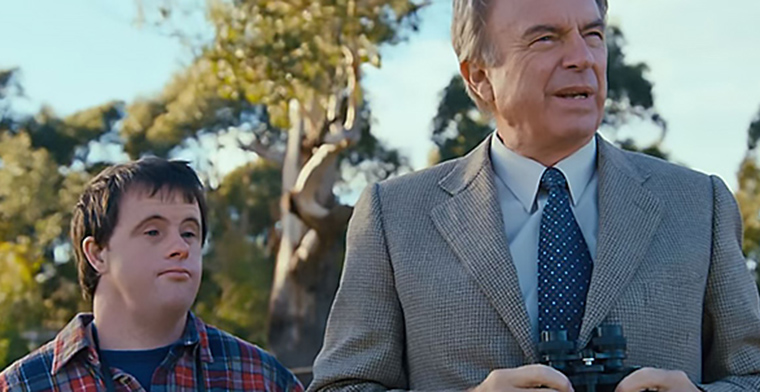 Subplots involving Genevieve Morris' character being a maternal influence on Michelle, and the bizarre inclusion of Magda Szubanski as one of the jockey's Catholic school matriarchs, matter little to the overall film, helping to fill in time and give some iconic Aussie screen identities something to do between Uber Eats advertising commitments. To be frank, the film splits its time trying to be everything to everyone here, in a weird PG nostalgic kind of way that ends up neutering a lot of the solid work done by both Palmer and Neill; it's not deep enough to matter, and not shallow enough to enjoy for juvenile simplicity, hovering in that middle-ground of adequacy that makes it enjoyable without being memorable. Palmer, when she's allowed to, gives the role her total investment, delivering a rounded and honest portrayal of a woman trying to live up to the achievements of her family, and she holds the film together even when not everything seems to work. She's hindered by some indifferent editing and a refusal to really deep dive into her personality – several key moments in Payne's life are meant to feel really powerfully handled jar compared to the rest of the film's tone, such as a significant racing fall which left her severely injured at one point – but even through this slightness of narrative Palmer shines in the role. So too does Sam Neill, as the gregarious Payne patriarch, Paddy. Neill does this gruff, fatherly grump act better than most and he switches it to full throttle here, although with that all-knowing wink to the audience that he knows exactly how far to push it. Paddy is portrayed as indifferent to Michelle's talents in a way, but you get the sense (not that it's overt) that he "knew she had it in her all along". Palmer and Neill have a great screen chemistry and I wish the film had really tried to tackle their fractious relationship a little more, or better, but considering the motive for the film I'm unsurprised at how it all turned out.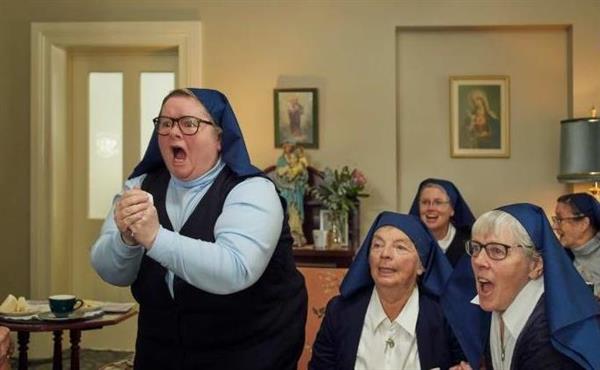 Obviously, things all build to the inevitable race-winning crescendo, which is interspersed with actual footage from Payne's iconic and game-changing win; a manipulative and slightly condescending conclusion to an otherwise genteel and straightforward film-making effort. Rachel Griffiths' direction is poetic and filled with feelgood emotive shorthand, designed to sell tickets to audiences willing to relive Payne's triumph; there's no real mention of the jockey's attention-grabbing post-race comments save for the final three seconds of the movie, there's little real conflict between her and the other jockeys (a mid-film scene in which she's seen being ostracised by the racing fraternity doesn't really have the heft I think Griffiths intended) and the fact this occurred only a handful of years ago makes it pretty much a "we know how it ends" for the vast majority of people likely to watch. It's the latter element that's crucial to Ride Like A Girl's problematic nature: Payne's life before the Cup win isn't complex enough here to justify a big-screen outing yet her accomplishment is, it's that in order to get to the latter we need to see her struggle in the former, and Griffiths isn't strong enough a director to get into the nitty gritty as much as we probably needed. Casting people like Szubanski, radio and television comedian Mick Molloy, and legendary Aussie actor/comedian Shane Bourne in supporting roles speaks to an incestuous relationship with the story and audience, almost as if the filmmakers were aware of how aware people would be of Payne's success so recently and decided to make as bland and inoffensive film as possible.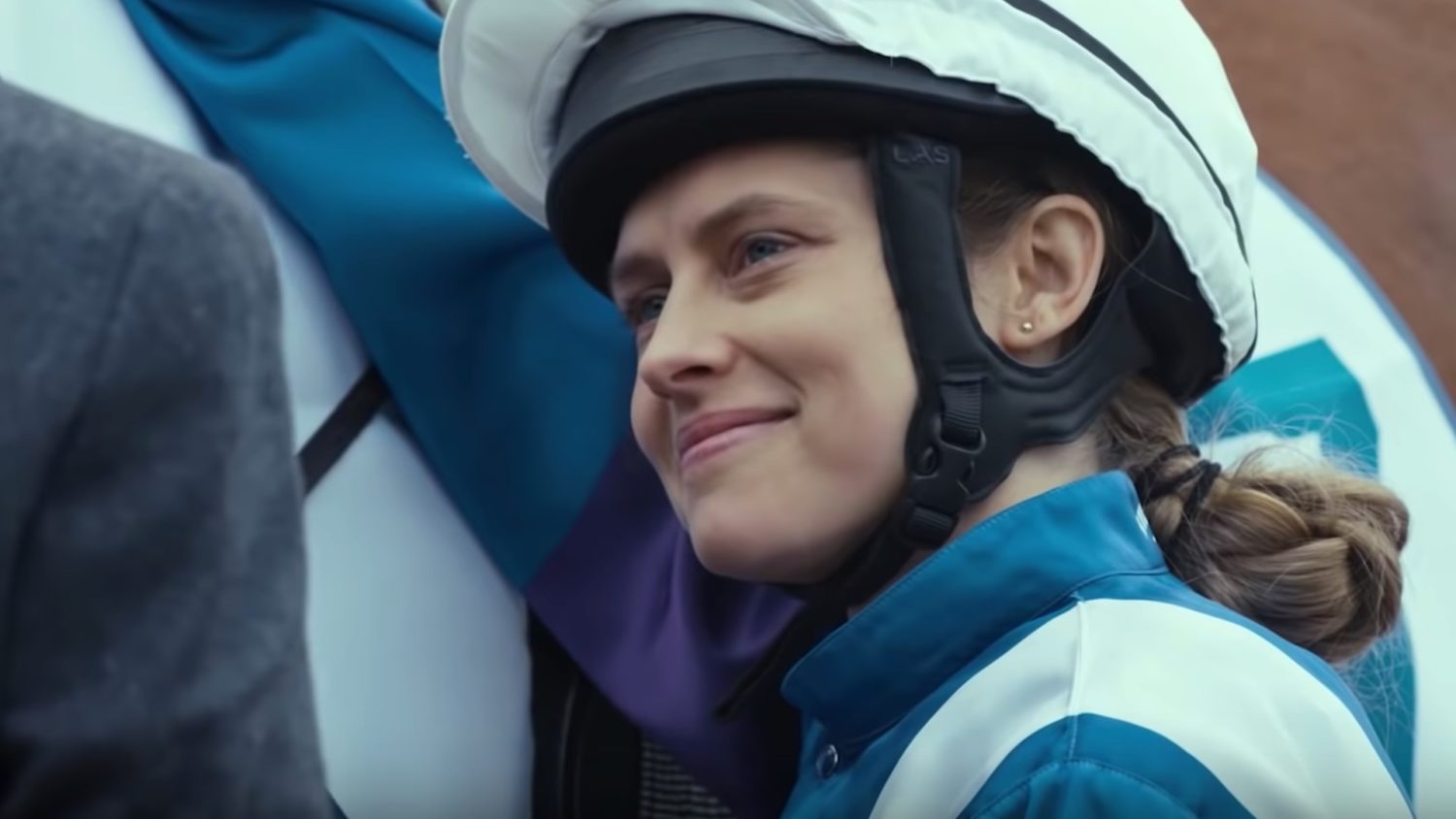 Ride Like A Girl is perfectly acceptable family-friendly film-making from the Australian movie industry. It's a good story, told with just enough conviction to matter, with a luminous performance by Teresa Palmer even if she's underserved by a screenplay designed to manipulate rather than inform. Antagonists are more misguided than truly evil, heroism is well feted and several intriguing character dynamics die on the vine; Ride Like A Girl is recommended for a slight retelling of one of Australia's most iconic sporting moment of the last decade, but it's sadly not at the level it probably deserved.
Who wrote this?