Movie Review – Pokémon: Detective Pikachu

Principal Cast : Ryan Reynolds, Justice Smith, Kathryn Newton, Bill Nighy, Ken Wantanabe, Chris Geere, Suki Waterhouse, Omar Chaparro, Rita Ora, Karan Soni, Josette Simon, Kadiff Kirwan, Rina Hoshino, Rachel Lillis, Diplo.
Synopsis: In a world where people collect Pokémon to do battle, a boy comes across an intelligent talking Pikachu who seeks to be a detective.
********
I come to this review as somebody who never "got" the Pokemon craze. A generation too distant, I managed to avoid being sucked into the world of Pokemon and, as a consequence, came into Detective Pikachu with almost no knowledge whatsoever of the hugely popular cartoon series and comic book line and card series on which the film is based. Am I therefore the perfect representative of the anti-demographic for Detective Pikachu's charms? Perhaps. What I will say is that regardless of your understanding of the world of Pokemon, or lack thereof, folks sitting down to watch Detective Pikachu are in for a blast of fun.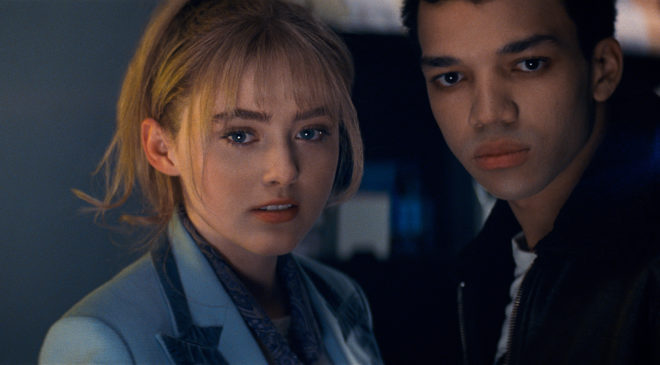 Set in a world where the ubiquitous Pokemon have integrated into human society within the utopian Ryme City, young insurance salesman Tim (Justice Smith) is trying to locate the whereabouts of his absent father, following the death of his mother. His father, Harry, a detective within Ryme City's police department, was following a case involving a mysterious purple gas, known as "R", which caused Pokemon to become highly aggressive and attack people, something the city's founder, Howard Clifford (Bill Nighy) has worked his entire life to avoid. Pokemon, a species of creature of which there are seemingly countless iterations, have a variety of "powers" that can make them particularly dangerous, although typically they are benign in nature, working and living alongside their human "trainers" (am I getting this right?); Tim, together with eager Ryme City blogger/journalist Lucy Stevens (Kathryn Newton) work together with Tim's new Pokemon partner, Pikachu (voiced by Ryan Reynolds), to learn the reason why Harry has vanished, and to save Ryme City (and the world) from an evil plot.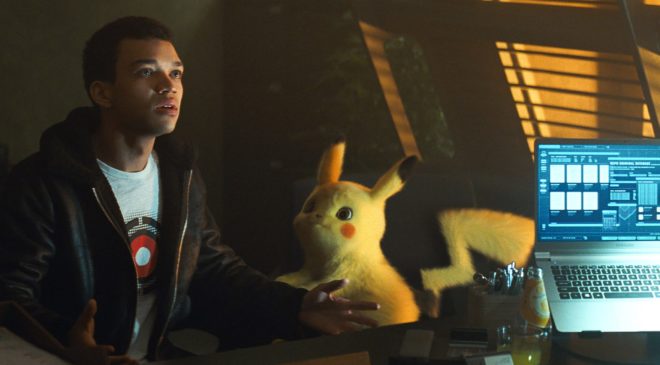 If you're a fan of Pokemon at all there's no doubt you'll have a great time with Detective Pikachu. One would imagine it's a film stacked to overflowing with references and in-jokes, a large percentage of which I did not notice (as a non-fan) due to the film's breathless speed and insistence on just getting into the story. There is very little by way of setup in the film, in terms of introducing bewildered grandparents and younger non-fans to the franchise, so expecting to know what's going on in the basic premise will work towards your increased appreciation of the work director Rob Letterman does here. Me? I just went with it, picking up puzzle pieces along the way, and in truth I did have a good time with the film despite being a confused for a lot of it.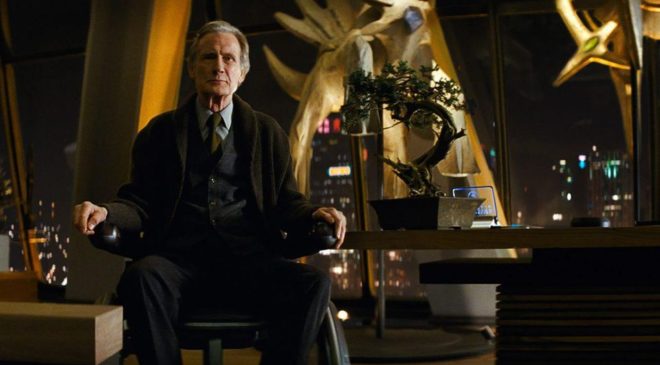 Hinging on the titular appearance of Pikachu, the franchise's most enduring character – here voiced and mo-capped by Deadpool star Ryan Reynolds at his most Ryan Reynolds-ish – Detective Pikachu laces a fairly pedestrian mystery plot and cliched character roster into a fast-paced, always-moving special effects feature that works despite its failings. Being a "detective" film as such, both Justice Smith's plain-boring Tim and Reynolds's joke-a-minute Pikachu offer a nicely timed buddy-movie chemistry, while Kathryn Newton's sassy reporter smacks of being a Lois Lane clone, and the addition of Bill Nighy's Lex Luthor-esque Howard Clifton, Ken Wantanabe as another of Ryme City's policemen and Harry's boss, Chris Geere as Howard's detestable and resentful son, and Rita Ora as a scientist experimenting on a powerful incarcerated Pokemon known as MewToo (okay, that's cool) makes for a fluffy mix of stereotype and cliche that – in spite of itself – works. Part of the charm of the film (in my opinion) is the insertion of various Pokemon into the background, the CG-creatures inhabiting our world without even raising eyebrows and forming part of our social consciousness. The funny ones, the dangerous ones, the cute ones: Pokemon are endearing to a fault and the film gives their soft-n-cuddly representation a really nice integration into the live-action.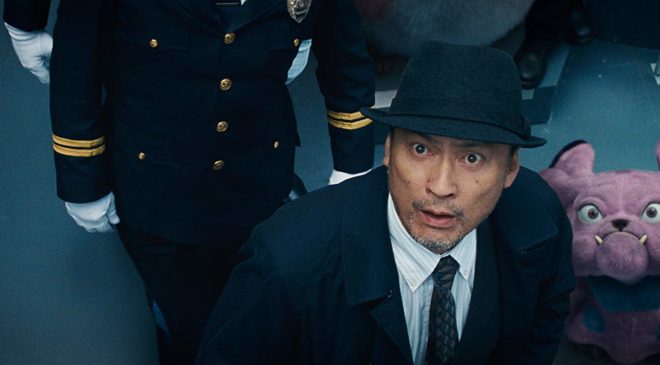 With its energetic pace and cool action sequences (a scene involving giant Torterra emerging from the earth like colossal tortoise-Godzilla kaiju is worth the price of admission alone) swirling around a generic leading character (Justice Smith is well underserved by this simple, predictable backstory and routine characterisation), as somebody who knew nothing of Pokemon there's a sense of ambivalent engagement to the film that just makes it fun. Much like the few cartoon episodes I've seen, Pokemon is a franchise based on action and clever character design, rather than intriguing plot development. To wit: another key sequence in the film sees a "Poke-battle", where Pikachu takes on a giant dragon-like Pokemon in a cage match run by humans, is indicative of the franchise's playbility in the real world, and undoubtedly nods to the collectable, "gotta catch 'em all" motif inherent in the premise. It's all noise and snappy asides, smothered by a mythology never quite explained here but really not required if you don't know it. Letterman directs with a kid-friendly approach, smattering themes of friendship, loyalty, family and dedication within the typical "end of the world" scenario on offer to amp up the tension. Henry Jackman's score is suitably heroic where required, the addition of the original Pokemon series theme lyrics at a crucial moment are a riot, and John Mathieson's cinematography is far more atmospheric than I was expecting for a video-game-slash-cartoon-series property to exhibit. There's layers of shadow and darkness to Detective Pikachu that actually give it a realism far exceeding any depiction of the franchise I've seen before. Kudos to the team for taking it seriously and giving the Pokemon cinematic weight.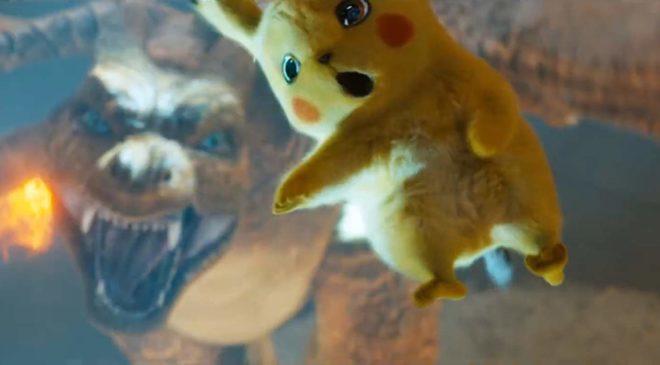 Detective Pikachu is a surprise packet indeed. Given its premise, I kinda expected a film with limited appeal and zero development to simply deliver cartoonish shenanigans and offer sugary confection instead of genuine storytelling. To a degree that's what you get, but the film's energy, technical proficiency, pace and resistance to conformity make it an engaging work of fiction whether you are a hardcore Pokefan or (like me) a noob. Taking it at face value, it's all a lot of nonsense but I'll be darned if it wasn't a load of fun too. I had a great time switching off the brain and letting Pikachu do his thing.
Who wrote this?