Iconic Hollywood actress, singer and activist Doris Day, whose career spanned some fifty-plus years, has passed away.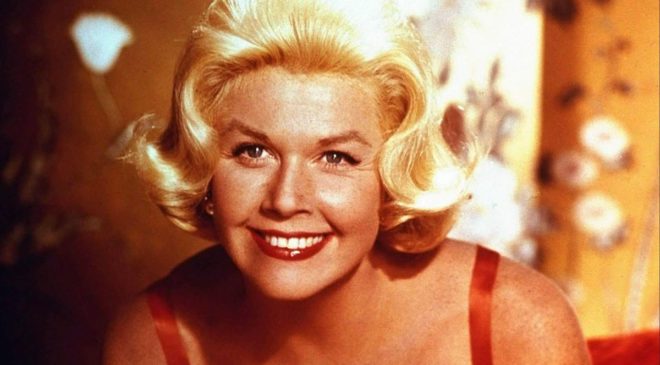 Ms Day began her professional career as a big band singer, in 1939, recording with both ensembles (including Les Brown & His Band Of Renown) and as a solo artist, and creating a discography spanning over 600 songs. In film, Day debuted in 1948's Romance On The High Seas, directed by Michael Curtiz (Casablanca), which spawned the hit song "It's Magic"; as her popularity rose, Day appeared in a number of period musicals including On Moonlight Bay, By The Light of The Silvery Moon, and Tea For Two, while her most commercially successful film for Warner Bros came with 1951's I'll See You In My Dreams. Day's final films for her contract with Warner Bros included Lucky Me and Young At Heart (both 1954, the latter with Frank Sinatra).
Ms Day's career continued to climb during the 1950's, appearing in a large number of films including both musical and dramatic. Notable roles include Love Me Or Leave Me (1955), Hitchcock's The Man Who Knew Too Much (1956), and Julie (1956). For The Man Who Knew Too Much, Day sang several songs including the one for which she is most closely associated, "Que Sera, Sera", which would win an Oscar for Best Original Song. Further projects included The Pajama Game (1957), The Tunnel Of Love (1958) and it Happened To Jane (1959), in which she appeared alongside Jack Lemmon.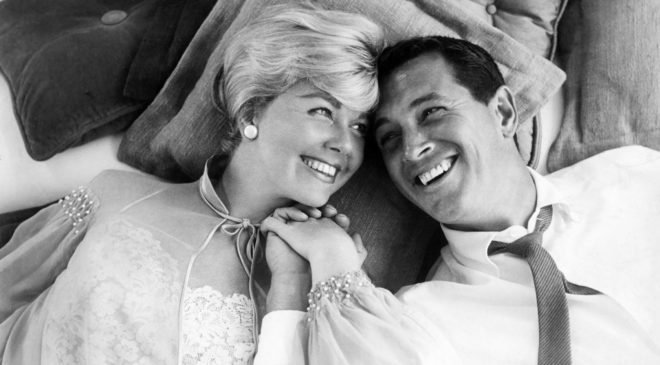 The 1960's became Ms Day's most fruitful years, kicking off with the debut of Pillow Talk (1959) in which she starred alongside Rock Hudson and Tony Randall. Ms Day received an Academy Award nomination for her performance in the film (and her only Oscar nomination), and the trio would appear in two other films; Lover Come Back (1961) and Send Me No Flowers (1964). High profile starring roles with Hollywood's leading men arrived, particularly Cary Grant (That Touch Of Mink – 1962), James Garner (The Thrill Of It All – 1963) and Rex Harrison (Midnight Lace – 1960), while 1965's Do Not Disturb was the last of her most popular films of the era. The beginning of the sexual revolution saw Ms Day's virginal appeal start to wane, and by the end of the 1960's, when her third husband passed away suddenly, the actress discovered she was in significant debt.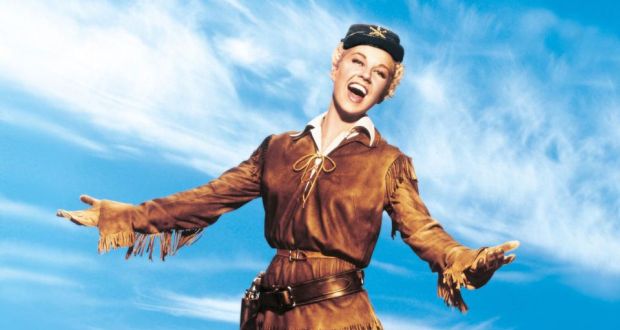 Ms Day worked her way out of debt through her own television show, The Doris Day Show, which enjoyed a successful run between 1968 and 1973, before it was cancelled. Following this, Doris Day would effectively retire from acting, and would spend the next few years tied up in legal lawsuits regarding her husband's financial mismanagement, which resulted in near bankruptcy for the star. She continued to sing and record, and was granted a Grammy Lifetime Achievement Award (among others) and continued to release albums and tracks well into this decade.
A long-time animal rights activist during her retirement from performing, Ms Day passed away on May 13th, from pneumonia, aged 97.
Who wrote this?