Principal Cast : James Cromwell, Magda Szubanski, Brittany Byrnes, Wade Hayward, Paul Goddard, Zoe Burton, John Erwin, Roscoe Lee Browne, Christine Cavanaugh, Miriam Margolyes, Hugo Weaving, Danny Mann, Miriam Flynn, Russi Taylor, Michael Edward-Steven, Charles Bartlett, Evelyn Krape, Paul Livingston.
Synopsis: Babe, a pig raised by sheepdogs, learns to herd sheep with a little help from Farmer Hoggett.
********
If there's a single film more responsible for turning people vegetarian, I'm yet to find it. Babe, the little Aussie "talking pig" movie, is a sweetly told fairy-tale fantasy from the cutesy pastoral landscapes of the New South Wales hinterland, starring James Cromwell and local comedienne Magda Szubanski opposite a gaggle of talking animals. It features themes of death and loss, trust and betrayal, plenty of hilarious animal antics and, above all, a magnificent journey for our porcine little friend to enjoy as he triumphs on the big screen. You'd hardly guess one of the producers and co-writers of the film is none other than George Miller, he of Mad Max and Happy Feet fame. Babe is a terrific little film, a film that didn't warrant a sequel it concluded to perfectly and so succinctly within the character's arc, and in revisiting the movie recently it struck me just how well it holds up even now, some twenty-plus years later.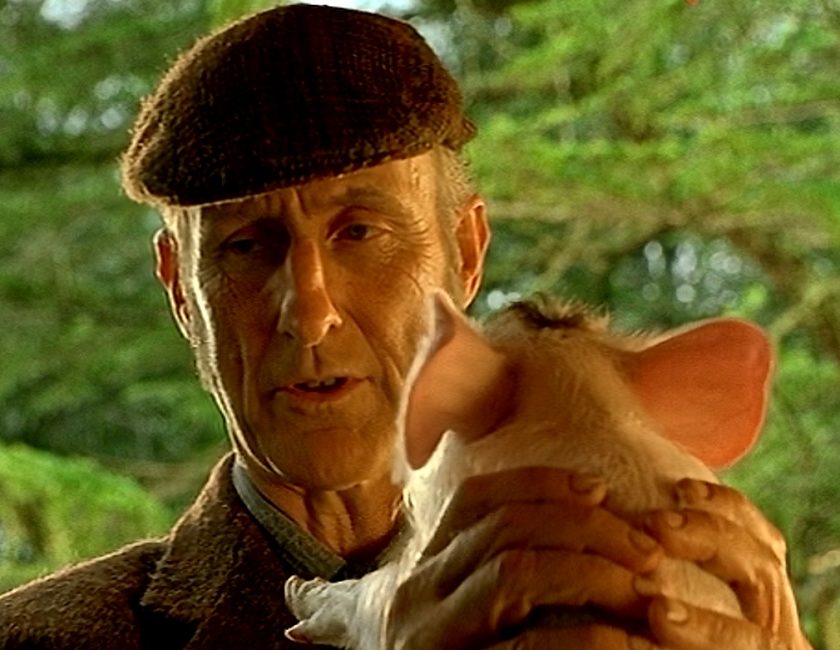 A young piglet (voiced by Christine Cavanaugh) is rescued from imminent slaughter by quiet, unassuming farmer Arthur Hoggett (James Cromwell), after winning the animal at a local fair. With Mrs Hoggett (Magda Szubanski) gleefully intent on growing the porker up to feed their family at Christmas dinner, Babe's days appear to be numbered. He befriends other farm animals, including Fly (Miriam Margolyes), a border collie sheepdog, and Ferdinand (Danny Mann), a duck, and engages with them to learn about farming and what it takes to become a good sheepdog – despite Babe being a pig. After managing to coerce a flock of sheep to do as he asks, Babe unwittingly sparks in Farmer Hoggett an idea: to compete in the National Sheepdog Trials with Babe as the entrant. It's a decision that seems insane, that is until Babe begins to prove himself a pig worthy of salvation.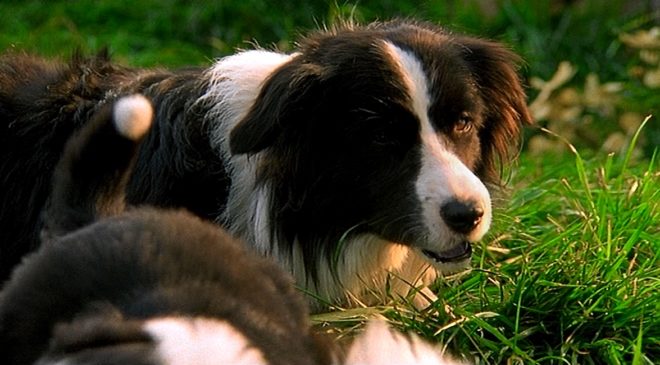 Babe is based on Dick King-Smith's 1983 children's book of the same name, although the film takes the liberty of transplanting the story from its very native England into a rural Anywhere, filmed in Australia but with a tone that indicates it could have happened in any farming community. Chris Noonan and George Miller stick rather closely to the original text, tweaking ideas and concepts to for the cinema screen, but maintaining the book's sense of wonder and fantasy. The idea of talking animals isn't a new one – Charlotte's Web being among the more memorable tales from my own youth – but using the latest in computer graphics, mixed with delightful animatronics and, of course, actual live animals on set, Babe seemed to revolutionise what could be achieved in this subgenre. The film is simply lovely, a dark hued delight that offers trauma for very young children in depicting harm of varying sensitivity to cute animals, and a sense of omnipresent danger derived from humankind's love of eating meat, but at its core is a film of great strength and heart-warning resolution. It's the kind of film that makes you feel good, the literal underdog within being a pig, as helpless as a pig can be.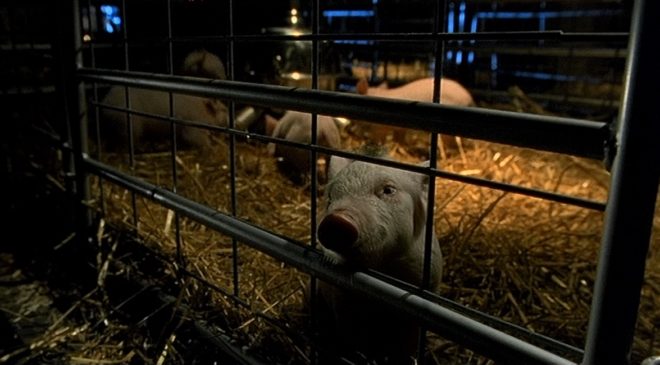 Babe is the film that disproves the old Hollywood adage "never work with children or animals", with the film's central conceit being all the talking animals on Hoggett's farm. How the production uses the varied techniques to achieve the effect of each animal chatting to the other is a carefully constructed blend of artifice, from animatronic puppets, CG blended onto live action, and of course the actions of living, breathing, well trained animals. Noonan's direction is superb, a sublime technical masterpiece, every frame of which looks like a painting, and you can feel the ingenuity seeping from the screen. The wizardry of the film is such that you care less about watching an effect and more about emotional attachment with the animals, and Babe makes a convincing protagonist indeed. It's a cute, aww-shucks kinda movie, a film so obviously designed to not just tug but wrench at the heartstrings it's impossible to overlook, but such is the story's engagement it draws you in almost without knowing it.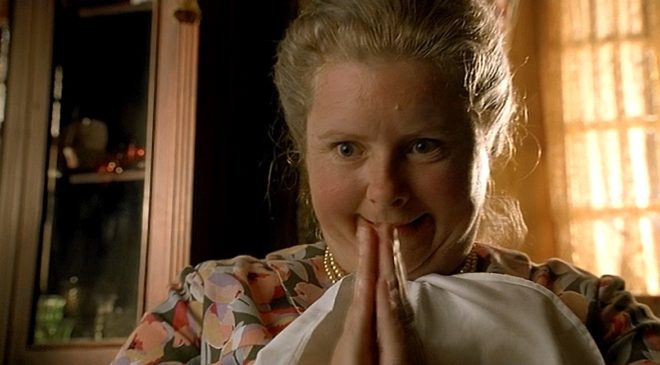 The voice cast on Babe is excellent, the likes of Danny Mann, Hugo Weaving and Miriam Margolyes providing effective talent for their various characters – Mann gives nutball Ferdinand the duck a sense of vaudevillian capriciousness, Weaving offers gravitas as Hoggett's older sheepdog, Rex, and Margolyes a maternal care for Fly, the "mother" of the orphaned Babe. The human actors are entirely caricatured; Cromwell's quiet contemplative turn as Hoggett is memorable, Szubanski's matriarchal Mrs Hoggett is the perfect polar opposite to her husband's measured calm, and a gaggle of Aussie talent flits about the supporting roles (such as David Webb as a local veterinarian, Marshall Napier as a judge at the dog show, and one half of legendary comedy duo Roy and HG, John Doyle, as a commentator). The film's narration is provided by the dulcet tones of Roscoe Lee Brown, who sounds like a elderly storyteller of great status with his rich, velvety voice offering sympathy, joy and exposition that propels a lot of the film's setpieces.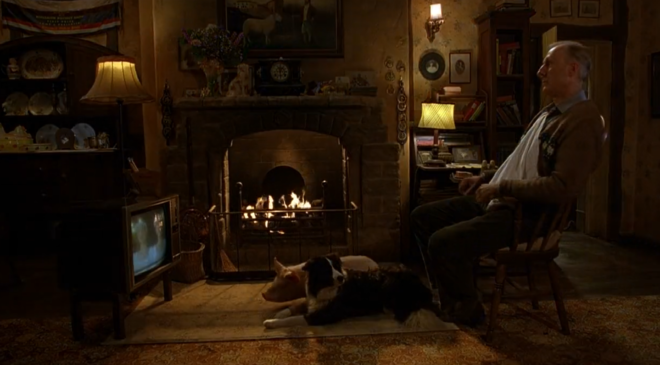 Babe is the kind of film that steadfastly refuses to age. It really does hold up well, both as a kids entertainment (it's rated G here in Australia, but I would suggest that parents of very young children take care before exposing their youngsters to some of the headier themes here – it's a film that deals with death a lot, to be honest) and for the adults as well; the themes are eternal, the time period indeterminate (although the brief comedic venture with a fax machine kinda dates it a little), and the bucolic nature of the setting engenders a rose-coloured fairy-tale sensibility that aches with incandescent beauty. It also contains one of cinema's all-time great final lines, uttered by Cromwell. There's a simplicity to Babe that cannot be overstated, and within that simplicity is a story that stands the test of time. A magnificent film that many people hold dear, Babe remains a cinematic gem and a legitimate classic of Australian cinema.
Who wrote this?