Movie Review – Green Book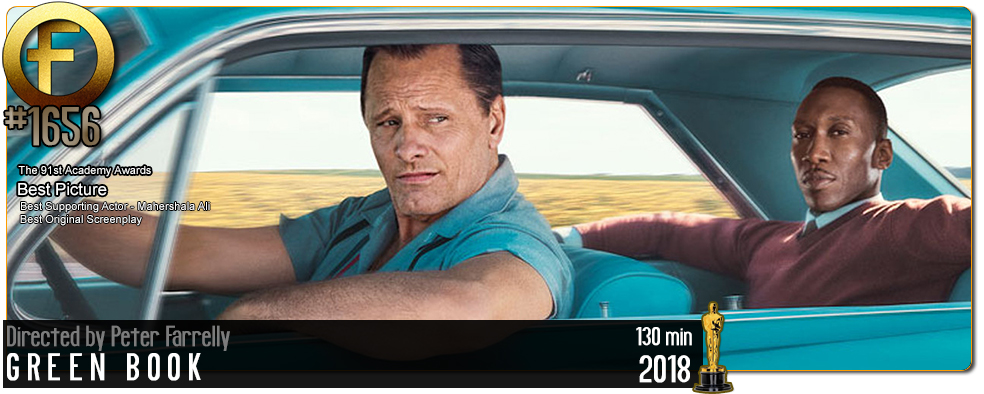 Principal Cast : Viggo Mortensen, Mahershala Ali, Linda Cardinelli, Dimitar Marinov, Mike Hatton, Iqbai Theba, Sebastian Maniscalo, Von Lewis, PJ Byrne, Montrel Miller, Tom Virtue, Dennis W Hall.
Synopsis:  A working-class Italian-American bouncer becomes the driver of an African-American classical pianist on a tour of venues through the 1960s American South.
********
The sarcasm drips from the screen in Peter Farrelly's Green Book, a racial-flavoured period film set in America's deep south that provides us with the blessing of watching Viggo Mortensen act the pants of everyone around him, including the equally wonderful Mahershala Ali. The film's marketing pitched it as a kind of reverse Driving Miss Daisy buddy-comedy thing, which may or may not be a bad thing; where the film's strength lies in letting quality acting talent sit within a great story and deliver fascinating, well-rounded performances, some nice laughs and a truly beautiful cinema experience.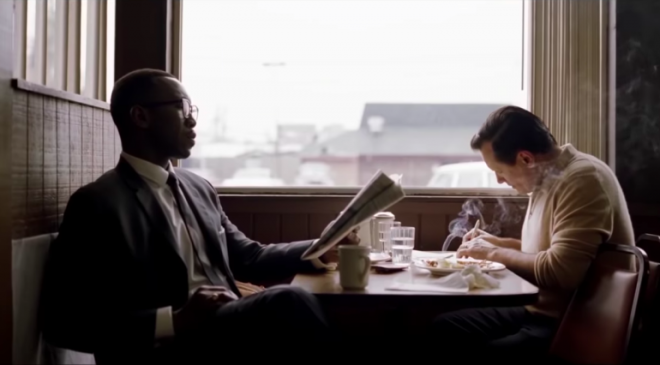 In 1963, New York City bouncer Frank "Tony Lip" Vellalonga (Mortensen) is employed by acclaimed black concert pianist "Doc" Don Shirley (Ali) to drive through the American South on a concert tour. To avoid trouble, they use a book entitled "The Negro Motorist Green Book", a tome intended to allow safe passage through the racially segregated slave states. As they encounter resistance amid the aristocracy of the Deep South, both Tony and Doc come to terms with their own prejudices and expectations and develop a friendship that would last the rest of their lives.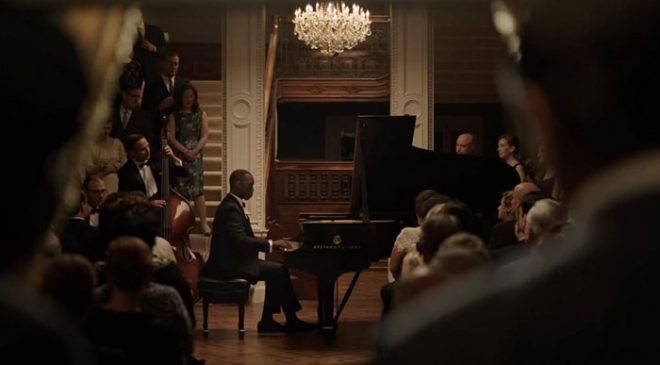 Green Book is both incredibly sad and immensely uplifting. The power of friendship and the rancour of a divided nation is threaded through this low-key true story, from a screenplay by director Farrelly, Brian Currie and Frank Vellalonga's son, Nick. It's worth noting that tropes of the era abound, including constant sideeye glances at Don as he courts interest from a volatile Southern population, the South's incredibly awful "sundown laws", and Tony's attempts to gentrify himself at the expense of his own sense of self. This typification of the film's backdrop manifests as a canvas of bitterness throughout the film, although the story pivots around the two men's friendship and recognition of their differences (and similarities).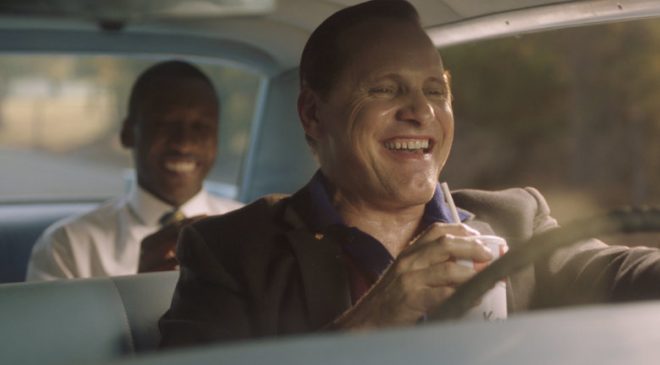 Being based on actual people and true events gives it a sense of authenticity, no doubt embellished by Farrelly's direction and both Mortensen and Ali's restrained performances. The dialogue sparkles between the pair, their on-screen chemistry undeniable as the film's sadder aspects bubble along just off the edge of frame, and both Ali and Viggo deliver genuinely moving, believable and well-rounded performances. Indeed the film is a performance driven one, and both actors serve their characters well. Mortensen's perfect New York accent gives his ragged Frank Vellalonga a gruff, rough-hewn tone, the right mix for his Italian-American heritage, and the actor typifies that tough-as-nails Bronx attitude in making a man who could be a awful brute out to be a fairly empathetic character. Mahershala Ali, for his part, radiates affluent class as Don Shirley, his intellectualism contrasting beautifully against his co-star's square-jawed worldliness.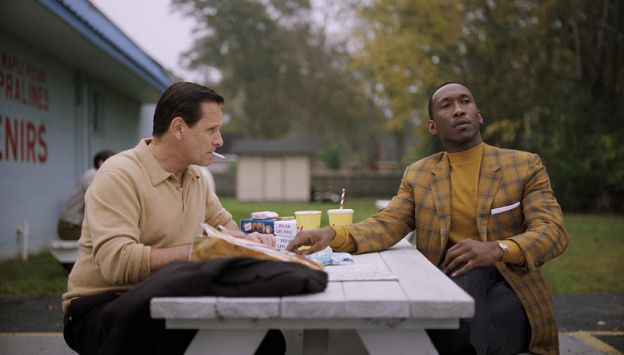 Bucolic sentimentalism also abounds in Green Book, a film that pitches itself not to liberal idealism but the fact that, despite years of anger and anguish over what took place during this dark period of American history, things haven't really changed that much. Prejudice remains firmly entrenched in the American psyche today and it's doubtful Green Book's nostalgic aesthetic will change hearts and minds among the very people it portrays, more's the pity. Blessedly, the film remains even-handed with its sermonising and sense of social justice, with Ali's Doc Shirley remaining defiant in the face of what must have been overwhelming hatred and bigotry, exhorting Tony to do much the same despite feeling aggrieved personally at his countrymen. Tony Lip's persona isn't one of conciliation, that much is certain.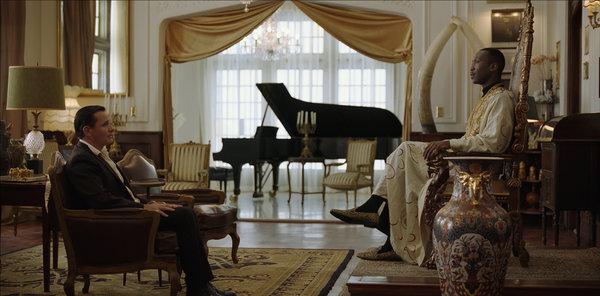 Although hardly revolutionary as a narrative, Green Book's gentle, romanticised glimpse into American history offers a sweetly offbeat buddy-comedy movie with heart. It's perfectly pleasant, avoids controversy at all costs, and rests solely on the performances of its two leads, both of whom are roundly excellent. Farrelly's direction brings some nice moments of genuine wry laughter, some ironic humour from a desperately awful situation, and in spite of a lack of a central antagonist of any kind (other than man's natural prejudice) the film's omnipresent sense of dread, a stranger-in-a-strange-land operative mission, Green Book is effectively excellent at telling the story it wants to tell.
Who wrote this?